Vinh Phuc province retains its 300-year-old pottery craft village of Huong Canh. The trade's development is largely attributed to Nguyen Hong Quang, a local craftsman.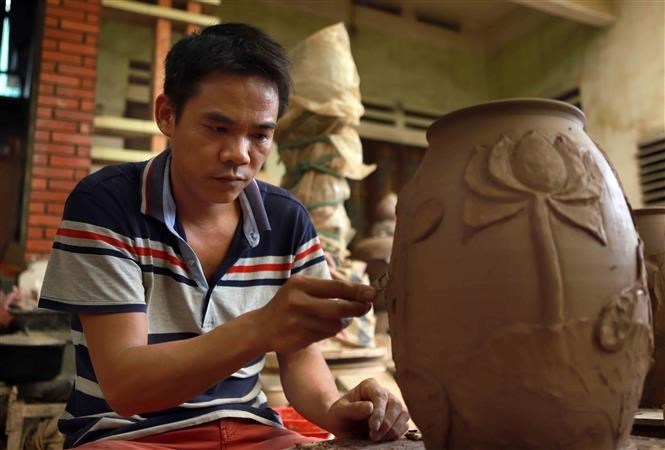 Nguyen Hong Quang, who graduated from the Hanoi University of Industrial Fine Arts and has been appreciated for his application of pottery in interior design and home décor, is the owner of a pottery-kiln in Lo Cang hamlet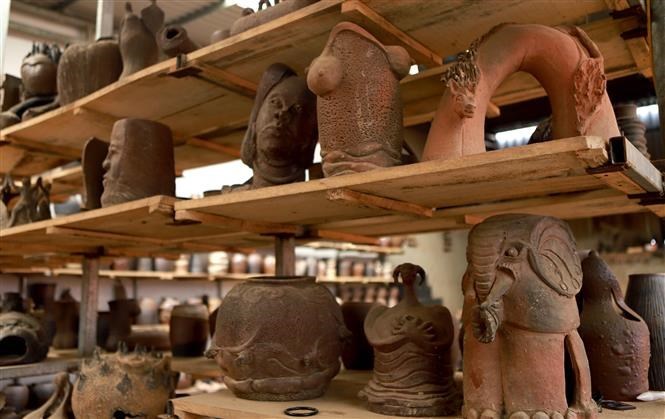 Jars and pots made by Nguyen Hong Quang hold the tradition, heritage, memories, and culture of the Vietnamese people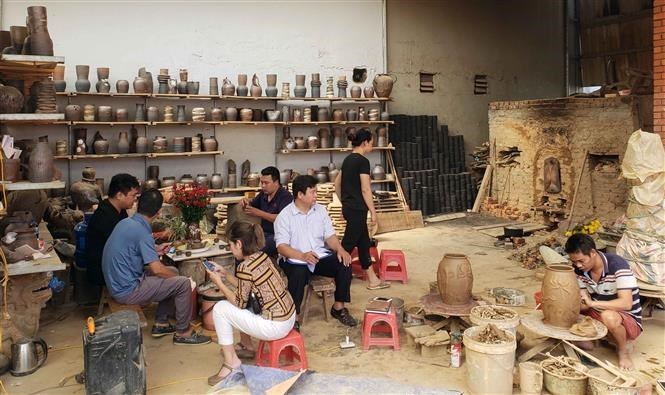 Customers visit Nguyen Hong Quang's pottery workshop to make orders of pottery products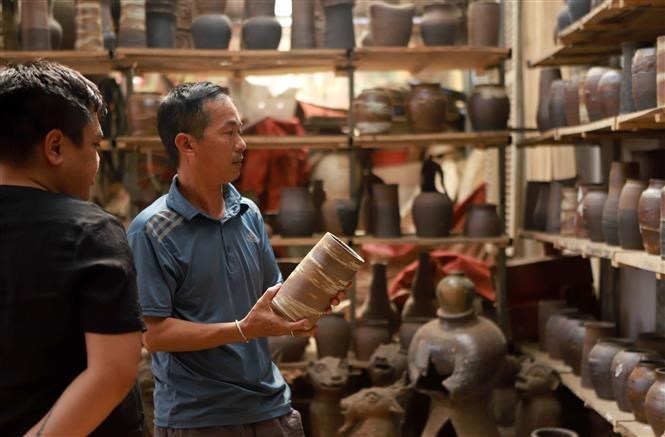 Nguyen Hong Quang's pottery workshop welcomes a large number of visitors every day 
VNA

Situated at the foot of Dau Mountain, many earthenware potters in Pho Khanh Commune in the southern central province of Quang Ngai still earn a living from the traditional trade despite rapid urbanisation.

The over five-century old Bat Trang pottery village is situated on the bank of the Red River.

Parisian ceramic artisan Oliver Oet, 62 years old, has crossed thousands of miles with his Japanese ceramic production techniques to bring new life to the disabled children at Hue Hope Centre in Hue.