Boxer Trinh Thi Diem Kieu grabbed a bronze at the 7th World Military Games in Wuhan, China on Wednesday.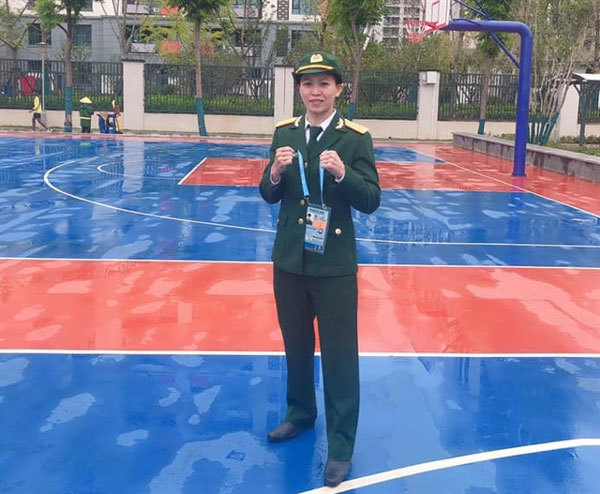 Boxer Trinh Thi Diem Kieu at Wuhan's 7th World Military Games. — VNS Photo
Kieu lost 5-0 to Wu Xu of the hosts in the women's U51kg semi-finals and placed third.
She earlier defeated athletes from Venezuela and Belarus in the previous rounds.
Currently Vietnam have one silver and one bronze, completing their target set before departing for the Games. The silver went to swimmer Nguyen Thi Anh Vien in the women's 400m individual medley event last week.
The Vietnam delegation competes in seven out of 31 sports organised in Wuhan. A team of 32 athletes will be against nearly 4,000 competitors from 110 countries and territories.
The Games will end on Sunday.
VNS