Musical works for cello and piano inspired by Trinh Cong Son (1939-2001)'s songs will be presented at a concert on August 30 in Hanoi.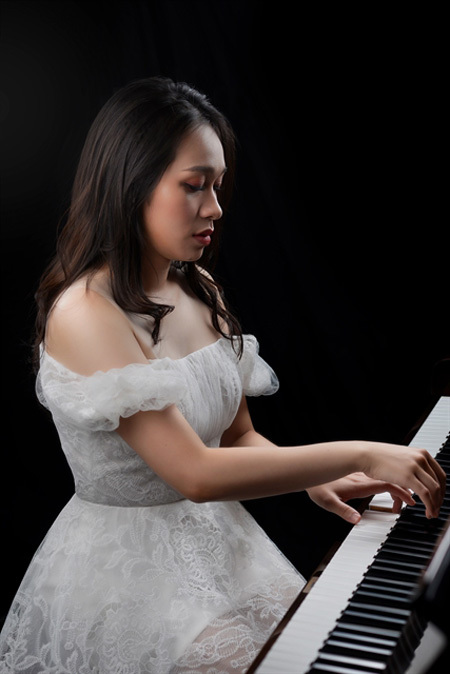 Pianist Nguyen Quynh Trang graduated from Karlsruhe University of Music majoring in piano and teaching piano. Photo courtesy of ther concert organiser
Themed From Trịnh Công Sơn: New Sounds from the Wind, the concert will feature cellist Phan Do Phuc and pianist Nguyen Quynh Trang.
Both of them are talented artists who have won many prizes at home and abroad.
Musician Nguyen Ngoc Tu transcribed some of Son's most popular songs for piano and cello. This is the first time works including Hãy Yêu Nhau Đi (Let's Love), Ở Trọ (Lodging) and Để Gió Cuốn Đi (Let's the Wind Blow Away) have been presented to the public.
The programme also includes La fille aux cheveux de lin by Debussy, Liebesfreud by F Kreisler, Ave Maria by J S Bach and Song My Mother Taught Me by A Dvorak.
The concert is a narrative, also a response written in music, where the personal sorrows of Trinh Cong Son are sung by young artists with a new breeze in expression, according to producer Phuong Vu.
"Music pieces inspired by Son's songs will be performed alternately with classical works of Bach, Debussy or Kreisler as a way for artists to talk about the correlation between different flows of music, and at the same time indicate the intersection of them," said Vu.
"Phuc is a cello artist who simply loves and is interested in new harmonies. He wants to find a way to make his guitar 'sing' loud and clear instrumental songs.
"While pianist Trang chose to reminisce, observe and experience deeply every moment of her life to 'understand Son' more and bring his feelings to a more mature, deeper level.
"Young musician Tu chose to transcribe Son's music as a way to learn to walk with all his confusion and concerns of life, the same way the late musician tried to 'forgive life' and learned to love despair. All these very personal stories will be told in music at the concert."
The concert will be narrated with the extracts from Son's writings over many years.
"The concert is a combination of feelings of the late talented musician and the story of young artists who find themselves on a journey with Son," said Vu.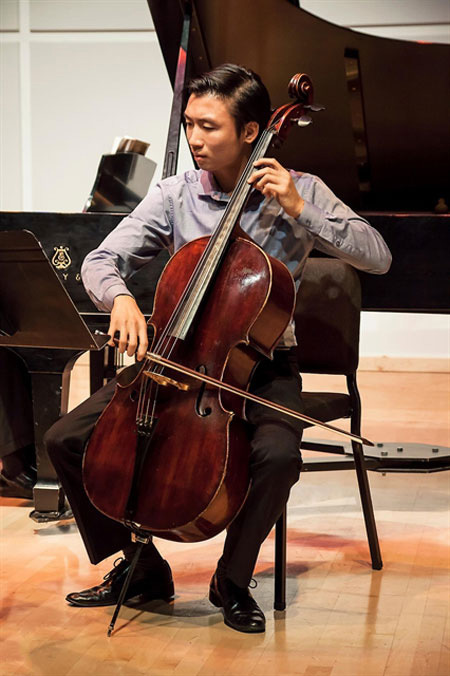 Cellist Phan Do Phuc studied cello at the Luther College and Stony Brook University (the US) before performing solos and in orchestras around the world. Photo courtesy of the concert organiser

The concert will take place from 8pm at the Concert Hall, 19 Le Thanh Tong Street, Hanoi. Tickets range from VND200,000 to 500,000 (about US$10-25).
VNS