Song Lang (The Tap Box) may be the first movie of Lien Binh Phat but audiences have been left impressed considering it was such a tough role for a newcomer.
Cai luong film to open in August
Vietnamese movies compete at ASEAN Int'l Film Festival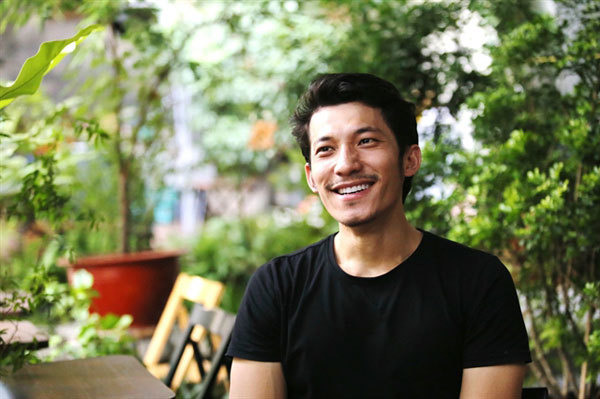 Lien Binh Phat
The movie earned him Best Actor at the Golden Kite Award 2019 recently by Viet Nam Cinematography Association and Tokyo Gemstone for young actor at Tokyo International Film Festival last year.
Phat spoke about the movie and his future plans.
How were you chosen for the leading role and did you find it difficult?
It took six months to cast. When I reached the last round, I did not dare to think I had gotten the part because I don't think I performed well.
Finally I was chosen. This was first my casting for a leading role.
I think the main reason is that the director saw I suited the role. My acting is not so much the same technique as the other veteran actors but it's real and resembles the character.
That's what the director needed for the movie. In addition, I am a new face which is also an advantage.
Fortunately, I didn't have to learn cai luong (reformed opera) singing but in return this is a rather psychological role.
The biggest challenge and also the thing that I learned the most is the segments that require acting with eyes. I have to practice a lot raising emotions very well to be able to act with my eyes in the most truthful and natural way.
Would you say filming Song Lang is a turning point in your career?
Honestly, I considered giving up acting if Song Lang had not come. Before that, I was going to become an MC. I spent time learning more about acting, foreign languages and sports as well as.
I set a goal for myself that in two years' time there must be a certain result or else I will move in another direction. During that time, I had made progress working as an MC, but with movies I was at a standstill.
Unexpectedly, it was only one month before my two-year plan deadline before I landed the part in Song Lang.
This is the biggest milestone in my career to date. Thanks to that I have more motivation to continue the path I have chosen. I think with movies it is just the beginning.
You have had success with the first movie. Why do you think the audiences responded so well?
There is a story I once shared that I failed communications in college. That day I felt that I could not make a presentation and did not communicate well.
Two years ago my friends were surprised that I became a MC. It was a process. I used to be criticised a lot when I'm a MC at first. But I didn't get discouraged, just kept going to work because I wanted to be better.
To give the audience a better understanding about me was thanks to my efforts in the role and the quality of the work, not in words.
Do you receive other offers after Song Lang?
I received many projects filming in television, short films and sitcoms. But I didn't accept them. My plan is that from now until the end of the next two years is film.
I want to refer to Lien Binh Phat at the present time as a movie actor. My manager and I are more aware of receiving film projects after the new film Butterfly House is finished.
It is difficult to make a decision but in the end we agreed that Song Lang helped people get to know Lien Binh Phat.
What do you expect in the coming year?
I hope I always keep my enthusiasm and work hard. I'm just afraid I could not fulfill the plans outlined because I can be quite lazy.
Also with projects coming out I hope to receive good feedback from the audience. At present, I practice more trying to prepare everything ready for my job.
VNS