Song-writer Nguyen Phu Quang, who was famous for songs about Hanoi, passed away on December 8 at the age of 72 after undergoing two years of treatment for diabetes.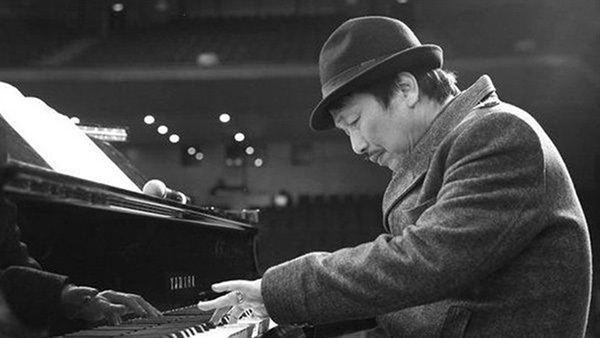 Song-writer Nguyen Phu Quang performs during one of his musical shows. He passed away on December 8, aged 72. Photo thethaovanhoa.vn
Many of his colleagues and friends were shocked by the news and expressed their condolences.
"Music lovers across the country have just bid farewell to a talented musician whose heart was devoted to Hanoi. His songs accompanied my youth as well as many of my peers," wrote musician Nguyen Quang Long on his Facebook page.
Quang was born in Cam Khe District in the northern province of Phu Tho in 1949 as his family was evacuated during the First Indochina War and returned to Hanoi in 1954. His elder brother, Nguyen Phu An, is also a song-writer.
Most of his 600 songs were about the capital city. He also set music for many poems which then became famous songs, like Em Ơi, Hà Nội Phố (My Dear, Hanoi Streets), Hà Nội Ngày Trở Về (Hanoi, the Returning Day) or Im Lặng Đêm Hà Nội (Hanoi Quiet Night).
In addition, he also wrote symphonies, concertos, as well as film scores, soundtracks and background music for cai luong (reformed opera). The song-writer has published two collections of songs entitled Đâu Phải Bởi Mùa Thu (Not Because of Autumn) in 1990 and Những Tình Khúc Phú Quang Chọn Lọc (Selected Phu Quang Love Songs) in 1995. 
He was honoured with the Excellent Citizen of the Capital 2014 title on the occasion of the 60th anniversary of Hanoi's Liberation Day (October 10, 1954 - October 10, 2014).
In 2020, Quang was granted the Grand Prize - For the love of Hanoi, the most important award at the Bui Xuan Phai - For the Love of Hanoi for his lifelong love of the capital city, but he couldn't attend due to his serious illness.  
Quang once shared that his first love was Hanoi and it is also where he stopped in his journey because he had found his own autumn, as he wrote "Is autumn hiding you so long so that I can recognise you at the end of the road...?".
However, most of his works are sad love songs. In a conversation with a reporter, he explained: "My life has more sadness. Sadness is of course often related to love. Sometimes people try to cling to love but have always been disappointed. I drink coffee because its bitter taste is comforting to my heart while making me see how bitter this life is."
Quang confided that he only wrote music when his heart was truly moved. His works are rich in emotions with a solid musical basis. He idolised the Kings of Classical Music such as Chopin, Mozart, Tchaikovsky and admired Vietnamese musician Hoang Van.
Thanh Lam, Ngoc Anh 3A, Tan Minh, Duc Tuan, Le Anh Dung and Minh Chuyen are singers associated with Quang's songs.
The author of Em Ơi, Hà Nội Phố annually organised two concerts in spring and winter that attracted large audiences. He was planning the launch of a musical programme about Kham Thien Street where he spent his childhood and witnessed the brutality of war. He was also planning to release a new book of memorable stories in his life that is similar to Chuyện Bình Thường và Những Mảnh Hồi Ức Chợt Hiện (Ordinary Story and Fragments of Flashing Memories), released in 2016.
A dossier for granting Quang the 2021 State Prize in Literature and Art was prepared by Quang's wife, Trinh Anh Thu, while he was hospitalised.
According to the list announced by the Ministry of Culture, Sports and Tourism, the musician is one of 37 authors approved by the State-level specialised council. His five songs are proposed to be honoured, including: My Dear! Hanoi Street, Điều Giản Dị (Simple things), Hà Nội Ngày Trở Về (Hanoi Returning Day), Chiều Phủ Tây Hồ (Afternoon at Tay Ho Temple) and instrumental solo Fute et orchestre Love of the Sea.
However, the winner of State Prizes for Literature and Art 2021 has not yet been officially announced. 
Source: Vietnam News