70-year-old Nguyen Thanh Tam of Go Vap District in HCM City has created his own collection entirely made from eggshells, including a range of decorative items for Christmas which impresses visitors due to their lively and eye-catching nature.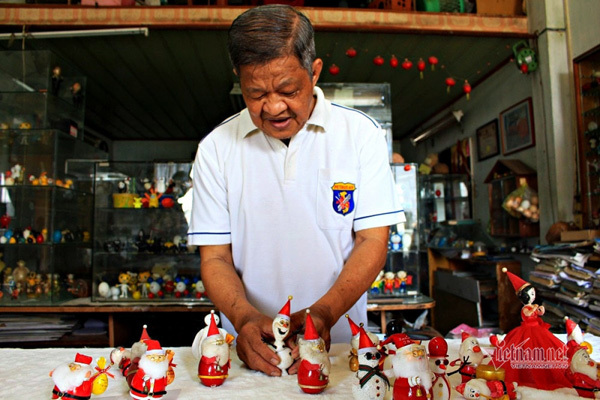 The retired teacher puts the final touches on his latest Christmas collection.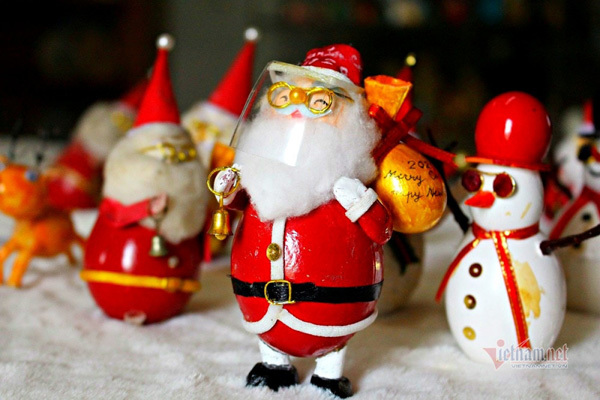 Figures of Santa Claus, reindeers, sleighs, and snowmen are among the Christmas items to feature in his decorative for this year.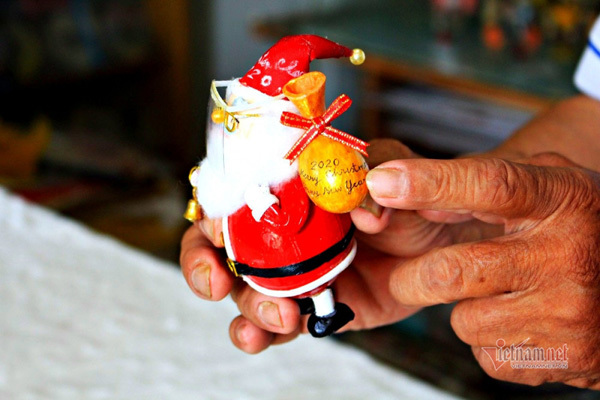 A Santa Claus figure is made entirely from eggshells.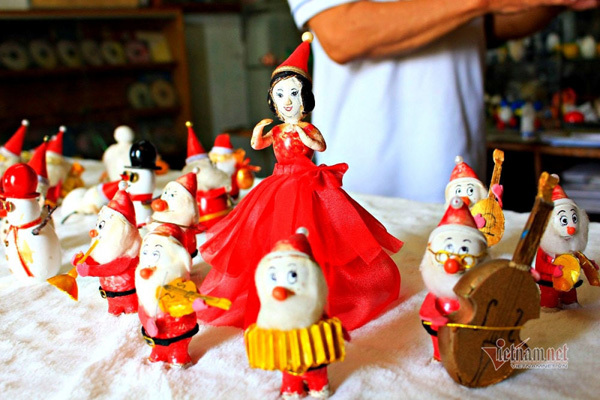 A unique collection of Snow White and the Seven Dwarfs takes up much of his time.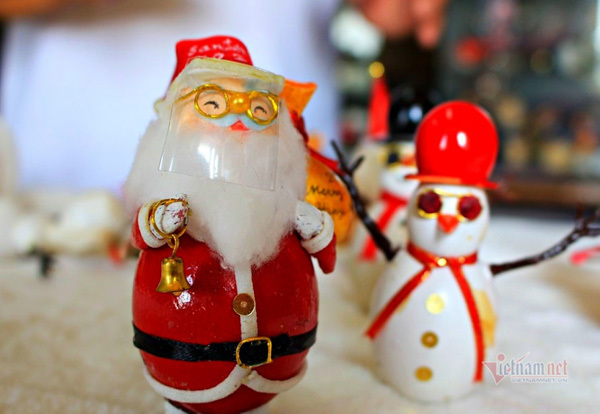 A Santa Claus figure wears a face mask amid the global fight against the novel coronavirus (COVID-19) pandemic.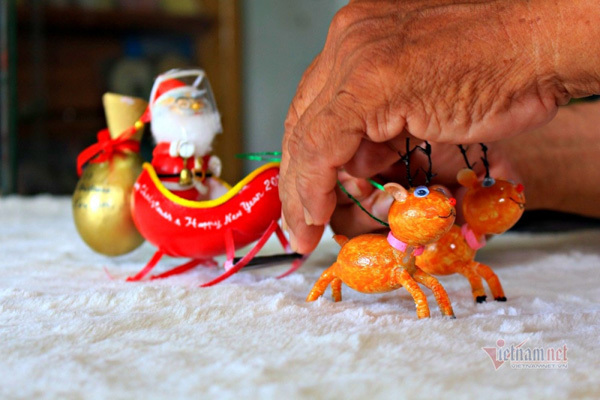 Reindeers are made from the shells of quail eggs. At present he has created over 1,000 pieces from different kinds of eggshells. Indeed the 2010 Vietnam Guinness Book of Records recognises Tam for his huge volume of eggshell models.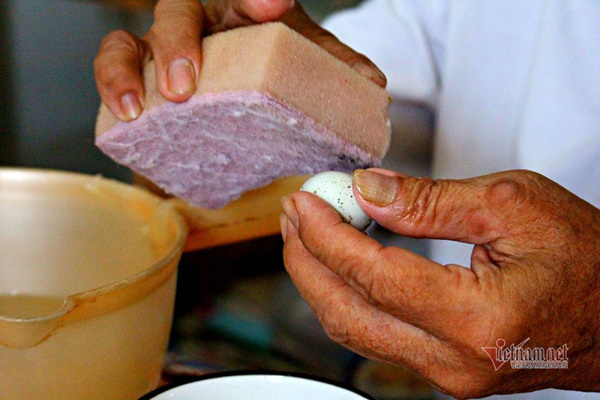 He spends plenty of time creating figurines made from eggshells, therefore cleaning the eggshells requires a meticulous eye for detail.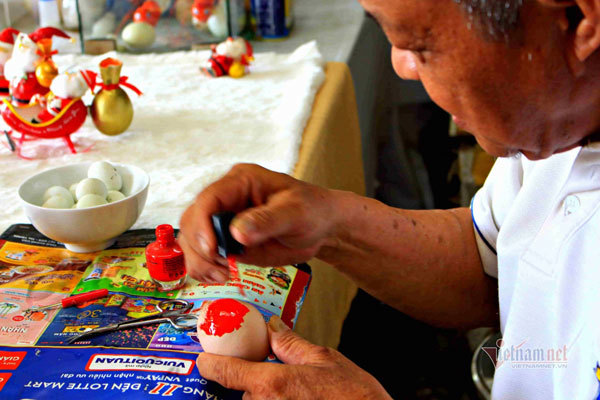 He takes his time as he paints small details onto the figurines.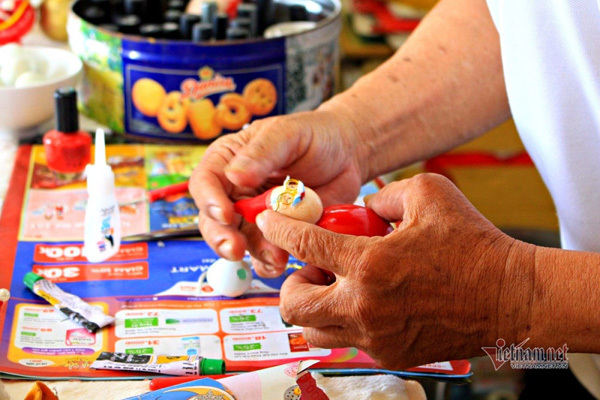 He uses other materials in order to decorate a Santa Claus figure, including a thin zinc wire pair of glasses and a beard.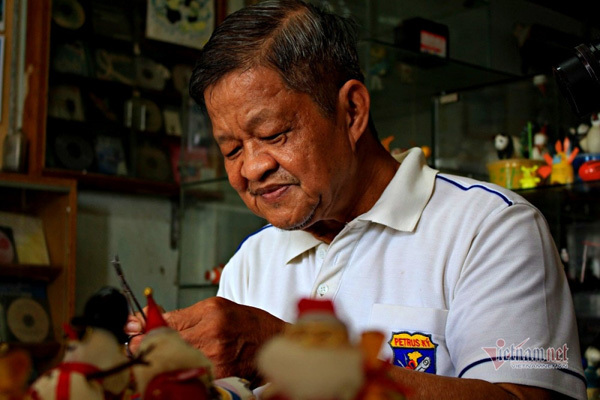 Tam considers creating the items to be a great passion.
VNN/VOV

Shopping malls and churches throughout Hanoi have got into the festive spirt by brightly adorning their buildings with colourful decorations to mark Christmas Eve.

Christmas trees decorate many lobbies of office and residential buildings, as well as universities, but the Christmas tree in Hoa Sen University in HCM City's District 1 is different as it is made from reused plastic bottles.