Singer My Anh will represent Vietnam to perform at the ASEAN - Korea Music Festival, aka Round Music Festival 2021, which is scheduled to take place on January 9, 2022.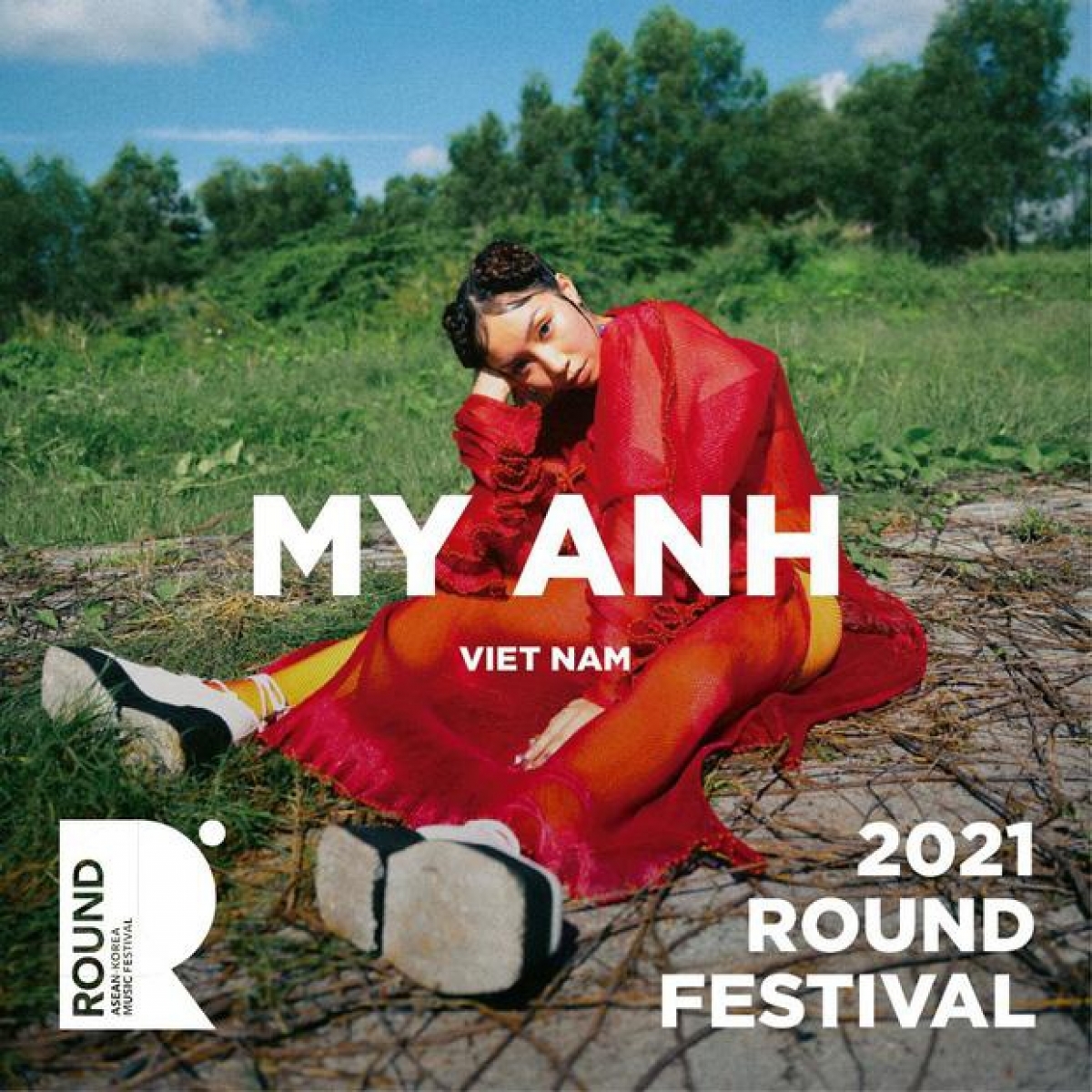 This year will see the festival held in a non-contact form, known as "untact" in the Republic of Korea (RoK), due to COVID-19.
First launched in 2020, the festival aims to strengthen cultural exchanges and solidarity between the RoK and ASEAN member countries by using music to connect each other as one. The festival will therefore be held under the concept of 'Hello to the New Normal.'
The event is expected to attract the participation of numerous renowned artists of various genres from 10 ASEAN countries including SB19 of the Philippines, ADOY of the RoK, JAMBINAI of the RoK, and Sophia Liana of Malaysia, as well as 16 top artists from the RoK.
My Anh, the youngest child of Vietnamese diva My Linh and music composer Anh Quan, left a deep impression on viewers in the United States at the 2021 Head In The Clouds Music Festival following a series of outstanding performances.
She is an indie artist who has a catalogue of talent seen through self-composed, arranged, and produced albums.
Last year witnessed My Anh debut her first single 'Got you'. After participating in the music competition The Hero 2021, she went on to achieve several successes, such as reaching 4.2 million views on YouTube through the song 'Real Love'.
In addition, a collaboration with rapper G.Duck to the tune Cong Chua Bong Bong (Bubbles Princess) and Co Gai Trung Hoa (Chinese Girl) was highly appreciated by critics and fans alike.
Source: VOV