Hanoi's economy has suffered heavily from social distancing and travel restrictions over the last 45 days, but in exchange the Covid-19 outbreak has been under control.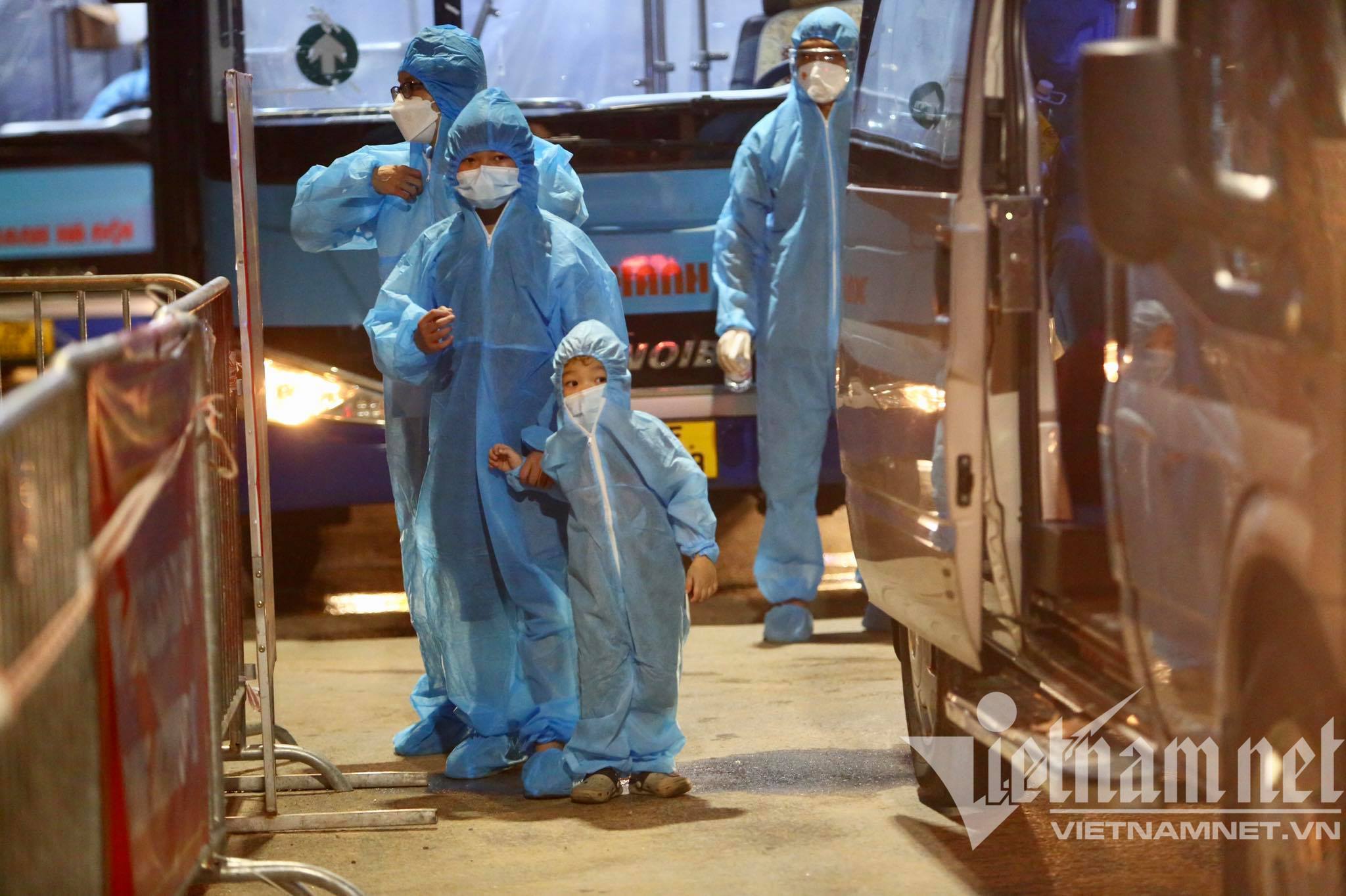 On July 23, 2021, the Hanoi Mayor released Directive 17 imposing social distancing to prevent the spread of the coronavirus.
In May 2021, when the outbreak occurred in Bac Ninh and Bac Giang provinces, some cases were also found in Hanoi. At that moment, experts urged Hanoi to implement Prime Minister Directive 16 immediately. However, the city did not impose social distancing then.
However, the situation in July was different from May. The outbreak in 19 southern cities and provinces was very serious. Hanoi had no other choice than to impose social distancing, because it could have spread to other northern provinces. Hanoi also sent its medical resources to assist southern provinces.
The Hanoi Statistics Office said the Index of Industrial Production (IIP) in August saw a decline of 8 percent compared with July and 6.7 percent compared with the same period last year.
Meanwhile, Hanoi and HCM City, the two economic powerhouses, account for nearly 40 percent of the country's GDP
In August, 1,300 businesses were established in Hanoi, a decrease of 46 percent compared with the same period last year, while total registered capital was VND20.6 trillion, down by 33 percent. As many as 244 businesses wrapped up procedures for dissolution, while 833 businesses registered to halt operation.
The total turnover of goods and consumer goods in August was estimated at VND25 trillion, down by 32.2 percent compared with the month before and 51.2 percent with the same period last year. The export turnover was $1.28 billion, down by 0.7 percent and 34.6 percent, respectively.
The declines in the indexes about Hanoi's economy were exchanged for the lower number of infections. In general, the production activities of enterprises were maintained and the state budget collections were satisfactory.
Most enterprises have been strictly observing anti-pandemic measures, regularly updating medical declarations and maintaining production chains.
Challenges ahead
Analysts say that at the time when Hanoi decided to impose social distancing in accordance with Prime Minister Directive 16, the conditions were similar to HCM City on the first days of the outbreak. The number increased rapidly later.
Hanoi made the decision to impose social distancing, which helped prevent the spread of the virus.
Thanks to the timely decision, in the fourth outbreak, from April 27 to September 2, Hanoi only found 3,300 cases. Social distancing helped curb the number of cases which were not beyond the capability of the healthcare sector.
"Hanoi must be protected and kept safe amid Covid-19," said President Nguyen Xuan Phuc at an online working session with leaders of the city Party Committee, People's Committee, and leaders of districts and agencies on August 13.
Some problems still exist, but Hanoians have been doing their tasks well.
Social distancing helps 'play for time'. Hanoi needs more time to wait for vaccines to come, to step by step resume daily activities and minimize the mortality rate. This also allows the country to gather strength and spend resources to control the pandemic in the southern epicenter.
Hanoi has begun the largest Covid-19 vaccination campaign in the history of the capital city, which will last for more than nine months, from July 2021 to April 2022. It is expected that over 5.1 million people aged from 18 to 65 will be vaccinated.
Hanoi has divided the city into orange and green zones to loosen travel restrictions step by step in a safe manner. Authorities are protecting people's health and gradually recovering the economy accompanied by pandemic control. 
Luong Bang

Hanoi will tighten the check of travel permit from September 8 as part of efforts to ensure strict implementation of social distancing measures to prevent the spreading of COVID-19 pandemic.

Hanoi has set up additional 39 checkpoints to tighten social distancing rules at 15 districts which are reporting high numbers of Covid-19 infections.