Digital transformation is an inevitable trend in developing and developed countries alike. 5G networks are going live in many markets and it promises to deliver significant socio-economic benefits.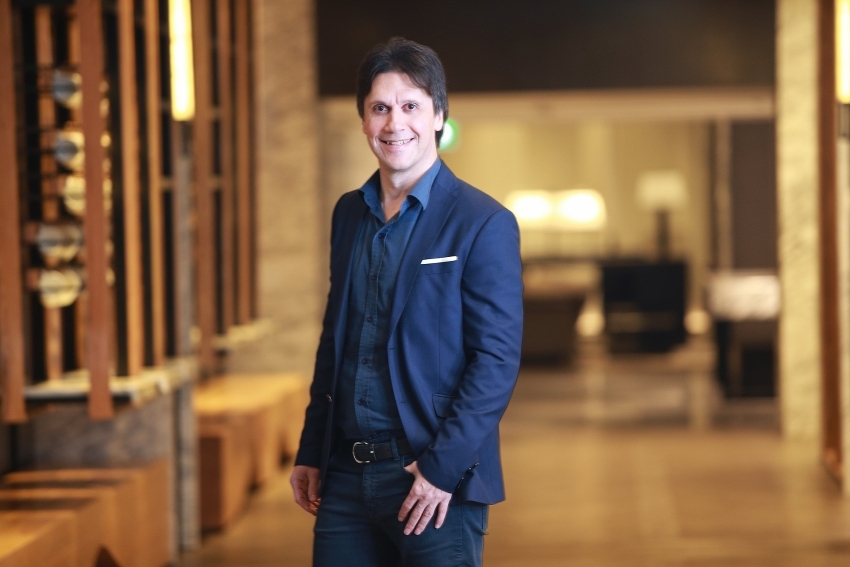 Denis Brunetti, president of Ericsson Vietnam and Myanmar.
Denis Brunetti, president of Ericsson Vietnam and Myanmar, shares his views on the favorable impacts 5G will have on consumers and industries around the world.
When the world transitioned from 2G to 3G or 3G to 4G, the change resulted in faster mobile internet connections and the introduction of many new services.
However, the switch from 4G to 5G is going to translate to significant changes that will cut across society and industries, dramatically transforming our lives and lifestyle as we know it today.
Part of this change will come from the ability to move much greater volumes of data across networks. 5G will mean more devices can be connected to the network at significantly higher speeds.
Another key benefit of 5G will be low latency. This term gets used a lot. Simply put, it is the response time between when you click on a link or start streaming a video on your phone, which sends the request up to the network, and when the network responds, delivering you the website or playing your video.
This lag time can last around 20 milliseconds with current networks. It doesn't seem like much, but with 5G, that latency gets reduced to as little as one millisecond.
That responsiveness is critical for things like playing an intense video game in virtual reality or for a surgeon in New York to control a pair of robotic arms performing a sensitive surgical procedure in Jakarta.
This extremely low latency means self-driving cars have a way to communicate with each other in real time - assuming there's enough 5G coverage to connect those vehicles.
It will also drive Smart Manufacturing applications involving cloud robotics and other technologies, vastly improving production efficiency and productivity, helping increase Vietnam's competitiveness on the global stage.
Interest in 5G – the first movers
The high expectations associated with 5G reflects that it will not just be yet another evolution of telecom technology but rather something bigger.
Governments around the world are interested in 5G from a nation-building, socio economic development and civic services perspective, favorably impacting all industry verticals as they are digitally transformed over time, such manufacturing/production, agriculture, healthcare, transport, finance, energy, tourism, retail, media, entertainment and gaming.
Over the past couple of years, 5G has gained tremendous momentum around the world with field trials and use case testing across a multitude of consumer and industrial applications.
Fast forward to 2019, 5G is no longer a conversation, it has become a reality. 5G networks have gone live in several markets around the world.
Users in the US have got the first taste of 5G with fixed wireless access, that is, home broadband solutions.
Additionally, mobile services on 5G have also been enabled across a number of cities across the US. Even in Asia, South Korea has gone live with 5G in certain pockets of the country.
In Europe, amidst significant conversation and dialogue, Switzerland has already launched 5G. Observing the trend, it's clear to see that an increasing number of mobile operators across the world are progressively going live with 5G.
Pioneering customers have selected Ericsson as their trusted and strategic 5G partner, and we are first with commercial 5G networks on four continents – currently, we are supporting leading customers with nine live 5G networks.
This includes multiple operators in both the US and South Korea, as well as in Switzerland, Spain, Australia and the UAE.
We have publicly announced commercial 5G deals with 22 named operator customers, and we have a presence in over 65% of the commercially live 5G networks around the world.
The other markets
Having said that, there are still markets around the world, in Europe, Asia, and Africa, which are still rolling out 4G LTE networks. We expect these operators to continue expanding 4G whilst simultaneously upgrading to 5G in parts of their network.
Indeed, 5G works in tandem with 4G, and the initial deployments are going to be a combination of the two generations of mobile technology.
Recently, Malaysia held a big 5G showcase event driven by the country's government. Similar initiatives are happening across the world. There have been encouraging signs in India too, with the government keen on bringing 5G to the country at the earliest time.
What about devices
The state of the device market is always a good indicator of the expectations for a new technology generation.
From late last year, the device market has been heating up with devices from pocket routers to CPEs as well as smartphones becoming available.
From the start of this year, there have been a series of 5G smartphone launches.
The second-generation chipsets are expected in 2019 and this will help accelerate the adoption of 5G in 2019-2020.
By 2020, third-generation chipsets will have been introduced and a wide range of devices will be available.
We have conducted some studies on what consumers expect from 5G devices, and these studies indicate that half of the global consumers want to upgrade to a 5G handset within a year of networks becoming available, while 18 per cent say they will upgrade to a 5G handset as soon as networks are ready. VIR
Bich Thuy