Businesses have once again shouted for help as they are coming closer to bankruptcy because of the fourth Covid-19 outbreak.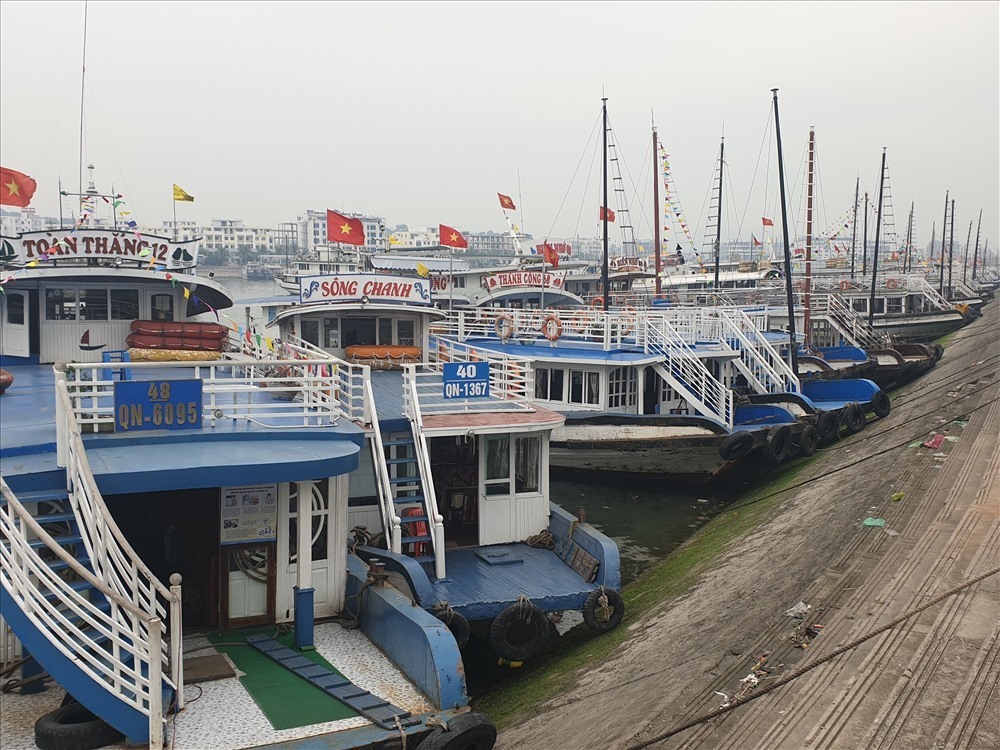 The Hanoi – Da Nang – HCM City Taxi Association has sent a document to the PM asking for support packages to help transport firms overcome the current difficulties caused by Covid-19.
According to the association, the fourth wave has broken out in many cities and provinces, which has pushed taxi firms up against the wall. The sharp fall of 80-90 percent in the number of passengers has led to a fall in revenue and threatened workers' jobs. A number of taxi firms are in danger of bankruptcy and bad debts are on the rise.
The association has proposed that the Prime Minister instruct the banking system to apply measures to support enterprises. The members of the association want the 3-5 percent interest rate cut and debt payment extension. They also want banks to keep their classified debt groups unchanged and provide new loans to supplement working capital and restore business activities.
A number of passenger public transport firms in Hanoi, Hai Phong and Quang Ninh complained that transportation activities have been paralyzed over the last month because of Covid-19. Most of them are operating with 10-20 percent of capacity, and have incurred big debts.
These enterprises want banks to lend money at the low interest rates of 3-5 percent, and delay the principal and interest payment until the end of 2021, so that they can have working capital to maintain operation.
They still had not recovered when the fourth wave hit a lot of cities and provinces, and the majority of vehicles have been left unused. If they cannot enjoy interest rate reduction, debt freeze or debt payment extension, they are likely to go bankrupt.
Meanwhile, film distributors have sent a document to the Prime Minister, complaining that the pandemic has had a big impact on the industry since late January 2020. Since people are not going to cinemas, the revenue is nearly zero. Film sources and film production plans have also been affected.
Businesses in the industry still have to pay different expense items, including rents and workers' salaries. They have asked for support in tax payments, bank loan interest rates and insurance premium payment deadline extension.
The tourism industry has also suffered heavily from Covid-19 as the high tourism season is coming to an end. Most travel firms are in state of suspension. The businesses that borrowed money from banks are now on tenterhooks.

Businesses have once again shouted for help as they are coming closer to bankruptcy because of the fourth Covid-19 outbreak.
"We are borrowing money at a high interest rate of 9.5 percent, so we hope we can enjoy lower interest rates," the director of a Hanoi-based travel firm said.
A credit officer at a large joint stock bank in Hanoi said since late May a lot of businesses have contacted the bank to ask about policies on supporting enterprises. Most businesses want banks to ease lending interest rates, restructure debts and slash transaction fees.
Some bankers have confirmed that it was difficult to collect debts in May. Businesses were facing difficulties and could not pay debts on schedule. The bad debt ratio is likely to increase.
Commercial banks have been asked by the State Bank of Vietnam (SBV) to continue restructuring debt payment, exempting or reducing interest rates and fees, and providing new loans according to businesses' competence and current regulations; and inspect and strictly supervise the implementation of policies on supporting enterprises and people who cannot pay debts because of the pandemic.
They have also asked to reduce operation costs so they can support clients. Every credit institution, based on their financial capability and resources, has been asked to ease lending interest rates, reschedule the debt payment and provide other supporting measures.
Businesses are looking forward to receiving support as requested by the central bank. However, some analysts said the request may not be implemented by commercial banks, because this is not a must.
They believe that interest rates may be eased, but the decreases will be lower than expected by businesses, especially as some banks have raised their deposit interest rates, which shows that liquidity is no longer plentiful.
They went on to say that in the case of sharp interest rate cuts, the money to be pumped into circulation will be plentiful, which will put pressure on inflation.
An ADB (Asian Development Bank) survey found that Covid-19 has had a big impact on the income of Vietnam's households. The pandemic will lead to a decrease in average income per capita of Vietnam's households by 9.8 percent.
Once income decreases, spending will tighten, which will affect businesses' sales and lead to a growth rate decrease. In this situation, the Government needs to have better support policies. Businesses, in addition to the interest rate cut, also want a VAT reduction in order to stimulate domestic demand. 
Tran Thuy

Several signs suggest slowdown in economic activity if the pandemic is not contained in the short term.  

Businesses have sustained a new blow from the fourth recurrence of Covid-19.