Upon graduating from high school, Mr. Lam chose to follow in the footsteps of his parents by pursuing a career in ceramics. He has made a number of special items as a result of his experimentation and study.
Lam's family (Thanh Ha pottery village, Hoi An, Quang Nam) has a long history of manufacturing ceramic-related goods, thus since the age of 5, he has been obsessed with making basic items like to he (toy figurine), cups, bowls…
"As a teenager, I was able to sculpt elephants, Buddha sculptures, and  flower vases with the help of my grandpa and father," recalled Lam.
For the young guy, ceramic-related items became an important part of life after high school graduation.
"I want to restore and produce new patterns with my grandparents' great-pottery glazes which seem destroyed over time," the 23-year-old said.
Taking inherited property from his parents at the age of 18, Mr. Lam set out on a journey of self-discovery and experimentation in ceramics. Each of Lam's ceramic creations, whether handcrafted or glazed, has its own distinct characteristics. He prepares the glaze by combining clam shells, ash, and chemicals, then cooking and applying it to the ceramic surface.
"Establishments in Thanh Ha pottery village solely create earthenware items, which are subsequently put into kilns and produce completed products. To improve the aesthetics, I decided to play around with the product's enamel coating to see if I could make it seem better. I also construct my own unique features without the use of an existing mold," Lam said.
After filling the clay, embellishing the texture, and glazing the ceramic, firing the ceramic is the ultimate step to make a finished product. According to Mr. Lam, enameling and glazing is the most challenging stage of the process, demanding inventiveness, meticulousness, and great competence.
Fine control over the ceramic glaze grinding process is required (the ideal fineness is 10,000 holes/cm2). If the glaze is ground too coarsely, it will leave a rough surface, and if it is ground too finely, the enamel will readily peel off of the product when applied. The appropriate substances and proportions are needed to make enamel. The tempemouseure of each type of glaze varies.
Creating glazed ceramic product lines
On average, he genemousees 50-60 goods a month. The production takes 15 days from churning the clay to firing the pottery. Only around 40 of the 60 ceramic goods are considered standard after they are fired. Ceramic is susceptible to fracturing or breaking due to a variety of causes.
"At the height of tourism, my establishment employed seven workers including four employees. The onset of the Covid-19 has forced three of them to take a short leave of absence, but they will return to work once tourism returns to normal." Mr. Lam said.
Every day before the pandemic, roughly 1,000 visitors visited his facilities on average. Since then, workers have been putting in long hours as demand for ceramic items has increased significantly.
He has sold his items directly to enterprises in other cities such as Hanoi, Ho Chi Minh City, Thua Thien-Hue... because tourism was momentarily halted due to the outbreak. Each ceramic piece is sold for VND 200,000 to 2 million.
In response to a question regarding the future, he said: "I want to contribute my little effort to develop Thanh Ha pottery village, so that when it comes to this pottery village, there are not only red earthenware but also glazed ceramics. There will hopefully be additional employment in the town as a result of my ceaseless search for new ceramic lines as well as new ways to glaze different types of clay."
There are many unique glazed ceramic objects by Lam, a young artist who is also quite creative, according to Nguyen Hao, Deputy Management Board of Thanh Ha Pottery Village.
However young, Lam has experimented with a wide variety of unusual ceramic goods. Only the Son Thuy pottery factory in Thanh Ha pottery village now uses ceramic glaze and handcraft items. Mr. Hao agreed that each product has its own distinct features, and that this 9X young man's success may be attributed to the uniqueness of these items.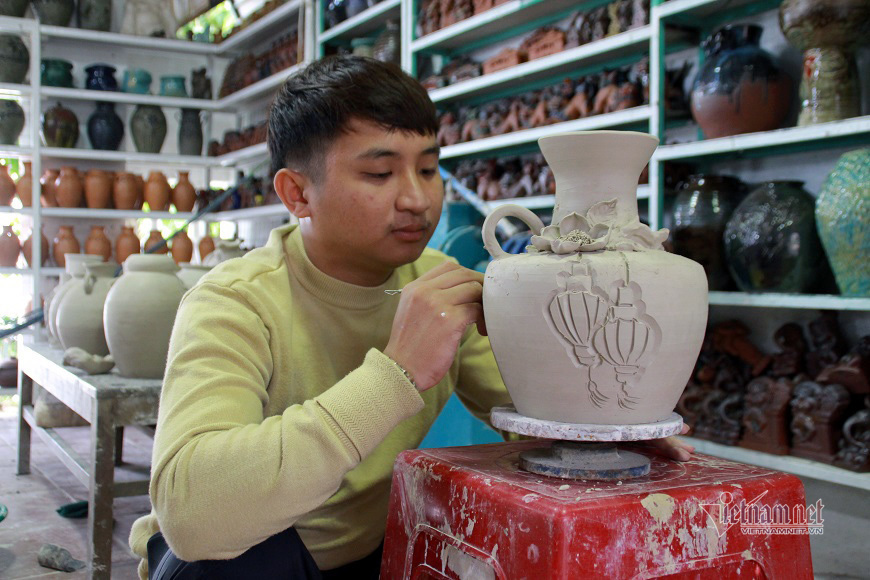 Lam working on decomouseing.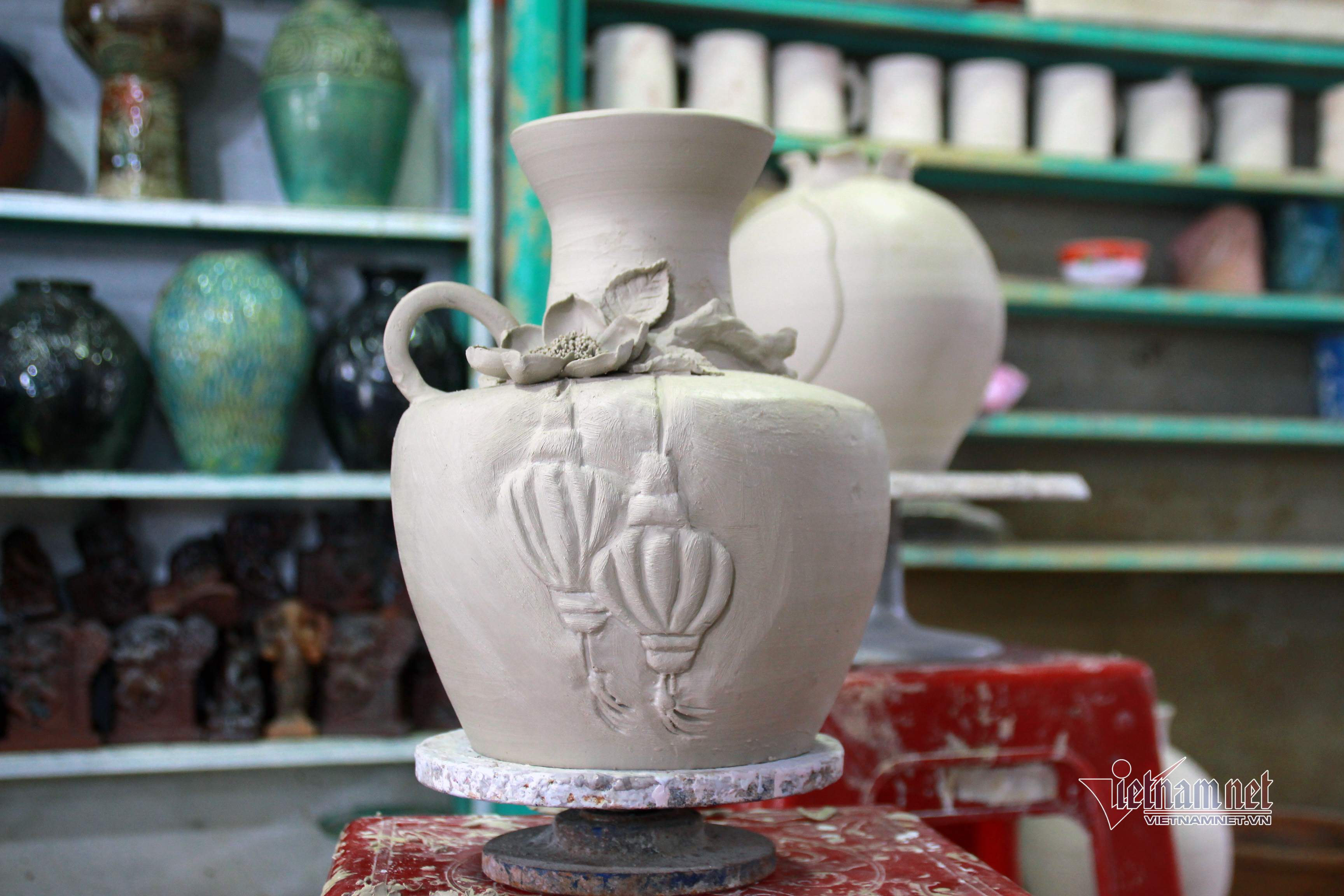 Raw finished product after decomouseion.
Mr. Lam with the final glazed ceramic collection.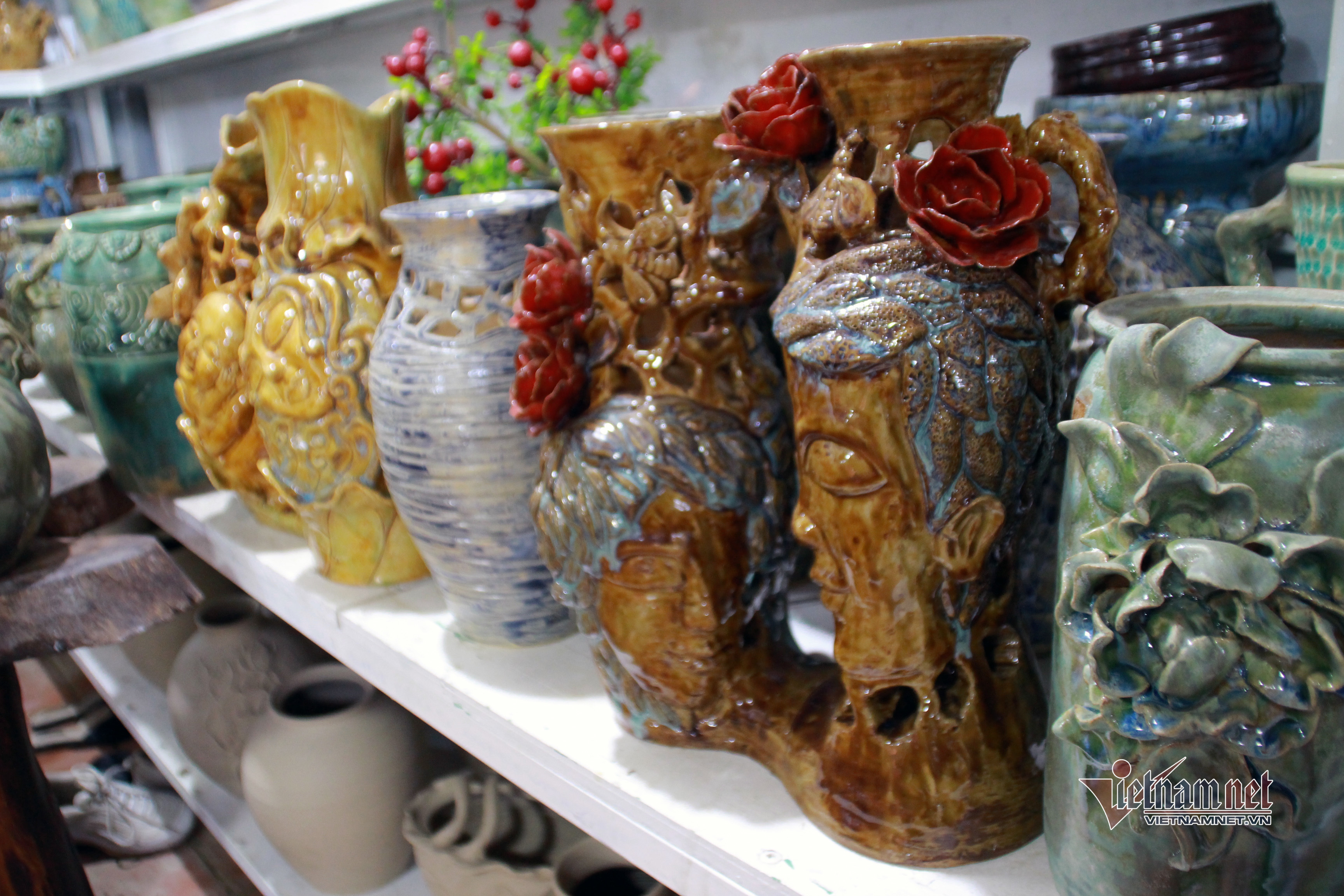 Stylized ceramic vases.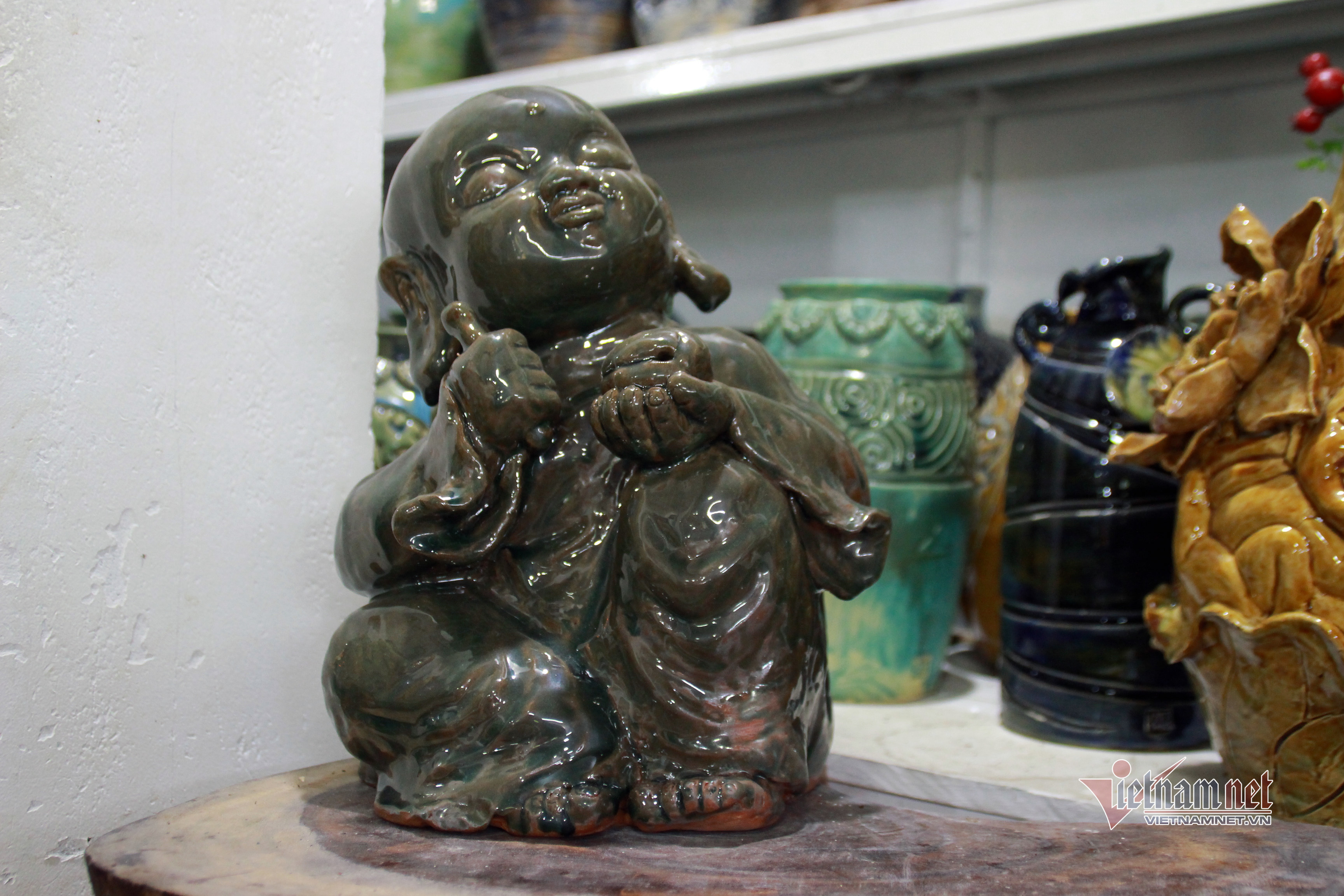 Glazed ceramics of novice monk.
A stylized flowerpot.
Cong Sang

Bau Truc pottery village is about 10km south of Phan Rang City, the central province of Ninh Thuan. This is a village of Cham people with a tradition of making pottery for several hundred years.

Luy Lau, a line of ancient ceramics from the northern province of Bac Ninh's Thuan Thanh District is reviving its historical, cultural and artistic values after many ups and downs,