A number of violations by medical staff have been found recently, and many medical doctors, who have the respect of society because they save peoples' lives, have been handcuffed.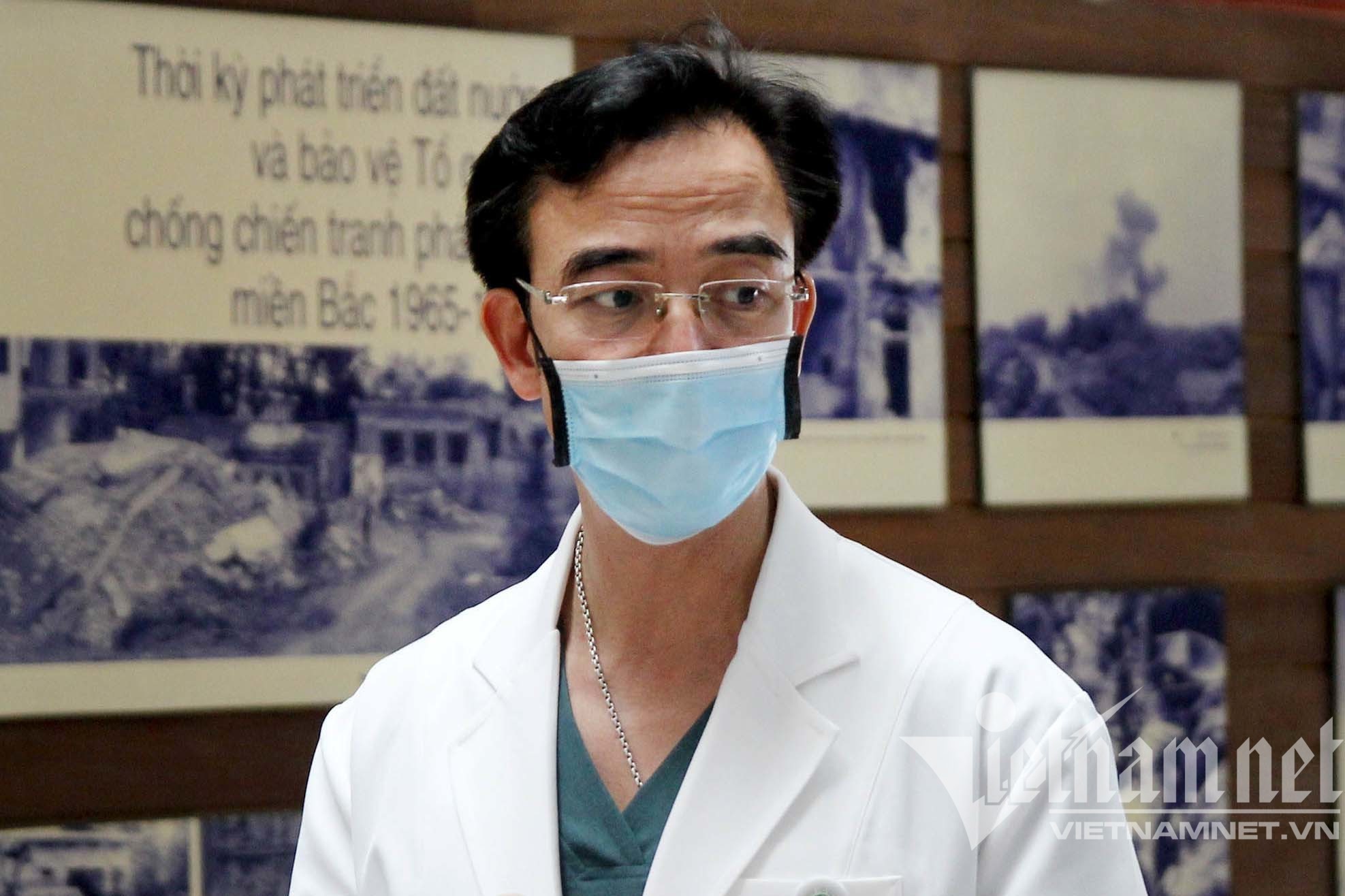 Nguyen Quang Tuan
Nguyen Cong Long, Director of the Legal Department of the National Assembly Office, a National Assembly Deputy from Dong Nai province, spent his speech during the discussion session on November 8, 2021 to talk about the medical branch, which has recently witnessed many managerial officers at different levels committing violations and facing criminal prosecution.
"There's nothing more painful than having to prosecute individuals who are considered the 'elite' of the country," he said.
In September 2020, former Director of Bach Mai Hospital Nguyen Quoc Anh was prosecuted and arrested for price gouging by fraudulently inflating the price of robots used in medical treatment.
Seven other people were also accused in the case, including Nguyen Ngoc Hien, former vice director of Bach Mai Hospital, Trinh Thi Thuan and Ly Thi Ngoc Thuy, former chief accountant and deputy head of finance division at the hospital.
In October 2021, the investigation agency prosecuted Nguyen Quang Tuan, Director of Bach Mai Hospital, on a charge related to wrongdoings in medical equipment bidding at Hanoi Heart Hospital.
Tuan, the former chair of the procurement board of the Hanoi Heart Hospital, has been prosecuted for violating regulations on bidding and causing serious consequences.
Initial investigation results found that some leaders and officers at Hanoi Heart Hospital, members of the procurement board, members of a group of specialists attending bids, and members of a bidding appraisal group, and some officers at AIC (Vietnam Valuation and Investment) joint stock company violated regulations on bidding materials, chemicals and medical equipment at Hanoi Hospital.
The violations led to increases in costs for equipment, caused losses to the State and patients, affected medical examinations, and caused frustration among the public.
In November, Truong Quoc Cuong, born in 1961, Deputy Minister of Health, was prosecuted for lacking responsibility, thus causing serious consequences.
Cuong was involved in the case of trafficking counterfeit medicines with the Health 2000 Canada label. He has been prosecuted for lacking responsibility, causing serious consequences, and abusing positions and power while performing official duties in HCM City and other cities and provinces and at the Drug Administration of Vietnam (DAV) under the Ministry of Health (MOH)
In 2007-2016, Cuong, who was head of DAV, lacked responsibility, supervision, examination and control over the operation of the group of inspection specialists and the unit in charge of drug registration, which resulted in seven counterfeit drugs with a Health 2000 label successfully registered for import. The drugs were sold in Vietnam with a total value of VND151 billion.
Cuong then received information about the problems with the drugs with the Heath 2000 Canada label (the drugs had no clear origin), but did not direct the suspension of circulation of these drugs, or recall or destroy the drugs.
As a result, after November 21, 2014, many medical units began procurement and bidding to provide these counterfeit drugs to hospitals, totaling VND3.7 billion.
At the same time last year, Nguyen Nhat Cam, Director of CDC (Centers for Disease Control and Prevention) Hanoi, was prosecuted for violations related to the procurement of goods in Bid Package No 15.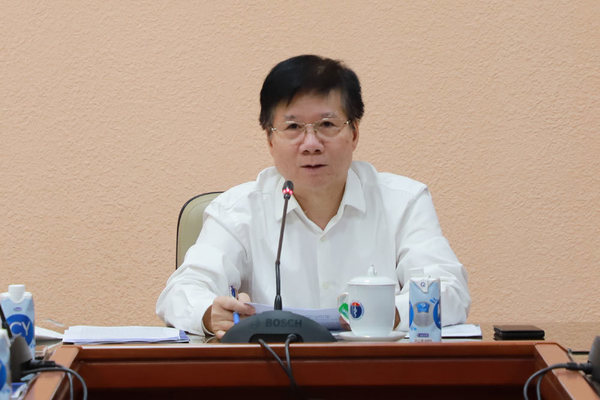 Truong Quoc Cuong
Cam told subordinate officials to appoint, for Bid Package No 15, the MST Company as contractor, which was in contravention of the law, causing a loss of VND5.4 billion to the State.
Greed or policy to blame?
At the trial of Cam, CDC Hanoi's authorized representative said at the time the problem occurred, Vietnam was pursuing a Covid-19 fighting strategy with testing, isolation and localization. It was urgently necessary to increase testing capacity and buy testing machines.
Meanwhile, MOH at that time did not provide any information about medical equipment prices, so the prices of machines at the localities that bought the machines varied.
As testing machines are not common goods, which makes it difficult to check prices, contractors exploited the lack of information to raise the prices.
Meanwhile, the jury in the second instance trial concluded that Cam exploited the conditions at that time to commit violations in a self-serving deal.
The behavior of Cam and his accomplices was dangerous to society and affected the prestige of State agencies. While the Government and State were gathering strength to fight Covid-19, the defendants violated the law for material benefits.
Cam was sentenced to 10 years in prison.
According to lawyer Dang Van Cuong from Chinh Phap Law Office under the Hanoi Bar Association, the purpose of bidding is selecting the best contractors, best products and services at the lowest prices, thus saving money for the State budget.
If the regulations on bidding are not observed, the State will have to spend big money for low-quality products and services, which will cause losses to the State and peoples' property. 
T. Nhung

Top-ranking General To Lam, Minister of Public Security, authorized by the Prime Minister, has signed a report to the National Assembly on work to prevent and fight crime and legal violations in 2021 (from October 1, 2020 to September 30, 2021).

The former director of Hanoi-based Bach Mai Hospital and seven other people have been accused of price gouging medical equipment.