A number of commercial banks are shifting to list shares at the HCM City Stock Exchange (HOSE). The presence of high-quality goods is believed to trigger a new price rise in the post-Covid-19 period.
Newcomers at HOSE
Since November 9, 979 million LPB shares of LienVietPost Bank have been listed at HOSE instead of UpCom. With the price of VND12,000 per share, LPB has capitalization value of VND11.7 trillion, or $500 million.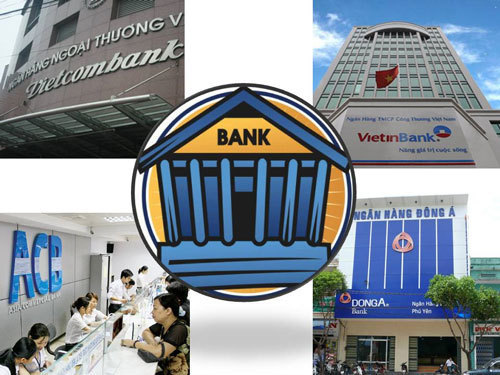 LienVietPost Bank has the State Bank of Vietnam's approval to increase its charter capital from VND9.77 trillion to VND10.75 trillion. As of October 31, 2020, the total assets of LPB had reached VND214 trillion and the pre-tax profit VND2.1 trillion, far exceeding the target set for the whole year 2020.
On November 10, VIB began listing its 924 million VIB shares on HOSE with the reference price of VND32,300 per share. It became the 12th bank listing shares on the HCM City bourse with the capitalization value of VND30 trillion, or $1.3 billion.
VIB has total assets of over VND230 trillion and stockholder equity of VND17 trillion. It had got the pre-tax profit of VND4.57 trillion by October 30, an increase of 40 percent over the same period last year. As such, it fulfilled the yearly plan just after the first 10 months of the year.
Investors on HOSE are awaiting potential newcomers, including SHB and ACB. These are the two leading joint stock banks which have made a breakthrough recently.
ACB's difficult period, when its Nguyen Duc Kien, or 'boss Kien', was arrested for his illegal business activities, is over, and it has begun a new development period.
The bank recently got approval to increase charter capital to over VND21 trillion. It has reported pre-tax profit of VND6.4 trillion for the first nine months of the year, while the bad debt was low at 0.84 percent of outstanding loans.

A number of commercial banks are shifting to list shares at the HCM City Stock Exchange (HOSE). The presence of high-quality goods is believed to trigger a new price rise in the post-Covid-19 period.
SHB is one of the top 5 biggest joint stock banks in Vietnam with charter capital of VND17.558 trillion which is expected to rise to VND19 trillion. Its total assets had reached VND402 trillion as of September 30, 2020.
The bank reported pre-tax profit of VND947 trillion for Q3, up by 35 percent compared with the same period last year. The figures were VND2.607 trillion and 15.3 percent, respectively, for the first nine months of the year.
In 2020, SHB finished the restructuring period it began implementing after admitting Habubank. Shifting focus on retail banking, SHB has witnessed sharp profit growth in the last two years. It aims to become a modern retail bank in Vietnam by 2025
Share prices
November 12 was a memorable day for both ACB and SHB when the former saw the price increasing by 9.5 percent compared with early November, and the latter by 13.6 percent. Both of these stocks are heading towards historic highs.
It appears that the decision to shift to HOSE was the factor that helped ACB and SHB gain the highest price increases among bank shares and bluechips.
Analysts believe that the upward trend of bank share prices will continue when the banks officially move to HOSE.
Pham Doan Son, vice president of LienViet Post Bank, said the listing on HOSE helps improve the liquidity of shares, brings more opportunities to investors, and heightens the bank's position.
According to Son, LPB share price is still lower than the actual value and cannot truly reflect the business results and development potential. The listing on the bourse, which sets the highest requirements, will help solve this problem.
Huynh Minh Tuan from Mirae Asset commented that the wave of banks listing shares on HOSE will be good for both the stock market and banks. HOSE will have more high-quality goods and its scale will be expanded. ACB alone has capitalization value of $2.5 billion.
As for banks, the listing on HOSE will help them more easily mobilize capital, and attract investors' attention, especially professional finance investors. The prices of the shares will increase, thus benefiting existing shareholders.
The prices of SHB shares are on the rise thanks to information about the departures to HOSE. The shares are traded at VND16,000 per share, an increase of VND3,000 over the last month. Once listing shares on HOSE, SHB will meet the requirements to be added to the HOSE sets of indexes, including VN30 and VNDiamond.
SHB is the only bank with large capitalization value which still has room for foreign investors. 
Duy Anh

Commercial banks are facing challenges, including an increase in bad debts because of Covid-19 and pressure that has forced them to increase charter capital. But bank shares remain attractive to investors.

Some organisations have rushed to sell shares of Sai Gon Thuong Tin Commercial Joint Stock Bank (Sacombank) to retrieve bad debts, but it was not easy to find buyers agreeing with the offered price.