Merger and acquisition activity is growing across Asia Pacific's real estate market, and in Vietnam there are signs that institutional investors are continuing to increase their allocations in the industry.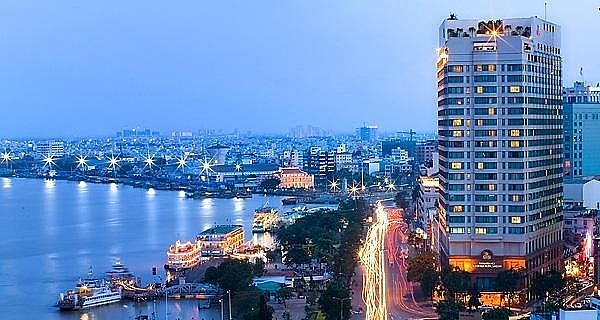 Heated hospitality segment for M&As
Figures released from real estate consultancy JLL this month have revealed that Asia Pacific's hotel transaction volumes are expected to increase from 25 to 30 per cent on-year, to more than $11 billion in 2019.
Vietnam in particular has become an alluring destination for many financiers, largely due to the country's friendly policies encouraging foreign direct investment, along with its political stability and strong economy.
Furthermore, the country has taken the initiative to improve transparency to the next level, according to JLL's Global Real Estate Transparency Index freshly released. As a result, Vietnam remains one of the most favoured destinations for foreign investment in the region.
The Vietnamese hotel transaction market has shown exciting signs this year. Notable successful transactions in 2019 alone include The Grand Ho Tram Strip resort, which has been sold to Warburg Pincus, and JLL successfully consulting on a 5-star hotel transaction in the central city of Nha Trang.
According to JLL's observations, both international and domestic investors are showing a difference in their tastes. While foreign investors are actively seeking opportunities with higher returns in Vietnam via operating hotel assets with in-place cash flow, the majority of domestic equivalents are interested in developing hotels and resorts from vacant land banks.
"In Vietnam, realistically, the selling price is more expensive given the amount of capital that there is to be allocated the market, especially from those still able to achieve cheap corporate debt from 2 to 4 per cent in markets such as Japan, South Korea, Hong Kong, and Singapore," said Trang Vo, vice president of JLL Hotels and Hospitality Asia Pacific.
"In the current market situation, the yield recorded in successful transactions could be compressed to 7-8 per cent dependent on the asset types and investment strategy. It is noted that the 8 per cent is lower than the loan in Vietnam though and hence most local groups focus on development where returns may be higher," Trang said.
"We also witnessed domestic demand in hotel investment has been growing in recent years. With the advantages of geographic and economic understanding as well as the national political situation, domestic investors are willing to pursue deals of great transaction value, bringing fierce competition to overseas investors," Trang added.
Regarding lucrative locations within Vietnam, Hanoi and Ho Chi Minh City are expected to remain as the top two cities on the radar, followed by the two popular coastal destinations of Danang and Nha Trang. It is recognised that hotels in city centres will bring higher and more stable cash flow than coastal resorts and hotels.
Meanwhile, Ho Chi Minh City and Hanoi are the main markets in Vietnam for mergers and acquisitions in the hospitality industry.
Since 2006, Ho Chi Minh City has accounted for a quarter of all M&A deals, followed by Hanoi at 23 per cent.
Danang and Phan Thiet, two resort cities on the central coast, accounted for 7 per cent each, while Phu Quoc and Dalat reached less than 3 per cent each.
Other tourist destinations such as Haiphong City, Quy Nhon Province, Con Dao island, Lao Cai and An Giang provinces, Hue and Can Tho cities accounted for around 1.4 per cent each.
The last decade witnessed a series of hotel M&A deals in Ho Chi Minh City, mostly in the downtown area and near Tan Son Nhat International Airport.
Some of the big names on the list include the Mövenpick, Riverside Serviced Apartments, New World Saigon Hotel, Renaissance Riverside Hotel, Novotel Saigon Center, Duxton Hotel, Intercontinental Saigon Hotels & Residence, and Senla Boutique, all in Ho Chi Minh City.
In 2016, Singaporean property developer Mapletree Investments bought out the Kumho Asiana Plaza, a landmark building in the downtown area, from South Korea's Asiana Airlines and Kumho Industrial Co., Ltd. for $215 million, along with the InterContinental Saigon Hotel & Residence.
The hotel costing $74.9 million and was one of the 10 biggest hotel M&A deals in the first half of that year across the whole Asia-Pacific region.
Elsewhere in last December, Berjaya divested its 75 per cent stake in TPC Village to Hanoi Hotel Tourism Development for a cash consideration of VND1.245 trillion ($54.1 million). TPC Village is involved in the operation of the five-star InterContinental Hanoi Westlake Hotel.
JLL estimates that 118 hotels are going to be completed by 2022, adding nearly 37,000 rooms to the existing 81,000 rooms in almost 750 hotels across Vietnam as of 2018.
Kenneth M. Atkinson - Founder and senior board adviser, Grant Thornton Vietnam
Vietnam remains an attractive destination for investors with Hanoi and Ho Chi Minh City being the top picks.
The continuous growth in tourist arrivals, both domestic and international, coupled with increased support from the government to the hospitality sector are the main factors that fuel such interest.
We are welcoming not only newcomers but also existing hotel operators who plan to expand their presence in Vietnam. In 2019, we have Central Group with Centara Hotels and Resorts from Thailand, whose roadmap is to open 20
properties in Vietnam by 2024. We also have Shilla Hotels from South Korea with five projects in the pipeline in Hanoi, Danang, and Quang Nam.
In terms of domestic developers attracting overseas investors, price expectations are still often a major barrier as are the standards of design and facilities.
In this regard, local developers are best advised to look for outside partners after issuance of license, when land use rights have been issued and changes and inputs can still be given. If an international operator is required then they can also be engaged at an early stage.
Foreign investors looking to fund hotel developments are best advised to avoid greenfield projects unless licenses and compensation has been completed, and land use right certificates have been issued.
Kai Marcus Schröter - CEO, Hospitality Tourism Management
Based on exceptional and prolonged growth in international arrivals and domestic tourists as well as improvements in access, infrastructure and visa regulations, Vietnam has experienced exceptional development of the hospitality sector.
Primary tourism hubs continue to attract the most interest, but we also see a recent push for midscale hotel and upscale resort developments in secondary destinations. In this regard, investors are keen to tap into this potential.
My company Hospitality Tourism Management (HTM) is currently working with a large Japanese investor wishing to establish and develop an international midscale hotel chain with multiple properties in Vietnam, possibly also Laos and Cambodia.
Domestic partners should understand the difference between investors and hotel management companies. Investors do not necessarily provide management, whilst operators rarely acquire property.
Also, to attract foreign investors, local parties need to be transparent and provide the proper documentation upfront. Foreign investors are very diligent, they do detailed research and fact finding before contemplating to inspect sites, commence discussions or enter partnerships.
Few domestic partners are sufficiently prepared. HTM has been instrumental for a range of local companies in preparing project briefs and feasibility studies, matchmaking and facilitating partnership agreements with foreign investors.
Michael Piro, COO, Indochina Capital
Developers from abroad prefer to acquire successful operating assets rather than create a property from scratch, building the opportunity for M&A in the hospitality segment.
Local developers are primarily contributing to the new supply of rooms between now and the end of 2021 in Hanoi, Danang, and Ho Chi Minh City, most of those being upscale and midscale projects.
We are identifying a significant opportunity in the branded hotel segment as only 10-15 per cent of three-five star hotels are branded hotels, while they perform 20-30 per cent better in both occupancy and average daily rates than their non-branded counterparts. We recommend local developers to take the extra time, money, and effort to engage a consultant to help them through the operator selection process to appoint a hotel operator whose vision and company culture aligns with their own.
Buyers from abroad also want their property to be completely clean in terms of licensing and approvals.
We have seen many deals fail because of mismatches between construction permits and the actual buildings constructed.
I suggest to streamline the process of obtaining the correct licences and approvals for M&A transactions in the coming time. VIR
Bich Ngoc

Quality of assets, rental growth, deal size, and land tenure are decisive for investment choices.

The clean land fund in central areas is becoming depleted, which has prompted investors to eye land plots in neighboring provinces.