Hidden in the firmament of clouds, Ta Xua tea forest in recent years has helped H'mong people escape poverty.
The fanciful land is situated at an altitude of 1,500-3,000 meters and covered in 140,000 hectares of ancient Snow Shan tea trees. Thanks to the essence of heaven, the cool year-round climate and being clothed in sunlight and clouds, tea trees produce a signature flavor, becoming the indigenous' precious product. More importantly, cooperation with businesses has contributed to the Hmong's success and stable output of their harvests.
Young millionaire Mua A Kenh (Ta Xua village, Bac Yen) currently owns three hectares of Snow Shan tea plant, and two hectares allocated by the State for protection and exploitation.
Back in 2018, he transformed 1 hectare of land for low-yield short-term food crops into one for tea cultivation. He revealed that the product has sold at high prices. Last year, hid profit was around 300 million VND from tea sales.
Mr. Kenh also shared that Ta Xua tea is sold for its natural, subtle and pleasant acrid savor, long-lasting sweetness, and aftertaste that lingers on the tip of your tongue.
"Dried tea sale was not very profitable. Representatives from enterprises after observing the tea processing being manually done. Lest it did not meet food safety requirements, they decided to offer us a linking production and guarantee higher-yielding crops. We the poor immediately accepted," Mua A Lu (Mong Vang village, Ta Xua commune), recalled.

A Lu's life before 2017 was challenging since tea was only priced at 20,000 VND/kg by traders. However, since joining production, the selling price has been stable at 50,000-60,000 VND/kg of fresh tea buds, which is 2-3 times higher than the previous selling price.
With 60 old tea roots, each year, minus additional expenses, his family earns tens of millions, creating the main source of income.
Revitalization of old Shan tea
Five years ago, Ms. Pham Thi Viet Ha's tea company was trusted by the leaders of Bac Yen district. She began participating in the tea production association with H'mong people in Ta Xua.
They are in the process of planning the cultivation areas and underwriting raw products collected by villagers from their crops for the project "Revitalizing and developing Ta Xua Snow Shan tea zone".
According to Ms. Ha, the enterprise has standardized the old traditional tea fermentation method by the Hmong into processing of fermented tea instead. Green tea after picking will be completely fermented before drying. Black tea is fermented using industrial methods, and will be 100% fermented after only two hours.
Bach Tra May and Hoang Tra May go through a slow fermentation process allowing the internal substances to magically change, creating a special taste, aroma and sweetness. All these processes will take a minimum of six months.
Mineral content in the tea such as amino acids and vitamins becomes thicker and richer over time. After customers purchase the tea, it continues to ferment, lasting for decades.
"This solid piece was pressed from 8kg of dry tea, equivalent to 40kg of fresh tea, 100 years later it would still last. It only gets better with time. You could literally use it for the rest of your life."
Tea pressing in the past was only done in China (Puer tea) due to its complexity. But it has become viable today in Vietnam.
Ta Xua has witnessed a massive transformation since the cooperation among local authorities, farmers and enterprises, forming a strong bond throughout the past 5 years.
According to information from Ta Xua Tea Cooperative, there are 300 out of the total 500 households here planting and exploiting tea, with about 178 hectares of Snow Shan tea in a closed production chain.
The freshly harvested tea buds will be put into a tea processing line with modern technical processes applied in combination with the locals' mastery to create high quality finished products. The unbranded Shan tea has become a national 4-star item.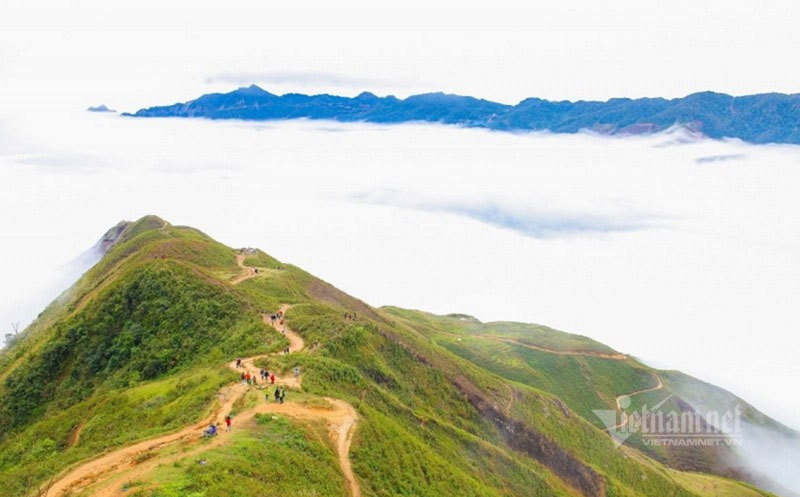 Ta Xua is dubbed the paradise of cloud.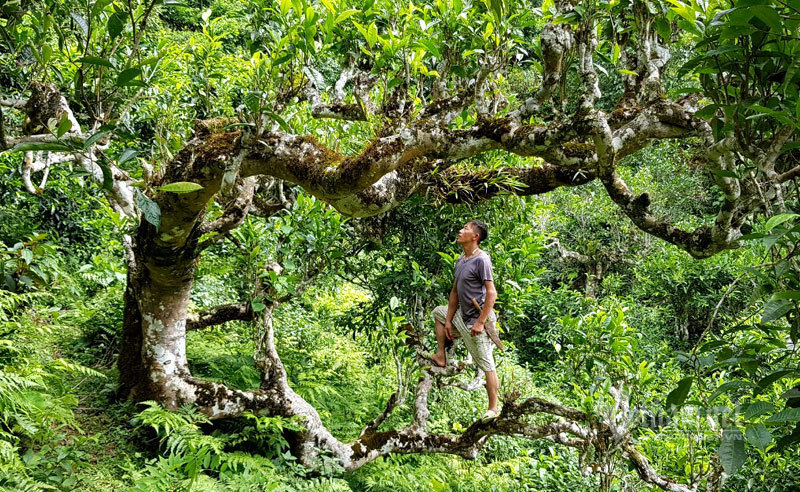 Hidden in the "paradise of cloud", is H'mong people's tea forest.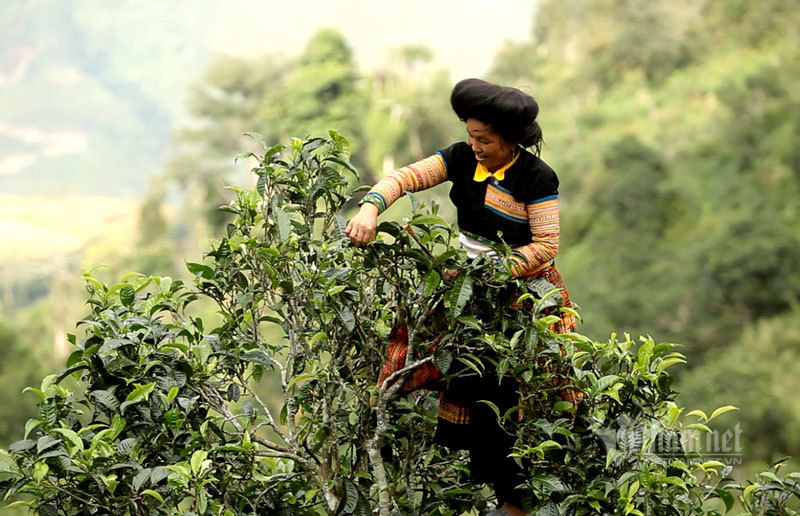 Tea buds were priced too low before.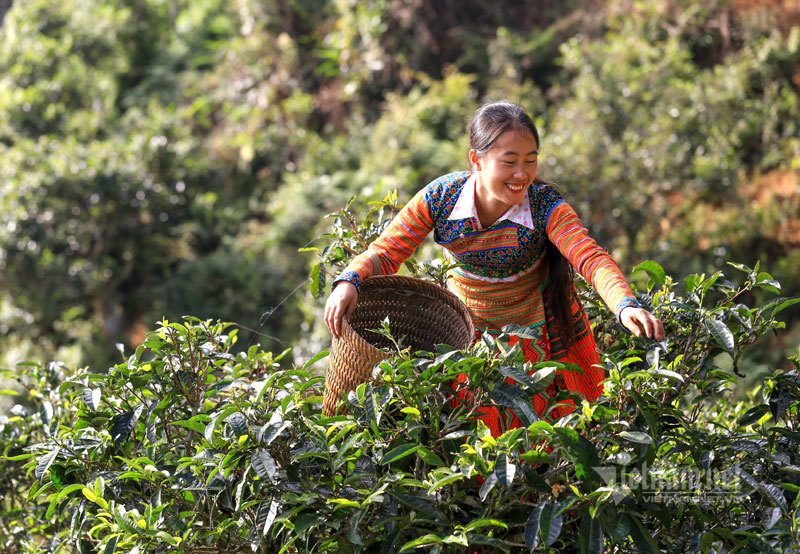 Engaging in cooperation has reshaped the fate of Ta Xua Shan tea.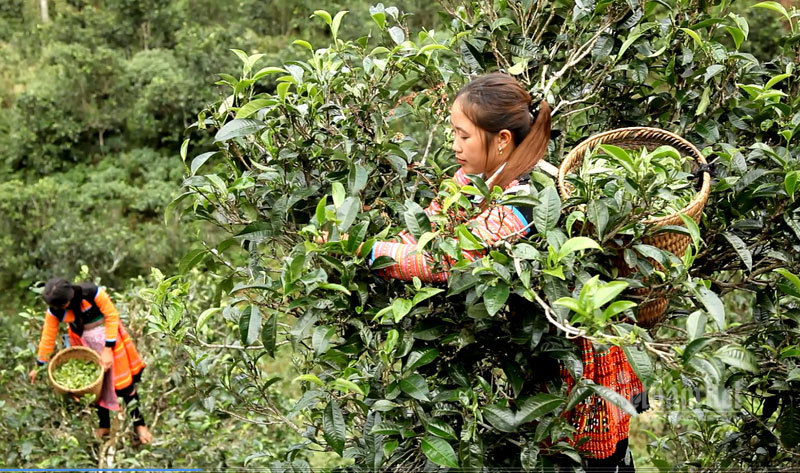 Most Ta Xua households that plant tea participate in an association with tea processing enterprises.
After harvesting, the tea is sold to an associated enterprise.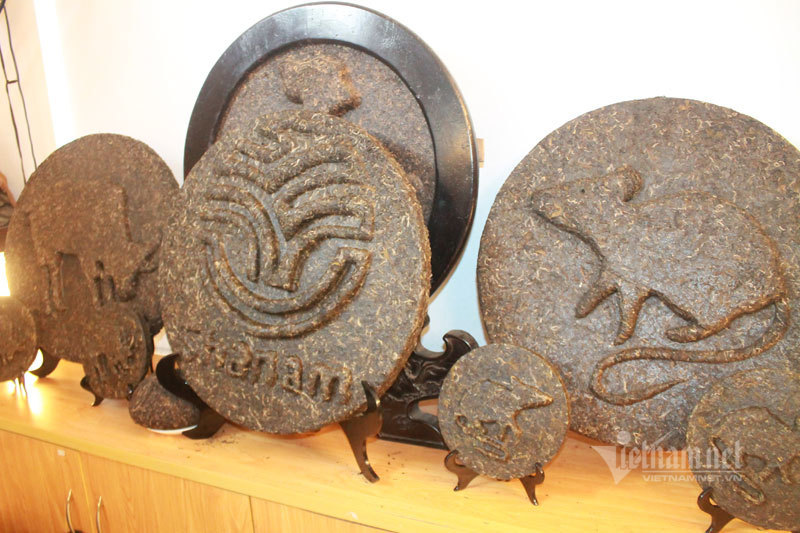 Ta Xua tea can be pressed into solid pieces for storing up to hundreds of years.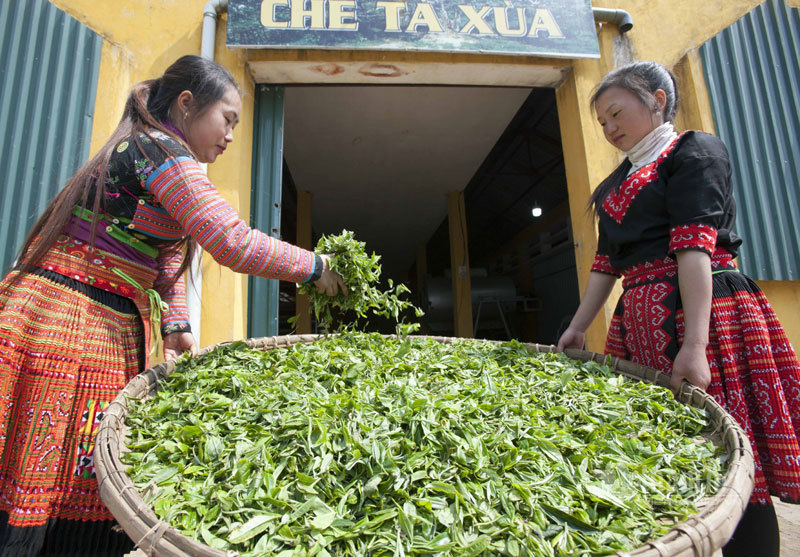 The more ancient tea trees one owns, the richer one can get.

Chu Khoi

Drinking tea has long been a daily enjoyment of Hanoians regardless of social status or character.