After 15 years of research, he now owns dozens of valuable vintage clocks that fill his cozy house.
Starting his journey in 2006, Mr. Ton That Quynh Phu (66 years old, Nguyen Chi Dieu Street, Hue City) now owns a huge collection of valuable antique clocks collected from far and wide. Most of them have their origin in Germany, Italy, Russia, Switzerland, and a vast majority from France... from renowned brands, including Odo, Girod, Vedette, Kienzie, Comtoise clock cabinet and others.
The number of these timepieces was up to 100 pieces at peak, and around 50-60 ones have been sold while the rest remains stored in Phu's house. They cost 10-30 million VND each.
Phu cleans and greases the clocks daily trying to learn the structure, which alongside more research helps him overhaul them like a professional.
 "After 1975, many valuable items remain scattered to the four winds. I got thrilled to bits every time I finally bought the antique items I longed for, pushing myself to work hard to restore them to the original state," said Phu.
Despite the passage of time, the memory from the first item that he bought stays sharp in his mind. It was an Odo wall clock purchased from a plastic bottle dealer. With massive measure of dedication, Phu had transformed a broken, disintegrated clock into one that can normally function.
About 10 years ago, Phu was introduced to Bao Vinh ancient town (Hue city) by an acquaintance to buy a wooden wall clock. The seller lived in a 2-floor house with a rather narrow staircase. Phu cherished the clock so much that he wanted to climb up the place and bring it down.
Holding it in one hand whilst lifting the curtain with the other, he leaned against the railing stepping down the stairs with relish, which was an indelible moment for Phu.
Phu's dearest item is a wooden Baumann 1670 Buco timepiece with a pendulum and long strings. The serrated parts to other smallest details are all made of wood is what makes it special.
In Phu's view, each of these ancient clocks is reminiscent of old memories.
There came a time when Phu received a clock sent via mail, but the glass and components upon arrival were all broken. He had to bear the full cost of rehabilitation. It all left him profoundly sorry as it was it was a highly valuable piece.
"I for some time was so in want of money that I had to sell some of them, and you know, there is no going back, which for an antique enthusiast like me would be such a torment to endure."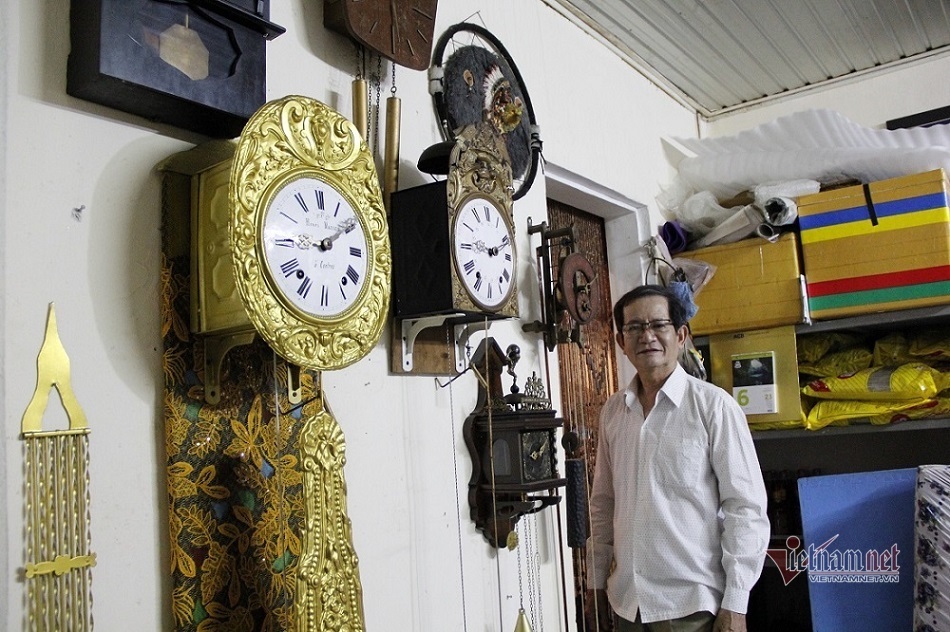 Phu beside his dearest clock.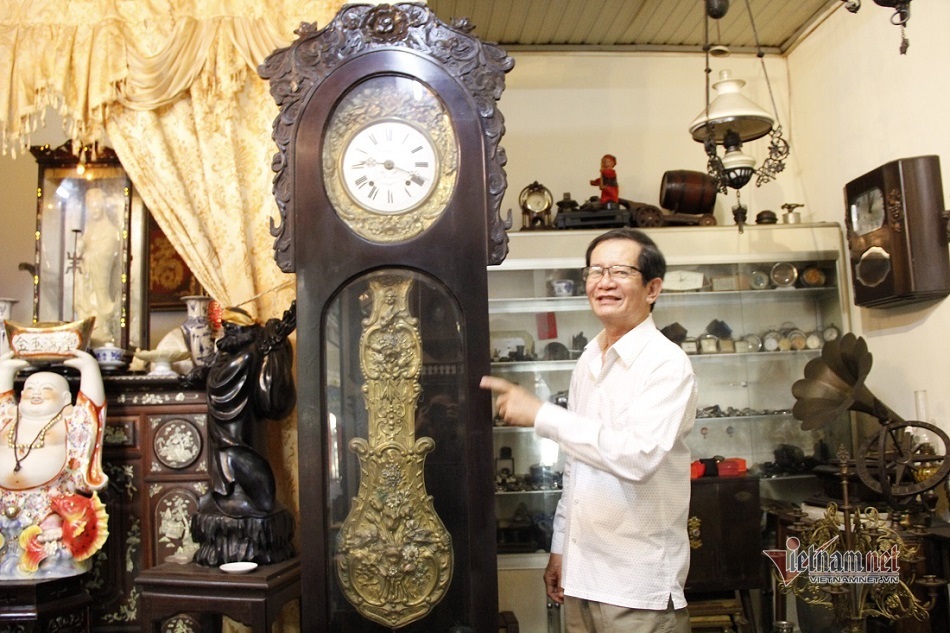 His vintage clocks are meticulously designed, exuding great splendour.
Huong Lai

As many as 2,500 military items and garments which originate from around the globe have gone on display at a private history museum located in Vung Tau City, with the collection being owned by 75-year-old Robert Taylor from the UK.

At the showroom of the 'Northern Agarwood King', one can see sections of agarwood worth up to $1 million that cannot be found anywhere else in Vietnam.