The departures of the 24-hour convenience store chain Shop & Go, the e-commerce site Robins.vn and now the supermarket chain Auchan mirror the fierce competition in Vietnam's retail market.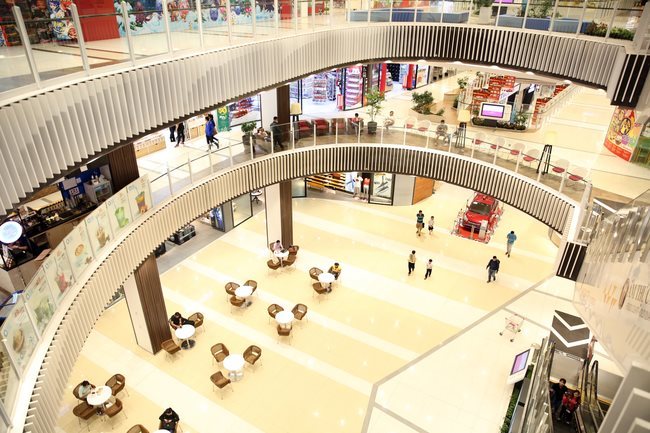 According to experts, consumers go to shopping centers attracted by the "one-stop shopping" model (all services provided at a single destination). This model meets all kinds of needs with all facilities for shopping, dining, entertainment, movie watching, health fitness, studying, etc.
Those players who are financially weak or unclear about consumers' fast changing shopping habits will leave sooner or later. 
Retailers such as Aeon, Central Group, E-mart and convenience store chains like MiniStop, Family Mart, 7-Eleven, GS25 have expanded their networks. In 2016, the retail sales in Vietnam totaled some US$118 billion, an increase of 10.2% from the previous year.
In 2017, this figure reached a milestone of US$130 billion, up 10.9% year-on-year. In 2018, the total revenue of this market almost reached US$150 billion, a 12.4% rise from 2017.
And in the first four months of this year, Vietnam's retail sales are estimated at more than VND1.2 million billion, up 13.2% over the same period in 2018, which is a record high growth rate, according to the General Statistics Office.
The retail market is still considered to have great potential. Therefore, the shutdown or withdrawal of some foreign retailers from the local market is ascribed to inappropriate business models, limited financial capability, or the hesitation in increasing their investment as the competition in this market is increasingly intense.
Supermarket model struggling
Traditional supermarkets, or standalone supermarkets, have grown very well in big cities and some provinces. Nonetheless, for three years now, this model has proved to be inappropriate.
For instance, Thailand's TCC Group enters the Vietnamese market without bringing along a supermarket model like Co.opmart or Auchan, but focuses instead only on developing the wholesale business similar to that of Metro Cash & Carry (now MM Mega Market).
A senior source from MM Mega Market Vietnam explains that, like Thailand many years ago, the "standalone supermarket model" now has no room for growth in Vietnam when the competition in the retail market has become evermore fierce and consumer habits are constantly changing.
According to experts, consumers go to shopping centers attracted by the "one-stop shopping" model (all services provided at a single destination). This model meets all kinds of needs with all facilities for shopping, dining, entertainment, movie watching, health fitness, studying, etc. A
t the same time, it helps stimulate purchasing power and expand clientele. In fact, retailers with a business model similar to Auchan's have all chosen to be part of the "one-stop shopping" model at shopping malls, rather than standing on their own.
Aware of this trend, six months after their "acquisition" of the supermarket chain Big C in 2016, Central Group (Thailand) immediately unveiled its plan to upgrade some Big C outlets to modern and multi-service shopping centers.
Likewise, Saigon Co.op, owner of the supermarket chain Co.opmart, is gradually developing their Sense City shopping malls while upgrading some Co.opmart supermarkets to this model.
The long run for convenience stores
The fact that the 24-hour convenience store chain Shop & Go has staged exit from the Vietnamese market after more than 10 years of development may prompt some to think this market segment is now in trouble. However, industry experts and market researchers have argued that the convenience store model is still growing healthily and their room for growth remains vast.
Businesskorea quotes GS Retail, owner of the Korean convenience store chain GS25, as saying that they have chosen Vietnam because of the potential of her economy and consumers aged 35 or under making up 57% of the population.
Before the arrival of GS25, many other convenience store chains like Circle K, B's mart, Family Mart and MiniStop had made their presence felt in Vietnam. Now, each runs hundreds of outlets. After the inauguration in HCMC in 2017, 7-Eleven is now expanding.
Then, how come Shop & Go, an early comer who was able to develop to a certain extent their business chain, had to bid farewell? Analysts believe that if Shop & Go, a pioneer of this business model, had known how to bring their advantages into play and adapted to the changes of consumers, they would have succeeded.
All that Shop & Go had done was in fact facilitating the job of those that came later. Over the past five years, since the convenience store model has been accepted by a large number of consumers, many new chains have entered the market, implementing their strategies for quickly developing their outlets. These moves soon put Shop & Go under great pressure.
The new convenience store chains are also able to meet consumer needs by providing free Wi-Fi and space for shoppers to dine on the spot, selling both lunch and dinner, and making a difference with their own food and drinks.
Notably, to cut prices, convenience store operators must ensure that the number of outlets is large enough, at least 200 outlets according to experts, so as to reach the break-even point and start making a profit.
For instance, MiniStop says they must set up at least 300 stores to ensure a stable profit margin. It takes them at least from five to six years to reach the payback period. Meanwhile, all Shop & Go stores were small, which made it difficult to expand the space to provide on-site services.
At the time the withdrawal was announced, the Shop & Go network included only 87 outlets.
When it comes to convenience stores, the more outlets you open, the greater the losses you incur, says a manager of a retail business in HCMC.
Even so, this does not discourage insiders from fighting for a prime site and expanding their networks because they believe this market segment will develop and gradually replace traditional grocery stores.
Those who manage to survive will enjoy good fruits. Otherwise, they will have to give way to superior rivals.
E-commerce: a capital-intensive competition
E-commerce currently accounts for only 3% of the retail sales at home, a relatively low rate compared to other countries in the region—such as China (more than 20%) and Indonesia (5-6%). This suggests that the potential of e-commerce in Vietnam remains enormous, as the number of Internet users is big and consumers' awareness of e-commerce becomes greater.
However, efforts to expand networks, diversify products and provide customers with numerous promotions, discounts and supports, e-commerce firms are turning this market segment into a place where investors lavish their money on business expansion, analysts remark.
As of 2017, Tiki had reported a total loss of VND282 billion, Shopee over VND600 billion, and Lazada more than VND1 trillion. All are among Vietnam's biggest names in the e-commerce business.
This explains why Central Group's Robins.vn has joined the list of shutdown e-commerce sites, following in the footsteps of Vuivui.com, Food Panda, beyeu.com, lamdieu.com, and foreva.com, etc.
However, given a growth rate expected to be 25% per year and revenue projected to reach US$10 billion by 2020, it is not hard to understand why investors keep plunging into Vietnam's e-commerce market.
Since 2018, Alibaba has poured an extra US$2 billion into Lazada, taking their total investment to US$4 billion. Meanwhile, Tiki has received US$50 million from JD with a plan to continue their investment in subsequent rounds of funding.
Similarly, Shopee has obtained some US$50 million from the parent company, Singapore's SEA Group, in a move to put up their charter capital in the middle of last year, while Japan's SBI Holdings and some other companies have spent US$51 million in Sendo, getting ready for a long battle in the local market.
The e-commerce fight is not yet over, and the ongoing race characterized by capital injection and generous discounts will benefit consumers in the immediate future. SGT
Quoc Hung

While seeking new growth, many big companies, from The Gioi Di Dong (phone distributor) and Petrolimex (petroleum distributor) to Son Kim Retail are targeting the FMCG (fast-moving consumer goods) sector.

As consumer demand for convenience soars across Southeast Asia, convenience retail channels are experiencing record growth rates and higher rates than any other retail channel, according to a new study by Nielsen.  

For a long time, Vietnam has been considered as a potential retail market thanks to crowded population and strong purchasing power but not every retailer is able to succeed in doing business here.