The bailout in 2008-2009 pushed the national economy to a high inflation rate in following years, once climbing to 18 percent.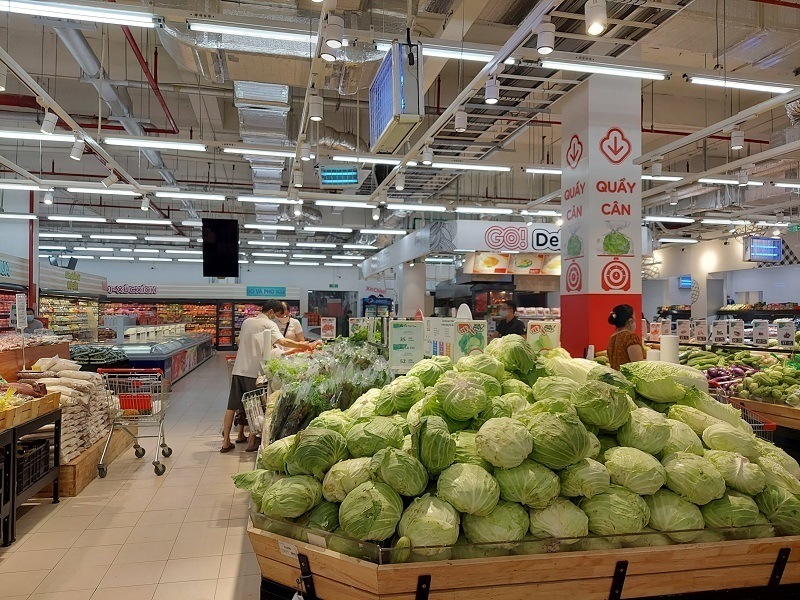 After falling sharply in 2020, the petrol price has risen to VND25,000 per liter (RON 95), a seven-year high. In theory, petroleum price fluctuations will affect the CPI. However, the inflation rate in 2021 is expected to be below 4 percent.
The predicted low inflation rate may cause people to think there is no need to worry about consumer price increases. However, Tran Toan Thang from NCIF (National Centre for Socio-Economic Information and Forecast) said Vietnam needs to be alert about inflation.
He pointed out that the low consumer price index is the result of low demand. The total goods and service retail turnover, when tens of cities and provinces imposed lockdowns, dropped dramatically. The low purchasing power helped keep the inflation at a low rate.
A director of a large petroleum distribution company told VietNamNet that petroleum sales in lockdown months were 70 percent lower than usual, and petroleum products were sold mostly to pandemic-fighting forces.
This explains why the shocking petroleum price increases have not been reflected in the consumer price index, although businesses and people have all felt the 'heat' of the increases.
In order to recover the economy, the Government is considering increasing money supply, reducing interest rates and stimulating demand.
State Bank of Vietnam (SBV) Governor Nguyen Thi Hong said that since early 2020, when the pandemic broke out, SBV has cut the prime interest rate three times by 1.5-2 percent in total, sharp cuts if compared with other regional countries.
Hong said that the target of keeping the inflation rate at below 4 percent this year is attainable (it was 1.81 percent at the end of October). However, in 2022, pressure on inflation will increase.
Warnings for 2022
Economies globally are recovering thanks to widespread vaccination coverage, which has led to increases in goods prices.

The prices of many products have begun increasing. Petroleum prices, for example, have increased by 55 percent compared with late 2020. In developed countries, the inflation rates have climbed. The US, for example, witnessed a 5.3 percent inflation rate in September.
The prices of many products have begun increasing. Petroleum prices, for example, have increased by 55 percent compared with late 2020. In developed countries, the inflation rates have climbed. The US, for example, witnessed a 5.3 percent inflation rate in September.
Meanwhile, Vietnam's economy is open to the world economy with total import and export turnover of over 200 percent of GDP. Therefore, the risk for imported inflation is high.
Petroleum prices make up one percentage point of Vietnam's inflation, but the effects on food and foodstuff prices are not high.
The prices of some major metals will also be influential as they are input materials for many industries. Though they just make up 0.2 percentage point of Vietnam's inflation, they are worthy of consideration.
According to Thang, controlling inflation is an extremely important task for Vietnam at this moment. The problem is expected to last through 2022 before becoming stable in 2023.
"If we cannot fully anticipate the inflation possibility, we will face high inflation in the second and third quarters of 2022," he said, adding that high inflation would be a concern in 2022.
Thang suggested that if the Government reduced taxes on petrol, this would help to ease petrol prices, thus easing pressure on inflation.
Warning that the bad debts of credit institutions are on the rise, Hong of SBV said commercial banks have been using their own financial resources to reduce interest rates to support businesses. And if bad debts increase, they will have to settle the problem with their own resources.
"If the financial situation of credit institutions gets worse, this will affect the payment capability of the entire banking system," she warned, adding that Vietnam should learn a lesson from the interest rate subsidy packages in 2008, which led to high inflation rates in following years.
Pham The Anh from National Economics University (NEU) warned that if interest rates drop too sharply, banks would find it difficult to mobilize capital.
He said that pressure on inflation is heavy. The newly released statistics still do not reflect the pressure. However, the prices of many goods are escalating. Some goods have seen prices double and triple within one year. The scenario of high inflation which was seen in 2009-2011 may reoccur.
"The surge in money supply could lead to 'asset bubbles' as the asset market always reacts to any happenings. After that, high inflation and high consumer price index (CPI) would come. If so, Vietnam would have to raise interest rates to control inflation. And if this is done, businesses will be seriously affected, while bad debts would soar, which would weaken the financial system," Anh warned.
Anh, while agreeing that it's necessary to apply policies to increase money supply to support businesses and people, stressed that the size of the support package should be reasonable, or it will cause serious consequences. 
Tran Thuy
Economic expert Pham Chi Lan said that financial solutions to support pandemic-affected businesses this year have not yet learned from the irrationalities of 2020. 

All four ministers of economy-related fields were asked to answer inquiries at the last National Assembly session, a rare occurrence in Vietnam.