A close friend recently showed me a text message of his friend who has been put under quarantine. "I have lost everything. I don't have the face to see my wife and kids, co-workers and friends anymore," he wrote.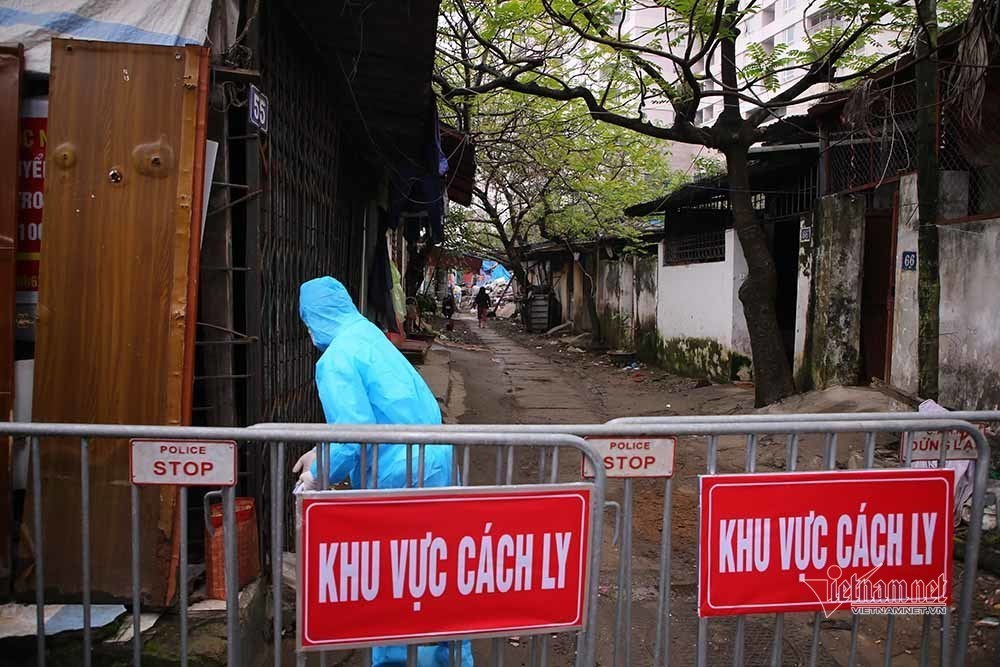 With his history of meetings and destinations made public on mass media, this F0 case was the subject of wild curses on social networks and baseless sneers.
His friend was one of the first F0 cases in Vietnam, and all of the information about his contacts, both public and private, including accidental meetings, was made public via press release.
He became the victim of bad rumors and fabricated stories. There was a rumor that he was a sugar daddy who fed a sugar baby. That information came from meetings of the man with other individuals.
"You see, it is denunciation. It was not a cure, which is what he needed," my friend said, sighing.
Right to privacy
Tracing involves finding the locations, moments and individuals with whom F0 cases had direct contact, and the close contacts of the latter.

Tracing involves finding the locations, moments and individuals with whom F0 cases had direct contact, and the close contacts of the latter.
The method is very effective as it helps locate the zone of the areas where F0 have been, find individuals who could be F1 ((those in close contact with COVID-19 patients), and warn of risks. But on the other hand, this can seriously hurt patients and their families.
Some people who disagree with the method have found it difficult to express their disagreement in newspapers or social networks, where people criticised patients and called them pathogen spreaders.
Privacy rule
But they now can sigh with relief as the Ministry of Health has released a document requesting local authorities and agencies not to publicize Covid-19 patients' identity, history of meetings, and travel.
The decision was made after the Ministry of Information and Communications (MIC) warned that the publishing of their identities and their history of travel and meetings had caused privacy infringement, adversely affecting their reputation, lives and family members.
When making public the history of F0s' contacts and travel, officers are trying to warn about these locations. But Vietnam has had a lot of experience after 1.5 years of fighting Covid-19, and this benefit is not enough, particularly compared with the psychological impact on F0s and their families when their private information is exposed to the public.
A description about the feelings of an F0 in a newspaper had a strong impression on me. The newspaper wrote that the patient just stayed in bed and cried. She was so shocked that she could not eat and sleep. I believe that the shock was caused by pressure from society rather than her physical situation and disease, because there was no information about her disease status.
Luckily, the F0 case, like the majority of other cases, recovered and was discharged from hospital some days later.
Living in a pandemic
Over the last year, I have sometimes tried to interview patients who had recovered from the disease to find out how they had experienced their difficult period. But they all refused.
One day, after I contacted her through a friend, a woman from Hanoi agreed. But she changed her decision at the last minute.
The woman experienced tough days when she was confirmed an F0 and all information about her contacts was made public. Her parents and relatives got angry with her instead of being sympathetic.
"She has become less communicative and still feels pain," the friend told me.
The Ministry of Infomration and Communications has asked to only publicize the locations that F0s have been to, and warn about the risks, and not publicize the identities of the people. This is also the approach of many other countries.
A proposal on allowing F1s to stay under quarantine at home has also been made.
It is time for every individual to be aware of the responsibility and duty in the fight against the pandemic and the sense of protecting themselves , rather than rely fully on the healthcare sector.
Vietnamese are still struggling against Covid-19 and the path ahead is long and full of risks until a large-scale vaccination is launched. Denouncing other people and exposing them to shame must not be the way we live and survive amid a pandemic. 
Tu Giang

Building urban infrastructure towards green growth is a necessary goal in the urbanization process, in order to adapt to climate change.

President Nguyen Xuan Phuc on Sunday sent a letter to US President Joe Biden, asking for COVID-19 vaccine support for Vietnam as the country is facing a devastating fourth wave of infections.