"Facebook has recently been covered with fake news and bad news, which has spread negative energy," said Anh Tuyet, a famous singer.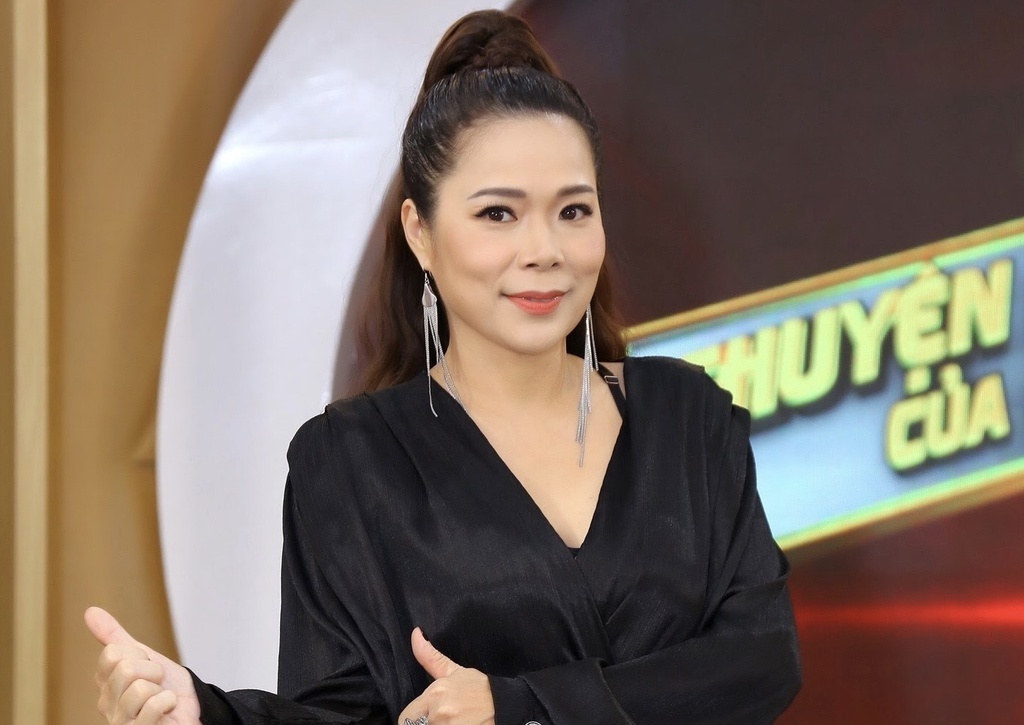 My Le, a famous singer
VietNamNet is publishing a series of articles on 'cleaning up cyberspace' with a wish to reflect about the 'pollution' on cyberspace, find the causes, and suggest solutions to deal with the problem. Also, we hope that everyone will join forces to clean up cyberspace so that we can have a clean environment for everyone.
Many livestreams which, in fact, are public denouncements, have been organized recently. The wave of making denouncements culminated when Hoai Linh, a famous comedian, was criticized for not disbursing VND14 billion worth of charity money for six months. Many other artists have also been named in livestreams that attract tens of thousand of viewers a day.
It's unclear what benefits the livestreams bring to the community, but the harm has been clearly visible.
The victims
For Trinh Kim Chi, a meritorious artist, the most hurtful thing was that the cyber violence came when she was having so many family problems: her husband's father had passed away, and her mother and her husband's mother were seriously ill.
There was a rumor that Chi and Thuong Tin, once a famous actor, 'fabricated' Tin's stroke so as to raise charity funds and appropriate the money.
"I was in a bad mood at that moment and the rumour made me feel even more tired. I suffered from serious insomnia and I did not want to do anything," Chi recalled.
"My family members were worried about me. They feared that I may collapse. Tin and his family members were also affected by this calumny. I was sad and hurt," she told VietNamNet.
Chi said she has always been transparent about charity activities. She draws up plans in details and updates information about every activity on personal page. Sometimes, she invites reporters to come with her to hand out donations. However, despite the efforts, she was still belittled.
Anh Tuyet said she is a 'neutral' network user, and doesn't get involved in scandals, but she still has been embroiled in negative effects. She thinks social media has become chaotic, with curses, insults and negative information seen on many channels.
Several days ago, when Tuyet read a former co-worker's criticism of Hoai Linh, she wrote a comment that she did not think Hoai Linh is a bad person.
She could not imagine that her comment would face such a strong response. Many people scolded her. One person even called Tuyet and threatened to expose Tuyet's information to the public and attack her Facebook.

Some people like to provide false information on the internet. The problem is that people like to listen to shocking news, not true information. Social networks have created individuals specializing in spreading sensational news to become famous and make big money.
She went on to say that people tend to "say the same about everybody". When they discover a few artists doing something wrong, they tend to think that all artists will do the same thing.
The artist said a friend of hers some days ago discussed with her the idea of organizing a concert to raise money for the Covid-19 vaccine fund, but she refused, though she knows that charity concerts are more successful with the participation of artists.
"I don't have the spirit to do anything at this moment. We have been so seriously bullied. I feel hurt," she said.
Huge cyber waste
Tuyet said people are abusing social networks, using them as a tool to say whatever they want, and they don't care about possible consequences that their statements may cause to other people, to themselves and the following generations.
"They don't understand that their behavior is destroying morality, national customs and traditions. How can you educate your children if you live that way? Not to mention, if you curse at others, you will receive negative things from this yourself," she said.
Some people like to provide false information on the internet. The problem is that people like to listen to shocking news, not true information. Social networks have created individuals specializing in spreading sensational news to become famous and make big money. Meanwhile, many others become the victims of the 'follow the crowd' effect.
"Culture and morality are degrading terribly. People no longer know how to love and respect each other," she said.
"People feel free to say anything on social networks. They seem to be 'squatting' on the law. And we, Vietnamese people, are becoming outstanding with aggressiveness and lack of civility in the eyes of international friends. Where is our society going to?" Tuyet said.
My Le, also a famous singer, shared the same view, saying that a lot of problems have arisen, including degradation of morality and negative behavior in life and on the internet.
"The noisy showbiz scandals will come to an end. However, what bothers me the most is that our society is gradually losing its cultural values. Many people now like making accusations and insults, instead of keeping calm and being objective. What will happen if people cannot realize what is good for them and they run after bad trends?"
"It is undeniable that some artists were wrong. But these mistakes did not deserve such pitiful punishments. We live and work according to the law, and everyone is equal before the law. People's violations will be clarified by appropriate agencies. Don't give yourself the right to give a verdict about other people and think you are a hero," Le said.
According to the singer, cyberbullying exists because sanctions are still not strict enough and there are legal loopholes. She thinks that now is the time for appropriate agencies to take serious action to deter cyberbullies and prevent similar cases from occurring. 
My Loan - Tuan Chieu

Even shop owners, who sell goods to earn their living, have been found cursing at customers when livestreaming.

Many Internet users in Vietnam, especially young people, students and children are negatively affected by unhealthy information and images that are freely distributed in cyberspace.