Imposing tax on the leasing of apartments and business premises is not a new idea, but the method of taxation remains controversial.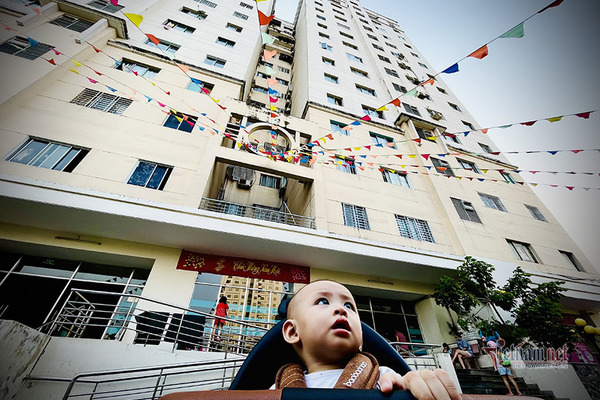 The HCM City Taxation Agency has released a report on tax management of leased apartments and business premises.
The taxation body has proposed a pilot program to tax the lessors of apartments and business premises at six apartment buildings in the city's District 11.
In addition to drawing up a list of lessors to give guidance to them about registration and tax declaration, it will encourage them to provide lease contracts to compare the real and the declared rental prices.

The Hanoi Taxation Agency has also instructed taxation sub-departments to strengthen control over households and individuals that lease apartments, retai premises and guesthouses.
The taxation agencies will join forces with local authorities to manage the residences of people, especially foreigners, to promptly discover and handle lessors who do not make declaration and pay taxes from leasing activities.
In fact, taxing apartment lessors has been discussed for many years, but finding the way to tax reasonably and fairly has been difficult. .
P.K.K.in Thu Duc City, who has an apartment for lease, said it has been very difficult to find lessees during Covid-19. K advertised an apartment with one bedroom for almost one month and could not find tenants.
Unable to find tenants, K decided to seek a broker. After signing the contract on leasing the apartment for one year, K had to pay the equivalent of a one-month rental to the broker.
"The pandemic has adversely affected people's income. The tenant could cancel the contract at any time," K said.
She said that if the state taxes apartment leasing, lessors will have to think of raising the rental price. Meanwhile, most tenants are facing serious difficulties now.
Reports all show that the property leasing market is very quiet now. Many shops and restaurants have closed their doors and their owners have had to give back retail premises to landlords. Rental prices have been decreasing.

Reports all show that the property leasing market is very quiet now. Many shops and restaurants have closed their doors and their owners have had to give back retail premises to landlords. Rental prices have been decreasing.
A report found that the price of apartment rentals in HCM City had dropped by 10-30 percent, while retail premises rentals fell even more sharply but the occupancy rate was only 30-40 percent.
Taxation roadmap needed to ensure fairness
Tran Nguyen Dan, a lecturer at HCM City Economics University, said that taxing apartment and business premise leasing is in line with the tax laws. But he stressed that taxation must be conducted at the same time throughout the country, not in certain localities, because the taxation must be fair.
Dan believes that taxation agencies should allow landlords to make e-declarations and e-payments while they will do the post check.
He said that the ongoing Covid-19 pandemic has caused many people to lose their jobs, so this will create a burden on people now.
Completing the legal framework on apartment leasing taxation and putting lessors under control is what is most important now.
It is necessary to collect information now to aid management and let lessors file their registrations.
The regulation on taxing property leasing was issued long ago, but taxation agencies have maintained loose management for a long time.
It is now necessary to tighten management, but the implementation needs to follow a roadmap and be implemented in all localities to ensure fairness.
"If these requirements all can be met, taxation will more easily achieve a consensus from the public," he said.
Lawyer Do Thanh Lam from Kien Viet Law Firm said it would be unfair to impose tax in only some localities.
The fight against tax collection losses needs to be done in a coordinated way, without causing adverse effects to small business households struggling to survive the pandemic.
Lam cited current laws as saying that the tax amount that landlords have to pay depends on annual total revenue. If the total revenue is less than VND100 million, they will not have to pay personal income tax (PIT) and VAT.
If they have revenue of VND100 million or more, they are subject to PIT and VAT. The tax rate then will be defined based on business fields. Property leasing bears the highest tax rate of 10 percent in total, including 5 percent of VAT and 5 percent of PIT. 
Phuong Anh Linh

Though land fever has eased, prices are still high. The apartments in projects in advantageous positions are being offered at sky-high prices of VND300-400 million per square meter.

Minister of Construction Nguyen Thanh Nghi said the ministry will change the policies related to the development of affordable housing by adopting a new mindset.