Nguyen Thien Ngan, 10th grader at Chu Van An High School, Thai Nguyen Province, has earned people's admiration for winning nearly 180 medals after nine years of competition.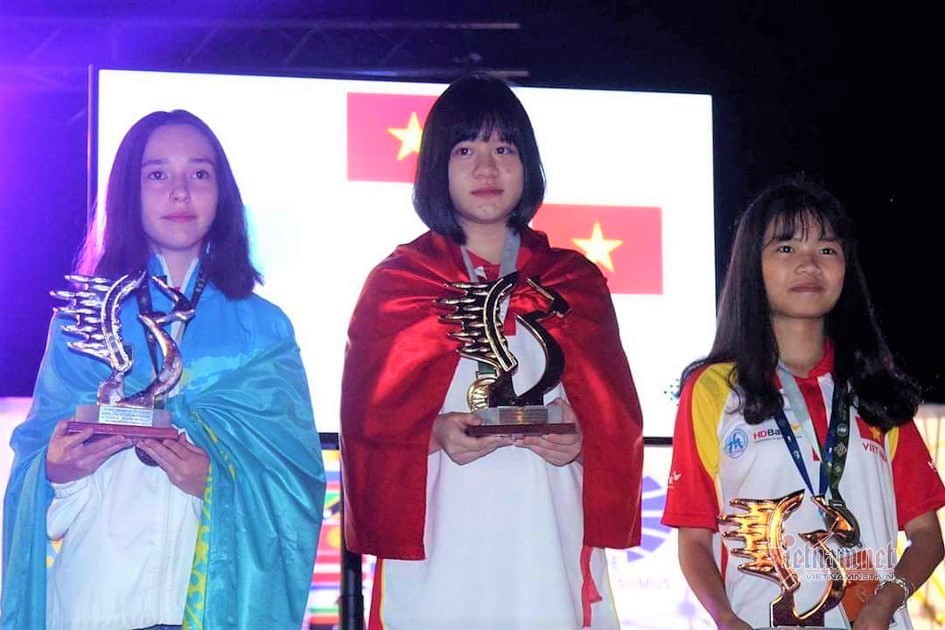 Ngan receives the U14 Women's World Cup at the 2019 World Youth Rapid and Blitz Chess Championship in Spain organized by the World Chess Federation (FIDE).
Ngan is the owner of the two gold medals for the rapid and blitz chess content of the 2019 World Youth Chess Championship organized by the World Chess Federation (FIDE).
At that time Ngan was a 9th grader. At this tournament, Ngan was evaluated by the Vietnam Chess Federation to have made an important contribution to the national flag team to win the first place in the delegation. This was the first time that a Vietnamese player had won the highest chess position in the world.
Mr. Nguyen Thanh Cong, Ngan's father said: "I never thought she could get such an achievement."
"At the end of the 5-year-old kindergarten year, the teacher asked whoever liked to play chess. At that time, Ngan did not know what chess was, but still raised her hand. After about one to two weeks, the teachers said she exceled at quickly remembering the pieces, the board and some basic moves. In the first grade, Ngan joined the school chess team. After the first semester, the teachers at Thai Nguyen Sports and Physical Training School for Gifted Students told the family to send her to chess classes".
At that time, Cong's family refused because the family was not financially stable.
"However, the teachers said that the girl is qualified and temporarily exempted the tuition fee for her," Mr. Cong said.
When she came to chess class, Ngan was the youngest. At that time, other classmates knew how to play and compete, and Ngan was too young. So Ngan kept watching and when the chess pieces fell, she picked them up for others. Somehow, it was through those days that she remembered and learned a lot of moves.
When she was just a first-grader, Ngan was on the team of excellent students to join Thai Nguyen's Phu Dong sports championship and unexpectedly won first prize in the age group 6-9.
In the second grade, Ngan continued to win the first prize in this age group at the chess award for students in Thai Nguyen province. At the National Phu Dong Championship 2016, Ngan won a silver medal and a bronze medal in the advanced group.
In the summer of the first grade, Ngan spent 20 days away from her parents to practice chess in preparation for the National Young Chess Championship. That year, Ngan did not win any prize and was ranked 30th. However, Ngan was even more motivated.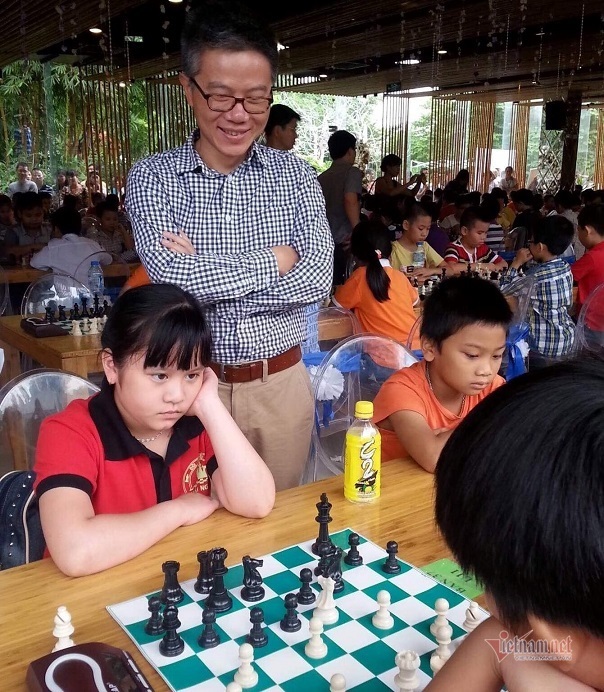 Professor Ngo Bao Chau watched the game of young player Nguyen Thien Ngan at the chess tournament organized by Talinpa Talents Nursery. At this tournament, she won the championship.
200km to the chess class
Ngan's family lives in the city of Thai Nguyen, nearly 100km from Hanoi. Since Ngan was in the first grade, Mr. Cong took his daughter to Hanoi to practice chess and compete at chess tournaments.
In the third grade, Ngan was instructed by her father how to ride a bus by herself from Thai Nguyen to Hanoi to practice chess.
"For six years, every weekend, she traveled nearly 200km alone. I asked some friends and relatives in Hanoi to pick up Ngan to the chess class. Later, parents of Ngan's classmates invited her to their home," Cong said.
Ngan tried her best to fulfil her study at school while still practicing chess in Hanoi at weekend. For 10 consecutive years, Ngan won the title of excellent student.
At the age of 11, Ngan was given the Southeast Asian grandmaster title after winning the U12 Southeast Asia Championship. At the age of 12, she won the World Bronze medal. At the age of 14, she was qualified and promoted to the FIDE master title.
Within 9 years of competition (2011-2019), she competed at about 60 major domestic and international prizes and won 179 medals of all kinds and many certificates of merit. Ngan's goal is to become an international grandmaster before the age of 20.
Mr. Cong said that through playing chess, Ngan has been trained in bravery, independence and discipline.
"She has a mindset, a specific plan for each day's tasks, like playing a game of chess. Chess also helps her to improve her independence because she is accustomed to solving problems herself. Only when something is so difficult, she asked for support. In addition, chess helps Ngan learn how to control her emotions," Cong said.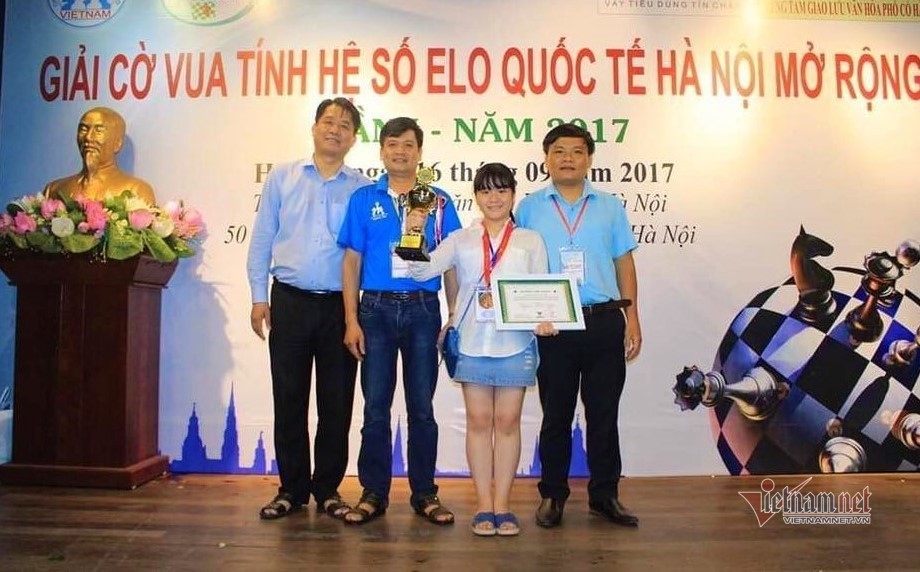 Thien Ngan with her father, grandmaster Bui Vinh, her mentor (right) and "Mr. Index" Do Hoang Son (the fan who silently rooted for her over the years, outside left).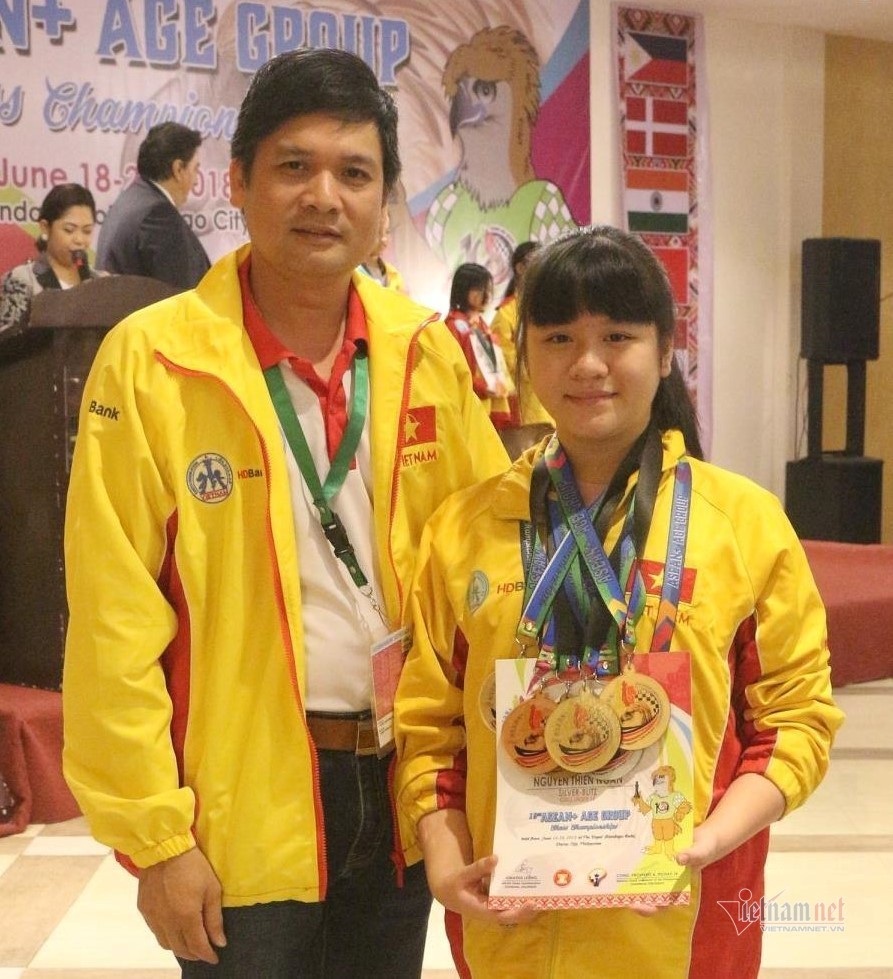 Mr. Nguyen Thanh Cong has been with his daughter Nguyen Thien Ngan for the past 10 years.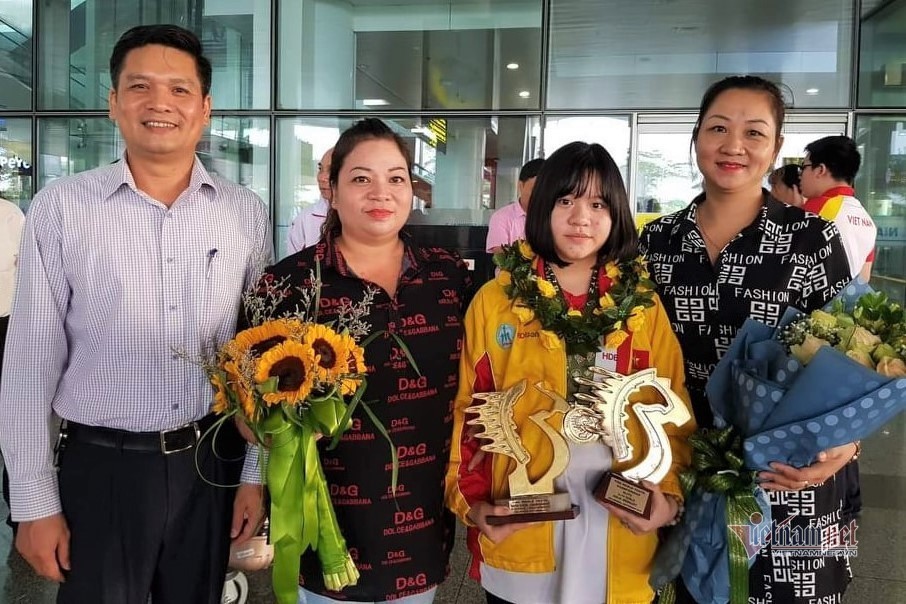 Family and relatives welcome and congratulate Thien Ngan at Hanoi's Noi Bai airport after winning two world gold medals.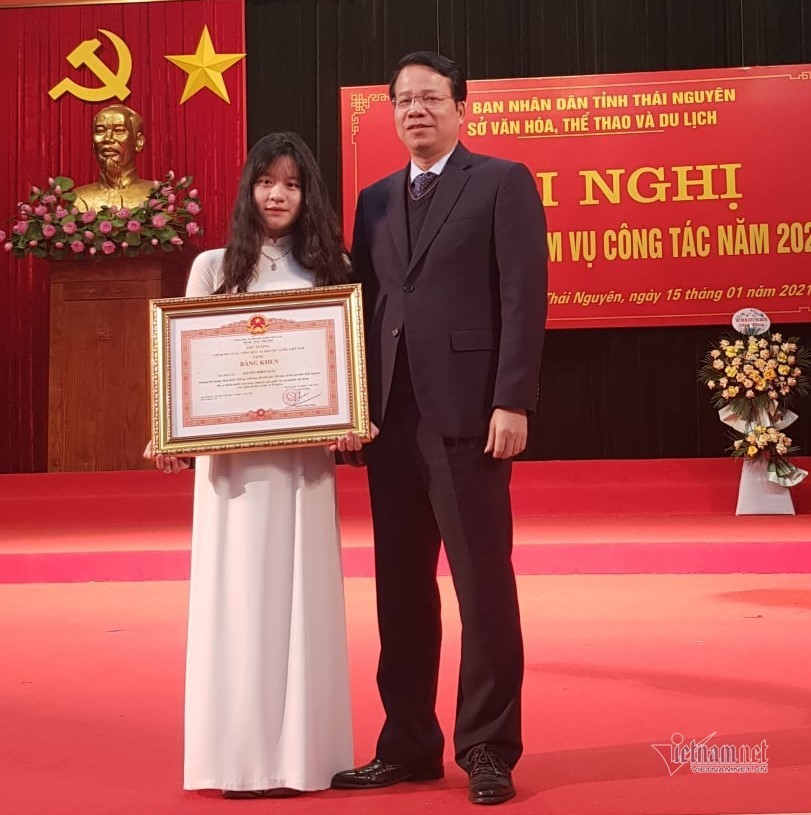 Thien Ngan receives the Certificate of Merit from the Prime Minister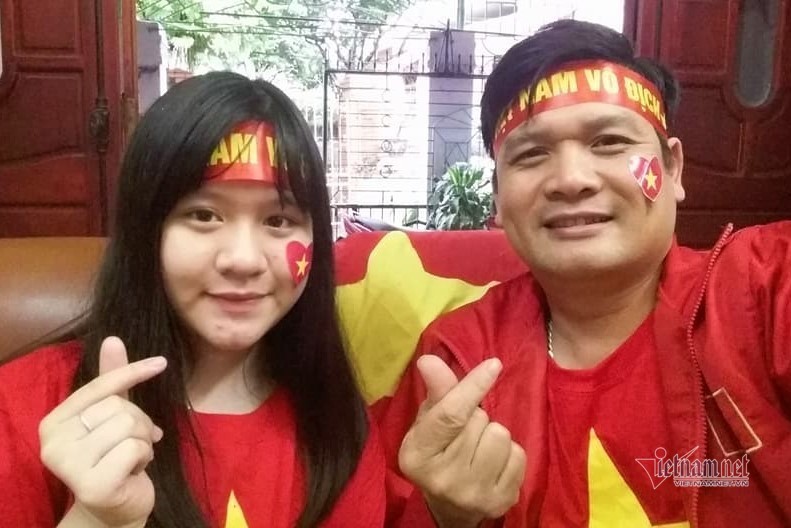 Chess player Thien Ngan and her father
Thanh Hung

Vietnamese player Nguyen Thien Ngan defeated No. 1 seed Van Foreest Machteld from the Netherlands to win the girls' U14 rapid chess event at the 2019 World Youth Rapid and Blitz Chess Championship in Spain.