There is still room for Vietnam to implement bailout packages and restore the economy, but there is not much time left.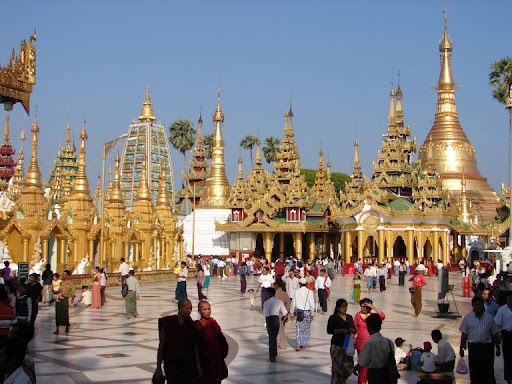 To stimulate the economy, the Thai government has implemented a co-payment program for consumers.
Up to 93.9% of Vietnamese enterprises have been affected by Covid-19. Particularly, 90.8% of them have had to reduce the number of employees, and 96.2% have encountered problems related to value chains. This information was released by Pham Tan Cong, Chairman of the Vietnam Chamber of Commerce and Industry (VCCI), at a recent talk with experts of the Asian Development Bank (ADB).
Jay Roop, ADB's chief economist in Thailand, said that Thailand's GDP in 2020 grew at negative 6.1%, making it the most affected economy in Southeast Asia. Like Vietnam, up to 98% of Thailand's businesses are small and medium enterprises who generate 40% of the country's GDP. Importantly, these vulnerable businesses have survived thanks to many measures of the Thai Government.
According to Jay Roop, Thailand's monetary policy-related solutions have brought support to businesses. Specifically, the Thai government provided a low-interest loan package worth US$8 billion for small businesses and joined the Central Bank of Thailand to screen businesses that are eligible to benefit from this program. Accordingly, small businesses have the opportunity to access loans of up to $1 million, with low interest rates of 5%/year for 5 years.
In addition, the Thai government also has implemented a co-payment program for consumers. When Thai people shop or travel, the Government will partially pay for them. This program will last for a long period to create demand in the economy.
In terms of fiscal policy, the Thai Government has reduced Value Added Tax (VAT) for many items and extended the deadline for submitting VAT declarations. The fiscal policy can support businesses in the short term, while monetary policy will help them recover in the medium term. In 2021, it is estimated that only 0.3% of small and medium enterprises in Thailand have gone bankrupt, and more than 99% of vulnerable enterprises still exist thanks to these measures by the Government.
Kelly Bird - ADB's country director in the Philippines - said that the country has also been heavily affected by the Covid-19 pandemic as it had to impose lockdown for a long time. However, after the lockdown was lifted, the economy gradually recovered. The unemployment rate during the lockdown reached 17% and it has dropped to 8% at present. The Philippines is also affected by the fact that workers left cities to return to their hometowns to avoid the epidemic. About 700,000 formal workers in private enterprises have joined the informal sector.
After reopening, the Philippine Government and businesses issued policies to attract workers back to work. The financial support program for local workers to return to the city attract Filipino workers from abroad to return back home, plus offer social security assistance. At the same time, the country has formed a network to link businesses in priority fields such as agriculture, construction, and tourism with information on job demand, recruitment and labor training.
Time is running out
There is still room for Vietnam to implement bailout packages and restore the economy, but there is not much time left.
James Villafuerte, ADB's chief economist, said that in the current situation monetary policies are better than fiscal policies. Because businesses revenue and profit have dropped or even are at zero, tax reduction or exemption does not bring much effect.
"Enterprises desperately need money and need support to maintain operations. Besides fiscal policies such as tax and fee exemption and reduction, the Vietnamese Government needs to have direct support packages for them, such as loan packages with low interest rates, along with social security packages for people," he said.
"The government also needs to cut taxes and increase public spending to stimulate the economy; and increase the budget deficit to have more spending. Southeast Asian countries now have enough room for debt, but borrowing makes sense in this situation. We borrow to implement the economic health intervention program, to invest, to strengthen the country's capacity to respond to future epidemic shocks... These are the things that are worth borrowing for," said ADB's James Villafuerte.
Faced with concerns implementing such support packages, there will be risks such as high inflation in the coming years, according to James Villafuerte. The State Bank needs to strictly control this with macro-regulatory tools. The State Bank should use leverage to increase labor productivity to achieve sustainable growth and keep inflation at an appropriate level.
Nguyen Minh Cuong, ADB's chief economist in Vietnam, said there is room for Vietnam to implement bailout packages and restore the economy, but there is not much time left. When countries enter the recovery cycle, it will be too late for Vietnam to start making policies. The pressure on inflation, with more than 90% of businesses facing difficulties and 1.8 million people underemployed, is affecting the formation of policies to support the economy. Vietnam should be quick in both policymaking and implementation or time will be lost, Cuong said.
Tran Thuy

Information on the interest rate support package to stimulate demand for the next two years has stirred mixed reactions from National Assembly deputies, which is similar to what happened to the US$1 billion stimulus package in 2009.  

Minister of Planning and Investment Nguyen Chi Dung has been assigned a difficult task – drafting a program on recovering and developing the economy in association with improving economic autonomy in 2022-2023.