Vaccine nationalism has become alarming, as politicians have criticized the previous US President Donald Trump for his "America First" doctrine.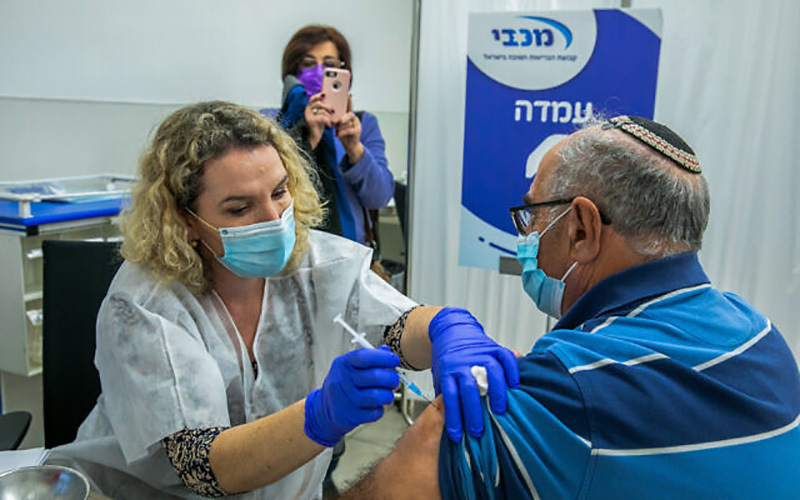 More than 55% of Israelis have received at least one dose of the Covid-19 vaccine. Photo: Timesofisrael
When I wrote this article, 4.77 million Israelis had received at least 1 dose of the Covid-19 vaccine; 3.44 million of them had completed second injections. More than 55% of Israel's population have received at least one dose of the Covid-19 vaccine.
But not many countries are as lucky as Israel. This is a special case as Israel has a small population and enormous financial capacity. Meanwhile, many poor African countries may only be able to start vaccinating next year.
Wealthy countries, accounting for only 16% of the world's population, have bought up to 60% of the worldwide supply of vaccines. Some have even ordered a volume of vaccine that is much higher than their population. Canada bought vaccines for 453.1% of its population, the UK 270.3%, Australia 225.1%, and the US 182.8%.
At the same time, most developing countries are waiting to receive the vaccine distributed by the COVAX Facility. COVAX is part of an unprecedented global effort to provide vaccines for at least 20% of the population in each participating country by 2021 to protect those most at risk from severe illness from COVID-19 and save lives. It is co-led by Gavi the Vaccine Alliance, WHO, and the Coalition for Epidemic Preparedness Innovations (CEPI), and works in partnership with UNICEF, the PAHO Revolving Fund, the World Bank, civil society organizations, manufacturers, and others.
Immune oasis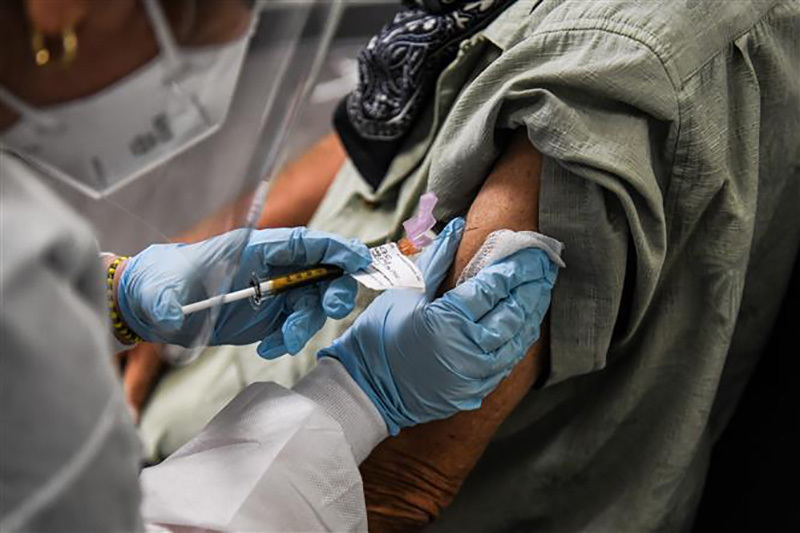 Covid-19 vaccination for a volunteer in the state of Florida, USA.
Even the new US President Joe Biden, who declared that America was back to engage with the rest of the world, has focused solely on vaccinating the American people, reinforcing an "oasis of immunity" for themselves.
A recent study by the Economist Intelligence Unit estimates that the US, UK, Israel and the European Union (EU) will achieve "wide coverage of immunization" by the end of 2021, while developing countries will not be so lucky. It also said that 84 of the world's poorest countries will not receive enough vaccines to achieve immunity until 2024.
Dr. Tedros Adhanom Ghebreyesus, General Director of the World Health Organization (WHO), in an article published in the Foreign Policy magazine in early February, wrote: "Vaccine nationalism is not just morally indefensible. It is epidemiologically self-defeating and clinically counterproductive."
In fact, weak cooperation across countries is a major hurdle in the worldwide rollout of vaccinations at a scale that can contain and end the pandemic.
Vaccine fairness is just a slogan
Vaccine fairness has become a slogan but it should have been a tool to protect people around the world, in both rich and poor countries, and urban and rural areas, enhancing the international community's ability to block Covid-19.
Unfortunately, this is not the case today. The COVAX Facility is struggling to buy enough vaccines for 20% of the population of low-income countries by the end of 2021, a not so strenuous target.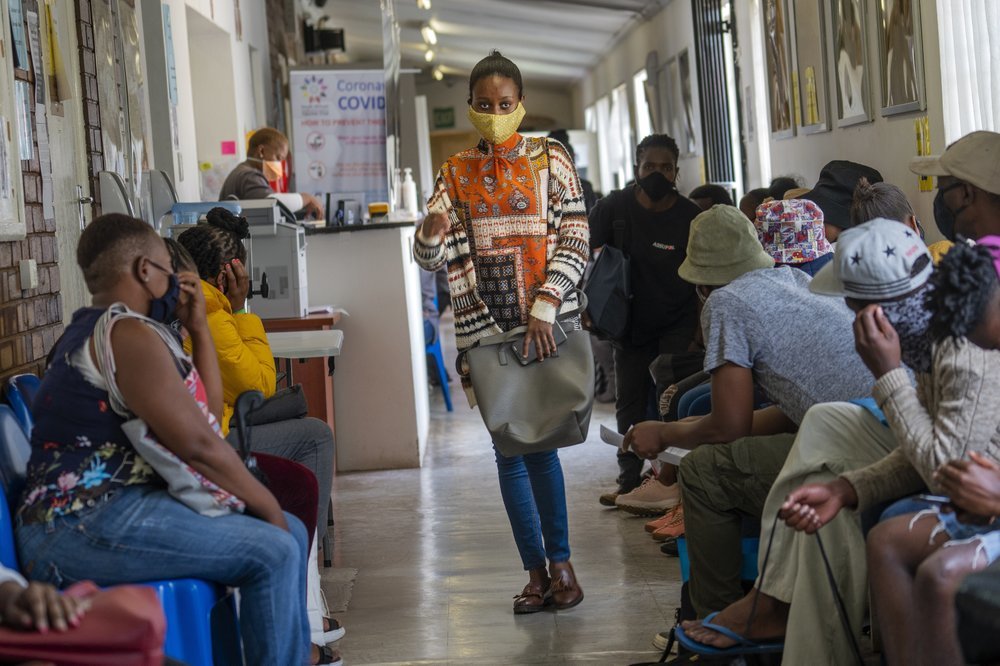 Volunteers wait to be tested at a vaccine testing facility in Johannesburg, South Africa. Photo: AP
The prospect of vaccine inequality is clear and visible. While children in many countries are forced to stay at home, and many children out of school have become child laborers and child brides, Israel has begun to set up corridors for its citizens to travel to some countries after receiving vaccinations.
So-called "vaccine passports" will become important to economic, educational, and social development. Inequality in access to vaccines, besides the pandemic in general, will wreak havoc on many poor countries and their citizens.
In a report released last October, the World Bank predicted that a recession caused by the Covid-19 pandemic could push about 150 million people into extreme poverty between 2020 and 2021. The UN migration network estimated that, in 2019, remittances sent by 164 million migrants working in wealthy countries to their relatives at home - in poorer regions – helped about 800 million people with a total value of $554 billion.
In 2020, this figure is expected to drop by a fifth, the largest reduction in history. Europe and Central Asia are expected to suffer a nearly 28% drop in wages sent home from other countries, while it is 23% for sub-Saharan Africa, 22% for South Asia, and more than 19% for the Middle East, North Africa, Latin America and the Caribbean.
At the end of February, WHO announced that globally, the number of Covid-19 vaccinations surpassed the number of reported infections. However, it said that more than three-quarters of those vaccinations were in just 10 countries that account for nearly 60% of global GDP. About 130 countries, home to 2.5 billion people, had yet to take a single dose of the vaccine as of Feb. 5.
As a result, this vaccine nationalism will lead to widespread lack of access to vaccines in many countries, even by 2023.
Vicious circle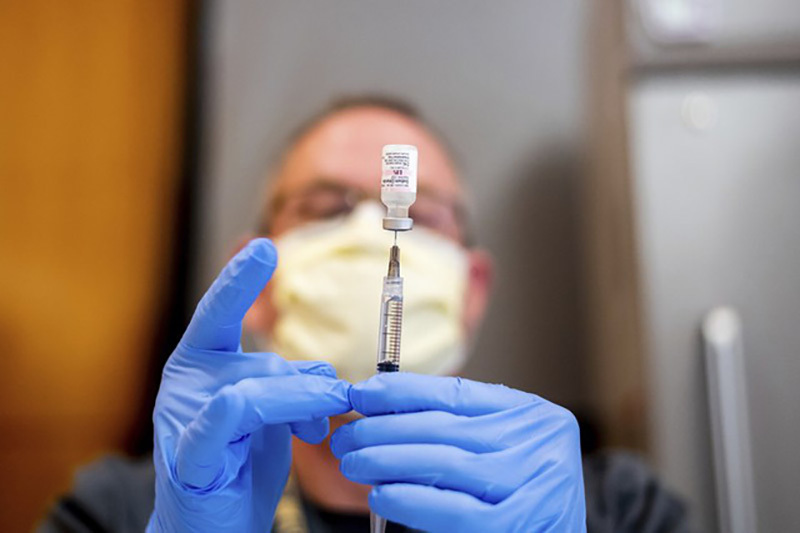 Some researchers around the world have called the current vaccine access a new form of racism.
If immunization continues in the current uncooperative manner, it will take a long time to reach the level when the pandemic is under control. Scientists have pointed to another gloomy scenario, in which new variants develop and spread to people who may have been immune to the previous virus. And the new variants may be even more devastating.
The world could fall into a vicious cycle again.
Not only do developing countries suffer the consequences of not being properly vaccinated, a study by the International Chamber of Commerce (ICC) conducted last spring indicated that if countries continue to pursue the uncooperative approach to vaccine distribution, the global GDP loss could reach $9.2 trillion.
A more optimistic scenario shows that the damage could be reduced to $4.4 trillion, of which developed economies will suffer 53%, or about $4.8 trillion or $2.4 trillion in the optimistic scenario.
The ICC study also recommends that investment sources in equitable vaccine access should be seen as a major investment opportunity, and developed countries have a clear economic incentive to speed up vaccine distribution on the basis of global coordination, minimizing the possibility of the negative impact of supply-demand shocks in third world countries, which can lead to great economic losses in developed countries.
Some researchers around the world have even called the current vaccine access a new form of racism (and I agree), characterized by priority access to vaccines for certain countries and for certain people. Much of this priority is based on wealth and geography, creating a global supply crisis.
In a global pandemic, that means no one is safe and worldwide immunity is at stake.
Pham Quang Vinh

Success in developing a vaccine is one thing, but giving it to everyone in need is a completely different matter.

Large-scale Covid-19 vaccinations are expected to help restore travelers' confidence, loosen travel restrictions and normalize tourism activities.