Scientists need to study and master the technology and start a pilot small production process of a treatment drug for Covid-19 before organizing production on industrial scale, Phan Van Hieu, a respected pharmacist, said.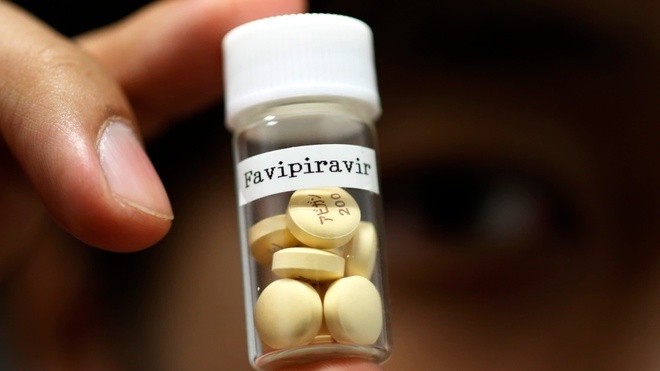 He noted that it was good news that scientists from the Institute of Chemistry under the Vietnam Academy of Science and Technology have on a laboratory scale successfully made Favipiravir, a medicine that treats Covid-19.
Hieu said it will also open up the opportunity for making valuable drugs used in Covid-19 treatment with domestic technology and resources.
Favipiravir is an antiviral drug that has been licensed in Japan since 2014 to treat influenza. Favipiravir was put into trial use in China during the Covid-19 pandemic outbreak in Wuhan and in several other countries, including Japan and Russia. It is one of the medicines chosen for Covid-19 therapy which has high clinical response results.
However, the drug has been under patent protection and countries still cannot buy or access the materials to produce generic drugs, even in cases of emergency licensing.
Before Vietnam, Russian scientists also announced they had successfully prepared Favipiravir in the lab. The drug has been put into trial treatment in Russia and has brought good results.
"The fact that Vietnamese scientists have successfully prepared Favipiravir on a laboratory scale is of great significance," Hieu said.

Vietnam's mastery of technology to prepare and synthetize materials for the production of the drug, which is still under patent protection, could bring great opportunity to Covid-19 patients in the future.
According to Hieu, a pilot production process needs to be done before production on an industrial scale to be sure that domestic material sources meet purity and standards.
He said Vietnam's mastery of technology to prepare and synthetize materials for the production of the drug, which is still under patent protection, could bring great opportunity to Covid-19 patients in the future.
The price for the drug in the world is still too high, and the mastery of the technology process could reduce the production cost and make the prices more suitable to Vietnam's conditions.
However, Hieu warned that a lot of steps still need to be taken to license the production of the drug with domestic materials. This requires great efforts not only of pharmaceutical chemists but pharmacy firms and the Ministry of Health as well.
Meanwhile, a pharmacy professor from the University of Medicine and Pharmacy under the Vietnam National University - Hanoi, said that Favipiravir is essentially an antiviral drug. This medicine is also used to treat some diseases related to viruses, such as flu, and the manufacturer has already publicized the chemical formula.
"The Institute of Chemistry has successfully synthetized a substance whose chemical formula has been publicized," he explained. "From that material, we can produce tablets or capsules."
However, the professor stressed that Favipiravir is still under clinical trials on patients in Japan, the place where it was first created, and no conclusion has been reached about whether it could be used to treat Covid-19 patients.
He went on to say that though the Institute of Chemistry has successfully synthetized the material, it will still need to create a formula to prepare products that can be used in the market, for example, capsules or tablets.
This won't be a long process. But what is most important is that countries are also in a trial period and it is necessary to wait for the trial results.
If the Japanese-made product has therapeutic effects for Covid-19, the product of Vietnamese scientists will quickly be put into a trial of therapeutic equivalence and bioequivalence, and with positive results, the production licensing will be shortened.
Replying to reporters' questions about the results of the research by scientists from the Institute of Chemistry, a representative of the Administration of Science Technology and Training under the Ministry of Health (MOH) said the agency still has not received any information about the product. 
N. Huyen

PM Pham Minh Chinh held phone talks on July 1 with his Cuban counterpart Manuel Marrero Cruz to share their experience in the COVID-19 fight in their respective nations and to discuss the possibility of co-operation in vaccine supply and production.

The first shipment of COVID-19 vaccine produced by Pfizer Biopharmaceutical is likely to arrive in Vietnam in July, according to a representative from the US drug maker.