The advantages brought by free trade agreements, reasonable labor costs and tariff mechanisms have helped Vietnam become a favored destination during the current foreign investment relocation wave.
The 2020 Real Estate Market Report found that foreign businesses are continuing to relocate and that Vietnam has become an alternative destination.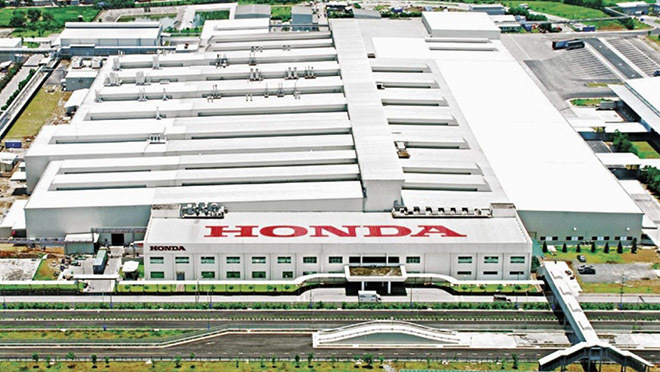 The attractiveness of Vietnam's industrial real estate lies in two factors.
First, Vietnam is one of the countries with the most competitive tax mechanisms in Asia. Investors receive big benefits from corporate income tax (CIT) incentives, exemptions from fixed asset imports and exemptions from land rent remissions.
The most noteworthy preferences include the 20 percent CIT exemption in the first two years of operation and the 50 percent reduction in the next four years.
Special CIT incentives are offered to some industries that the Government is encouraging to develop, including 4.0 industries, or ones supporting hi-tech production; projects in special economic zones (SEZs) and areas with difficult socio-economic conditions; and large-scale projects meeting the minimum requirements set by the government in terms of investment capital, revenue, and number of workers.
The projects that meet at least one of these conditions can enjoy preferential CIT of 10 percent for 15 years, tax exemption for four years, and 50 percent tax reduction in the next nine years.
Turner & Townsend, in its survey on construction costs in Vietnam in 2019, also pointed out that Vietnam has one of the most competitive industrial construction costs.
In HCM City, the average cost to build workshops and storehouses is $352 per square meter. The costs are $412 per square meter for large factories and distribution centers, and $618 per square meter for hi-tech factories.
Second, multnationals manufacturing high-value products such as electronics, which are under pressure to cut production costs, are relocating to Vietnam and other Southeast Asian countries. This will help accelerate the development of local distribution chains.
Wage inflation tends to increase after a global crisis eases.

In HCM City, the average cost to build workshops and storehouses is $352 per square meter. The costs are $412 per square meter for large factories and distribution centers, and $618 per square meter for hi-tech factories.
The labor costs in some countries have become three times higher than Vietnam, which will prompt multinationals to consider relocating their production bases to Southeast Asia, where the labor cost is lower.
In Vietnam, though the wage in the manufacturing sector rose from $237 a month in 2018 to $252, it is still lower than the $968 in China and $766 in Malaysia.
Labor costs do not promote sustainable industrial growth, but are still an important factor to consider for industries with low value such as textile and garment and interior furniture manufacturing.
Eagles fly to Vietnam
'Eagle', which refers to large corporations and investors, is the word used by some Vietnamese economists.
During the first Covid-19 pandemic outbreak, some multinationals announced plans to move to Vietnam or expand production in Vietnam. These include Pegatron and Foxconn from Taiwan, vendors for Apple; Sharp, Nintendo and Komatsu from Japan; and Lenovo from Hong Kong.
Meanwhile, the names of 15 Japanese businesses, including nine small and medium enterprises and six large ones, mostly medical equipment, semiconductor, mobile phone and mobile phone components and air conditioner manufacturers, have been heard from most recently.
According to JETRO (Japan External Trade Organization), relocation is encouraged to improve the efficiency of supply chains, fill the gaps created by the pandemic, and strengthen the economic and industrial relationship with ASEAN countries.
Vietnam 2020 Industrial Property White Book showed that the current average occupancy rate in IZs in key cities and provinces is very high.
In the north, the occupancy rates are 90 percent in Hanoi, 95 percent in Bac Ninh, 89 percent in Hung Yen, and 73 percent in Hai Phong.
In the south, the occupancy rates are 88 percent in HCM City, 99 percent in Binh Duong province, 94 percent in Dong Nai, 84 percent in Long An and 79 percent in Ba Ria – Vung Tau province.
According to the Ministry of Planning and Investment (MPI), in the first nine months of 2020, registered FDI (foreign direct investment) capital reached $21.2 billion and 1,947 new projects were registered, capitalized at $10.36 billion.
Bac Lieu province alone accounted for 18.86 percent of total capital thanks to a large-scale project – the $4 billion LNG (Liquefied Natural Gas) power plant registered by an investor from Singapore.
The other leading markets included HCM City (15.34 percent), Hanoi, (13.78 percent) and Ba Ria – Vung Tau province (10.13 percent).
Singaporean investments accounted for 31.91 percent of total FDI capital registered ($6.76 billion). South Korea was 14.94 percent ($3.16 billion) and China 8.85 percent ($1.87 billion).
Hoang Nguyet Minh from Savills Hanoi said with the advantages from FTAs' (free trade agreement) tariff cut commitments, from low labor costs and developed infrastructure (the second in the region, just to Indonesia), Vietnam has great opportunities to develop industrial real estate in the long term. 
Duy Anh

Foreign direct investment in supporting industries is expected to spike in the coming months as more and more foreign companies establish production facilities in Vietnam and seek to develop supply chains here, experts said.

Foreign direct investment (FDI) inflows in Vietnam are set to record strong growth as the world moves past the novel coronavirus (COVID-19) epidemic, with plenty of investment coming from overseas Vietnamese, according to insiders.