No matter how good of an impact celebrities have on the masses, the redemption for their wrongdoings is a requisite.
A boom of social networks has led to chaos in Vietnamese entertainment business as there is an excessive freedom of speech within the online environment, engendering unbecoming behaviours and languages expressed by legions of individuals in general and celebrities in particular, which are gradually eroding young minds.

Former fashion model Trang Tran is considered, by common consent, notorious far more for her obscene and truculent language that she uses in her personal page live streams than for her modelling career itself. For a famous person with a certain influence on virtual communities, her unprofessional demeanour is highly communicable, but, year after year, has not yet been handled.

The public has also recently grown stale with the chaotic live shows of exposing, denouncing and insulting faults of colleagues at high frequency by singer Nathan Lee, not to mention numerous cases of indecorous behaviours of other renowned artists such as Meritorious Artist Duc Hai, pop star Dam Vinh Hung, singer Duy Manh… who uttered unseemly words on their social media with hundreds of thousands of followers. Nonetheless, in the past few years, only a few cases were sanctioned, such as Dam Vinh Hung, actress Cat Phuong, actress Ngo Thanh Van, singer Hoa Minzy, and singer Duy Manh.

Two years back, actor Kieu Minh Tuan made up a fake love story with model-actress An Nguy as PR for the movie 'Please don't marry my mom' (Chu oi, dung lay me con). Although it was discovered later, Kieu Minh Tuan only returned the VND900 million to the film producer, and his career remained unaffected as after that, he still got cooperation invitations from some film studios.

In 2018, Vietnam's show business was shaken when rocker Pham Anh Khoa was accused of sexual assault by dancer Pham Lich, but people then still saw this rocker performing in many shows without facing any punishment.

Of late, by virtue of a delay in disbursing charity money to flood compatriots in the central region for months, comedian Hoai Linh is facing an access of rage from the multitudes, placing him under mounting pressure to the point that he had to withdraw himself from the judges' seats in 'Crack them up Vietnam' TV program (Thach thuc danh hai) of the new season. Many big-name brands have also terminated contracts, lowering Hoai Linh's image from advertising campaigns.

The producer of another famous TV program Luc Lac Vang felt compelled to seek a new host which previously was Minh Beo after this comedian's involvement in a pedophile scandal. However, there are not many celebrities like Minh Beo who have been ostracised or evicted from show business, which is very common in major entertainment platforms, especially in China and South Korea.

How do other healthy show business platforms self purify?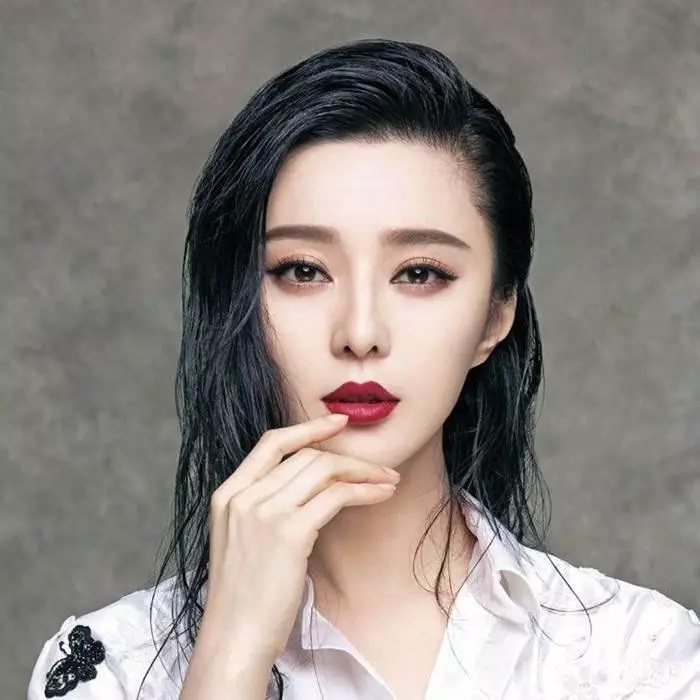 Chinese actress Fan Bingbing.

One cannot help but mention South Korea. Culture critic Lee Moon-won said: "The role model of bad boys doesn't exist here. Koreans build an image of good boys or girls. An artist doing drugs massively disappoints the masses and will not be overlooked. Incidents like that can ruin a career, especially a sexual scandal."

In the book 'The Birth of Korean Cool', Euny Hong - Korean-American journalist, writes: "K-Pop is a patriarchal system tasked with bringing the stars into order. It's not just a matter of whether or not the members get along, but also to make sure they don't drive while intoxicated, do drugs or have sexual impropriety. K Pop training is about educating people and this is why the group members are taught how to behave."

It is perhaps because of the stern rules, most Korean artists maintain a flawless image since even a minute mistake can cost them their whole career. Everyone wishes to steer clear of the same pitfalls as singer Seungri, a former member of the famous boy band Big Bang when in 2019 he was accused of assaulting male guests and sexually abusing female guests.

The incident caused irreversible damage to his reputation and finances after Seungri announced his withdrawal from the entertainment industry.

His management company YG Entertainment was also involved. Specifically, the share price of YG Entertainment company dwindled by over 25% when Seungri's scandal went viral with an estimated loss of 105 billion won. Besides, many foreign investors also withdrew capital from YG, causing the company to lose an investment of 55.3 billion won. The damage is immeasurable.

Another two vivid illustrations of illustrious artists paying the price for their personal misconduct are from the Chinese entertainment industry. Everything slipped away from her hands when actress Fan Bingbing was embroiled in a tax evasion scandal in 2018. From an A-list star, she is now facing economic hardships, and lost her foothold in show business. For the past three years, the actress has barely appeared in the media. Her personal projects such as movies, events or representing top brands are now a memory.

Similarly, one of the most sought-after actors Zheng Shuang has recently surprised people after having surrogacy then relinquishing the child. Her career is hitting rock bottom and has no chance of survival in Chinese entertainment business as all of her major advertising contracts were cut off, and she had to compensate her partners for more than 3,000 billion dong.

It is beyond all dispute that the harshness of these 'showbiz' platforms and the prowess of mass boycotts do not condone any artists with stains on their reputation, leaving them no options but to give up their careers. Nonetheless, this is almost unheard of in Vietnam.

Which way for Vietnam's showbiz?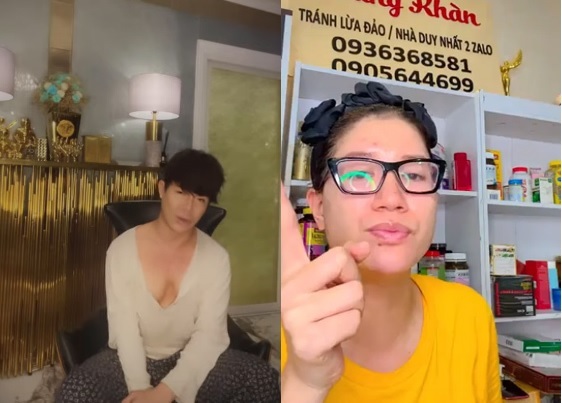 Singer Nathan Lee and former model Trang Tran.
It is high time for Vietnam to learn how those big entertainment platforms should impel celebrities to stay heedful of their behaviours. Recently, the Ministry of Information and Communications has issued a Code of Conduct on social networks, which can be considered as a set of rules to "rectify" the reputation in Vietnam. However, to purify a showbiz necessitates doing much further than that.

"There is better protection of artists than neglecting their misbehaviours. In lieu, supply them with your liberal goodwill whilst being stern especially as regards when their conduct goes out of order. Conversely, celebrities ought to work harder on steering their mentality towards purity as their uprightness and positive energy they radiate generally equals a more enduring journey in the entertainment industry. The line between love and hatred is as fragile as a strand of rain," said singer Tung Duong.

Communication expert Nguyen Dinh Thanh, Master of Cultural Administration at Paris Dauphine University (France), told VietNamNet: "Boycotting is the ultimate power of the public and the audience. It is an efficacious punishment that should be meted out often for any professional misconduct to oblige celebrities to be circumspect in their demeanour, both in daily life and cyberspace. The fruit of their hard work could go all in vain in a twinkling."

An opinion of Thanh is that in the coming time, it is advisable to supplement soft skills with life skills on social networks, which are required in art schools, high schools and universities. "In many developed countries, codes of conduct are introduced into education very early and help young people enter cyberspace with standard knowledge. I hope the same thing will soon be applied here in Vietnam in order that students better understand and practice, thereby contributing to the creation of a healthy online environment."

He added that, to successfully bring the Code of Conduct on social networks of the Ministry of Information and Communications into life, 80% of efforts need to be put into education, communication, and propaganda and the other 20% into strong sanctions. However, prior to the viability of that, it is the perfect time to stamp out famous individuals who displayed deviant behaviour, or at least contract their frequency to appear in the public eye.

Into the bargain, film, music and television producers can take actions by banning the broadcast of scandalous artists. As for brands, saying no to celebrities who cause outrages is worthy of notice. Only by using such potent measures can there be hope to clamp down on the impurities within Vietnamese entertainment business.

My Anh

The utility of social networks is depraving the behavior of many people. Be wary of negative effects from the 'virtual' world, said Nguyen Thanh Lam, Director of the Authority of Press under the Ministry of Information and Communications (MIC).

The utility of social networks is depraving the behavior of many people. Be wary of negative effects from the 'virtual' world, said Nguyen Thanh Lam, Director of the Authority of Press under the Ministry of Information and Communications (MIC).

"Facebook has recently been covered with fake news and bad news, which has spread negative energy," said Anh Tuyet, a famous singer.