The initiative to narrow the distance between startups and the government have seen positive results thanks to the government's efforts to issue suitable policies as well as the huge support from Vietnam Silicon Valley.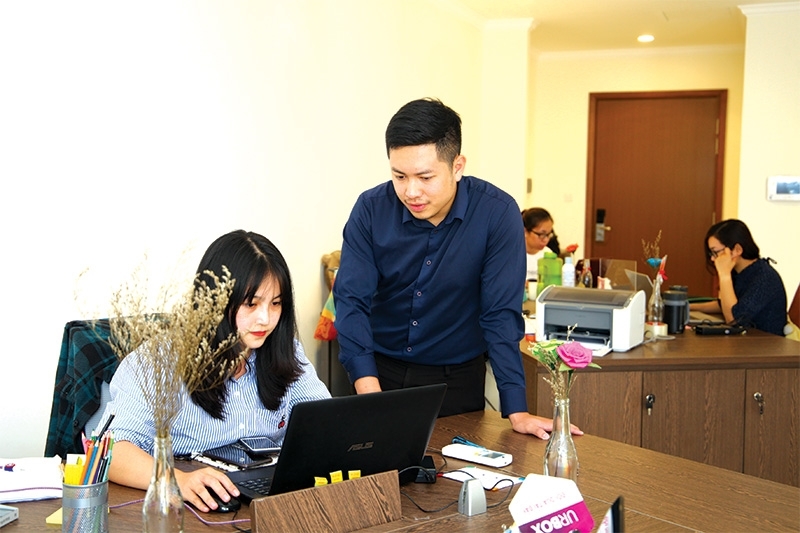 Vietnam Silicon Valley's meteoric rise gives faith – and much-needed opportunities – to the local startup community
Local startups have seen opportunities of getting investment from the National Technology Innovation Fund (NATIF) worth VND1 trillion ($43.48 million) because the Ministry of Science and Technology (MoST) is drafting a new decree to help startups getting access to the fund, according to Pham Hoang Lan, head of the Division of Planning and Finance under the MoST's National Agency for Technology Entrepreneurship and Commercialisation Development (NATEC).
Lan told VIR that the fund initially served science and technology firms, which have long experience in the sector. However, over the past time, due to the increasing number of technology startups, facilitating them to approach the fund to develop their business is understandable.
According to the latest information published at the MoST's annual meeting in April 2018, the NATIF disbursed VND221 billion ($9.6 million) for 21 technological projects. Thus, opportunities for startups to reach the rest VND779 billion ($33.87 million) are immense.
PROLONGED DIFFICULTIES
Shortage of capital and prolonged losses are the two biggest difficulties for startups. Nguyen Xuan Truong, former CEO of local delivery company AhaMove, told VIR that these issues are quite common among startups.
The lack of capital as well as the government's limited support have led to a fierce competition over investors among local startups. According to Pham Kim Hung, co-founder of Tech Elite, the number of investment funds in Vietnam is limited and they also expect startups to reach a certain point of development before opening their wallets.
"Startups in the US have to prove their potential by ideas, but startups in Vietnam have to prove their potential by results," said Hung.
Similarly, technology startups also face difficulties in approaching the NATIF due to the complex procedures. "Pouring capital into startups is venture investment, so the government has to carefully examine each project before making a move," Truong told VIR.
In addition, many kinds of tax, including trade license and value-added tax, have set a sizeable burden on startups. "Most startups, like AhaMove, have suffered losses due to lacking capital and paying tax rates disproportionate with startups' revenue," said Truong.
SUPPORT FROM GOVERNMENT AND VSV
Aiming to resolve startups' tax difficulties, the government issued Decree No.13/2019/ND-CP in February, providing new incentives for science and technology companies. The decree officially took effect on March 20, 2019, yielding phenomenal initial results.
Accordingly, these firms are exempt from corporate income tax for four years and receive a 50 per cent exemption for the next nine years. The decree also stipulated that science and technology companies are eligible for exemption or a reduction of land and water surface rental fees.
Not only the government, support from Vietnam Silicon Valley (VSV) also opened development opportunities for local startups. Discussing the issue with VIR, Lan from NATEC said that VSV has mobilised about $1 billion for startups, and expanded its model to 10 provinces and cities, supporting hundreds of startups across the country.
In June 2013, the MoST officially approved the VND60 billion ($2.6 million) VSV project for a duration of 60 months. The project was officially put into operation in October of the same year via calling for investment and selecting startup ideas.
The project seeks to create an ecosystem of innovation and technology commercialisation in Vietnam by combining the Vietnamese entrepreneurial spirit and innovative nature with the most successful practices the US has in order to offer startup development and mentoring, accelerators, and venture capital funding and investing.
"Five years ago, we began by providing free co-working space, the VSV model, and capital for startups' research projects. Since then, the assistance and capital we can mobilise have improved by a great deal," said Lan.
The Vietnam Silicon Valley Accelerator (VSVA), which implements VSV, in early 2019 announced its fifth investment programme named VSVA Bootcamp 2019, promising to mobilise $20,000 of investment capital from funds across the globe, about $100,000 from partners, and provide four-month consultancy for each selected startup project.
Throughout its five years in operation, VSVA has so far called investment into nearly 60 startups with an average $200,000. In addition, VSVA also become a strategic partner of Microsoft Vietnam, Lotte Group, several Korea-based funds, and other overseas investors.
"The most important thing for an investor is to always be by your side whenever you need them. We have always appreciated VSVA for being part of Lozi's development," said Nguyen Hoang Trung, founder and CEO of Lozi.vn, a local technology firm providing a trading platform with more than eight million users across the country.
Similarly, Phung Khac Huy, founder and CEO of local delivery company Ship60 that has more than 2,000 customers, also said that VSVA has been a steadfast companion since Ship60's establishment.
Huy lauded VSVA's support during negotiations with big clients like Vietnam Post, Lazada, Adayroi, VinMart, Lotte, and even during calling investment from Korea-based funds.
RAISING LOCAL STARTUP SCENE
Since the 1970s, Silicon Valley has generated extreme amounts of wealth to the US and has given birth to big names like Apple, Facebook, and Google, becoming an inspiration for startups in the whole world.
According to statistics from the US' National Venture Capital Association, the US lures in $50-60 billion in annual venture investments, and the Silicon Valley's projects account for 50 per cent of this. The investment is equal to 0.23 per cent of the US' GDP, but creates about 21 per cent of the GDP and 11 per cent of jobs in the entire economy.
Similarly, Singapore, which is the Asian Silicon Valley, and Israel, which is a powerful country of startups, are the dynamic proofs of how technologies and science can impact economies.
Vietnam is definitely not an exception as developing science and technology is one of the government's priorities. The country is home to more than 15,000 startups, the majority of which specialise in technology. With about 60 per cent of the nearly 100 million population using the Internet, Vietnam is a promising land for startups.
As compared to other nations' startup landscape, Vietnam still has a long way to go to become a new Silicon Valley. However, in only five years, VSV has become a name to look out for on the local startup scene, and is looking back on a successful preparation run to become the country's very own Silicon Valley. VIR