The tourism industry is facing post-pandemic recovery challenges, but "virtual tourism" may be a new direction to open up breakthrough opportunities.
Having studied abroad for four years in the US, Ms. Hoan (Hanoi) has lasting memories about Yosemite National Park in Sierra Nevada, California. It was at the romantic Tenaya Lake located between the Yosemite and Tuolumne valleys where Hoan and her husband Tuan first met and it was also the place where Tuan proposed five years ago.
They have returned to Vietnam to settle down and will return to Yosemite on the occasion of their third wedding anniversary, to conquer the Half Dome at an altitude of 2,438 meters above sea level. The plan was missed in 2020 when Hoan's family received the good news that they would have a new member.
A travel fanatic, Tram and her friends planned to travel Japan in early 2020. Although they carefully prepared, the outbreak of the Covid-19 pandemic forced Tram's group to change their destination to a tourist site in Vietnam to ensure safety. However, Tram and her friends could not miss Hanami (the Japanese cherry blossom festival takes place every March to April), and they chose a special way to enjoy flowers via virtual travel.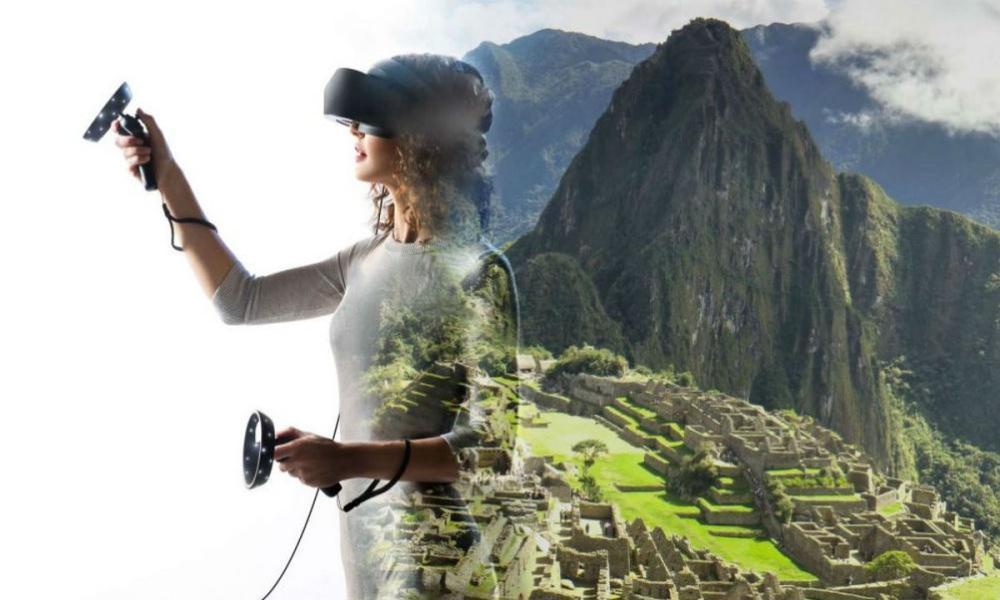 Virtual tourism is becoming a popular trend.
The origin of the term "Virtual Tour" dates back to 1994 after the demonstration of a 3D reconstruction of Dudley Castle in England in the 1550s. With the advancement of technology, it is now possible for tourists to choose a destination and experience a virtual tour through their computer screen or phone. Combined with virtual reality and augmented virtual reality, one can get lost in a world that is as vivid as the real one.
During the Covid-19 pandemic, the demand for entertainment has increased, and solutions to provide new experiences for users have had opportunities to be used. Virtual travel is one such solution.
Travel anywhere
With just one click, the couple - Hoan and Tuan - was immediately present at Tenaya Lake, Yosemite Waterfall or Half Dome - where it will take 11 hours to walk and climb to reach. On the website of Yosemite National Park, "visitors" of these virtual tours can choose up to 200 destinations with a 360-degree view and real sounds like birds singing, waterfall sounds, voices of people and even footsteps stepping on dry branches.
"This is a really special experience, because even if we returned to Yosemite, we wouldn't have had enough time and energy to visit all of these places," Hoan said after exploring the free virtual tour on the website.
Offering destinations with vivid 360-degree images, Yosemite National Park also provides users a set of cards with great pictures such as Half Dome at sunset, a reflection of El Capitan on the Merced River, flowers blooming in summer on the field of McGurk, the moon on South Rim or hoarfrost below North Dome. These special cards are priced between $3-$50 and delivered to the user.
This is an option at a time when many services in Yosemite National Park are being interrupted due to the effects of the Covid-19 pandemic. The Great Wall (China) Management Board, Paris Tourism Office, Egypt Tourism Administration and NASA are also offering similar virtual tours.
According to statistics, 80% of tourists prefer to find information for virtual travel through the internet by themselves. In particular, up to 36% of customers are willing to pay more if transactions are easy and interaction is good.
New trend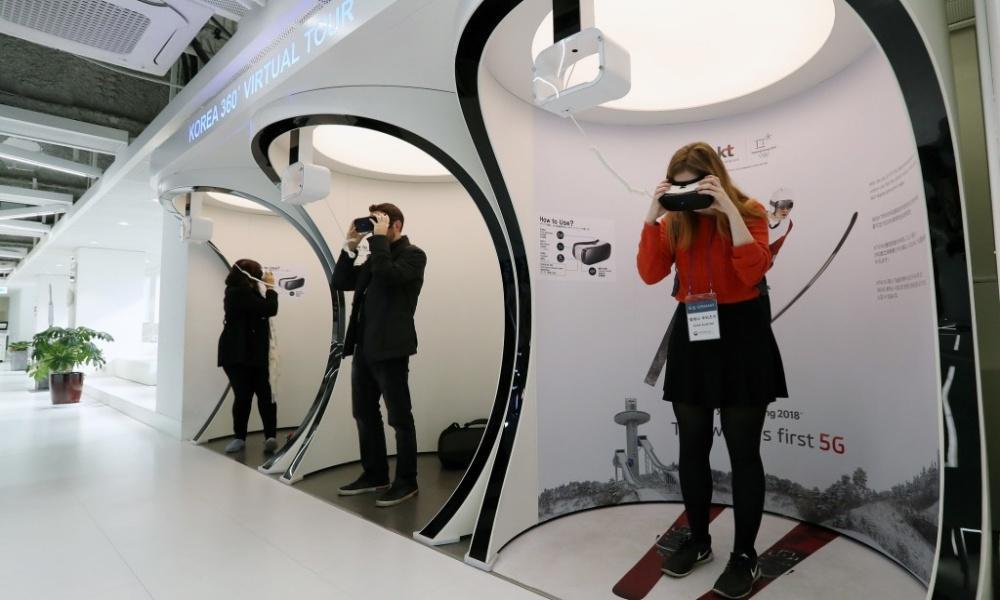 The future of tourism is likely to depend on virtual tourism.
Virtual tourism is also an emerging trend in Japan. First Airlines is the world's first provider of virtual flights at an altitude of 8,000 meters, combined with a ground tour service depending on the user's demand.
Within 120 minutes, customers can fully experience the local customs and cuisine of New York, California, Hawaii, Paris, Rome, Finland, Spain, New Zealand, Australia, Japan and other countries. In addition, visitors can also choose to travel through time and space, as well as enjoy delicious "on-board meals" prepared by top chefs.
It takes about 15 minutes for users to perform real-life activities such as check-in with their tickets, passports and boarding passes. On the virtual plane, there are 180-degree tilt design and layout similar to an Airbus A310, including flight attendants instructing passengers on how to use seat belts, oxygen masks, life jackets ...
When the plane takes off, the outside screens will show different simulated scenes, the seats will also shake in bad weather. If you choose to travel through time and space, you can also visit Angkor Wat in the 12th century and the Berlin Wall in 1989. The tour ends with a special meal ordered in advance by the user, served by professional "flight attendants".
First Airlines' virtual flights have inspired Japanese travel agencies to offer "virtual tours". Using virtual reality glasses, the viewer takes a 90-minute virtual tour to Mount Fuji for ten-member groups through a live, guide a very popular tour in Japan in 2020. The tour guide introduced tourist destinations in the form of clips via livestream, answered questions raised by visitors, introduced local souvenirs and sent them to visitors. This virtual tour has been booked by many foreign tourists.
For Tram and her friends, they also chose to attend livestream events, combined with the use of Virtual Reality VR devices. Although it is not really satisfied, this is the best way to admire the cherry blossoms during the time of epidemic.
Virtual travel will save tourism industry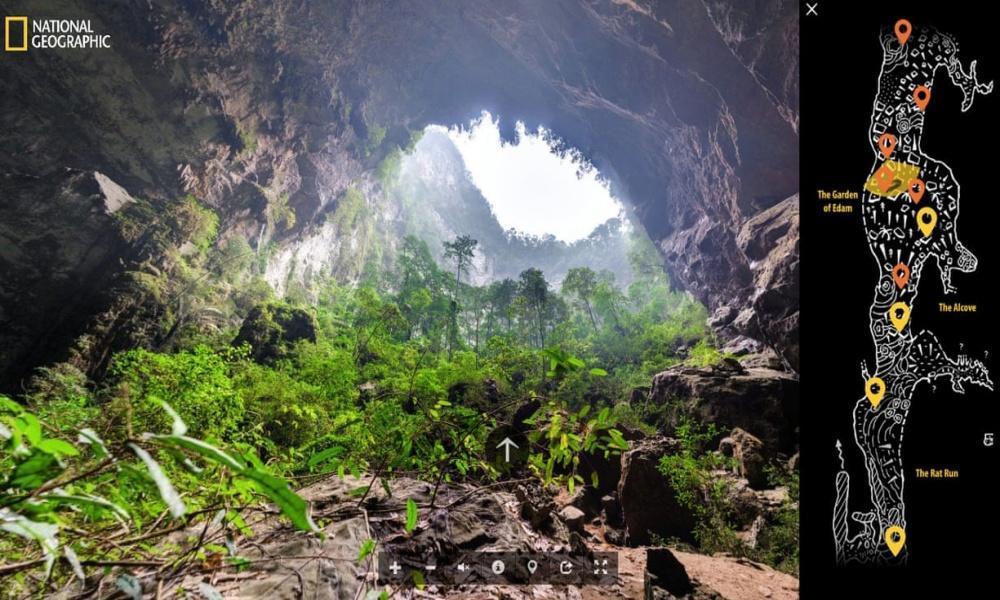 Virtual tour to Son Doong Cave on National Geographic
Owing to the impact of Covid, the tourism industry of Vietnam witnessed a sharp decline in the number of domestic and international tourists. The total number of tourists served by accommodation establishments in 2020 was estimated at 97.3 million, a decrease of 44% compared to 2019. The number of visitors served by tour operators was 3.7 million, down 80.1%.
International visitors to Vietnam dropped by 78.7% compared to 2019, reaching only 3.8 million arrivals. The sharp decline in the number of domestic and international tourists led to a sharp drop in revenue for accommodation and travel establishments, estimated at VND61.8 trillion, down 43.2%.
This was also the common situation in many countries. The growth of the world tourism industry was dragged back to the level of 1990 with the number of tourists falling 72% in the first 10 months of 2020 alone. Reduction in the number of tourists means a loss of $935 billion of total revenue from international visitors. This is 10 times higher than the loss of the world tourism industry caused by the impact of the global economic crisis in 2009.
The loss of the global tourism industry could cost global GDP up to $2 trillion. Asia Pacific, the first region affected by the Covid-19 pandemic and the region with the highest travel restrictions to date, saw an 82% decrease in arrivals in the first 10 months of 2020. The Middle East saw a decrease of 73% of visitors, while it was 69% for Africa and 68% for Europe and the Americas.
Opportunities for Vietnam's tourism industry
Virtual tourism has been implemented in Vietnam, such as virtual tours to the world's largest cave of Son Doong (Quang Binh province), Hanoi's Hoan Kiem Lake or Moc Chau plateau (Son La province) with tourist sites like Dai Yem waterfall, and the pine forest in Ang hamlet. However, not many Vietnamese know about this form of tourism.
In March 2020, Minister of Information and Communications Nguyen Manh Hung issued a directive to launch a campaign to apply Vietnamese technology in the cause of digital transformation. The directive emphasized the development of a digital content system to serve entertainment needs with platforms, applications and services such as e-books, online music, online movies and virtual travel.
New technologies will bring about many opportunities for the local tourism industry. The release of some apps has shown signs that virtual tourism can also be developed strongly in Vietnam in the future. To deploy effectively in different locations, it is necessary to have appropriate solutions and promotions.
Diep Luu

The novel coronavirus (COVID-19) pandemic cast a long shadow over the tourism industry in 2020, causing it to fall short of ambitious targets set for the year.

While many travel firms and hotels have gone bankrupt or are idle, others have been thriving thanks to new business strategies and creative products.