Business sectors that could capitalize on the 100 million population will be set for strong growth, said an expert.
Nguyen Duc Hung Linh, director of individual customer analysis and consultancy at SSI Securities, has named five top business areas in Vietnam in 2020.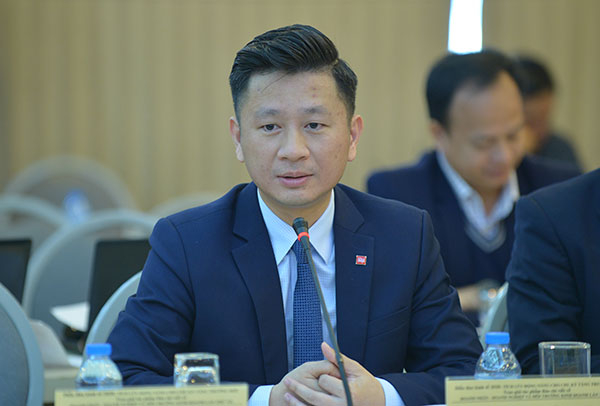 Nguyen Duc Hung Linh, expert at SSI Securities.
Firstly, consumer retail. Vietnam's 100 million population is an attractive market, which is a target for investors from neighboring countries such as Thailand, said Linh at a conference held on December 5.
"In discussions with Thai companies looking for Vietnamese stocks, we notice they are mainly interested in the consumer retail business with enterprises such as PNJ or Vinamilk, indicating huge potential of this sector," said Linh.
Linh stressed business sectors that could capitalize on the 100 million population will be set for strong growth.
Secondly, tourism. Linh added the number of foreign tourists coming to Vietnam in November reached 1.8 million, up 39% year-on-year, the highest growth rate over the last 23 months.
According to Linh, a 77% year-on-year jump in Chinese tourists to Vietnam is key for such high growth, while other markets also saw high growth rates, including Taiwan (China) with 37.5% and Thailand with 42.9%.
An increase in the number of tourists would lead to a boom in tourism services, Linh added, saying the growth rate of the accommodation and food catering services was equivalent to that of overall GDP growth.
Thirdly, logistics. A strong growth in trade activities over the past few years led to a boom in the flow of trading goods.
"Vietnamese enterprises could grasp this opportunity as only a handful foreign investors have entered this market," stated Linh.
Fourthly, construction and construction materials. In the last two years, the disbursement rate of public investment funds have remained low. However, with the government's strong efforts, the disbursement rate is set to accelerate in 2020.
Linh added more involvement from the private sector, enabled by new laws, would make the industry more attractive.
Fifthly, agricultural sector and related services. "The growth rate of the agricultural sector in 2019 is projected at a modest level, mainly due to difficult weather conditions. However, the expectation is that the next year would be better, taking the sector back to its growing path," Linh said. Hanoitimes
Hai Yen/Nam Bac