A conference, titled 'New vision, new opportunities for FDI in the new era', is expected to take place on October 4 to review the 30-year period of attracting FDI.
Since the Foreign Direct Investment Law, considered one of the first achievements of the doi moi (renovation), came into life in December 1987, Vietnam has gone through 30 years of attracting FDI.
More than $182 billion worth of capital has been pledged by foreign investors so far, which go to most business fields. FDI has played a very important role in the national economy, especially in economic restructuring.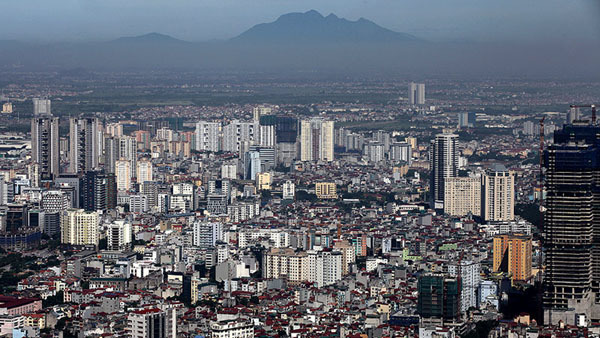 The foreign invested economic sector amounts to 25 percent of total investment capital of the society, and makes up more than 70 percent of the country's export turnover.
Some experts and scholars have warned that FDI is overwhelming in many business fields, thus taking up Vietnamese enterprises' opportunities. More seriously, it may make the national economy become reliant on it.
Nguyen Dinh Cung, head of the Central Institute of Economic Management (CIEM), said the story about foreign invested enterprises (FIEs) must not be analyzed separately, but in the overall situation of the economy.
The problem that needs to be solved is not FIEs, but the private economic sector. It is necessary to find solutions to support the sector's development.
Over the last 30 years, FDI has actively contributed to improving economic institutions and business investment environment in compliance with market economy rules; improvingeconomic management capacity, corporate governance, supporting SOE reform and upgrading the competitiveness of the economy.
However, some problems of FDI have also been found, especially unsatisfactory technology transfer.
The existing problems, plus the new challenges in political and economic conditions in the world – the US-China trade war, the strong rise of protectionism and the race for AI development – all require Vietnam to draw a new strategy on attracting FDI in the next development period.
After joining WTO, FDI into localities soared in all fields. This, as commented by analysts, is the consequence of the failure of state-owned enterprises (SOEs) and the immaturity of private businesses. That is why local authorities have to invite FIEs to come to develop local economies by building resorts, golf courses and hotels.
However, these projects cannot help change the foundation. In order to change the foundation, it is necessary to change resources allocation. But this still cannot be done, which explains why private enterprises still cannot grow.
Vietnam offers freedom to businesses, but there are two many latent uncertainties in production and business. Therefore, businesspeople tend to seek short-term opportunities and only develop small businesses until one day they earn enough money and leave Vietnam to settle down and do business overseas.
Thorny path ahead
As experts point out, the biggest failure in Vietnam's FDI attraction over the last 30 years is tunsatisfactory technology transfer.
Vietnam needs to attract leading technology firms to receive technologies to be transferred from them. To do this, policies on FDI must be reasonable and attractive. Hi-tech parks must become innovation centers.
The three major pillars needed include investors, business incubators, and technology service centers that connect private enterprises.
Deputy Minister of Planning and Investment Vu Dai Thang stressed that it is necessary to perfect the institutional regime, upgrade competitiveness so as to select high-quality FDI projects suitable to the country's socio-economic development strategy.
In the immediate time, Vietnam needs to prioritize to attract hi-tech projects from multinational groups in manufacturing industry, hi-tech agriculture, IT and services, of which Vietnam has potential.
What Vietnam is looking forward to now is that investors share Vietnam's new vision in attracting FDI, and accompany Vietnam in the future development process.
To make this happen, there is no other way. As Nguyen Dinh Cung said, Vietnam needs to continue to change its institutional regime.
Lan Anh