The island communes of the Truong Sa island district in the central province of Khanh Hoa conducted early voting on May 16 while the election constituency in Truong Sa town will hold its election on May 23, the same date as scheduled.
Meanwhile, voting in the southern continental shelf area in Ba Ria - Vung Tau province was held on May 4 and at the Dk1/16 Platform in Phuc Tan Bank on May 6, becoming the first areas at sea to complete early voting.
Vessels were arranged to transport ballot boxes from islands and platforms to shore by May 23.
"Although being far from the mainland, the soldiers and people in the Truong Sa island district have overcome difficulties to do participate in the election of deputies to the 15th National Assembly and the People's Councils at all levels for the 2021-2026 tenure. We hope that the elected deputies will continue to care about the lives of the people, especially those in the sea and islands areas," said Chairman of the People's Committee of Truong Sa island district Le Dinh Hai.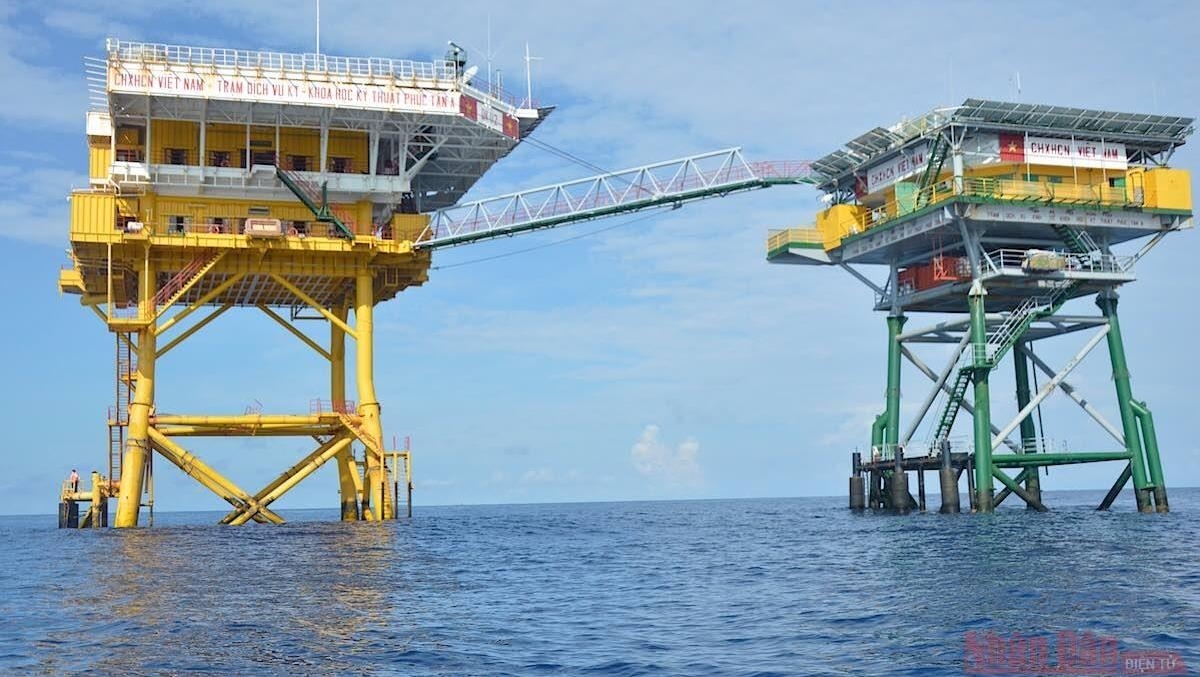 The DK1/2 Platform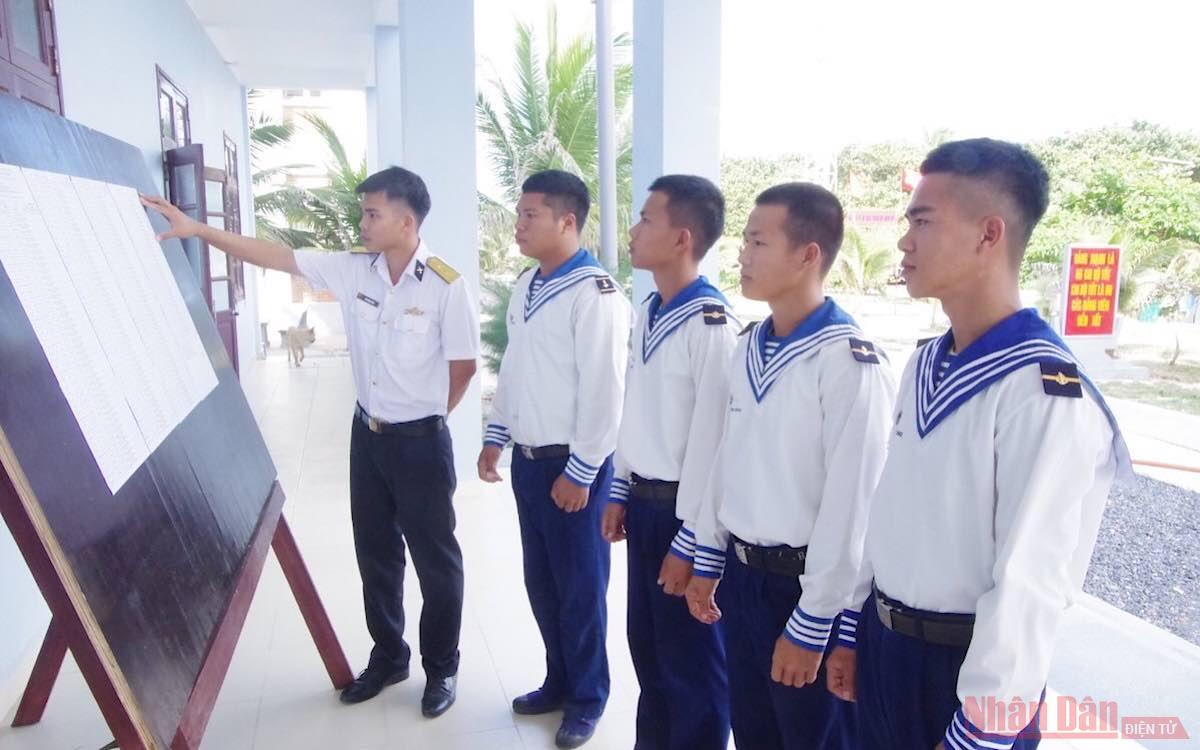 Soldiers review the list of candidates on Phan Vinh island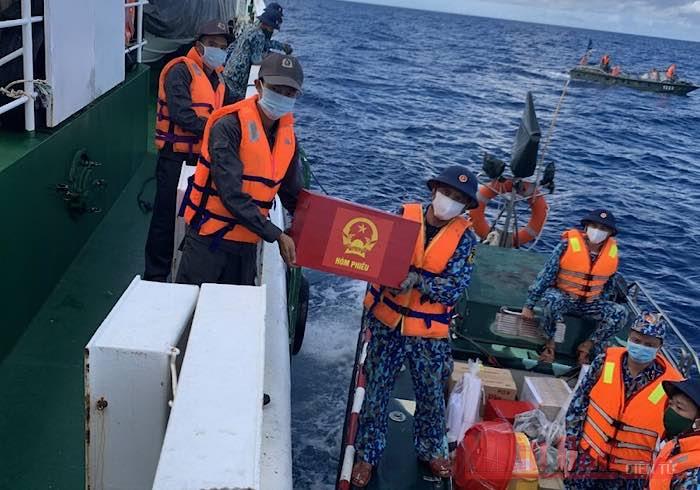 The ballot box is moved to the island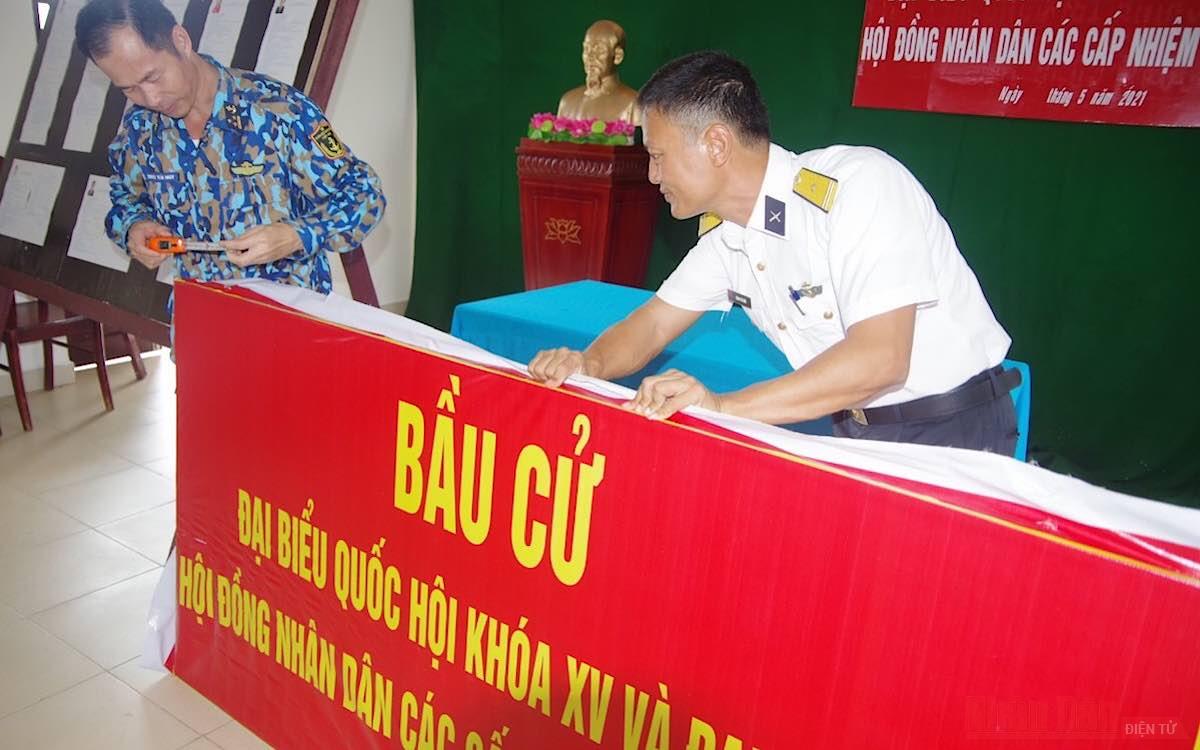 Preparations for the election in Phan Vinh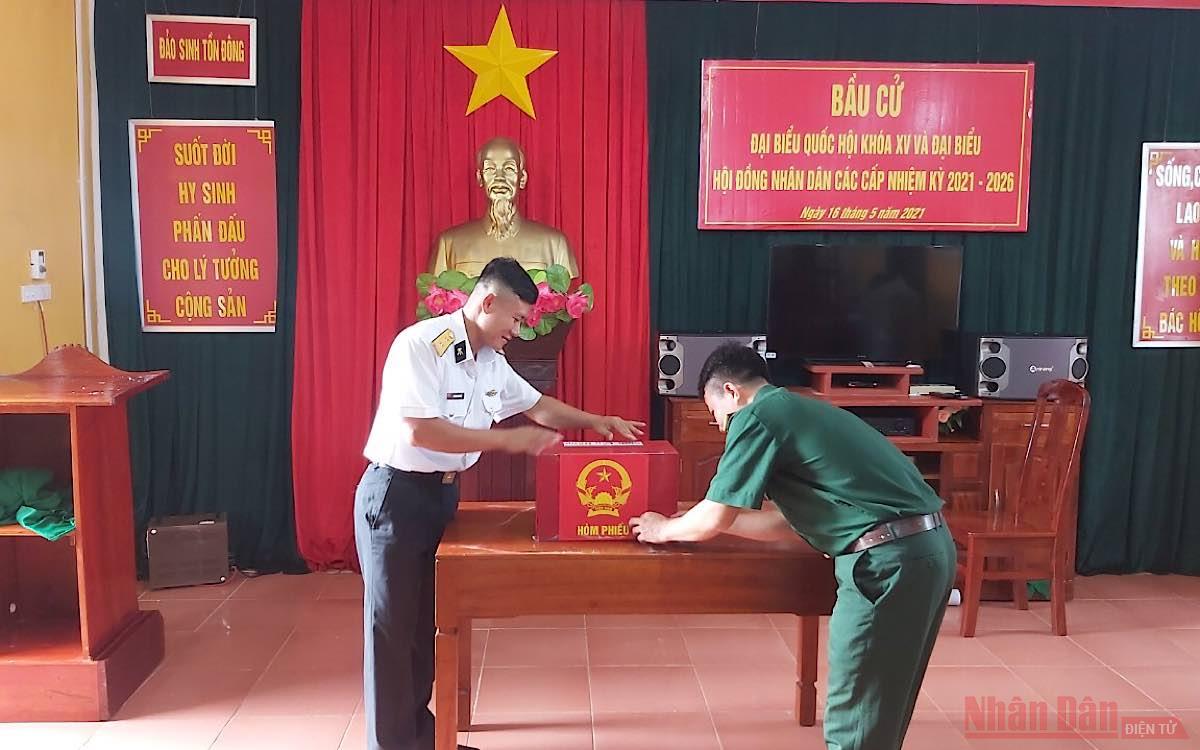 The ballot box is prepared on Sinh Ton Dong island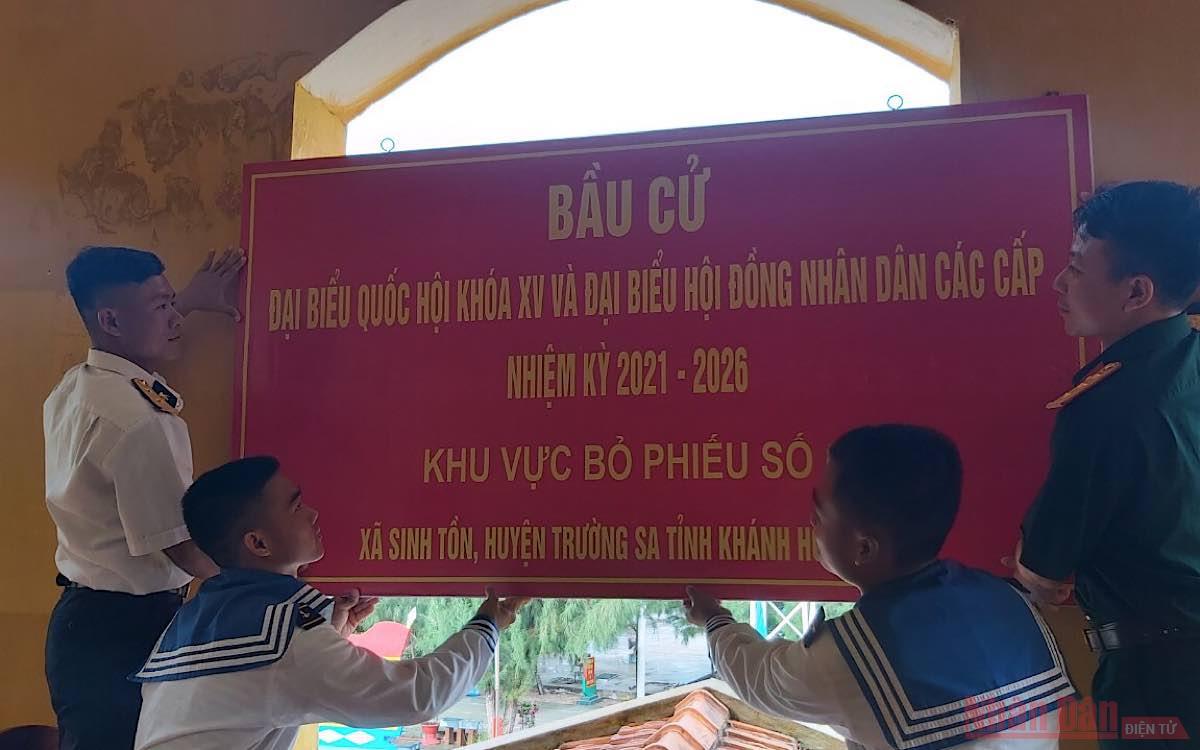 Sinh Ton island is ready for its voting day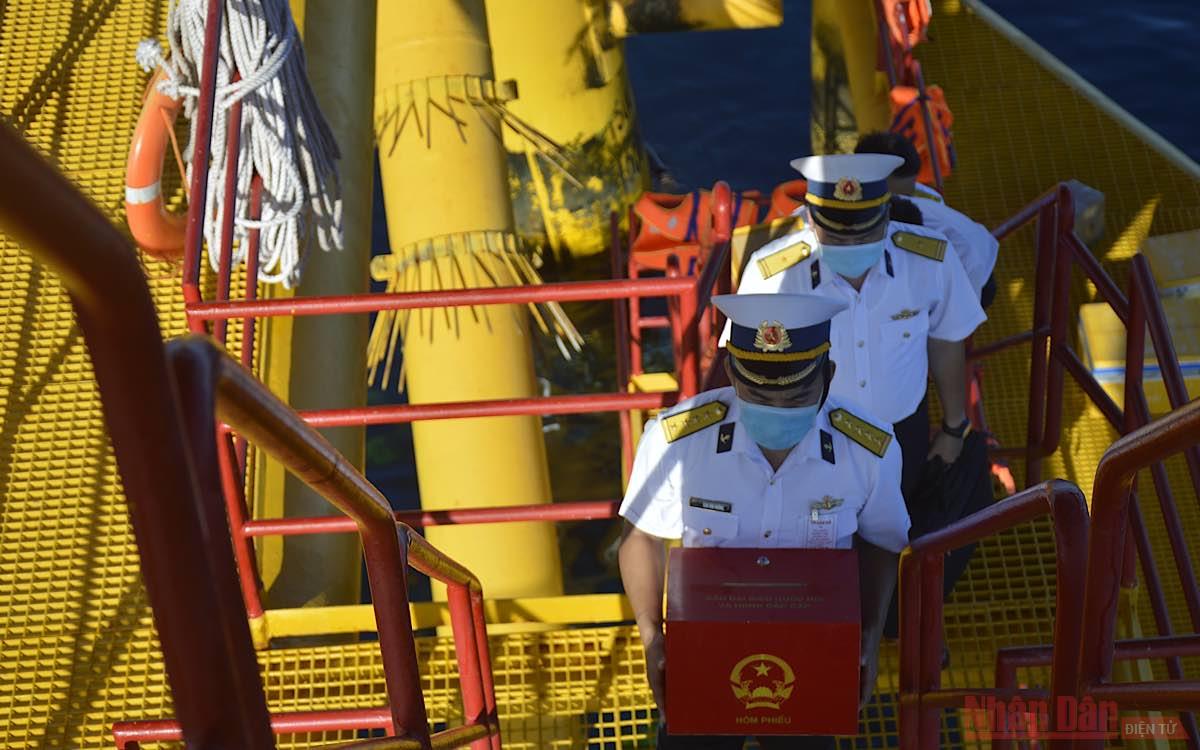 The election team carry the ballot box to the DK1/8 Platform
Voters read the brief biographies of candidates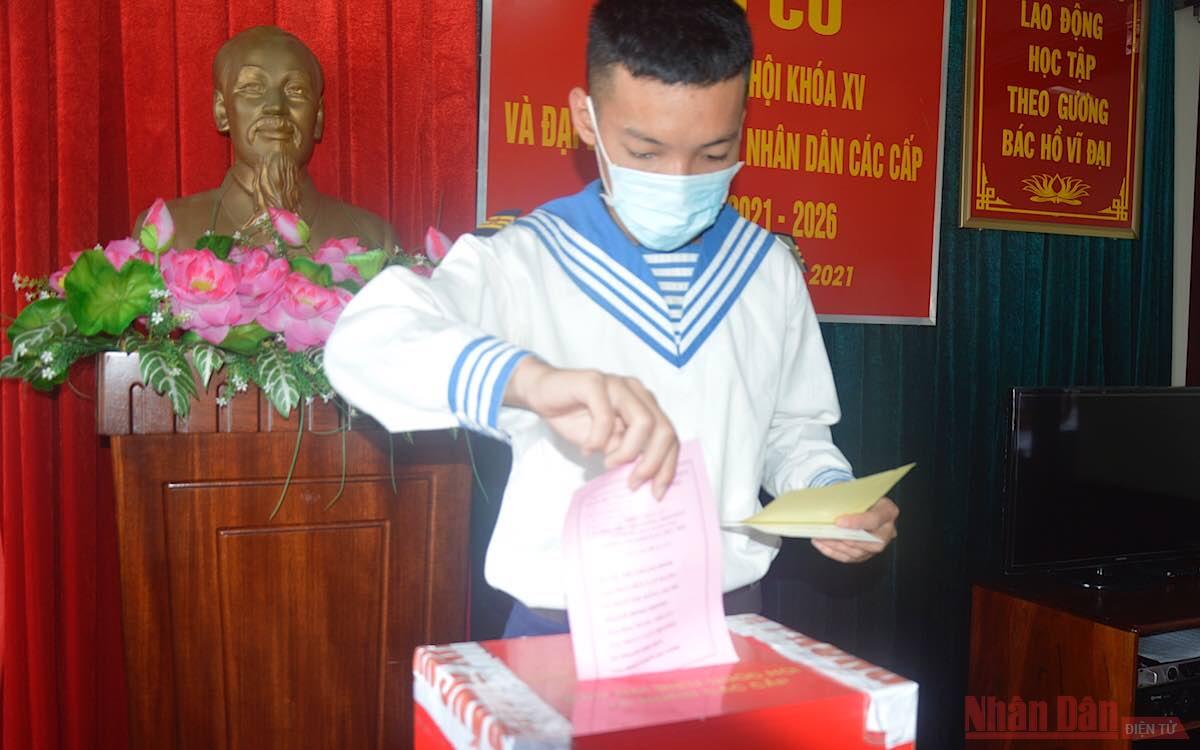 Voters at the DK1/16 Platform cast their ballots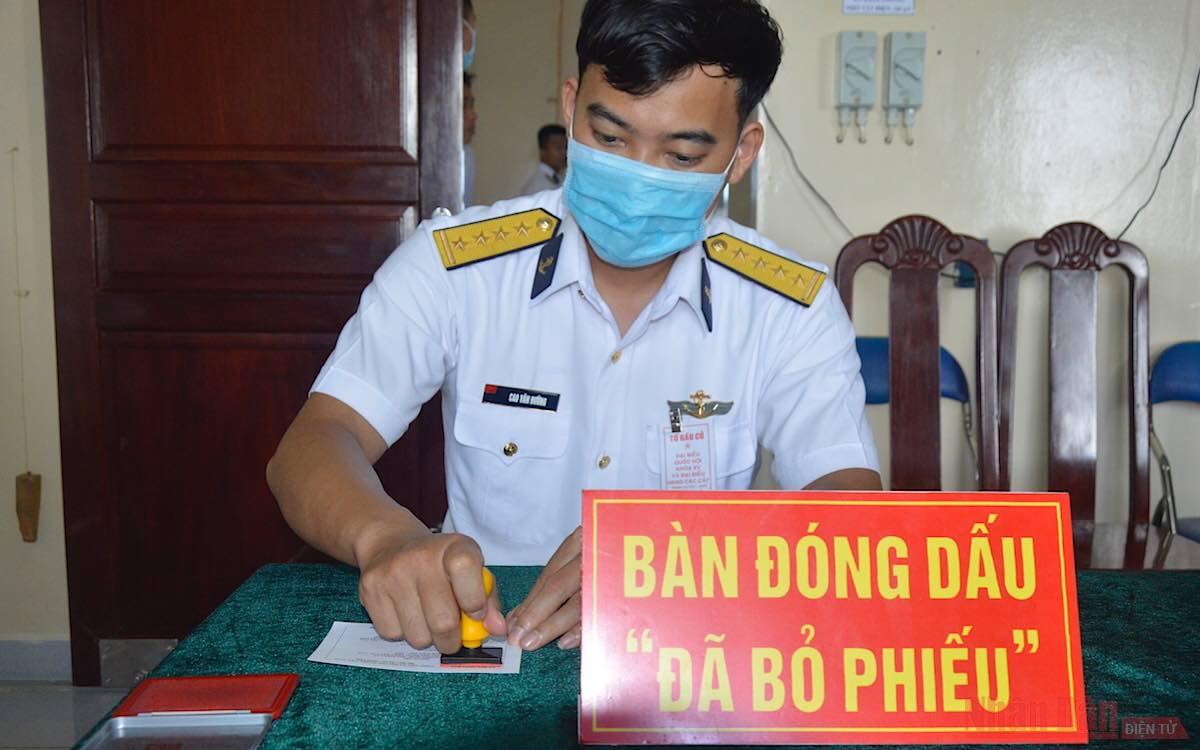 Ballot cards stamped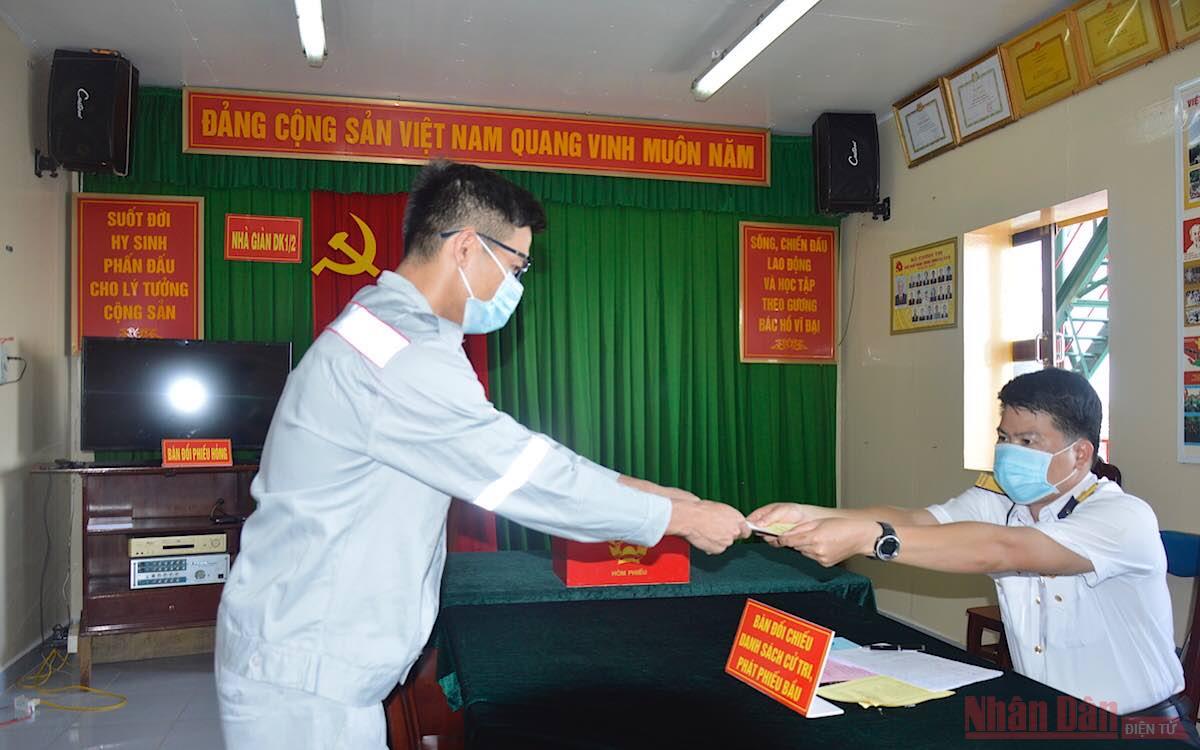 Ballot cards are delivered to voters at the DK1/17 Platform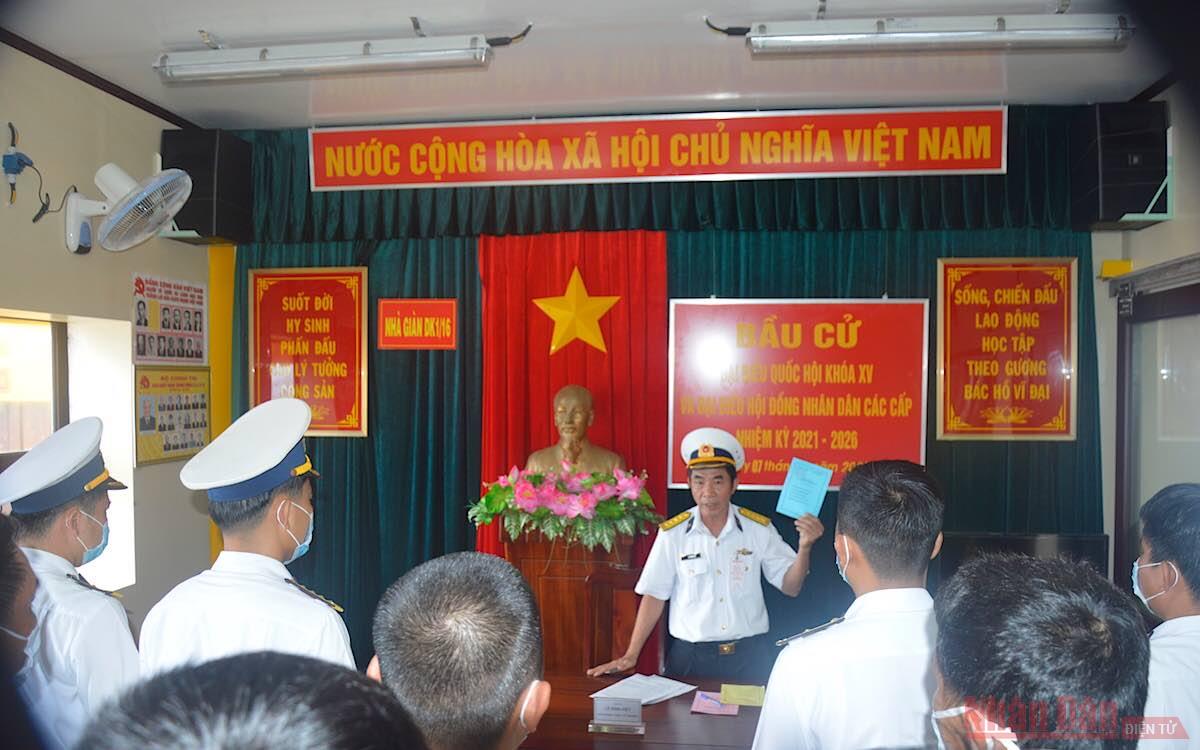 Colonel Le Dinh Viet, head of the election team gives instructions on the voting at the DK1/16 Platform.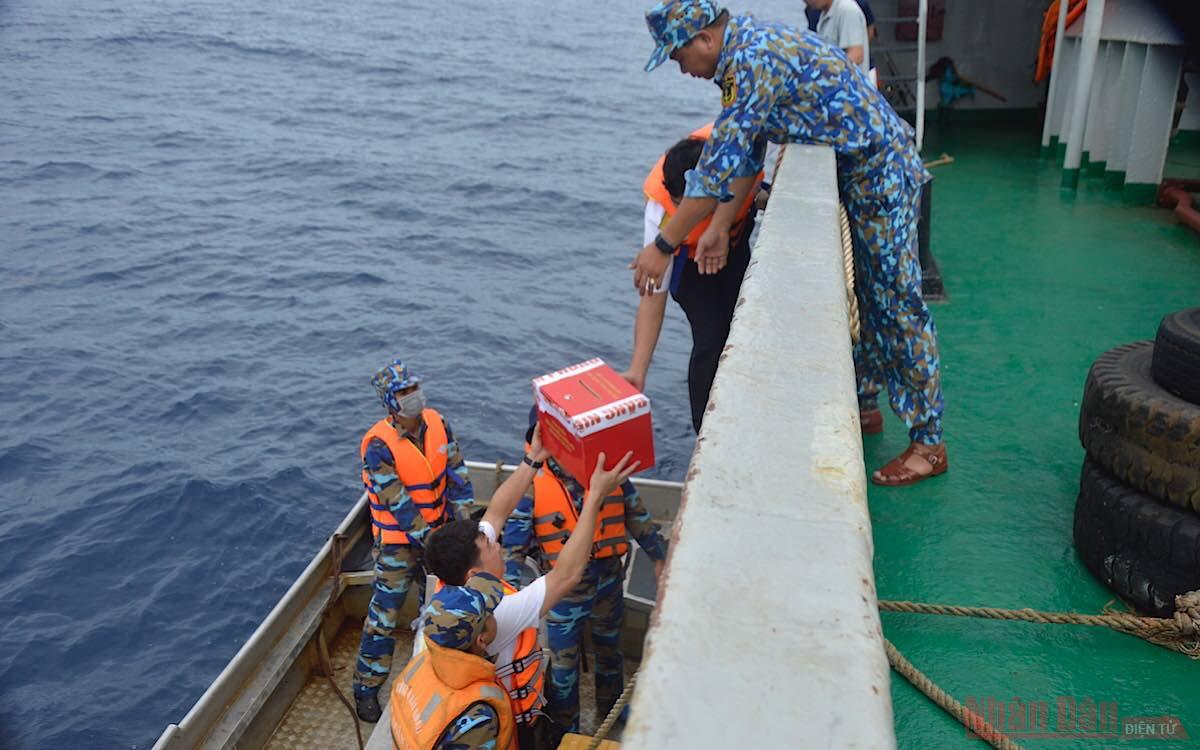 The ballot box brought to the ship
Nhan Dan

More than four decades after national reunification, the Truong Sa (Spratly) archipelago has been changing day-by-day.