A ceremony was held on May 5 to break the ground for the construction of a flag tower on Tho Chu island, the southwestern province of Kien Giang.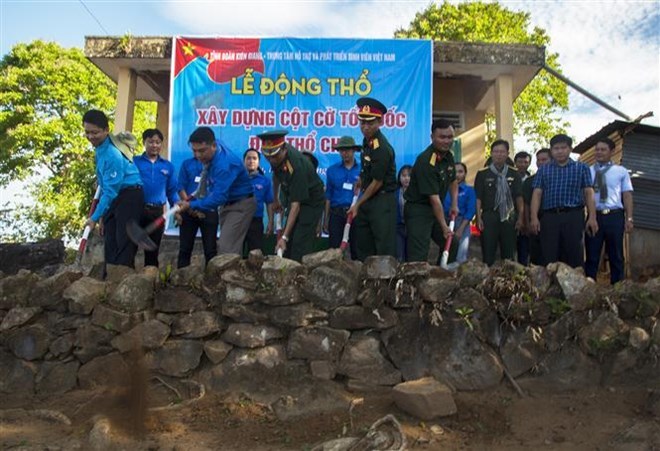 At the event
The ceremony had the participation of representatives of the Ho Chi Minh Communist Youth Union Central Committee and its local chapter as well as the military unit on the island.
The construction of the tower was initiated by the central committee, with financial assistance from donors. It is to contribute to the confirmation of the country's sovereignty and helps educate the younger generations on the national sovereignty over the sea and islands.
Construction will be completed within three months after the ground-breaking ceremony. The tower will rise 22 metres above the ground and its base covers 25 square metres. The construction is projected to cost 1.65 billion VND (about 71,400 USD).-VNA