Formula One legend David Coulthard put the peddle to the metal Saturday night and hit the streets of Hanoi.
 Hanoi leader thanks FIA President for helping with F1 race
Construction of Formula One racetrack begins in Hanoi
What will Vietnam gain if it hosts the F1 race?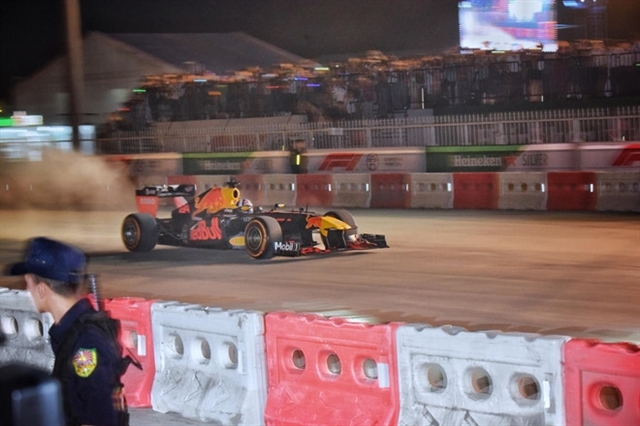 David Coulthard drives through the streets of Mỹ Đình Stadium. — Photo zing.vn
Coulthard, who has won 13 races and stood on the podium 62 times, drove the Aston Martin Red Bull car in the capital, in build up to the F1 race in Hà Nội.
In 12 months time, the likes of Lewis Hamilton and Sebastian Vettel will be behind the wheel battling it out for pole position.
"This is a great opportunity for Hà Nội and Việt Nam to promote its image, attract investment and tourism," said Nguyễn Thế Hùng, Deputy Chairman of Hà Nội's People's Committee.
IAt the Saturday's launch event, fans had also a chance to experience F1 for themselves thanks to virtual motor racing provided by the ADT Group.
Preparations for the race have been well underway in Hà Nội since the capital city was chosen to host the race. It will be held near the Mỹ Đình National Stadium around a 22 corner street track.
Fans can buy tickets at www.f1vietnamgp.com.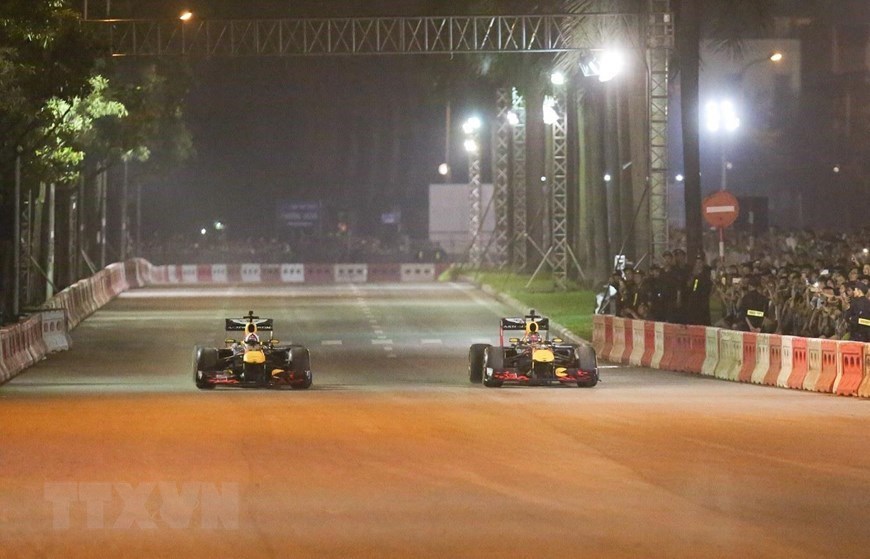 Formula One legend David Coulthard drives the Aston Martin Red Bull car and hits the streets of Hanoi, April 20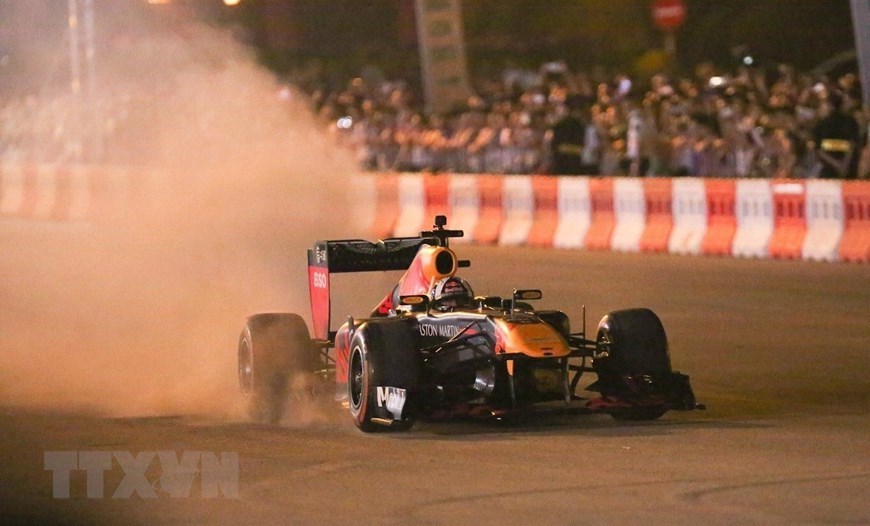 Formula One legend David Coulthard drives the Aston Martin Red Bull car and hits the streets of Hanoi, April 20. Coulthard has won 13 races and stood on the podium 62 times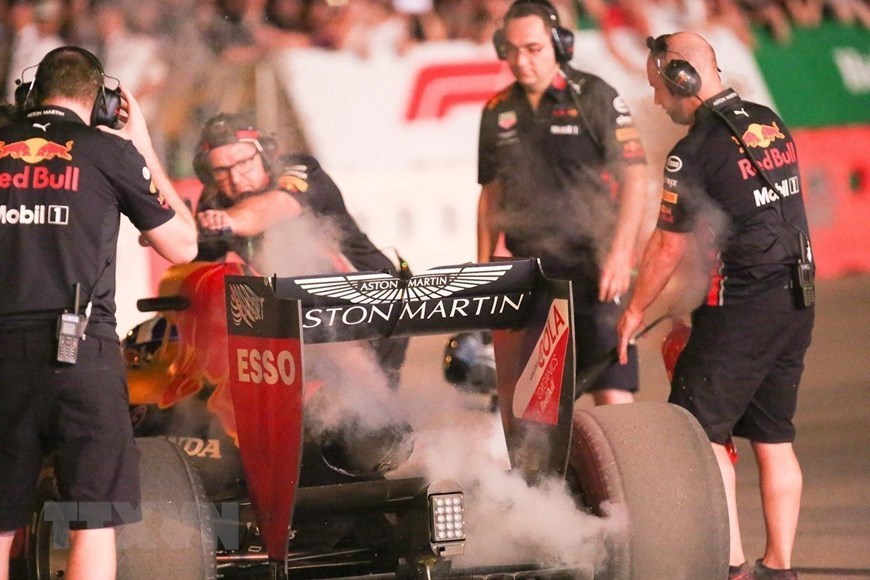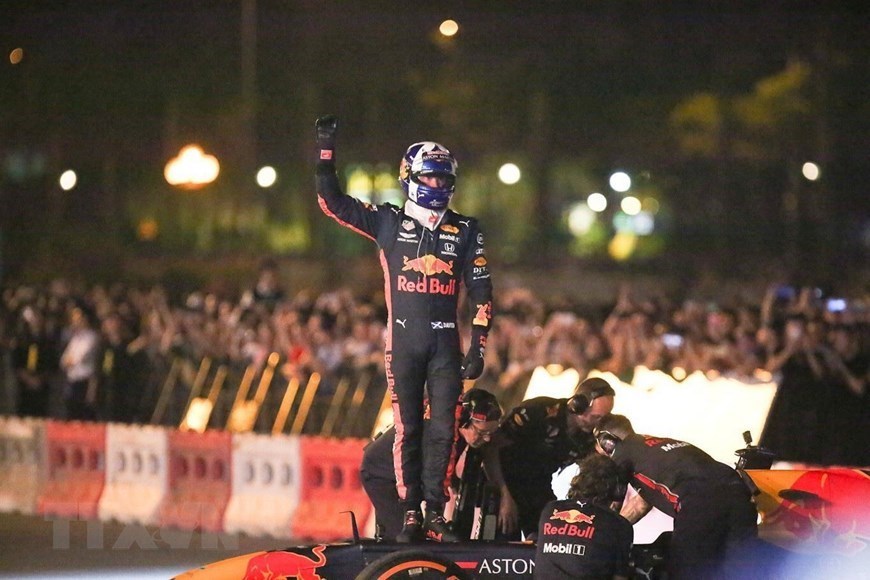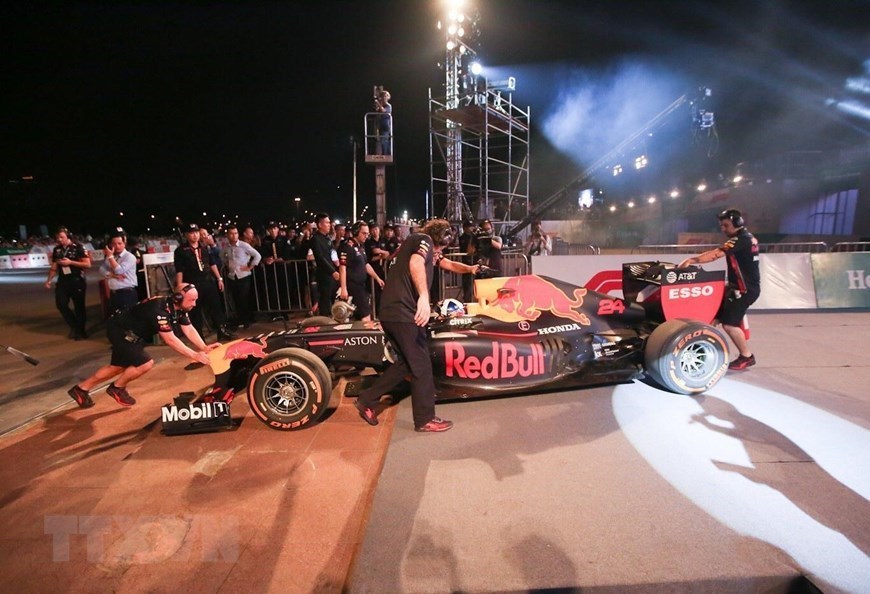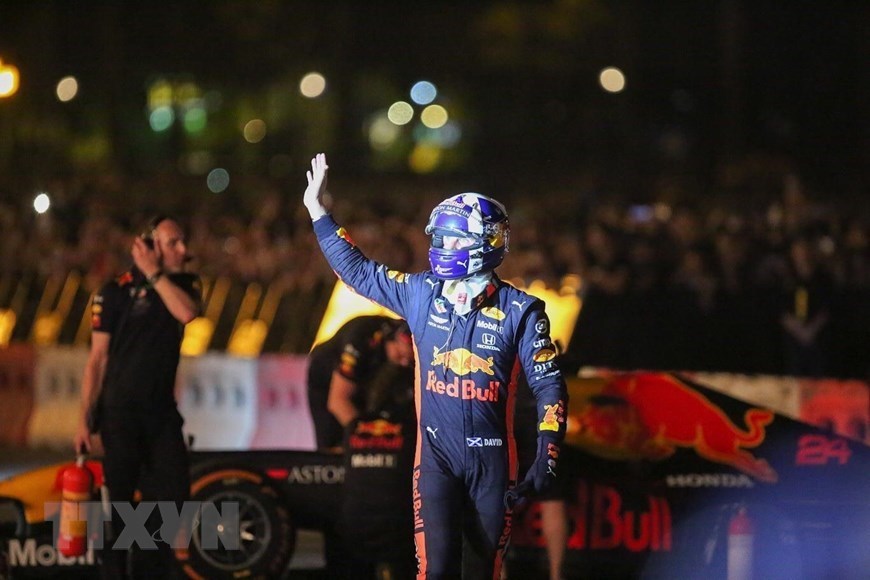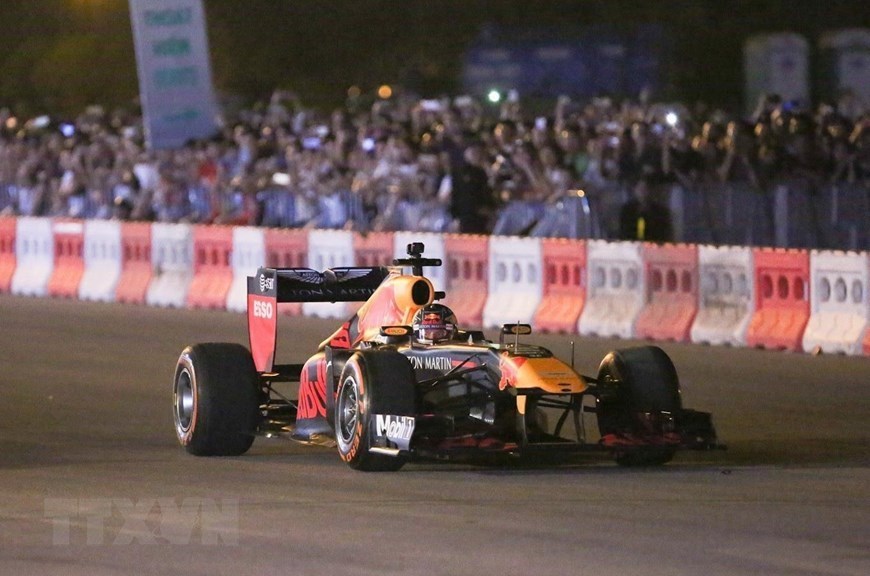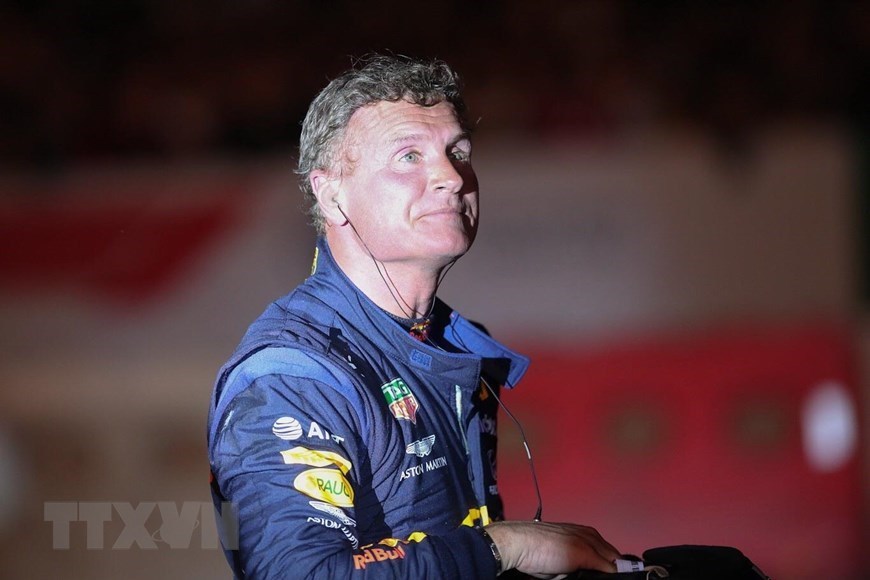 Formula One legend David Coulthard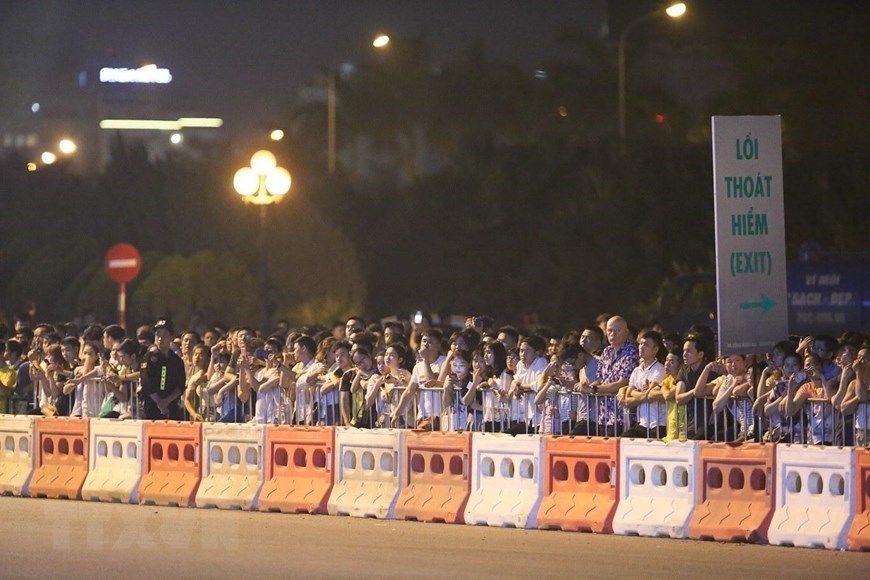 At the launch event, fans have a chance to experience F1 for themselves thanks to virtual motor racing provided by the ADT Group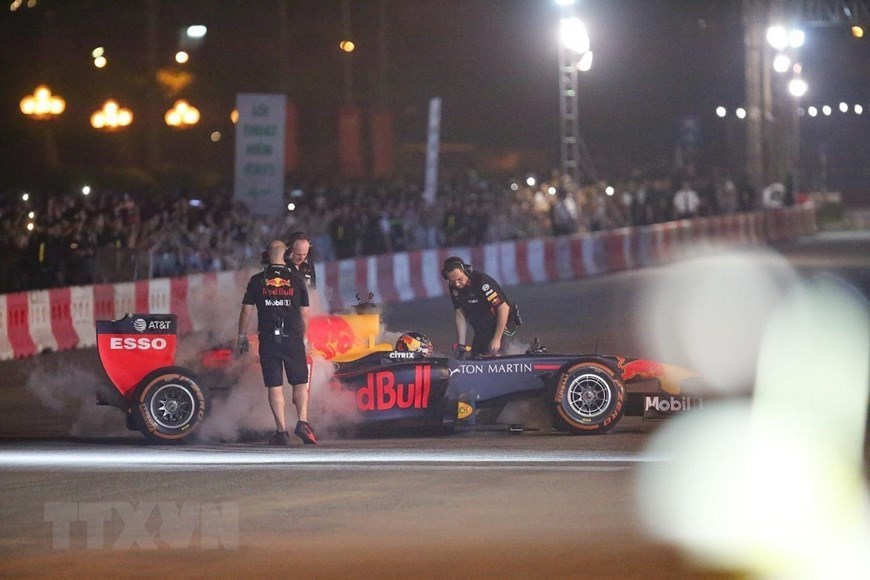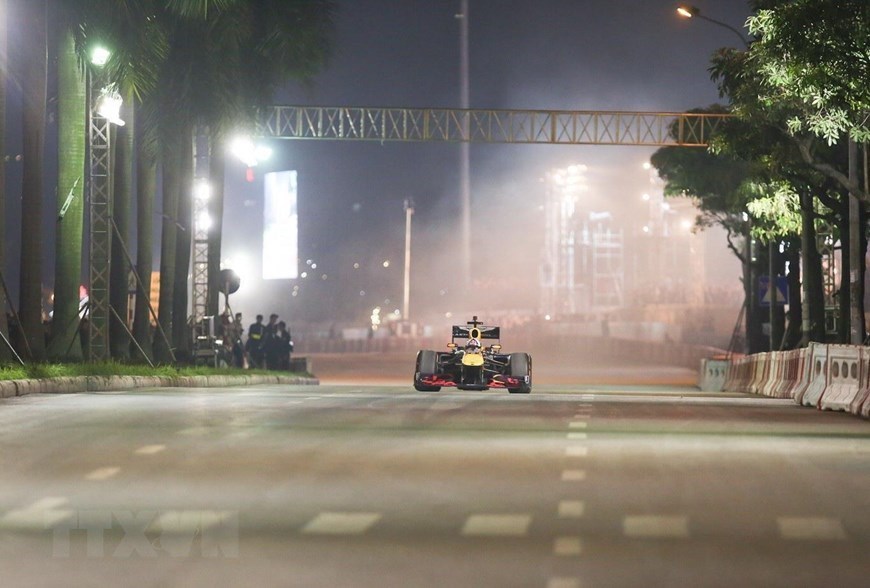 VNS/VNA