With their skilled an d talented hands, artists have created artworks from recycled materials, turning the road along the Red River in Hanoi into an eye-catching and interesting contemporary art space.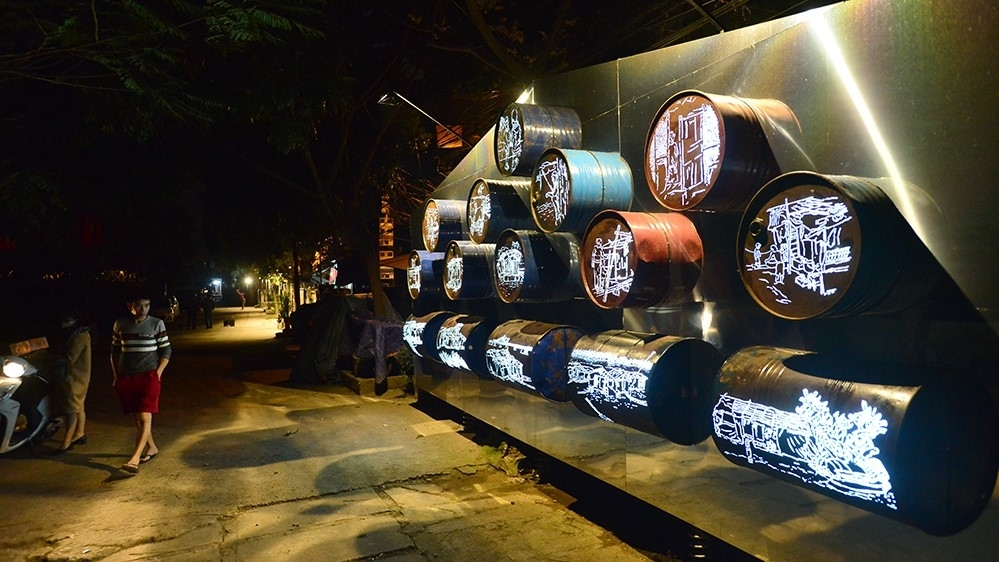 The road along the Red River in Phuc Tan Ward, which was known as a place for many kinds of waste, has been turned into a prominent art space.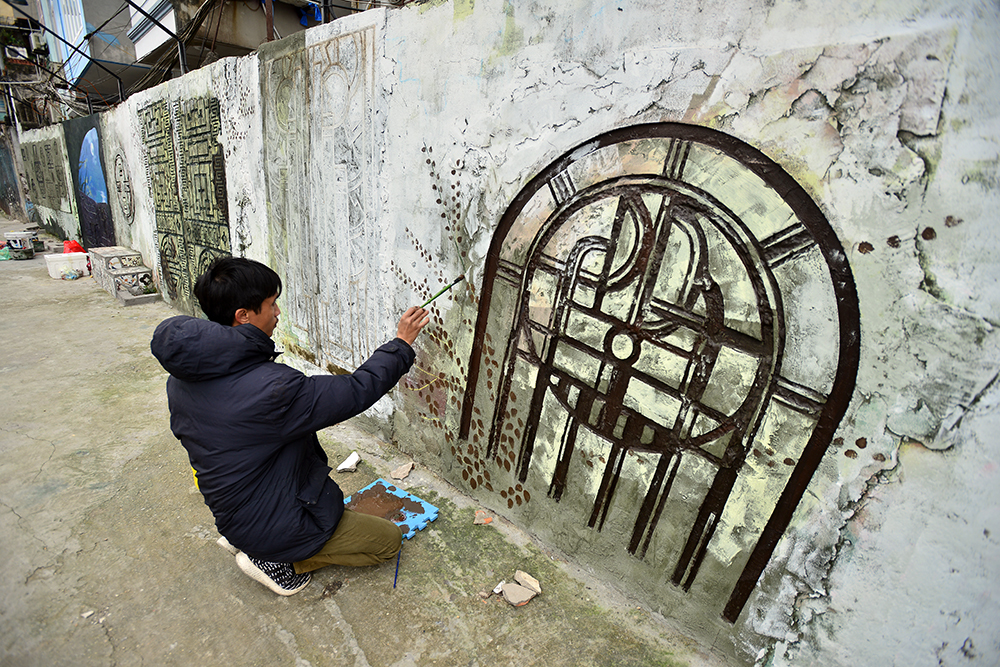 Sixteen art installations, which spread over a 250m wall, were created by 16 domestic and foreign artists.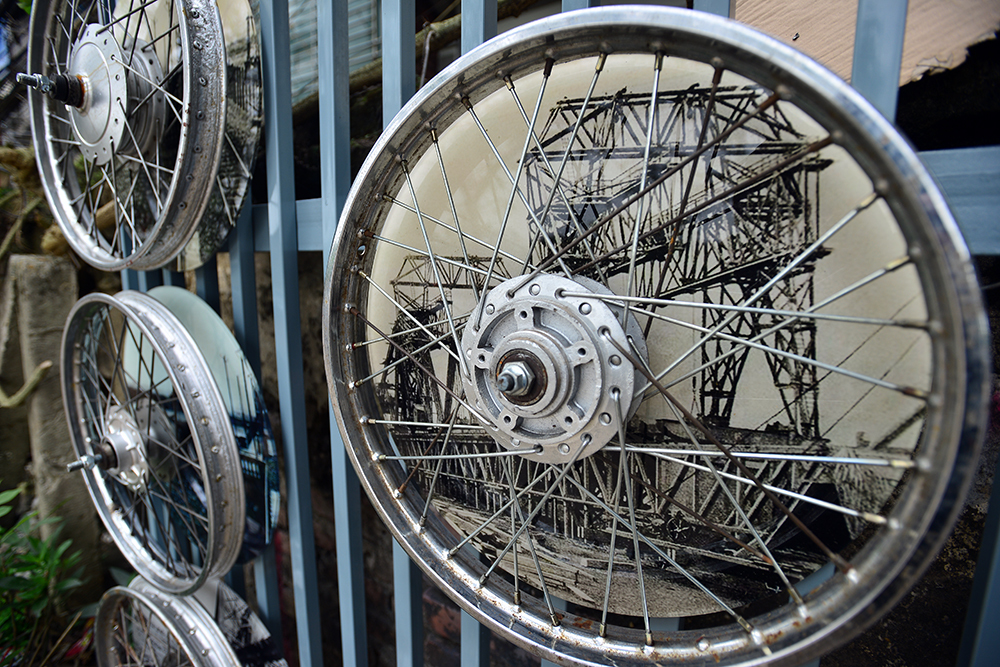 The materials are mainly recyclables, including plastic bottles, barrels, wheel rims and exhaust pipes, as well as the rubbish from the road and other recycling areas in the city.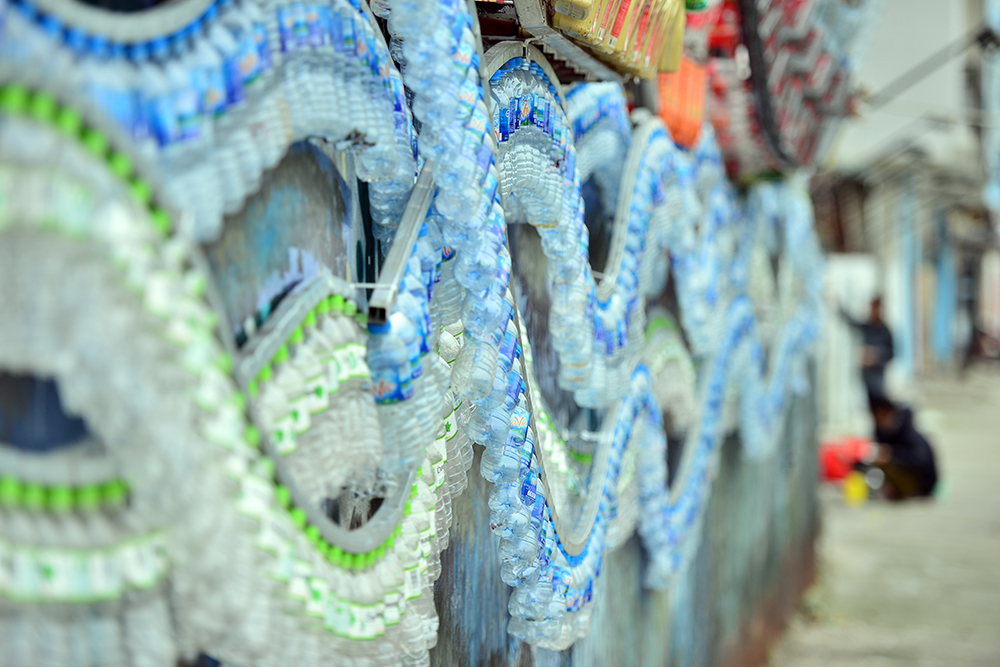 Painter Nguyen The Son, who is a lecturer from Vietnam Fine Arts University and a member of the project's curatorial board, said that through the paintings on the wall to change the appearance of the capital city's living space, artists wished to raise public awareness of environmental protection.
The works were inspired by the very specific situation along the Red River, which was known as a trade gateway of the capital city, witnessing the intersection of many historical and cultural factors and endured floods in the past.
The art works, which were designed to be prominent in the days and vivid during evenings, are expected to become a highlight of the city following the Phung Hung mural street.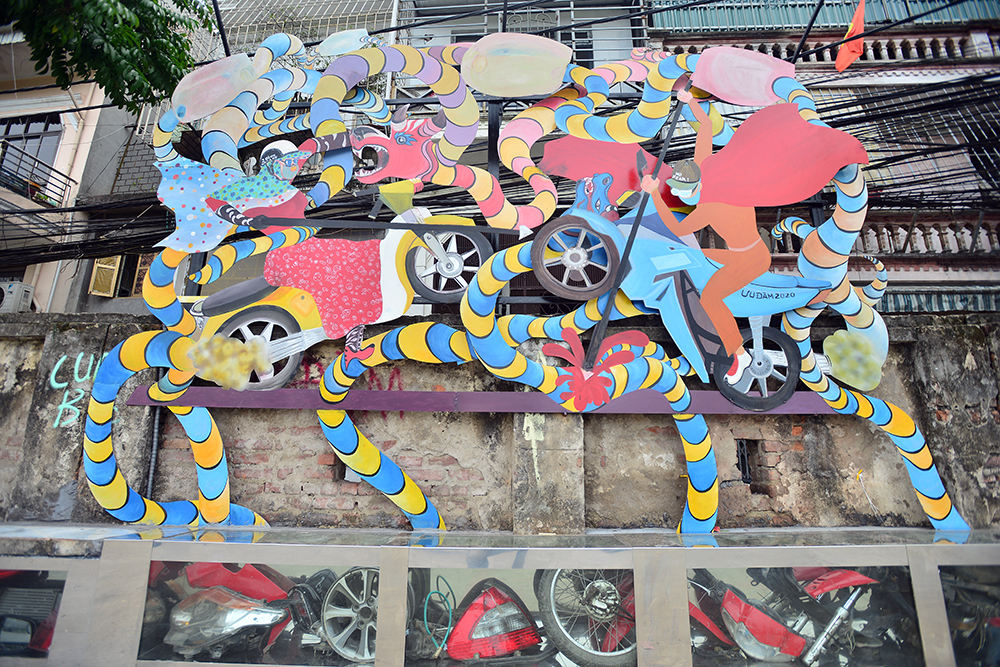 The work "Modern Saints Giong", which was created by Vietnamese-American artist Nguyen Uu Dam, is an installation featuring the battle for a green life. The artist used many recycled materials in combination with CNC laser cutting recycled iron sheet.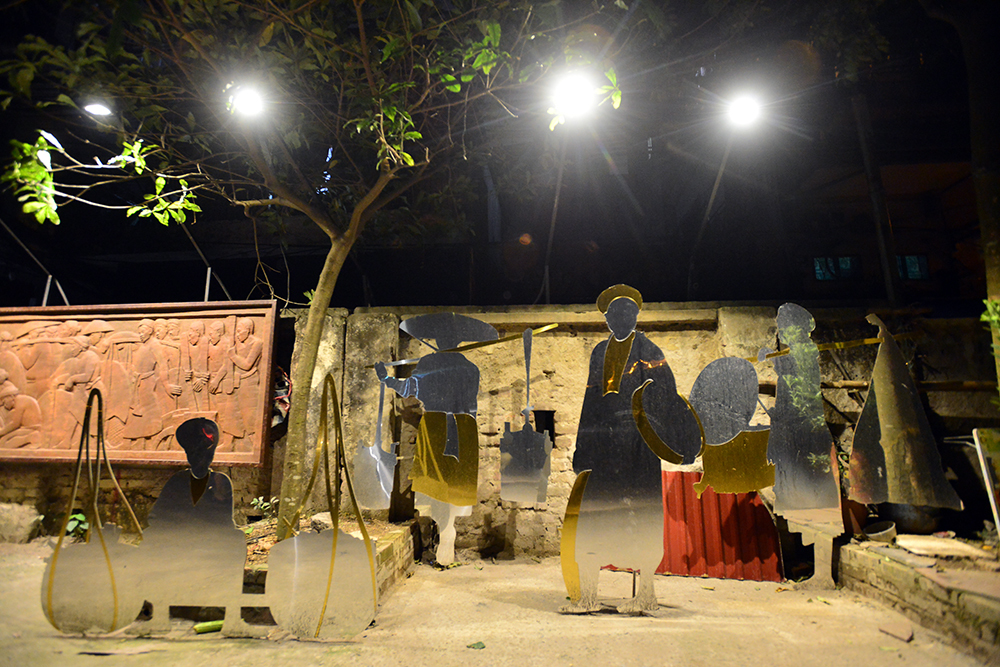 The works "Paddled wares" and "Reliefs of Indochina" by Nguyen The Son reproduced the bustling trading activities of traders in the past.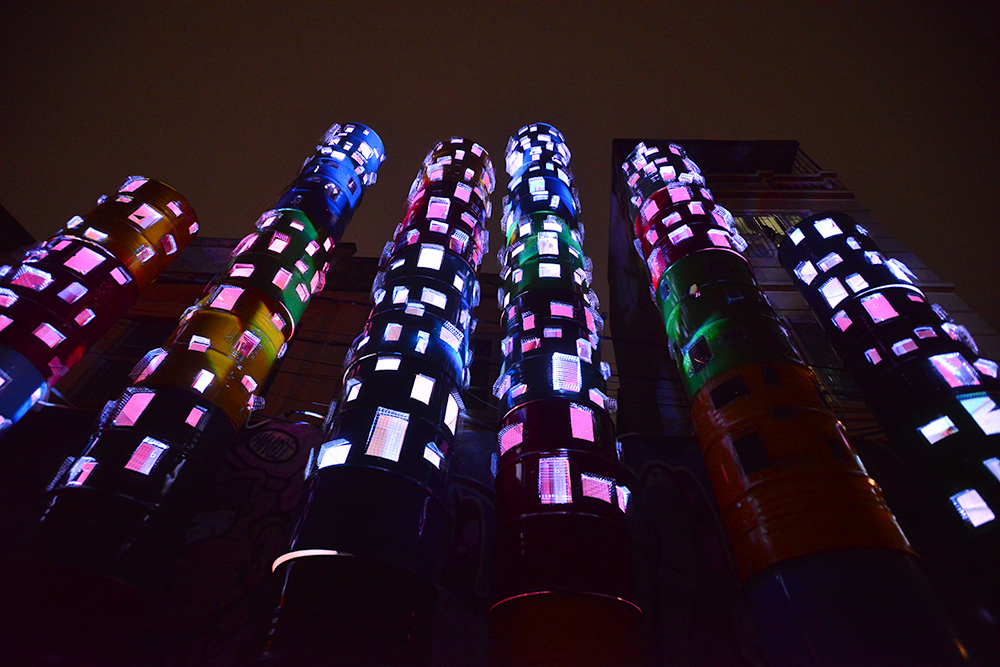 In his work, titled "Riverside City", sculptor Nguyen Ngoc Lam used old drums to create an artistic riverside city.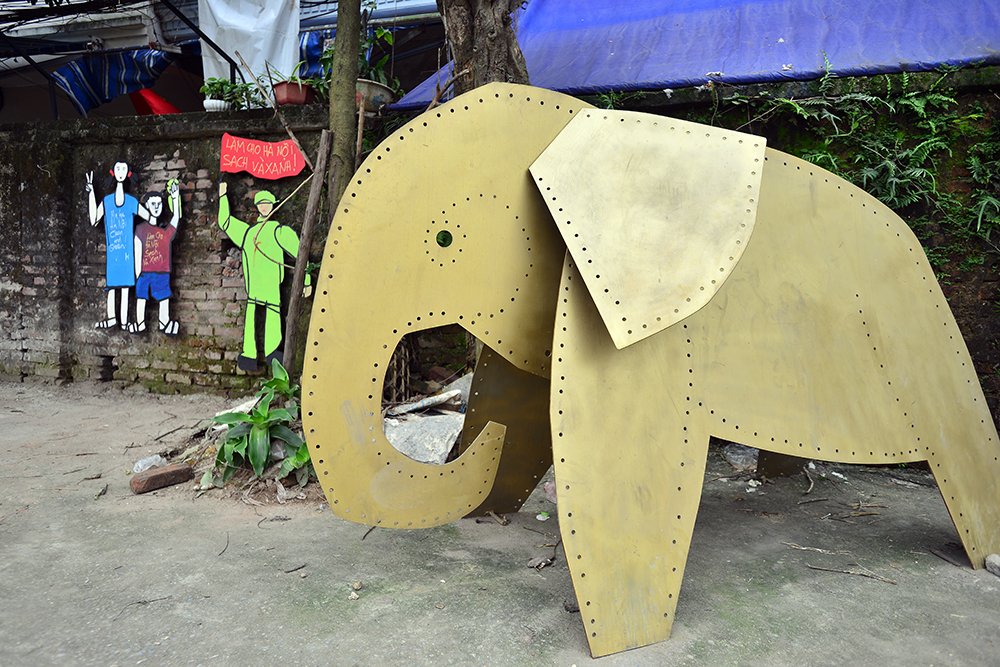 The art project will not only change the appearance of the residential area but also contribute to blow a new airflow into the community's lives, raising public awareness of environmental and living space protection.
Duy Linh/Khanh Huy (Nhan Dan/VNA)

A street in Phuc Tan ward in Hanoi has been decorated by series of art displays that have been made using recycled rubbish.