As one of Hanoi's most prestigious traditional handicraft communities, Bat Trang Ceramic Village in Hanoi has long been a popular destination among tourists as the area provides an ideal shopping location ahead of the upcoming Tet holiday.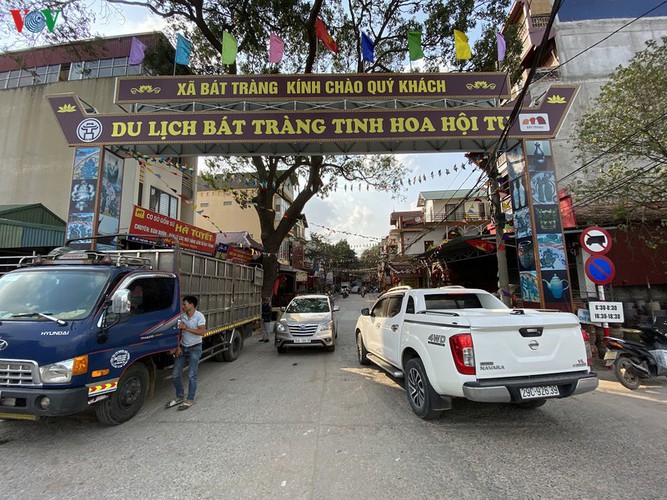 The area that surrounds the gate of the entrance to the ceramic market in Bat Trang ancient village teems with people and vehicles as business in the area booms ahead of the Lunar New Year.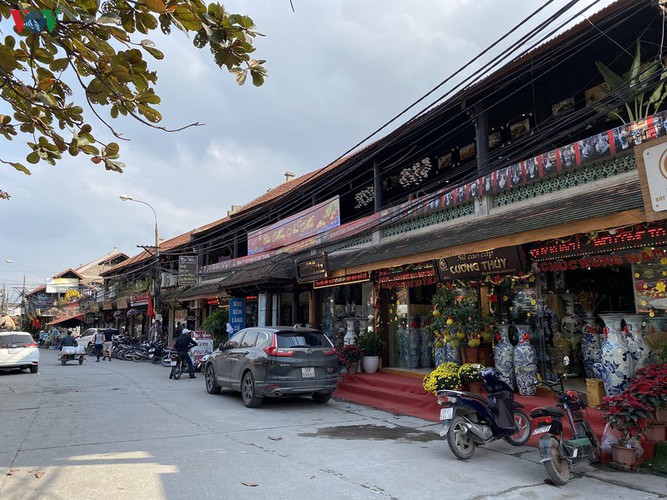 For those who are seeking to purchase a gift for the festive period, sophisticated bowl sets and vases represent the perfect item to buy. Many people appreciate the elegance of the porcelain items and paintings on offer, whilst younger visitors tend to admire the wind-chimes and bracelets.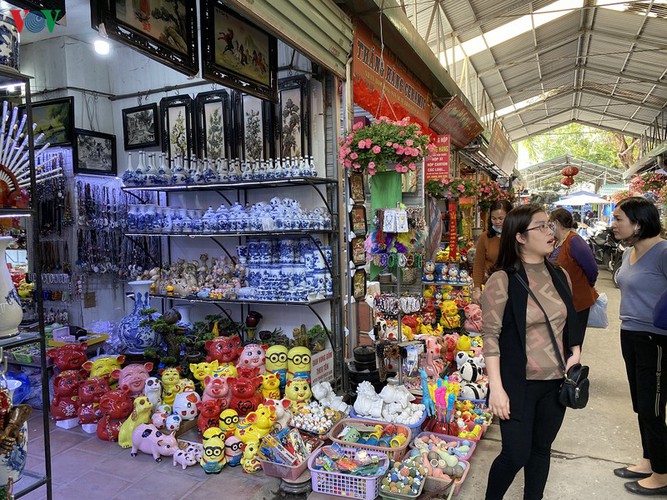 Inside the market many guests come to purchase ceramic products that can decorate their homes.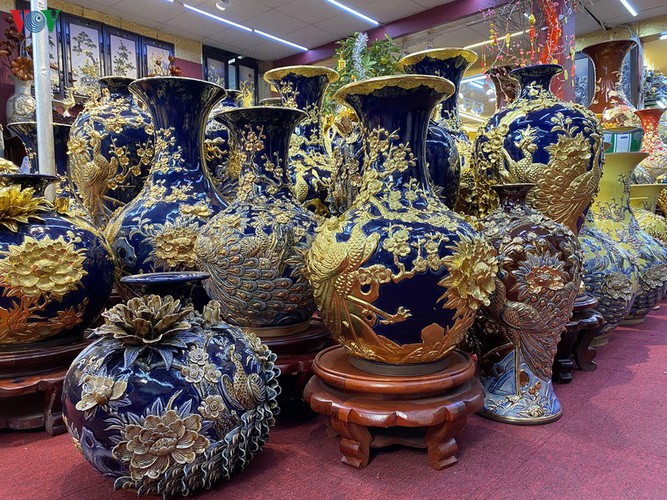 Buyers are given a wide range of choice such as with these uniquely sophisticated large vases.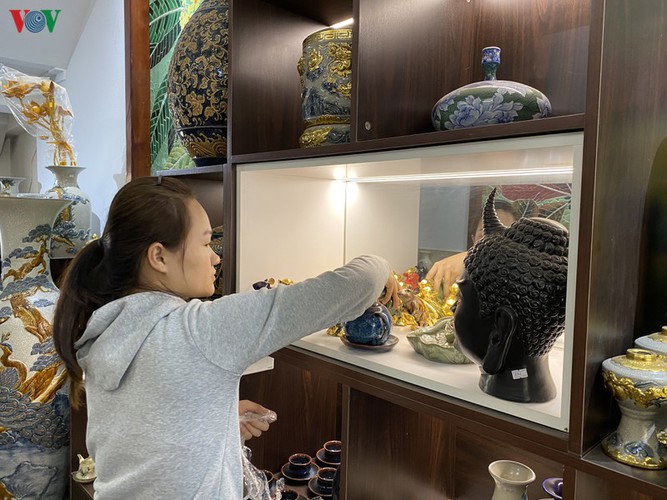 Artisans state that trade in the craft village during Tet is busier than normal with factories in Bat Trang village busy fulfilling hundreds of orders from shops nationwide.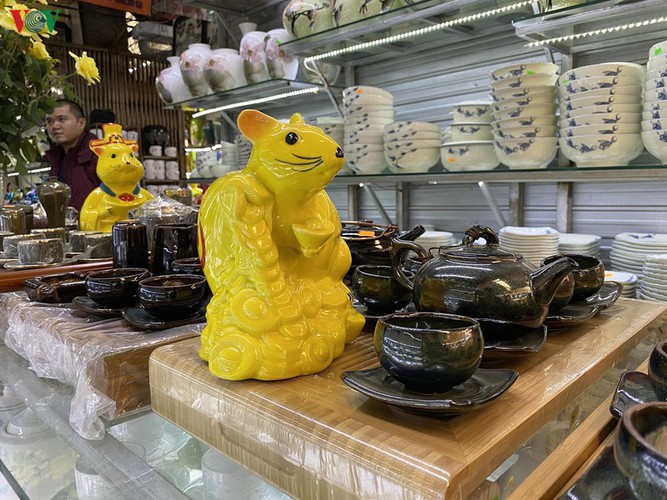 This year mice-shaped ceramic products are a particularly popular item as people prepare to enter the Lunar Year of the Rat.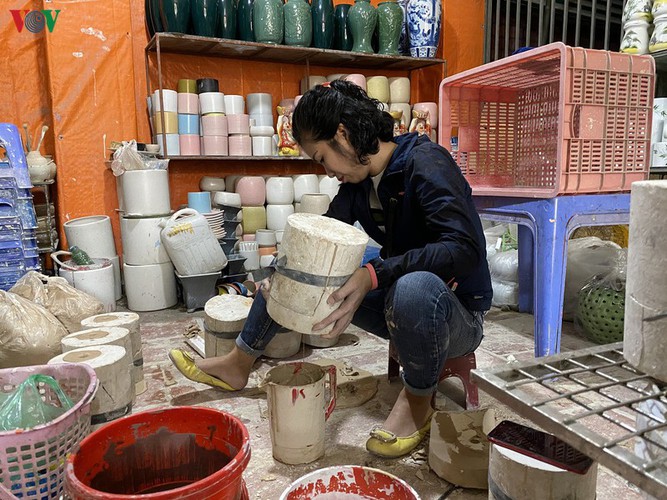 Due to the increase in demand artisans are very busy ahead of Tet.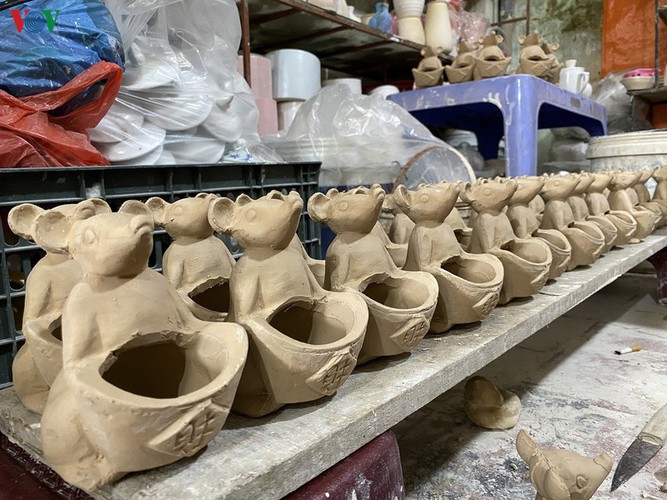 All goods created in the village must be completed on time and must come up to a high standard of quality.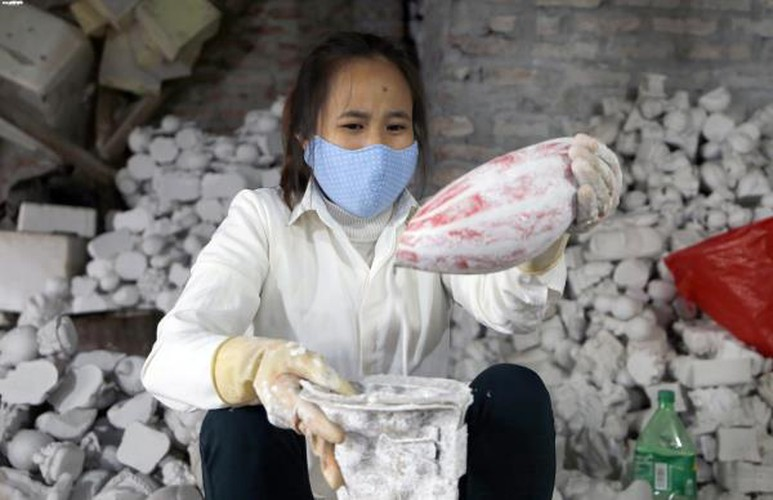 An artisan hard at work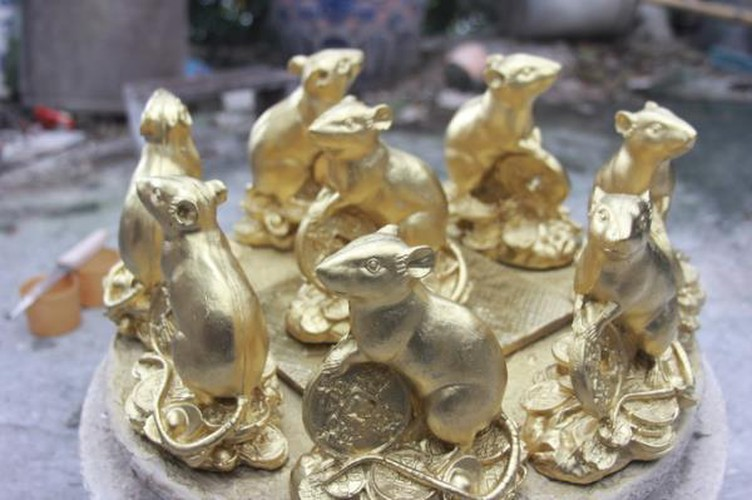 The items on display cost between hundreds of thousands of Vietnam dong to several millions of Vietnam dong.
VOV