Ahead of the annual Kitchen Gods Day, which falls on the 23rd day of the final month of the Lunar New Year, residents of Thuy Tram red carp farming village, Phu Tho province have been busy catching fish.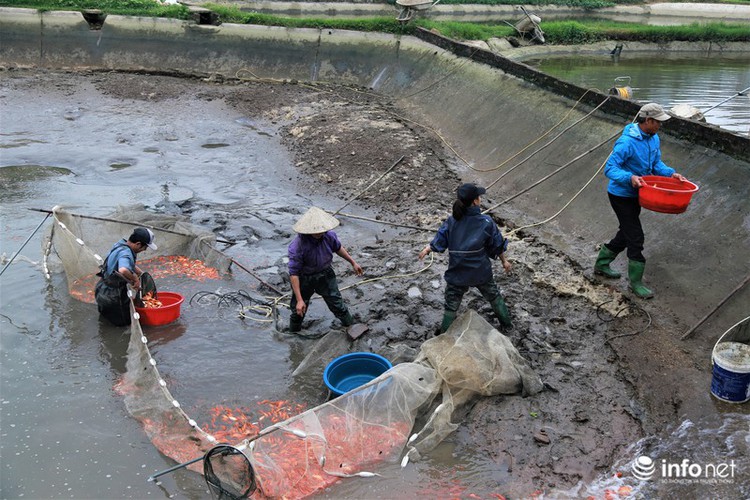 A bustling atmosphere descends on Thuy Tram red carp farming village ahead of the Kitchen Gods Day.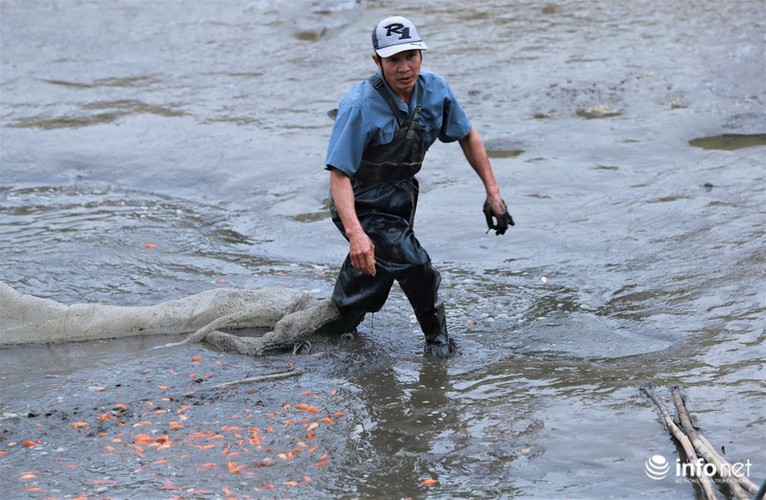 A local resident states that the prices of red carp are lower in comparison with other years, with prices ranging from VND50,000 to VND60,000 per kilo.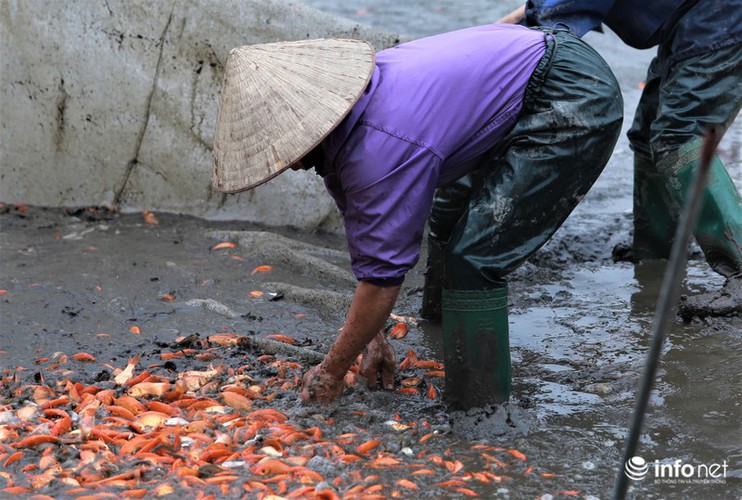 According to farmers in Thuy Tram village, traders are arriving in the village from various provinces such as Lao Cai and Yen Bai in order to purchase red carps.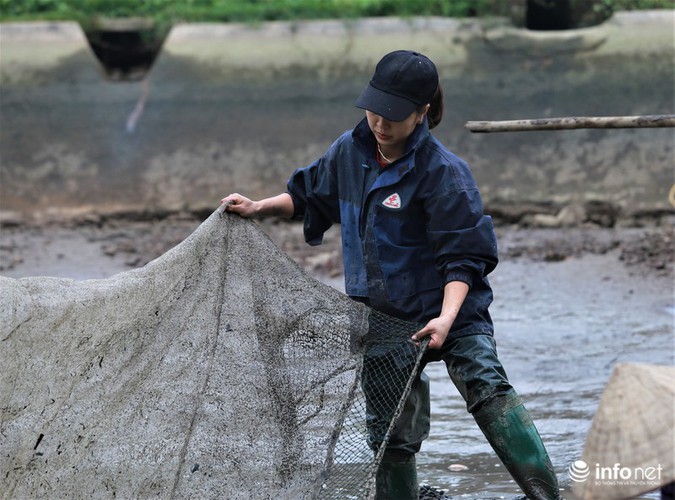 At present Thuy Tram village is home to over 30 hectares of red carp farming. Of the 670 households in the village, 353 are directly engaged in fish production and other trading activities.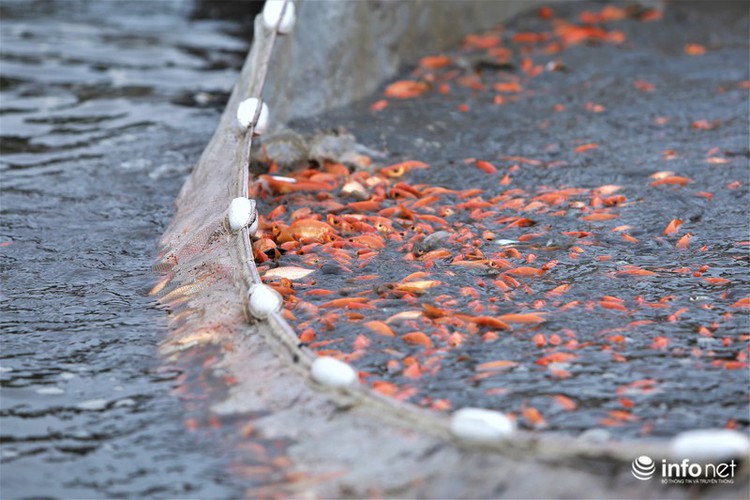 The fish are usually reared from the middle of the year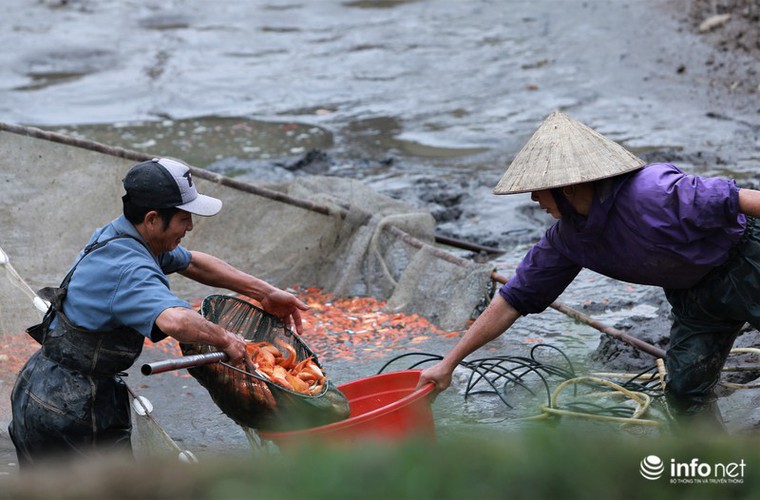 A local resident in Tuy Loc commune states that his family provide approximately two tonnes of red carp to the domestic market each year.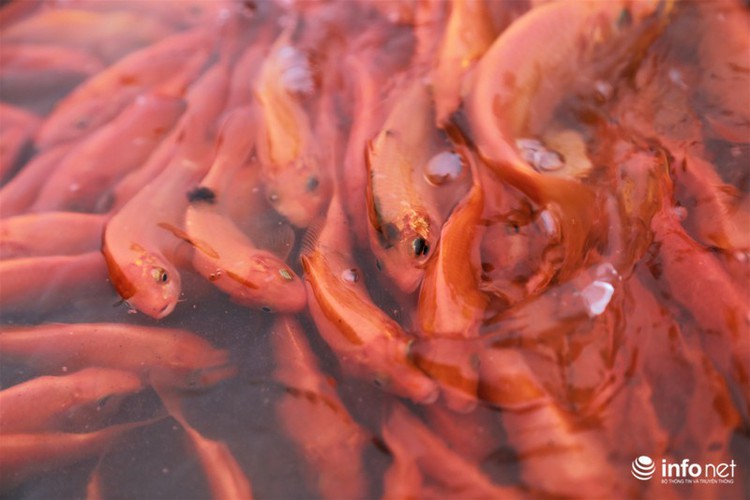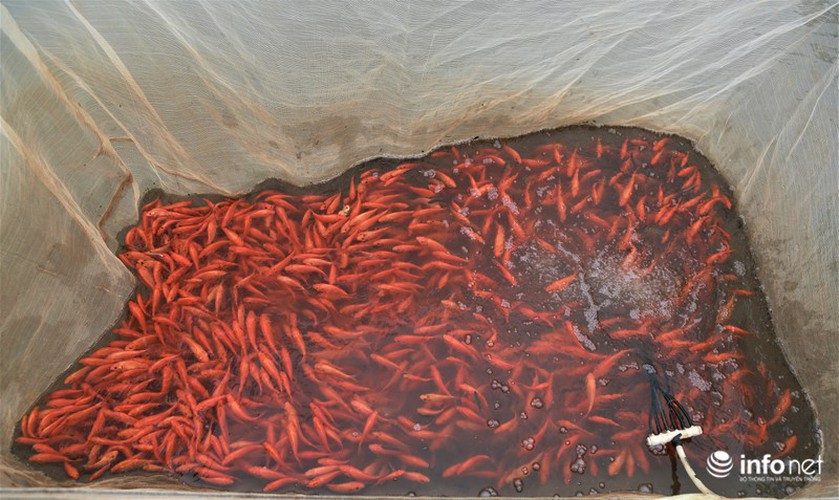 After catching the fish and waiting for traders to collect them, the red carps must be fully oxygenated.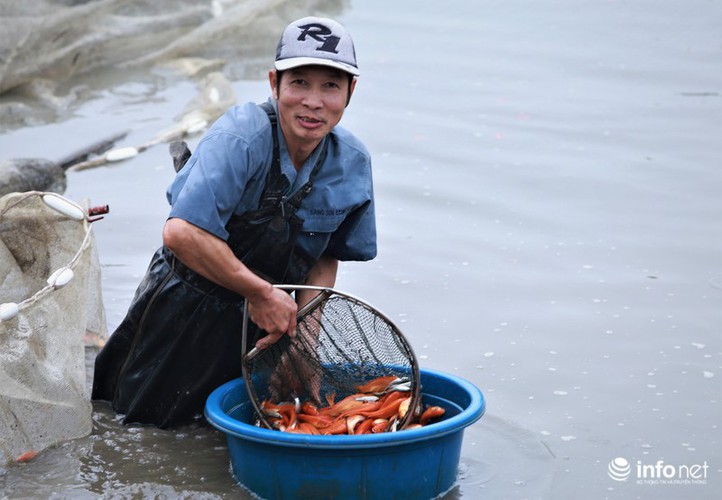 Recent years have seen traditional techniques change in order to bring greater high economic efficiency to fish farming, as a result households throughout the village have been actively applying technological advances in fish farming.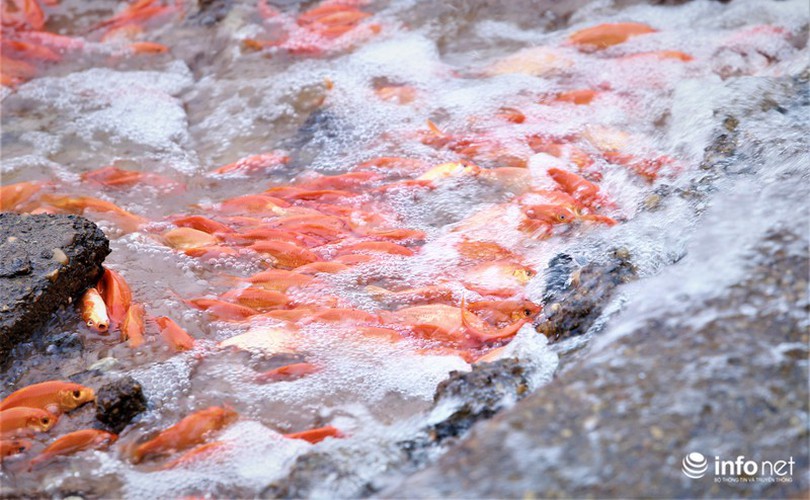 Thuy Tram village is expected to supply roughly 50 tonnes of red carps to the domestic market this year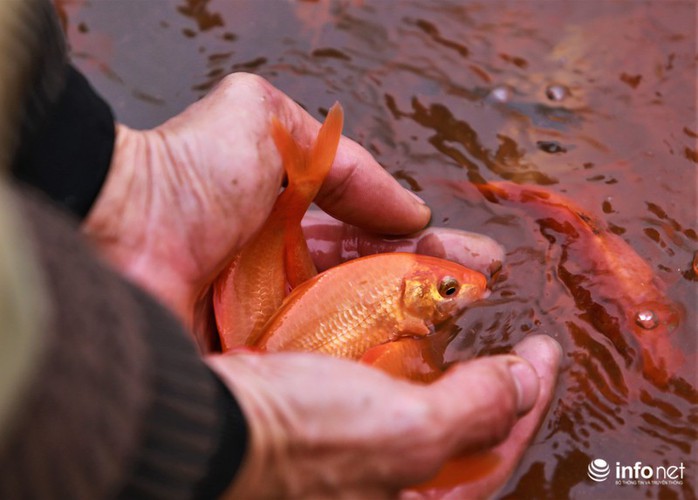 According to older members of the village, the practice of raising red carp in Thuy Tram village began in the 1960s with techniques developing ever since
According to traditional customs, Vietnamese people hold a farewell ceremony for Ong Cong – Ong Tao (the Land Genie and the Kitchen Gods) on their yearly visit to Heaven.  
Infornet/VOV