Traveling to the northernmost land of Ha Giang, visitors will be impressed not only by the overwhelming majestic beauty of Dong Van stone plateau but also by the homely and lovely local children.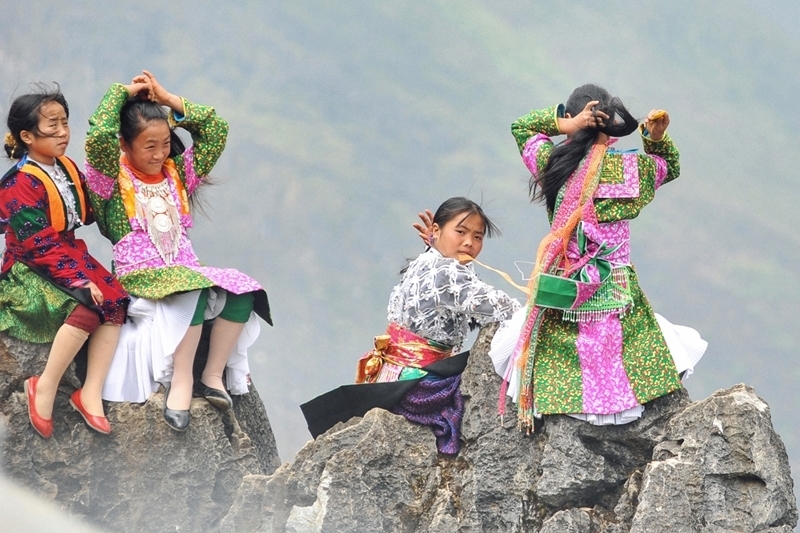 Girls braiding their hair on the edge of the Dong Van stone plateau.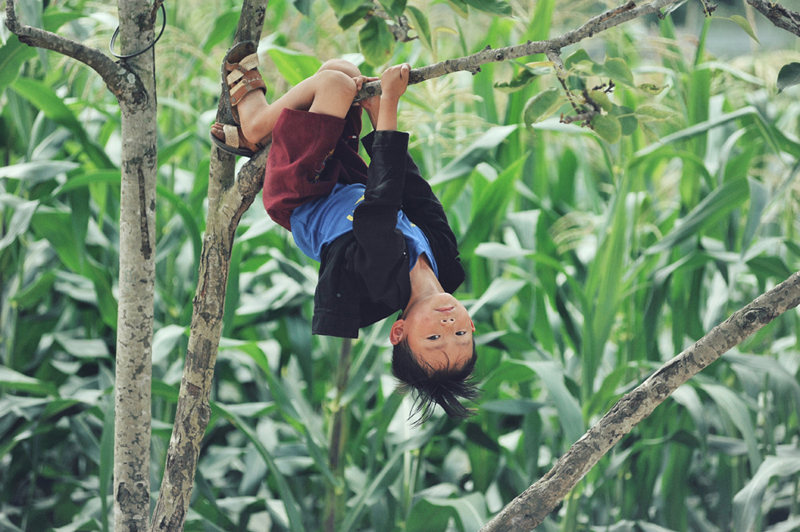 Visitors can capture lovely images of children everywhere.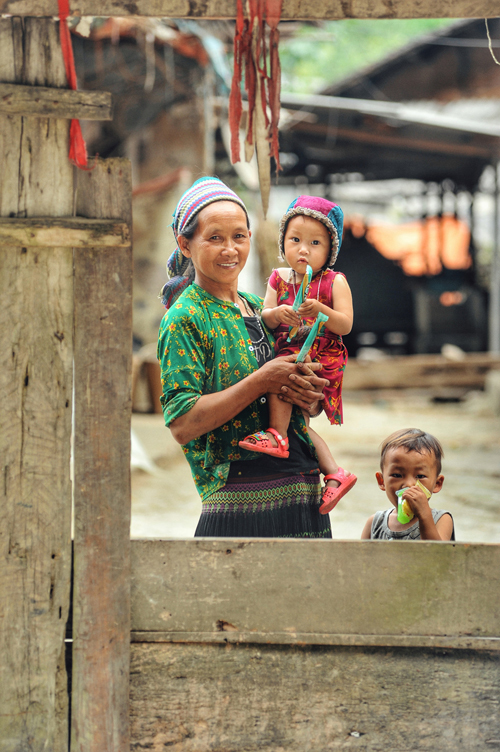 Children and their grandmother standing in front of their house in Pho Cao commune.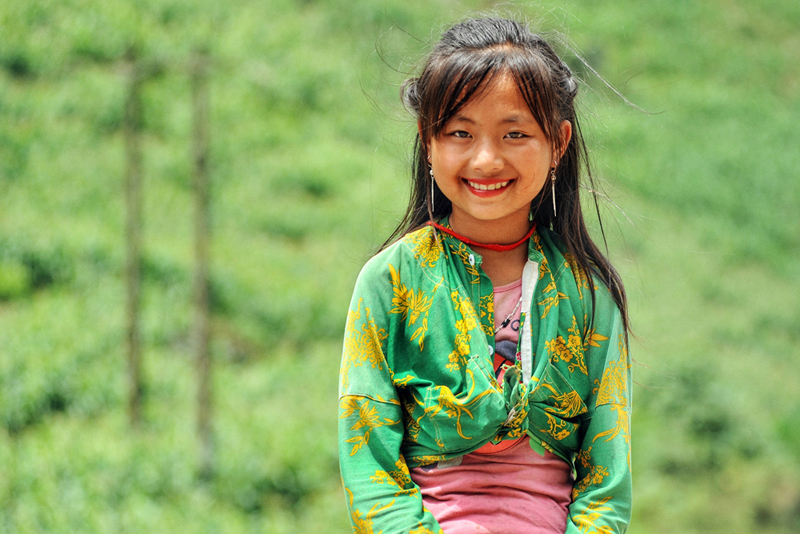 Mua Thi Dua is a Mong girl Van Chai commune, Dong Van district. Every day she goes to the begining point of Tham Ma slope, along with other children, to sell souvenirs, soft drinks and sugarcanes to help her family earn extra income.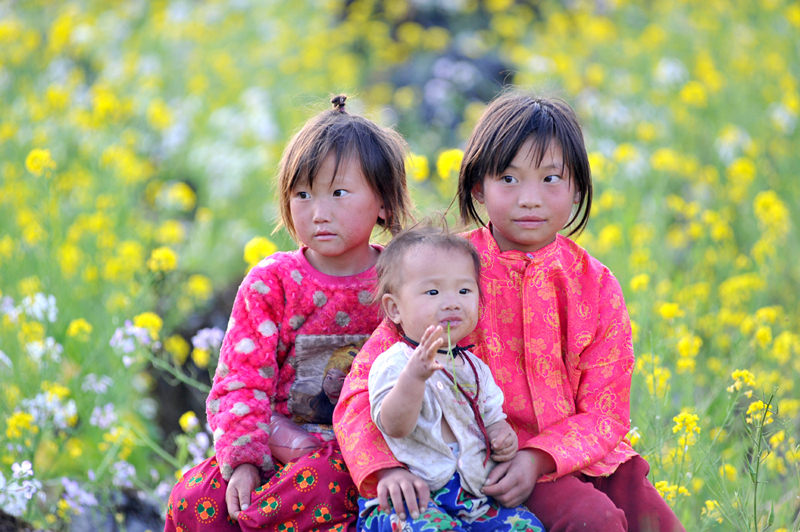 Lao Xa, a small village in Sung La commune, Dong Van district, is considered one of the most beautiful villages in Ha Giang province. Due to being far away from the highway, not being touristed, the children here are very innocent, even shy with strange visitors.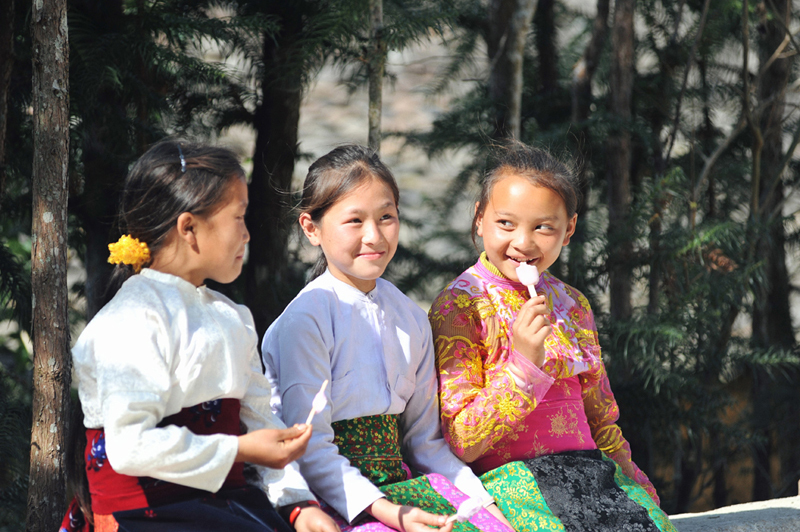 Three girls eating ice cream on a stone fence under the sa moc (cunninghamia lanceolata) tree.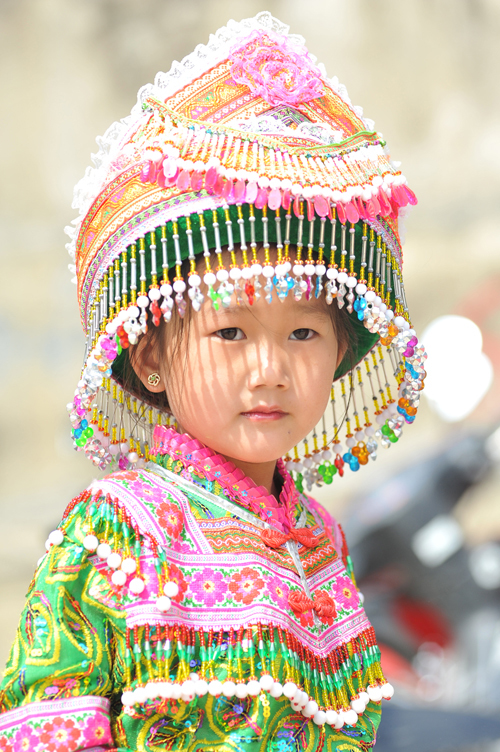 The beautiful clothes of girls as they join the village fair in Bach Dich border commune in Yen Minh district.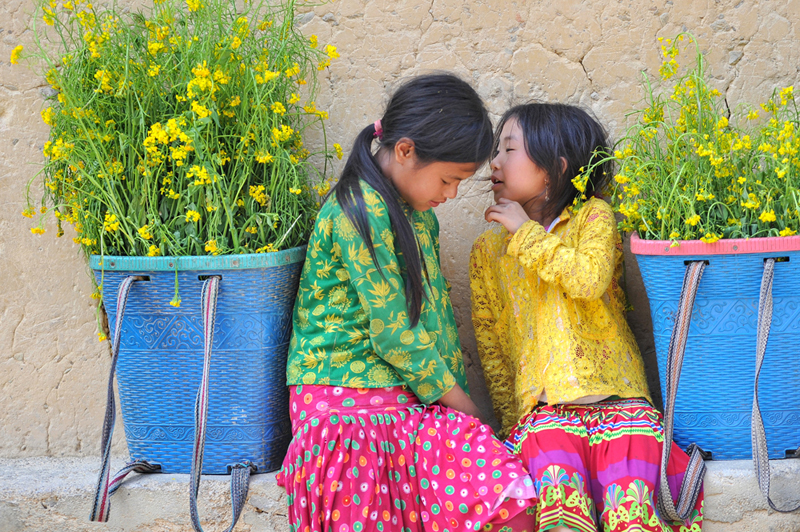 Lung Cam is a familiar destination in Ha Giang thanks to the 'cinema house' which was used as the backdrop of the famous film "Chuyen nha Pao" (The story of Pao's family).
Local children are willing to help visitors take lovely photos in the front yard of the house for the film "The story of Pao's family".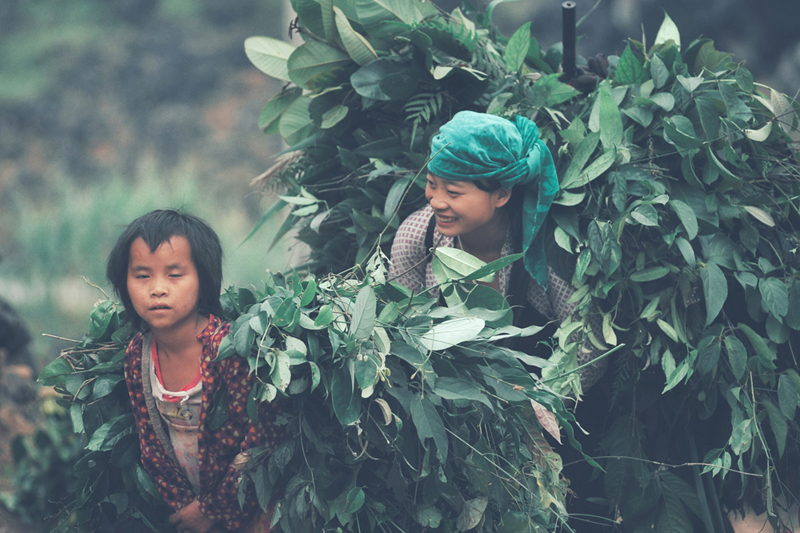 A boy following his sister to the field at the junction of Duong Thuong commune, Yen Minh district.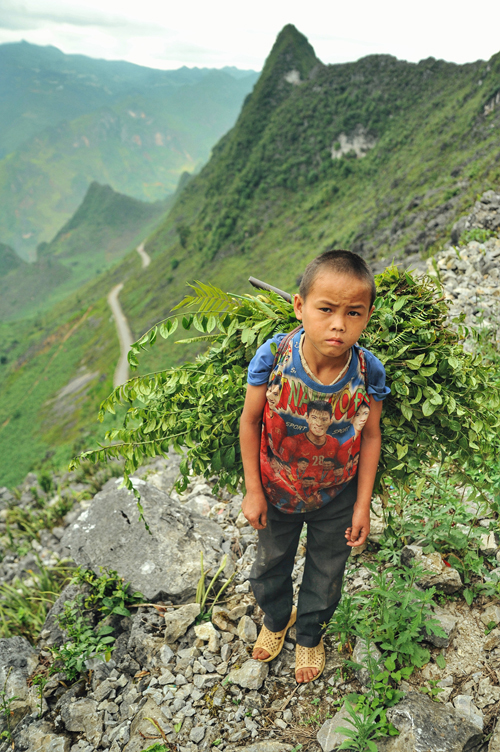 Most children in the upland localities in Ha Giang help their families from when they are very young.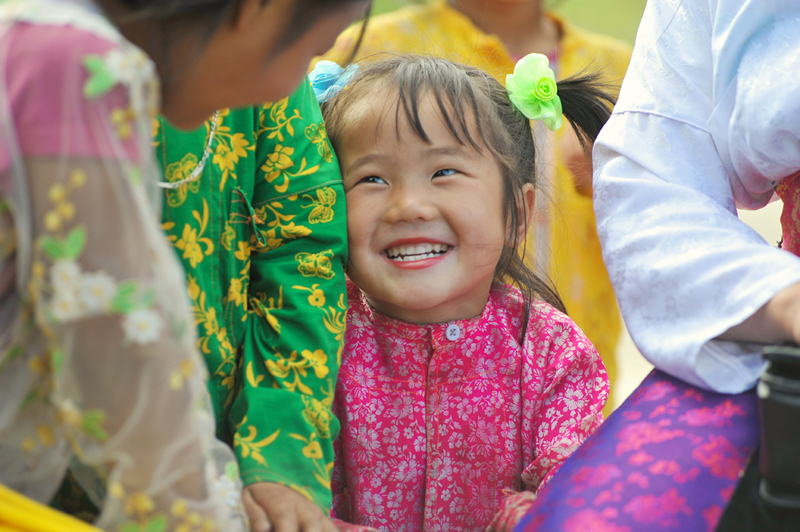 Challenges in daily life cannot stop the smile, the innocence and the loveliness of children in the northernmost land.
Nguyen Chi Nam (Nhan Dan)

Dong Van Karst Plateau UNESCO Global Geopark is located in the northeastern province of Ha Giang. Its landscape is spectacular and unique with high mountains and deep canyons.  

Summer holiday offers a great opportunity for museums to host a hive of heritage education activities, which are designed to nurture the love for heritage among people, particularly schoolchildren.  

Parents tend to rely on school in educating their children, and don't understand that family plays a very important role in children's maturity.