In the old days, Dong Ho paintings were used as decorations at every home during the Lunar New Year festival (Tet). The folk paintings have become part of Vietnamese life through generations.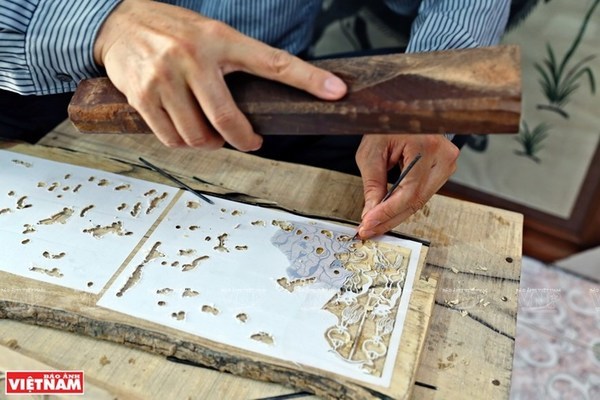 Recognized as national intangible cultural heritage, Dong Ho painting or Dong Ho folk woodcut painting is a genre of Vietnamese folk painting, stemming from Dong Ho village, Song Ho commune, Thuan Thanh district, Bac Ninh province in the 17th century

Dong Ho painting is special because it is printed by hand entirely from woodblocks. Each painting has one woodblock for the outline and several others for printing a color. The number of the woodcuts corresponds to the number of colours a painting has. The colours of paint are processed from natural materials Vietnam. The woodblocks are engraved by hand and can be kept for many years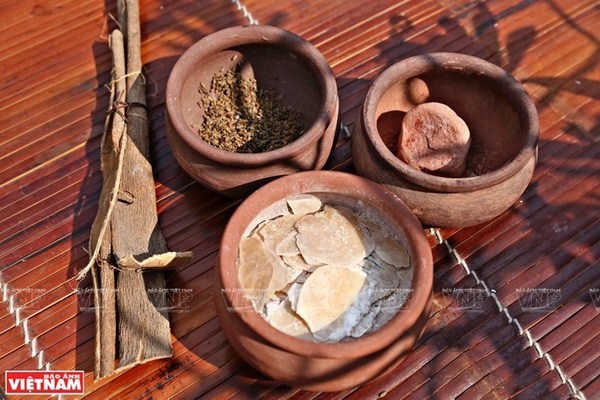 The colours used for printing Dong Ho paintings are made from natural materials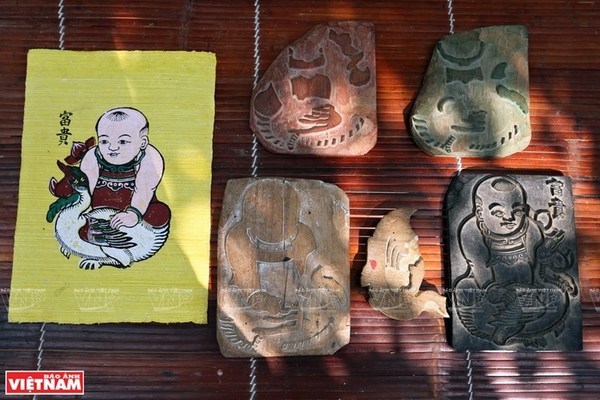 To create the painting 'Prosperity' which portrays a boy holding a duck, Dong Ho artisans have to use five woodblocks to print the different colours

Creating a painting with many details requires a lot of woodblocks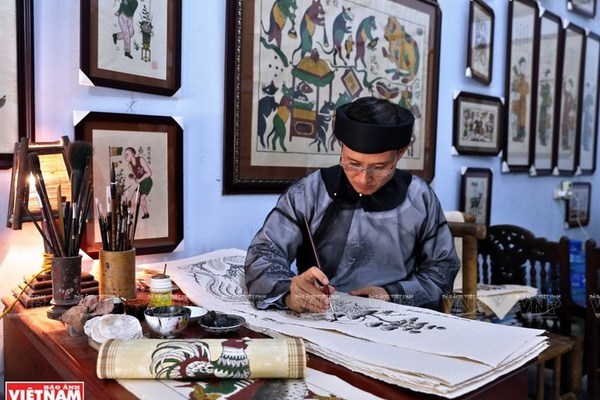 An artisan finalizes a painting with his hand drawing after it is printed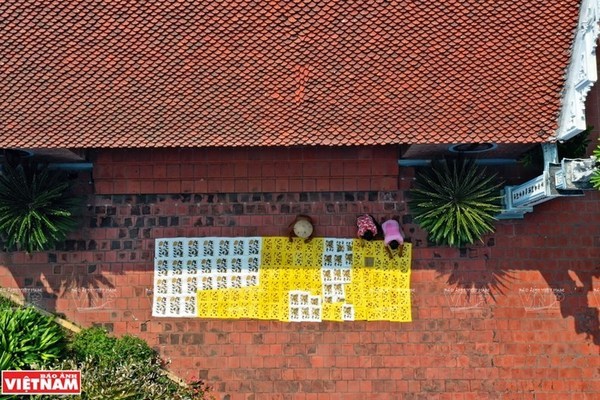 Sun drying the paintings in the front yard of a Dong Ho artisan's home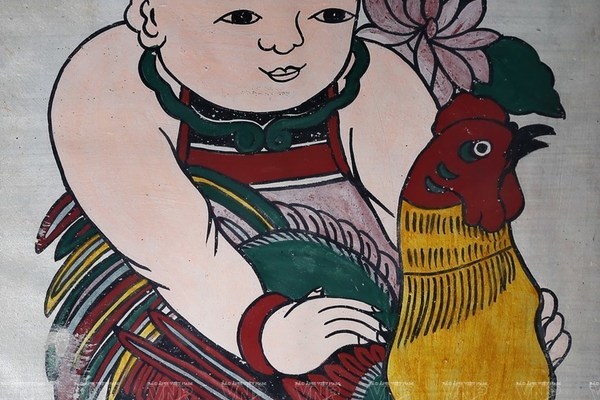 'Prosperity' is among popular Dong Ho paintings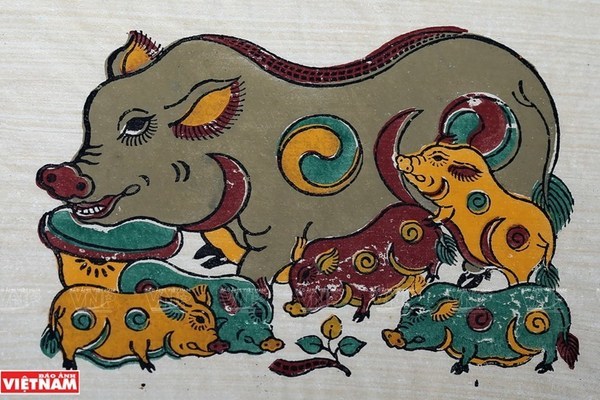 'Corpulent Pig with Suckling Piglets' is among popular Dong Ho paintings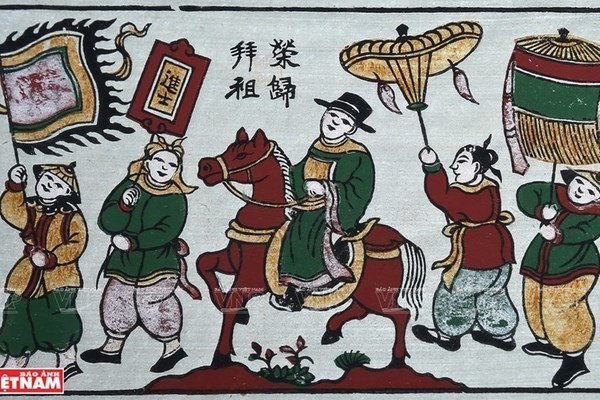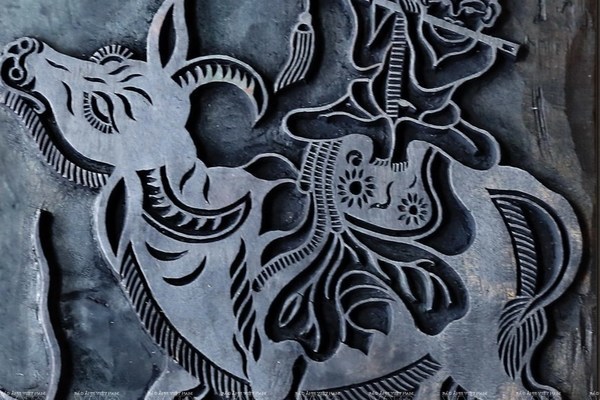 The woodcut of the painting 'Boy Sitting on a Buffalo and Playing the Flute'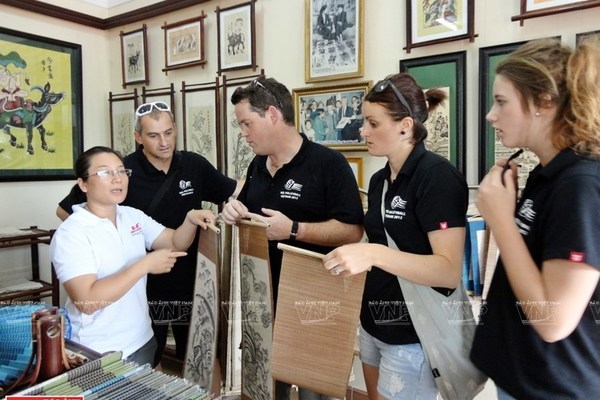 Many foreign visitors choose Dong Ho paintings as souvenirs from Vietnam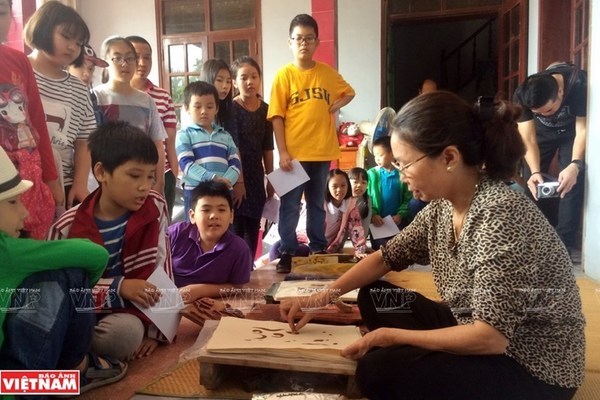 Artisan Nguyen Thi Oanh shows students how to make a Dong Ho painting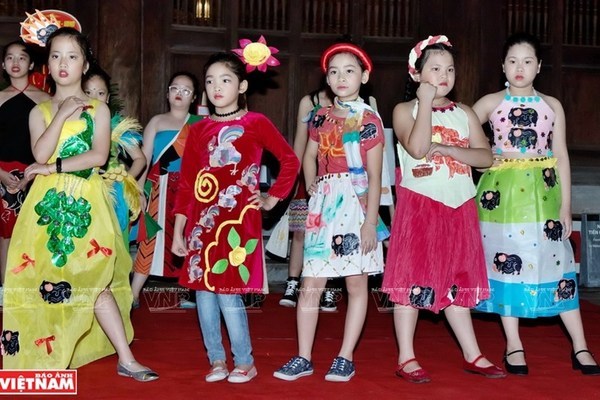 Patterns of Dong Ho paintings have inspired many ao dai designers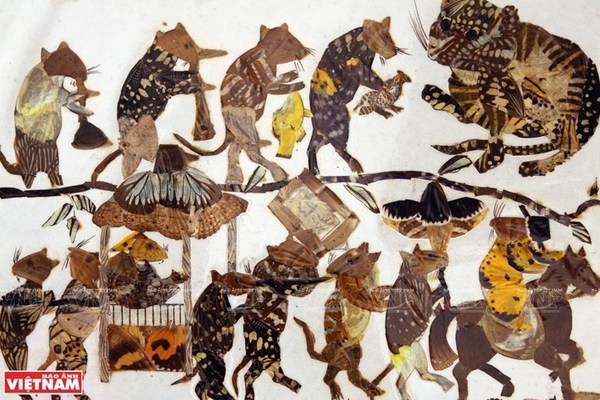 Artisan Vu Thi Nguyet Anh from Bao Loc, Lam Dong, has created the Dong Ho painting 'Rat's Wedding' using butterfly specimens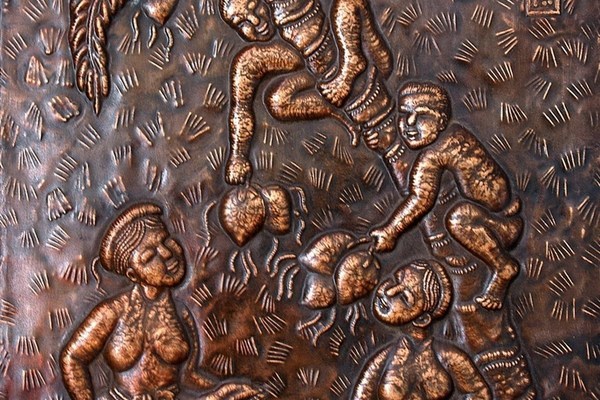 Artisans from Dai Bai village in Bac Ninh have created a bronze painting of 'Scene of Catching Coconuts', a famous Dong Ho painting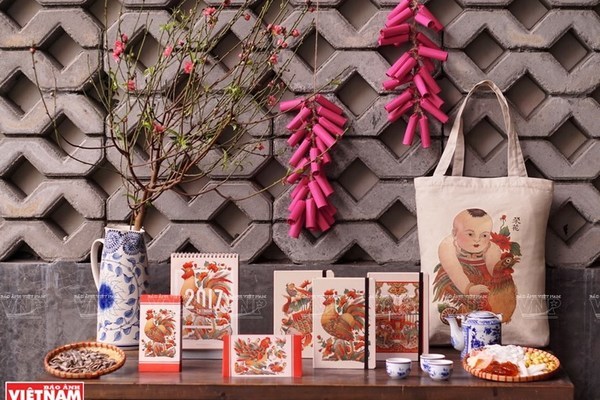 Decorative objects are created with Dong Ho painting patterns 
VNP/VNA

The National Cultural Heritage Council will appraise dossiers on the Vietnamese folk art of Dong Ho painting later this year, then complete them before submitting to the Prime Minister.

Originated in Hanoi, Hang Trong folk paintings capture the quintessence of ancient capital city aesthetic.