Tran Ngoc Hong Duc or Duc Tran is the first to make meditation music wind chimes in Vietnam under the brand name Dofrance. He is hoping to turn it into a world leading brand.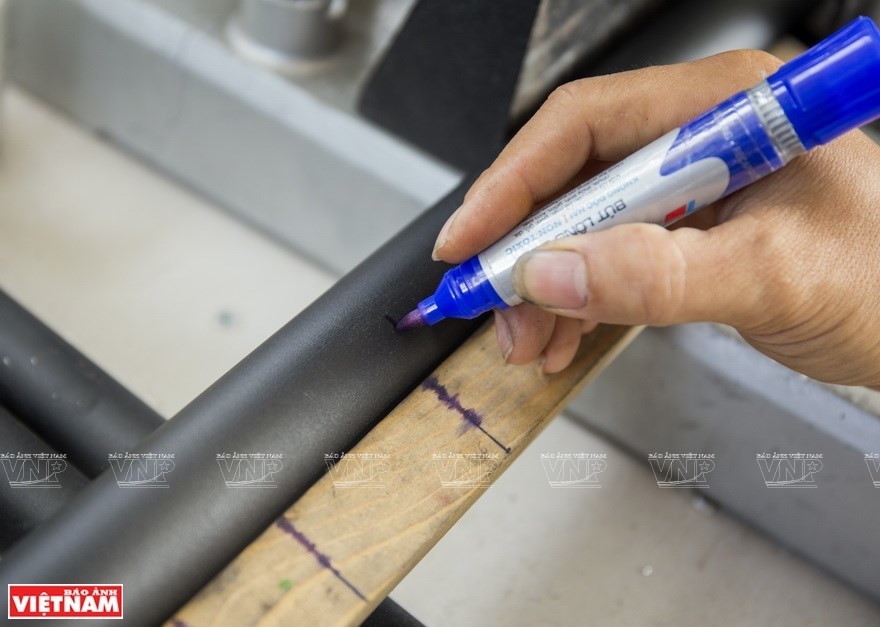 All the important stages in making meditation music wind chimes are done by hand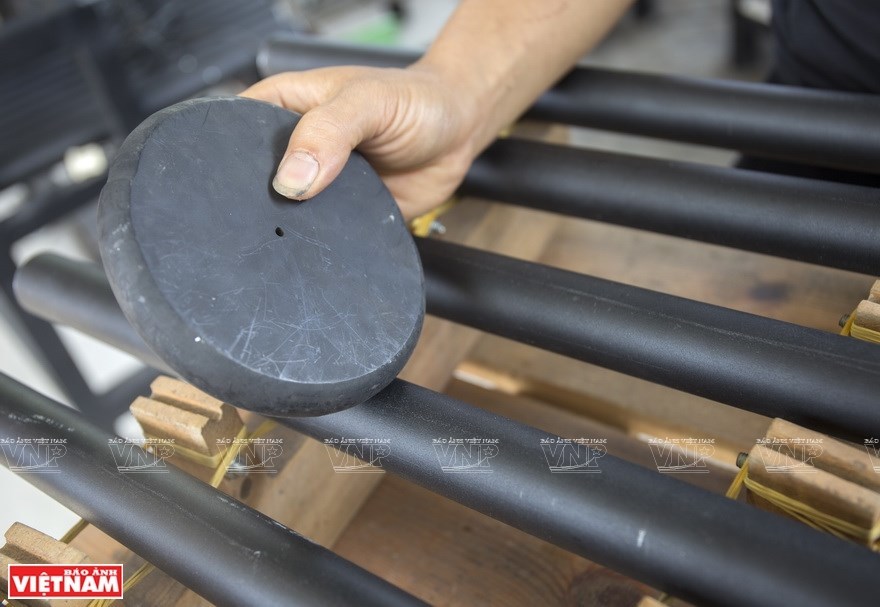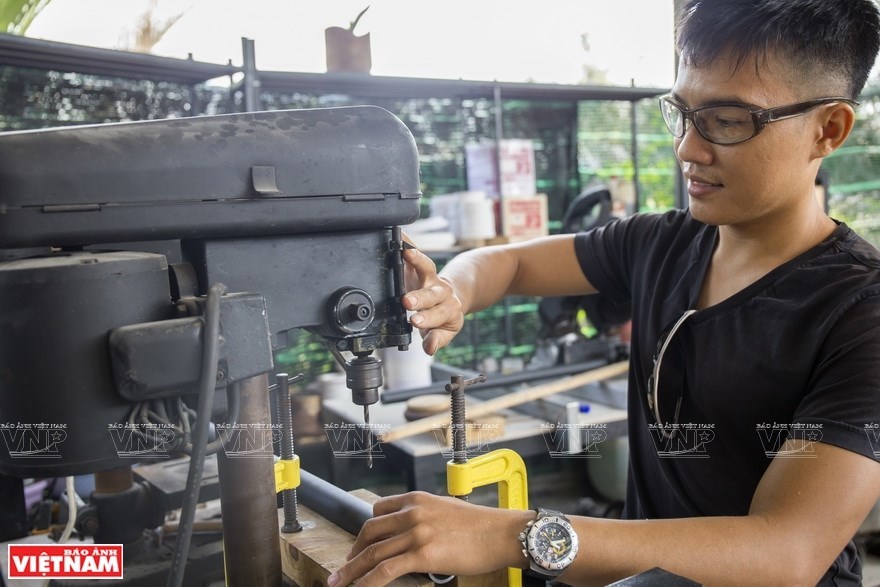 Duc Tran is confident that Dofrance can compete with foreign brands because he has developed a distinctive formula to create sounds for his wind chimes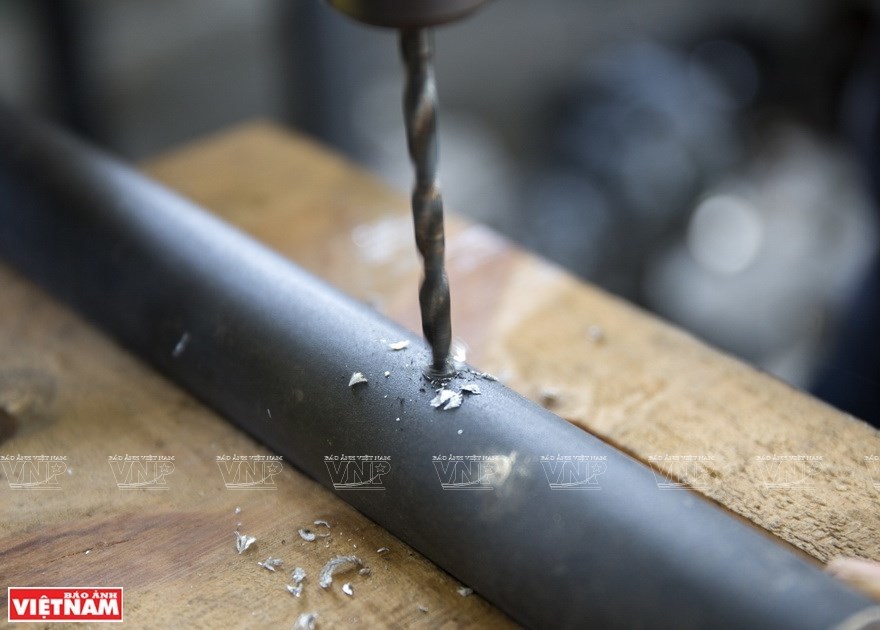 Paying attention to small details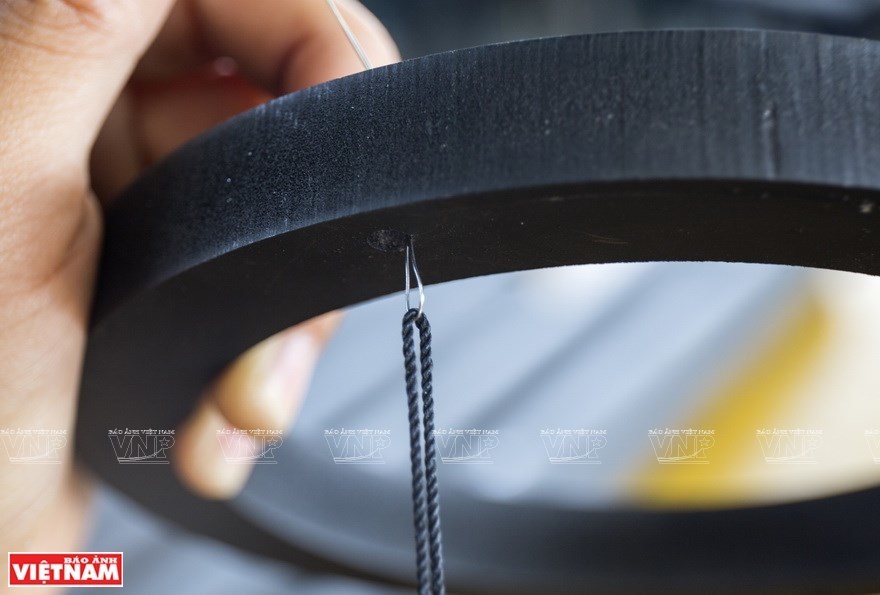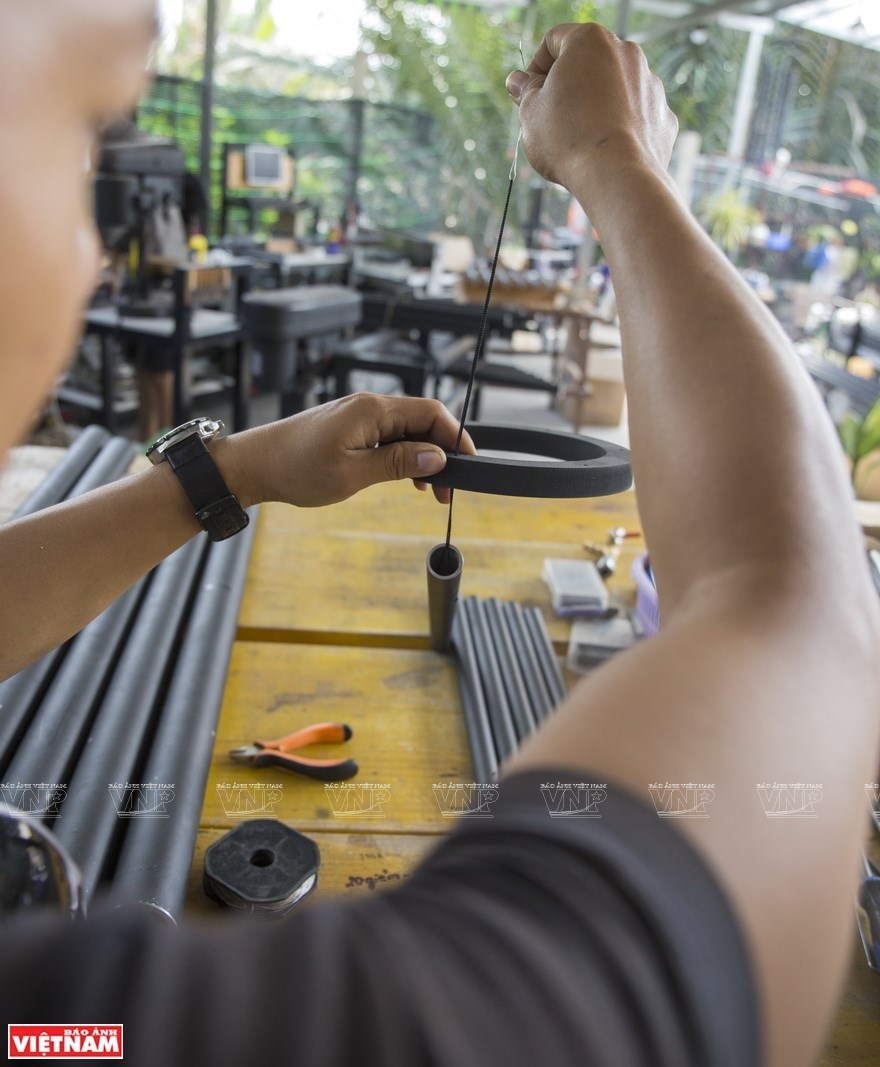 Duc Tran gives beautiful names to his wind chimes, including Vega, Jupiter, and the Great Water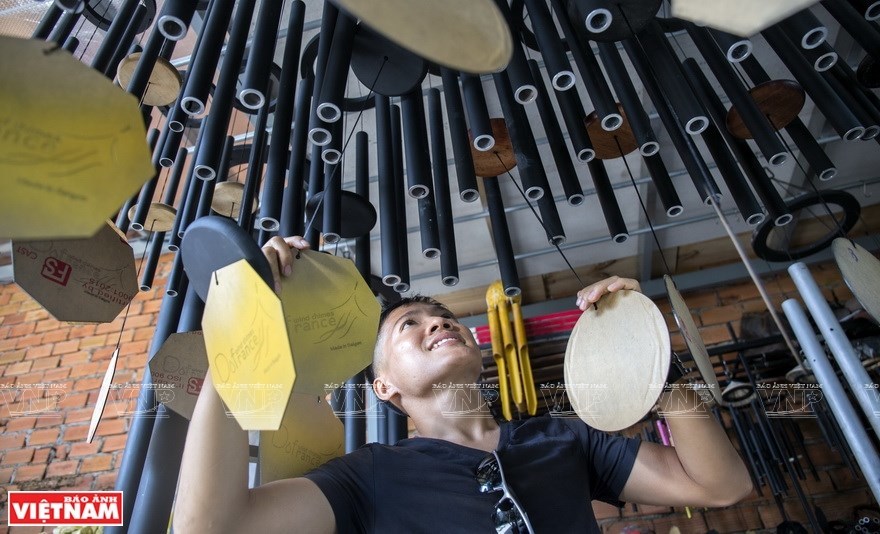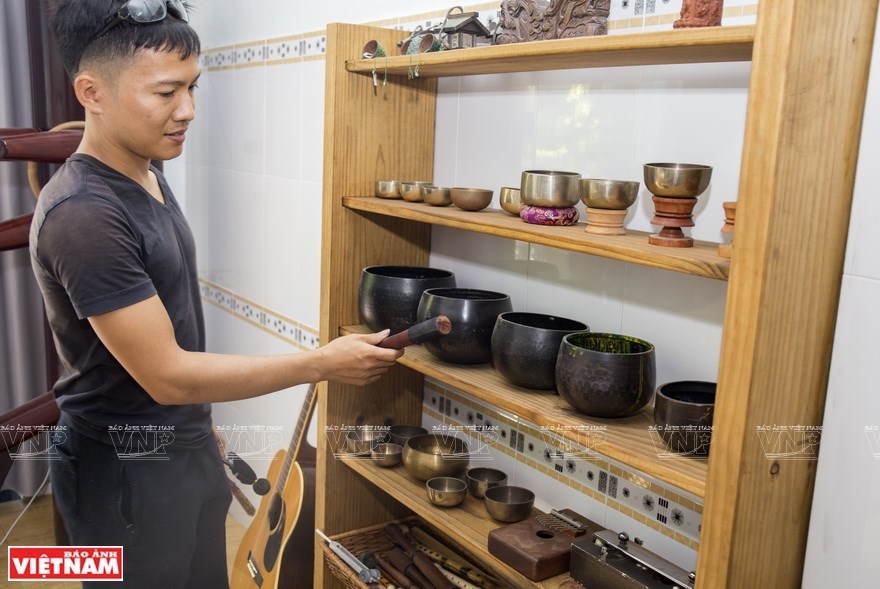 Dofrance wind chimes are hung in some monasteries in Ho Chi Minh City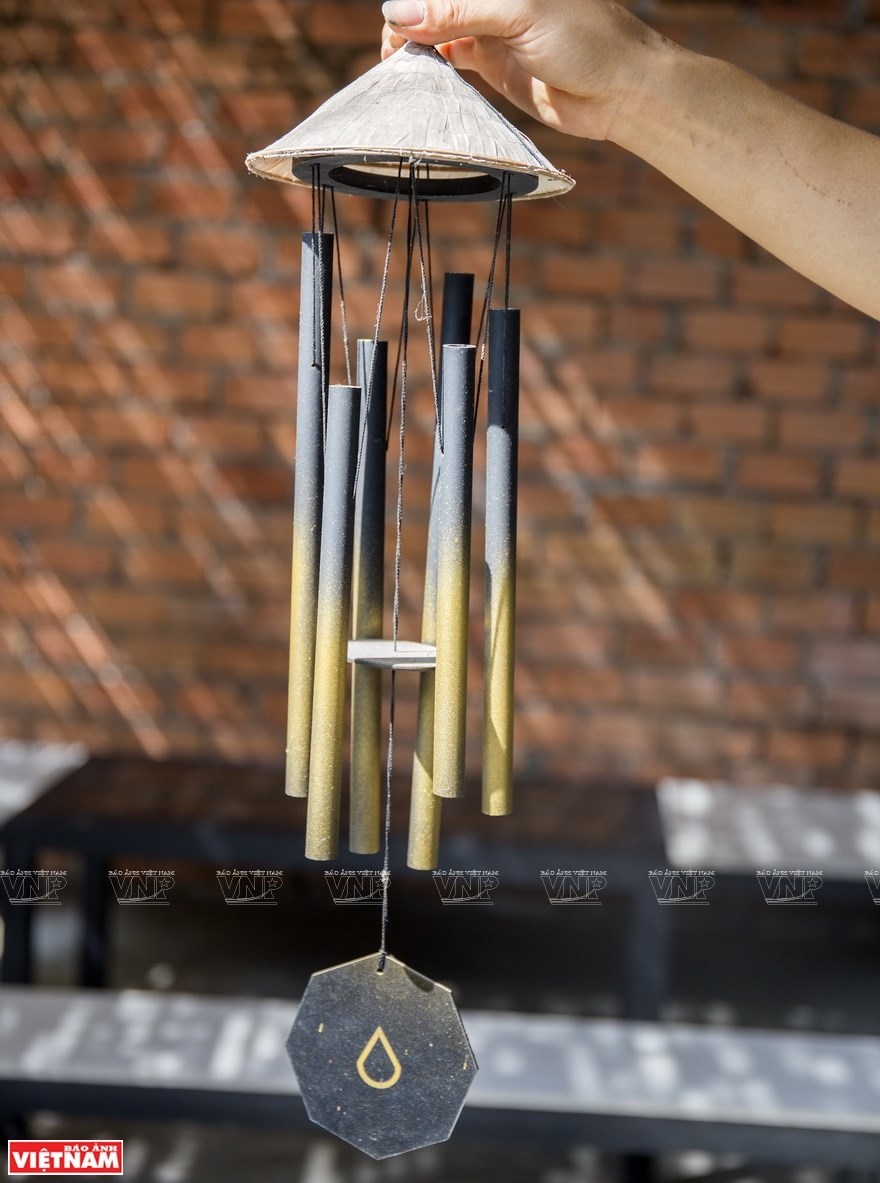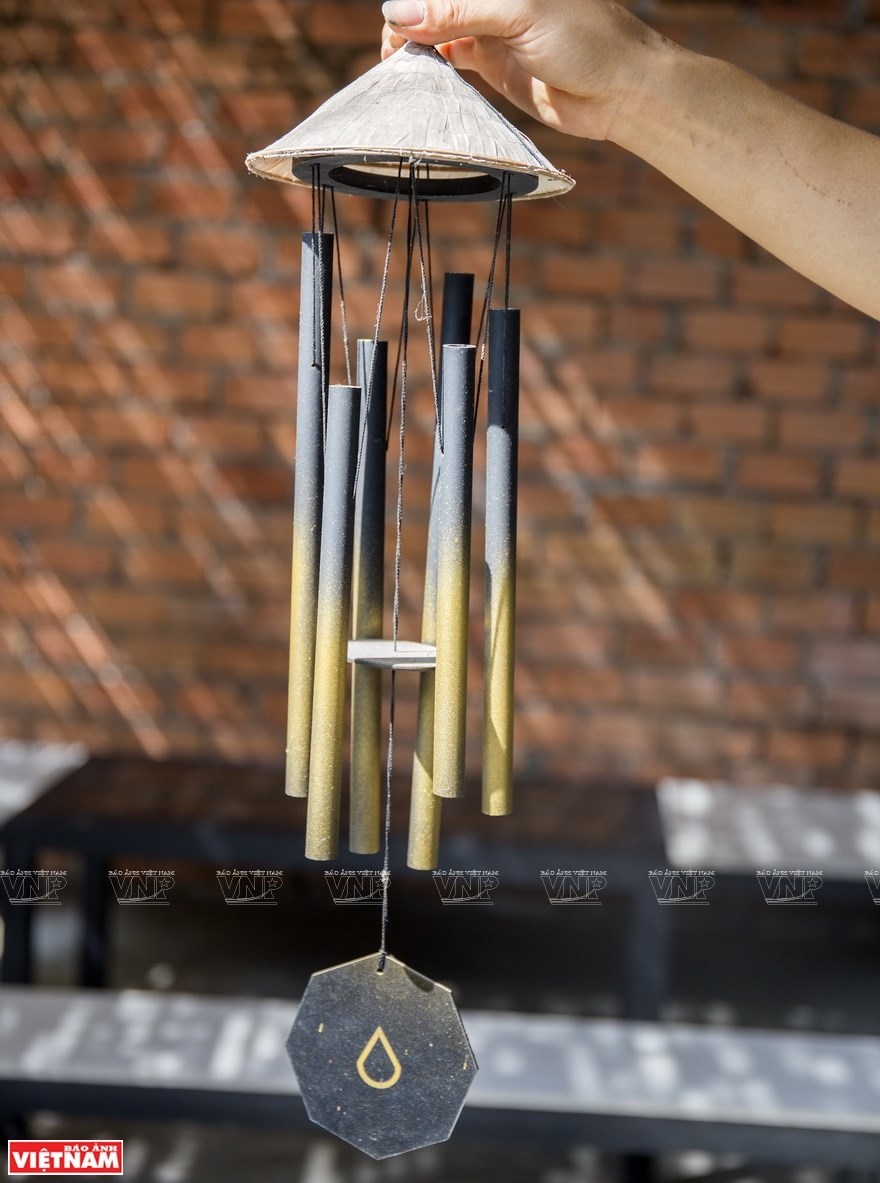 According to Duc Tran, meditation music wind chimes are good for one's health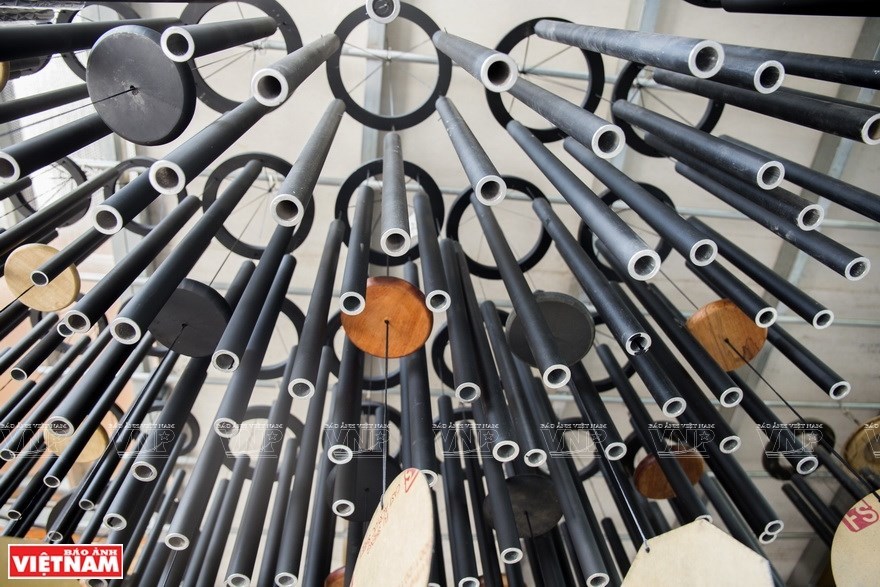 An American visitor with Duc Tran's wind chimes 
 VNP/VNA

The Dofrance meditation music wind chimes have become popular in many cities nationwide and have also been loved by many foreign markets.