Located in Tan Son district in the northern province of Phu Tho, the Long Coc tea hills are regarded as one of the nation's most beautiful tea hills.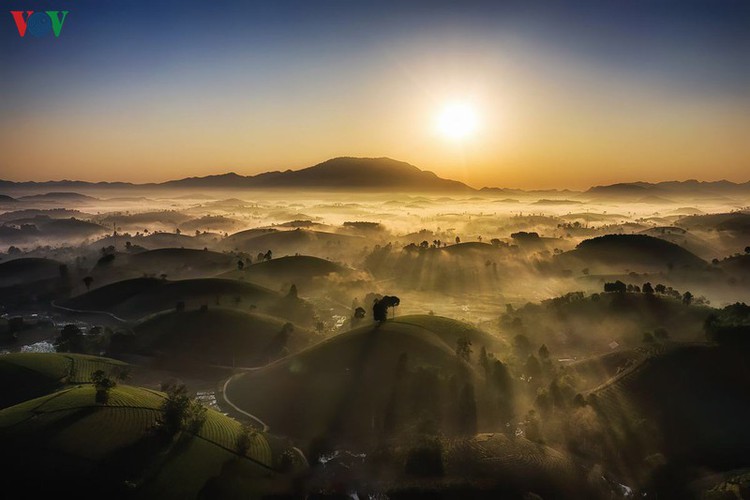 The sight of the sun rising above the Long Coc tea hills at dawn.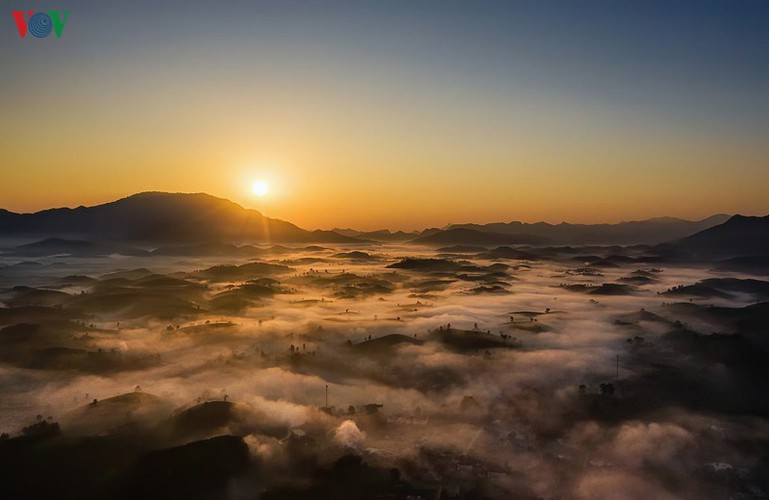 From above, one can enjoy the stunning views of the Long Coc tea hills rising out from the mist.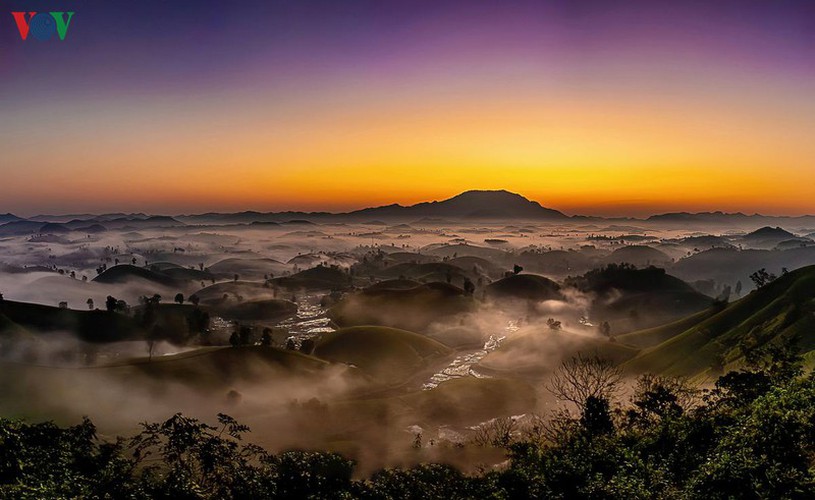 Each morning the hills are shrouded in mist.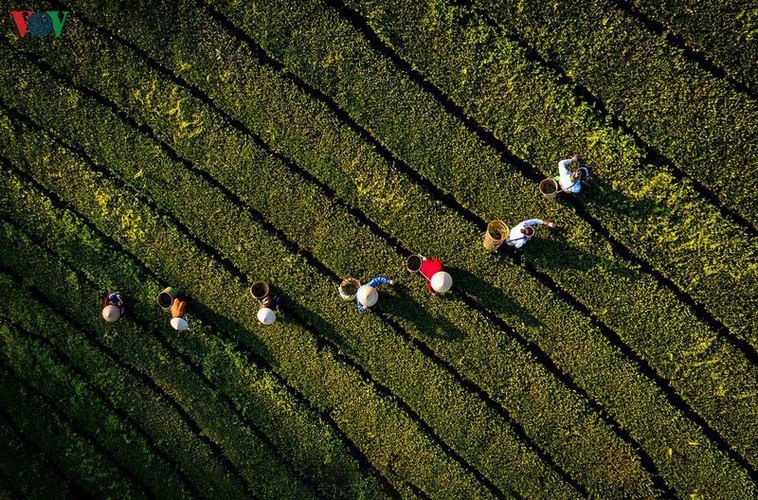 A birds-eye view of local people at work in the tea hills. From above, the vast area looks similar to a large green carpet.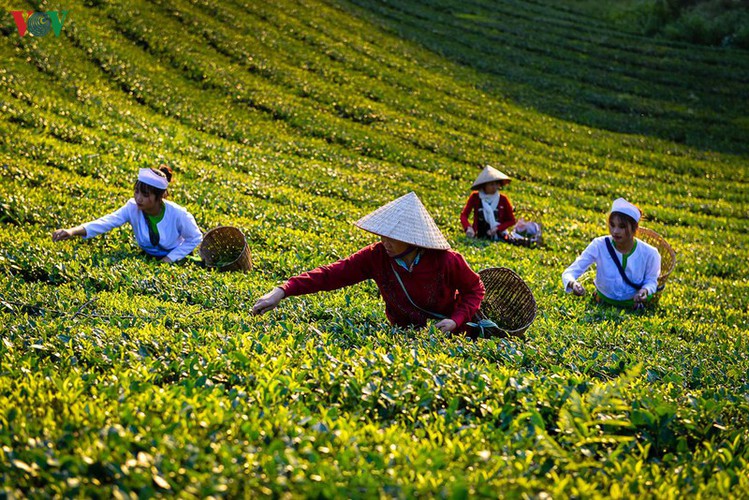 Tea leaves have been identified as an important crop which can help bring high economic efficiency to farmers throughout Phu Tho.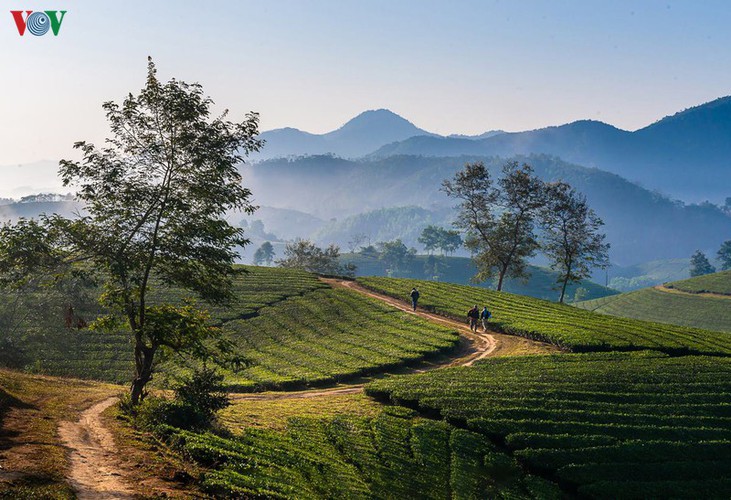 Visitors to the area can enjoy a stroll among the tea hills whilst immersing themselves within the area's tranquil and peaceful atmosphere.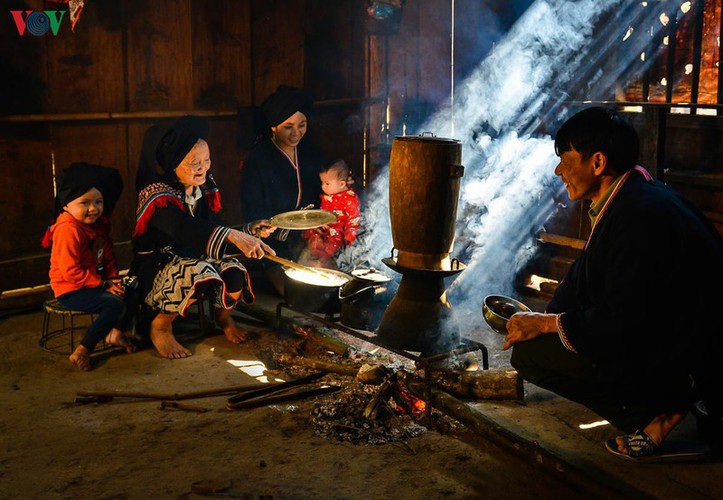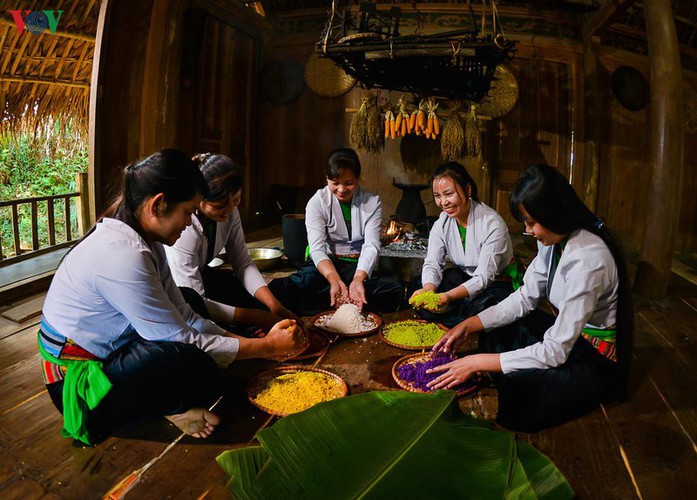 Guests can learn more about the cultural characteristics of the ethnic Muong people and sample some of the local delicacies on offer.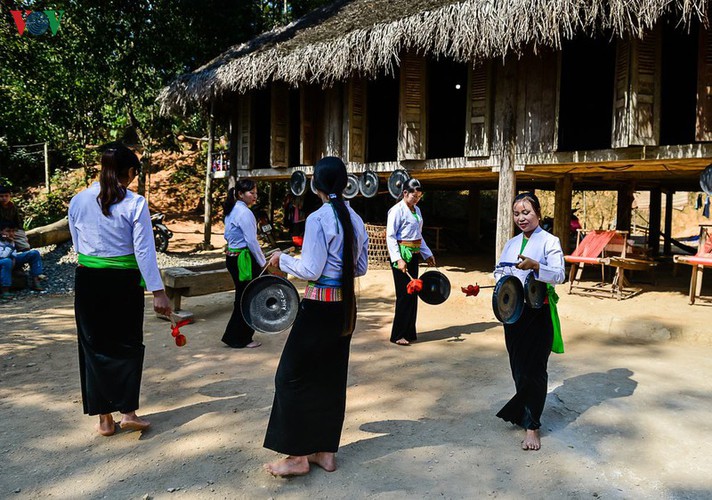 Alternatively, tourists may be entertained by the unique music displays put on by local ethnic people.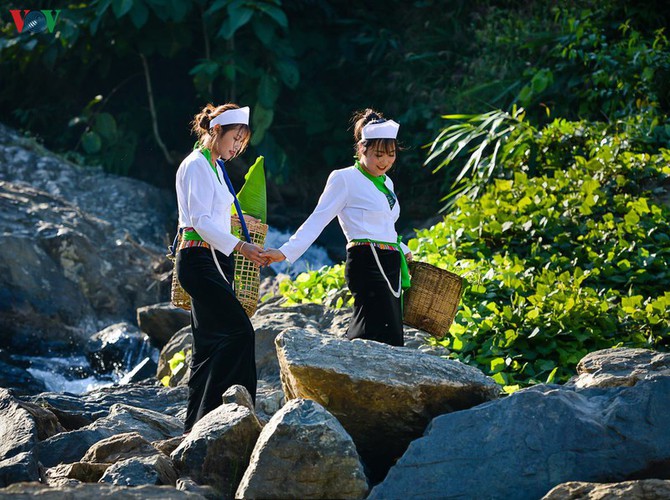 Tourists have plenty of choice when visiting Phu Tho and can explore other nearby tourist attractions such as Xuan Son National Park, Na cave, Lang cave, Coi village, and Tien cave.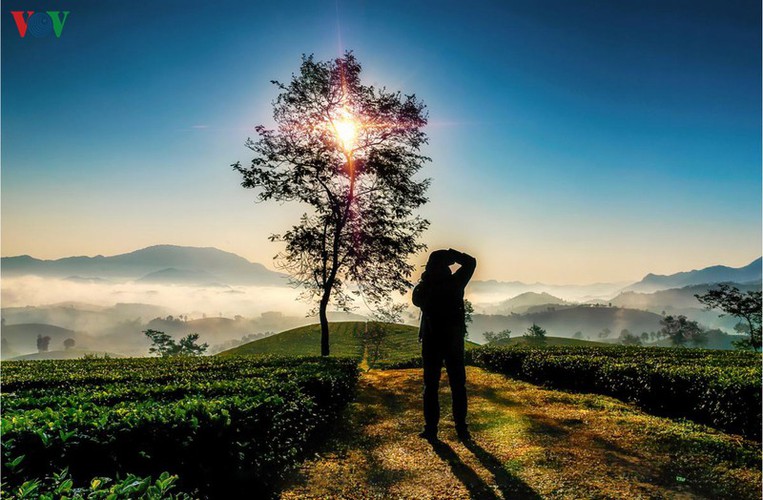 VOV