With Christmas fast approaching, a huge array of pine trees can be seen decorating many streets throughout Hanoi.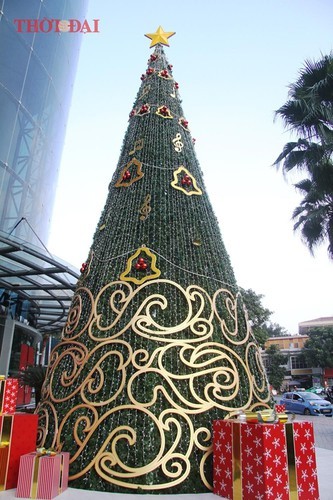 A large Christmas tree situated on Ba Trieu street leaves passersby in awe.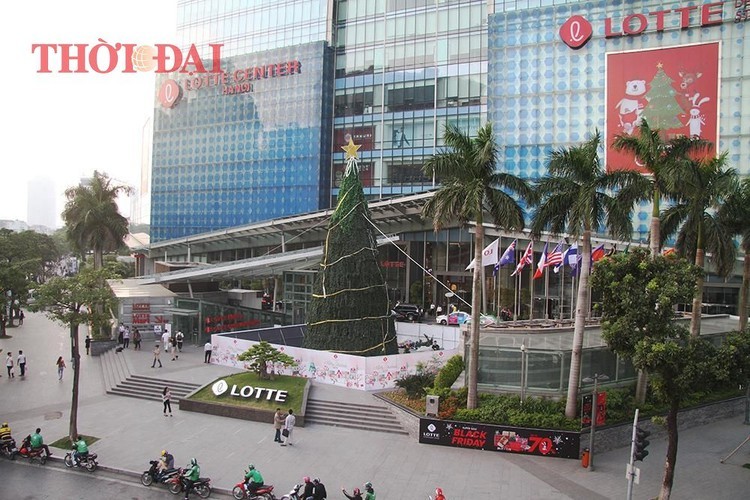 The scene in front of Lotte Centre on Lieu Giai street where a massive pine tree sitting in front of the tower indicates the imminent arrival of Christmas.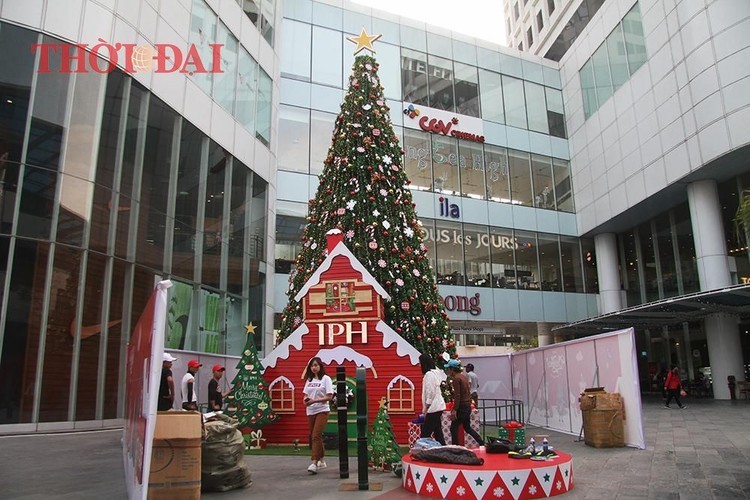 A mini Christmas scene is recreated on Nguyen Chi Thanh street for visitors to come and enjoy. Many guests enjoy snapping festive photos in front of the site.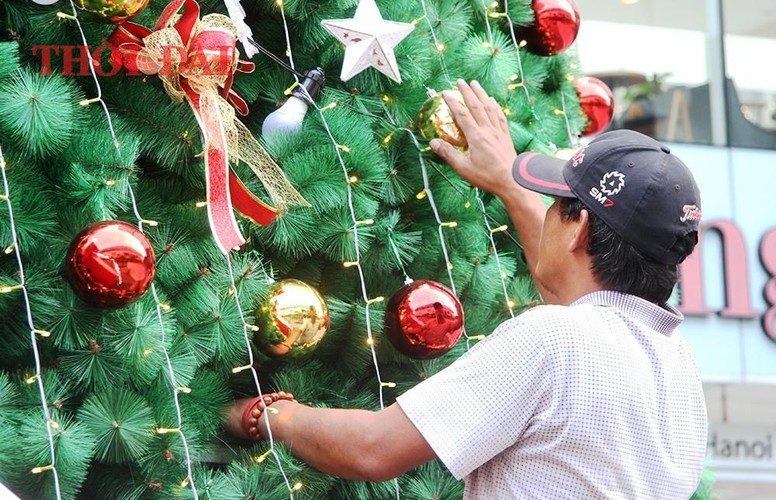 A worker in the process of adding decorations to a pine tree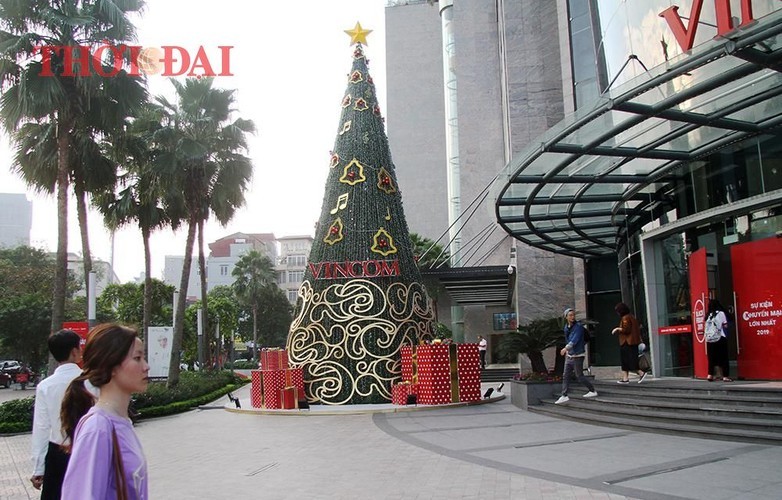 A well-decorated pine tree in front of Vincom Ba Trieu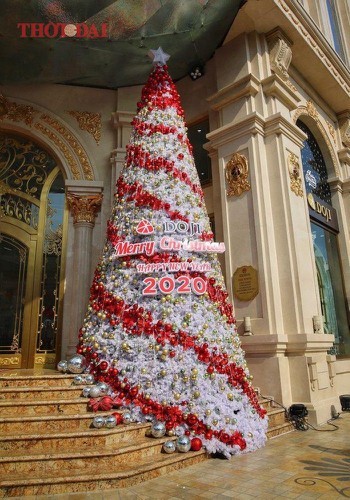 An image of a white pine tree at Trang Tien Plaza on Hang Bai street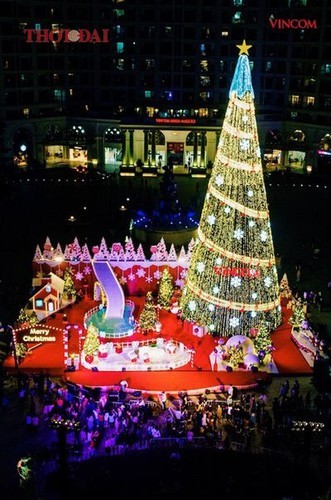 The area in front of Vinhomes Times City serves as an ideal place to entertain visitors with Christmas decorations.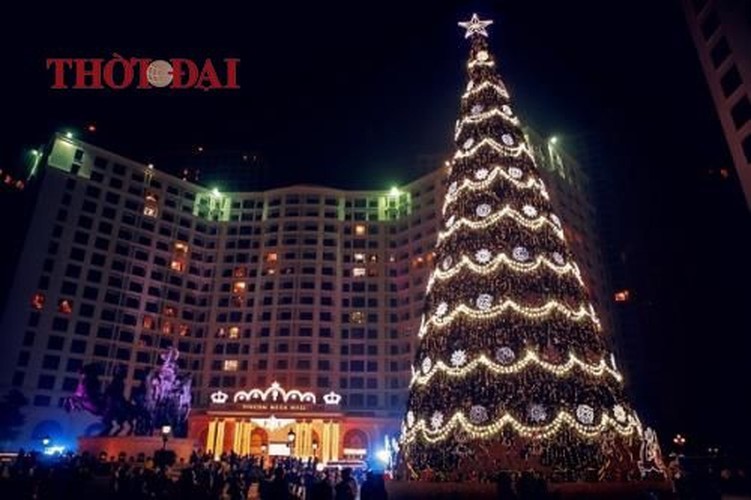 The centre of Vinhomes Royal City sparkles with colourful lights and a Christmas atmosphere.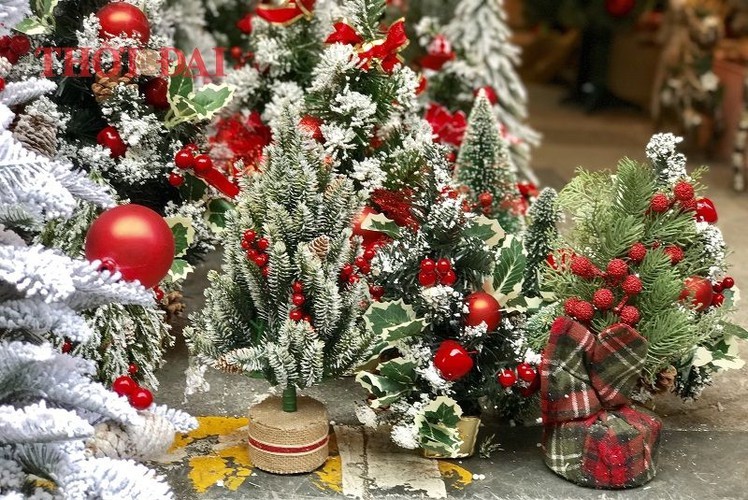 A variety of pine trees can be found on sale on Hang Ma street, with prices starting from VND1.5 million.
 
Christmas toys such as snowmen prove to be popular among children.
 
VOV