Visiting Son Tra Peninsula these days, holidaymakers have the chance to see with their own eyes the everyday life of grey-shanked douc langurs – one of the world's critically endangered primates.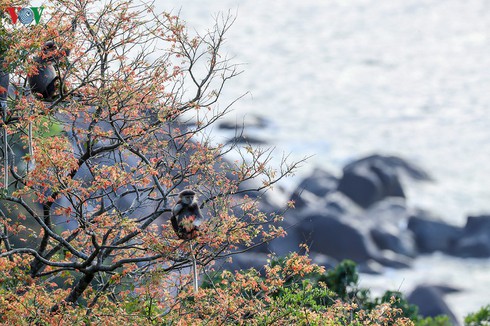 Considered the green pearl of Da Nang city in central Vietnam, Son Tra Peninsula is home to grey-shanked douc langurs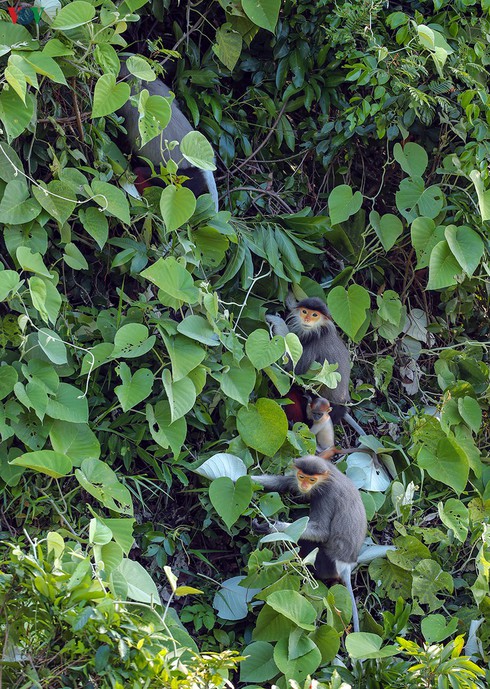 The langur, with grey colour on the crown, back, belly, arms and legs, is on the International Union for Conservation of Nature red list as one of the world's 25 critically endangered primates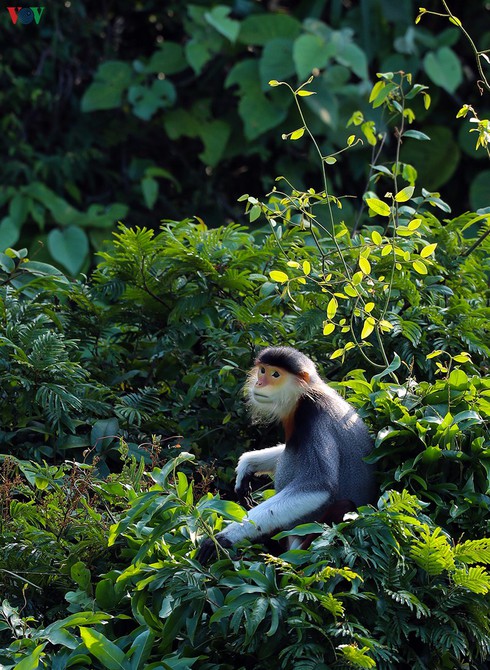 They live mostly in central Vietnam, stretching from Da Nang to Quang Nam, Quang Ngai, Binh Dinh, Kon Tum and Gia Lai provinces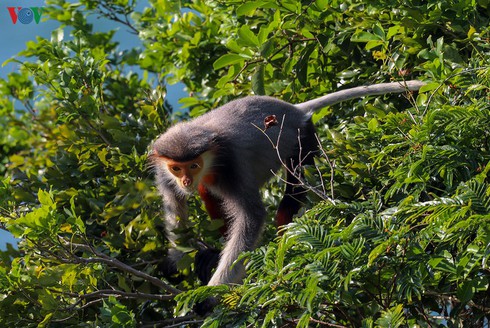 They move slowly from one tree branch to another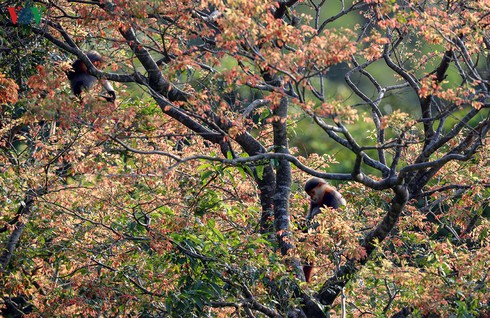 Young grey-shanked douc langurs are seen eating tree buds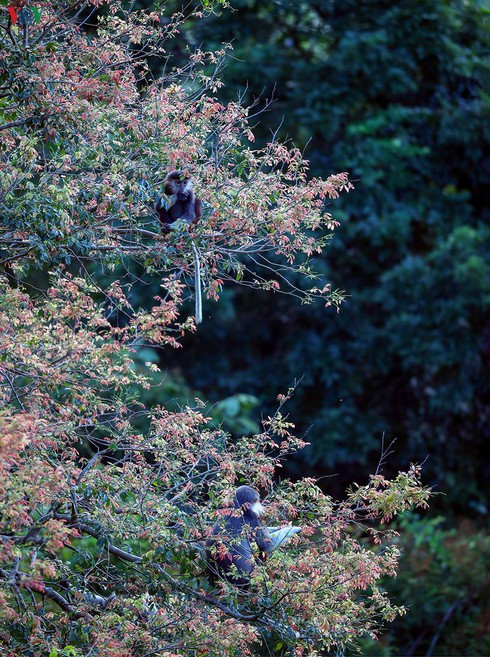 Two young langurs reach out to branches, seeking young leaves for afternoon meal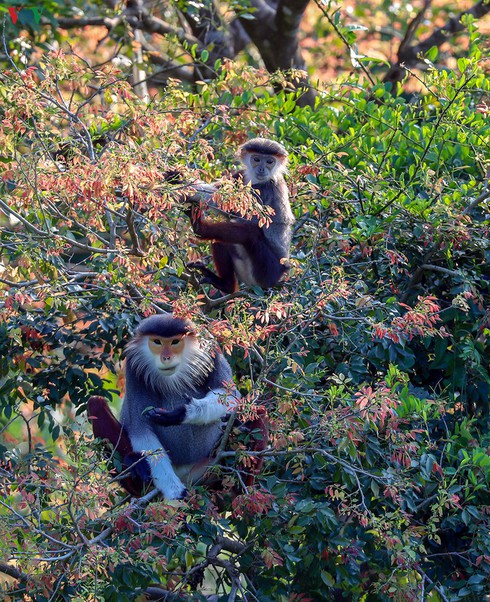 Grey-shanked douc langurs receive great attention from primatologists in Vietnam and around the world
The leading langur always moves together with the baby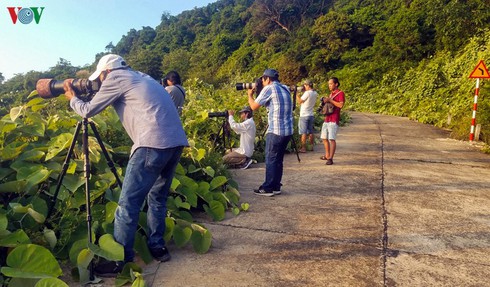 To have wonderful pix, photographers must have patience and considerable knowledge of the species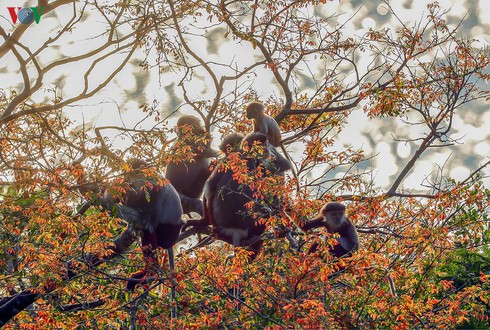 After a month long lockdown due to the novel coronavirus, the forest reopened, creating a chance for photographers as well as holidaymakers to see and shoot beautiful photos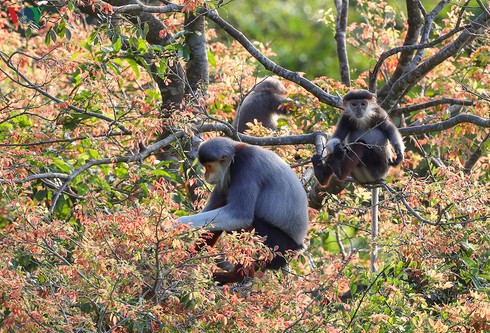 The langurs are seen playing on tree branches, paying no heed to photogrpahers' presence
During the extended public holiday on April 30 and May Day this year, many photographers from across the country have flocked to Son Tra Peninsula to take pictures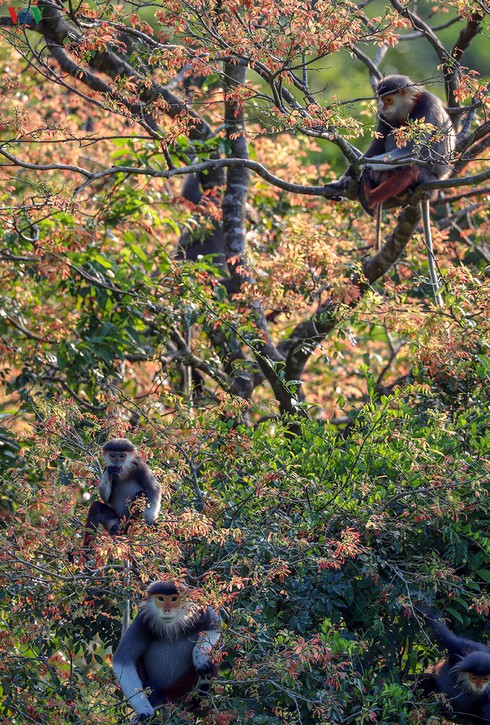 Coming to Son Tra Peninsula these days, visitors seem to get lost in a world of grey-shanked douc langurs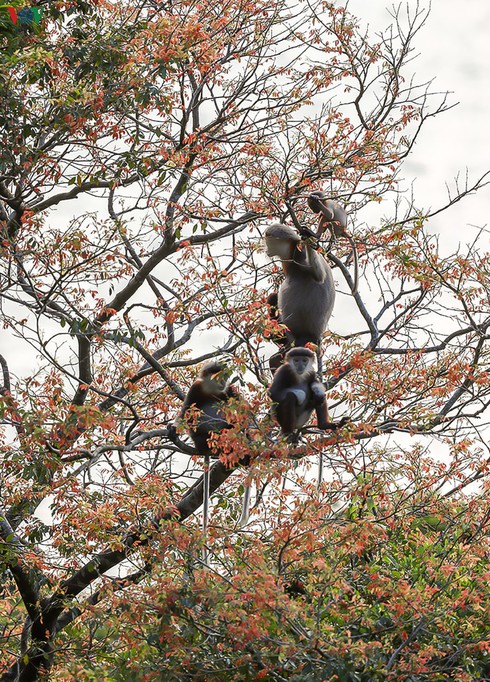 Taking care of young langurs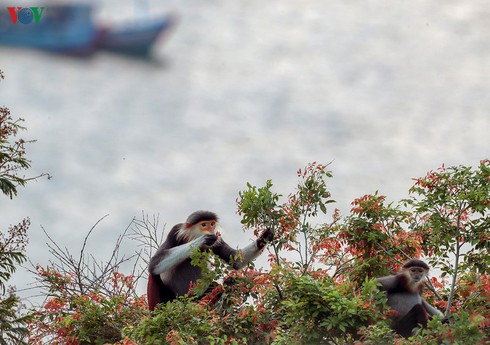 Vietnam is now home to between 1,500 to 2,000 grey-shanked douc langurs in forests along the central region 
VOV

Strict protection and limited human contact, as well as constant patrols, have remained in place for the protection of a herd of gray-shanked douc langurs (pygathrix cinerea) living in Dong Co village, Quang Nam province.

The central province of Quang Binh is seeking ways to protect a rare highly threatened kind of langur.