H'mong ethnic people live on the high mountains in Vietnam's north-west provinces. They used to live quietly and closed off.
Since the socio-economic situation in their living areas has been significantly developed and the traffic infrastructure has been improved, it has helped the H'mong people to enjoy a more prosperous life.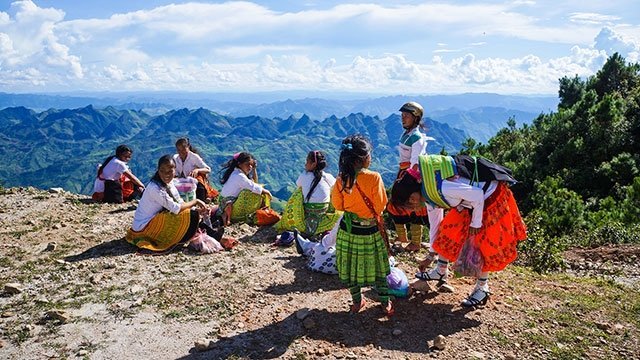 A group of Mong women and girls taking a rest by the roadside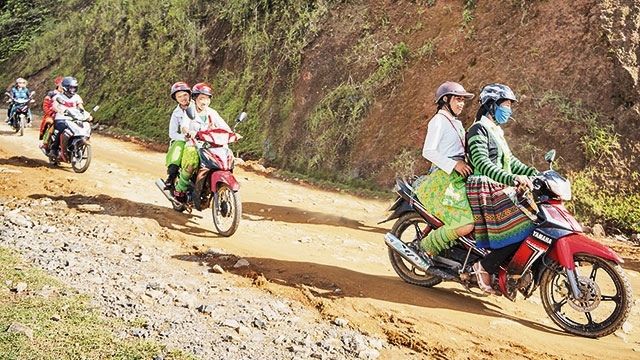 Visiting Moc Chau and Bac Yen town in Son La province at the weekend, visitors are able to meet many H'mong young men and women in the streets. Dressed in their traditional costumes, they showcase their indigenous cultural identity to people downtown.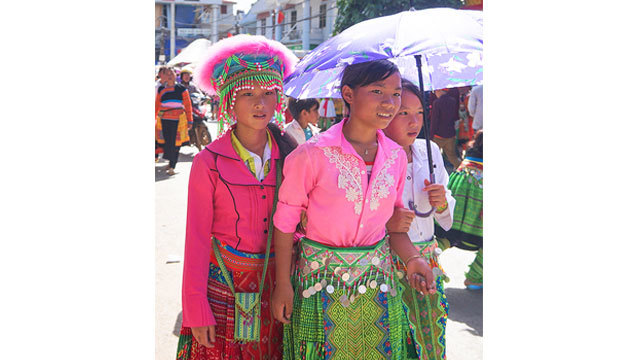 Young H'mong women dressed in their most beautiful dresses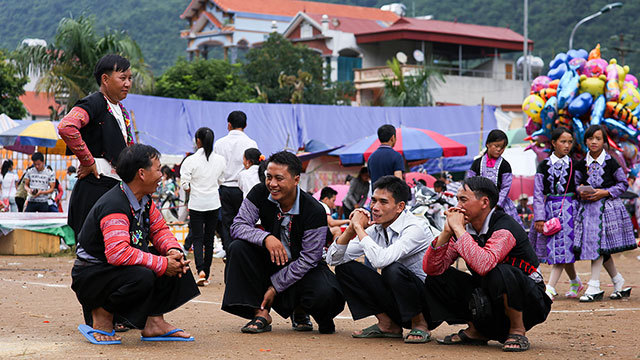 Young men talking outside the Moc Chau town stadium.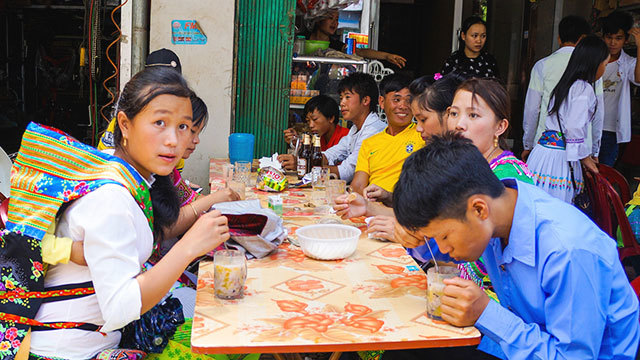 Enjoying cups of sweetened porridge and cool beer together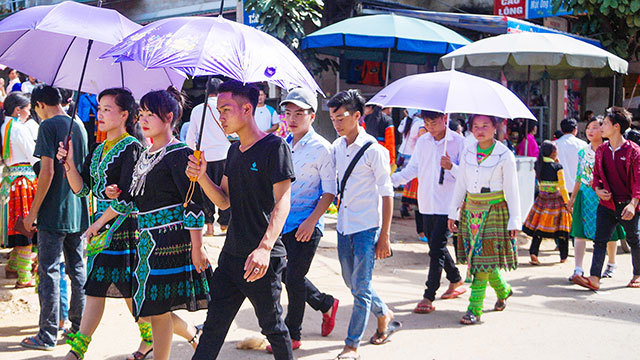 Hanging around the street.
Nguyen Huong - Van Duy
Nhan Dan