Located in a small alley off Hang Tre Street in Hanoi's Old Quarter, Hidden Gem Coffee offers customers a distinctive design which uses recycled objects as decorative items.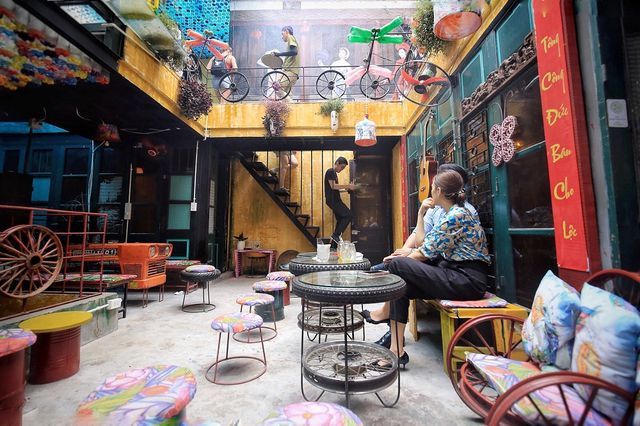 Thousands of old bottles along with a variety of tyres and tractor engines have been recycled for the decoration of the café.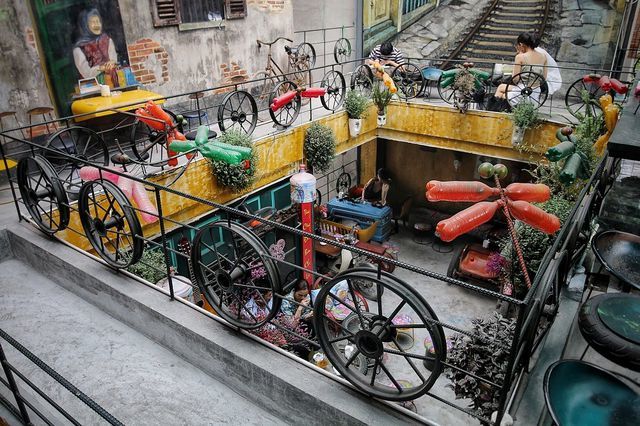 Nguyen Van Tho, 37, spent more than one year collecting the scraps from localities near Hanoi.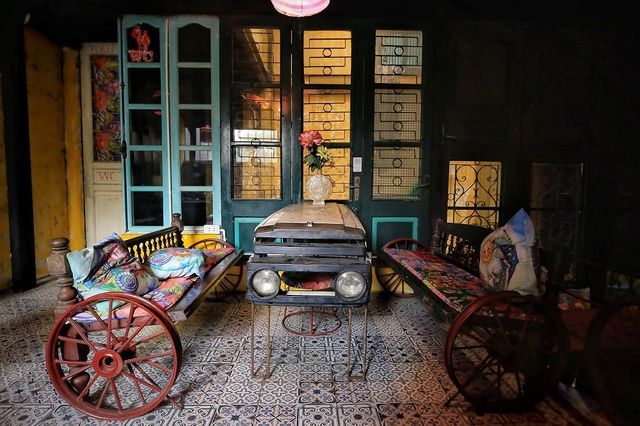 The majority of the objects in the café were recycled things which were then designed as decorative items by Tho and his friends.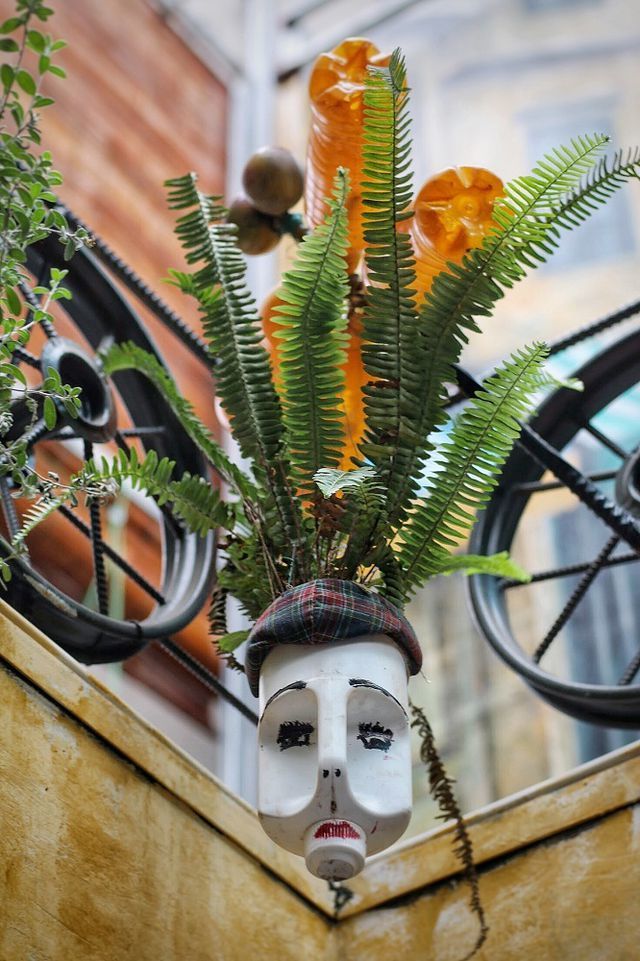 A vase recyled from an old can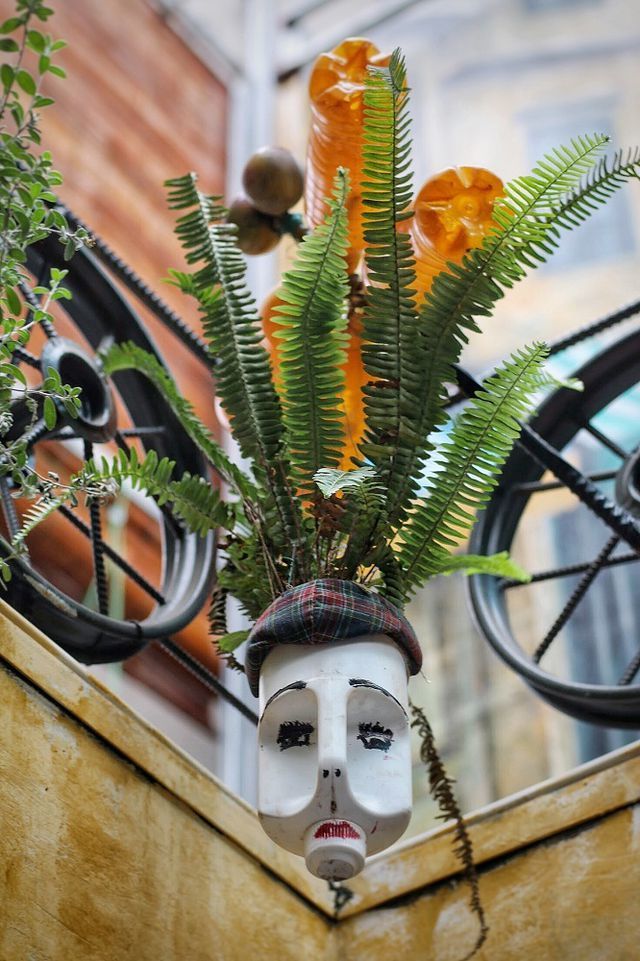 The table and chairs made from tyres and a wooden bed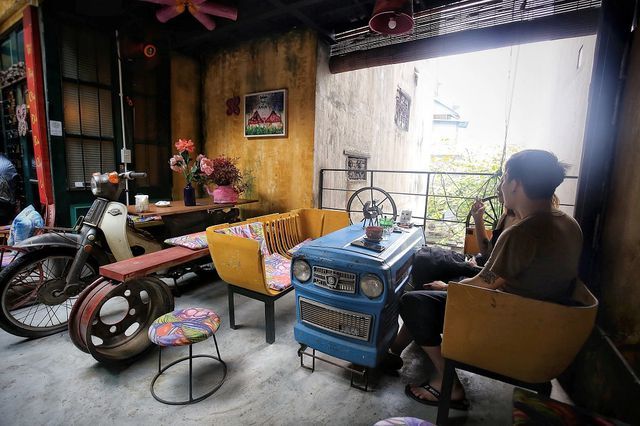 The four floors of the café are different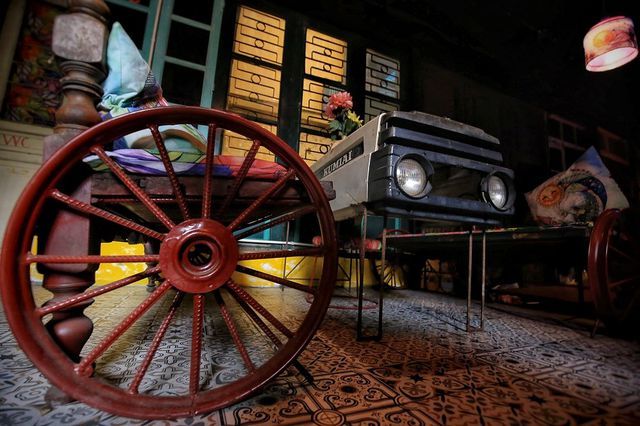 According to Tho, plastic waste has become a thorny issue. Through the café's decoration, he wanted to convey a message that waste can be a resource when recycled.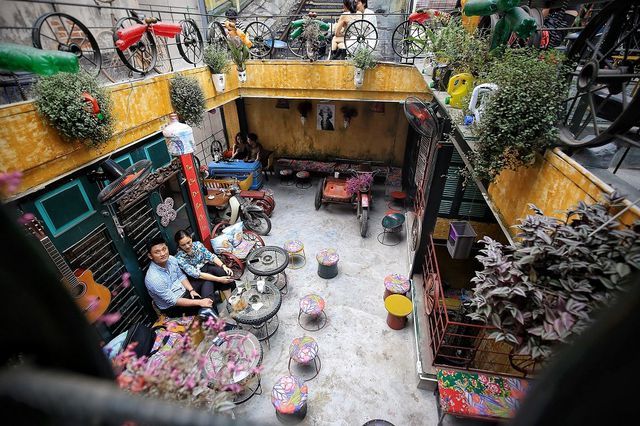 Flowers made from plastic bottles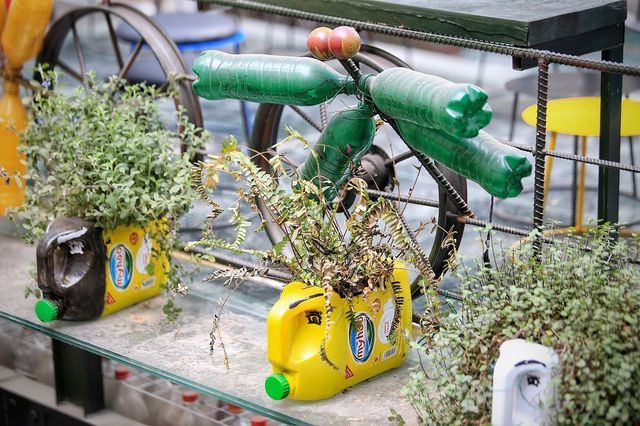 The café has attracted many people, particularly the young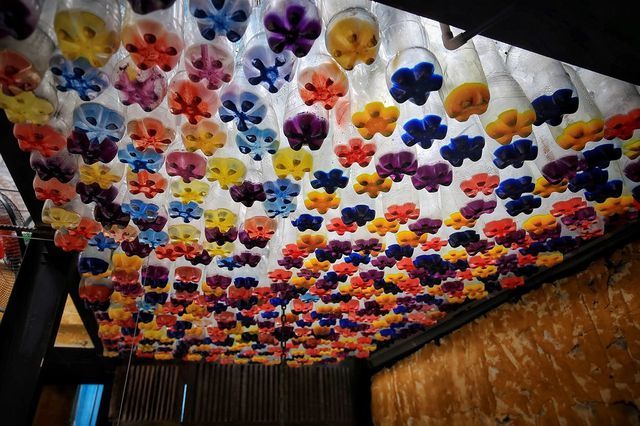 Foreigners are interested in the café space.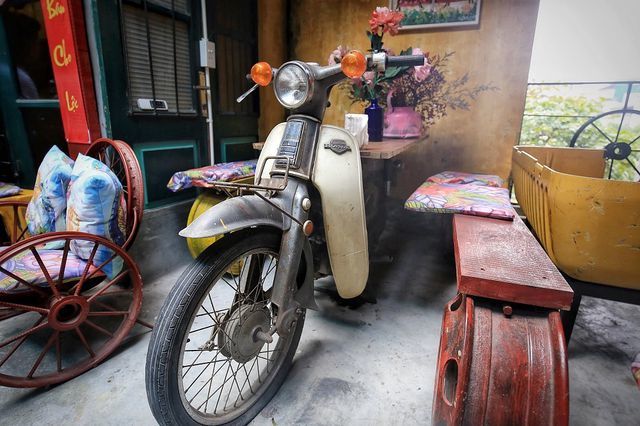 Philippa Fennes from Germany said that she thought the coffee shop was special and this was her second visit.