Recent measures have seen a waste site that stretches along the Red River's bank in Phuc Tan ward of Hoan Kiem district in Hanoi be drastically changed into a beautiful art space.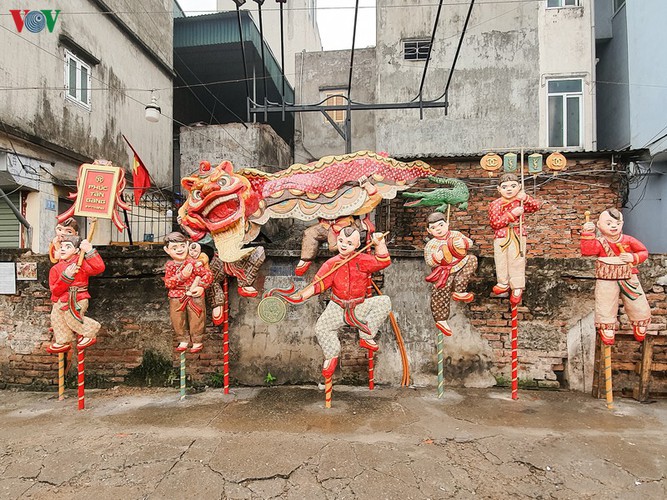 A total of 16 environmentally-friendly artworks brings a fresh atmosphere to the former rubbish tip.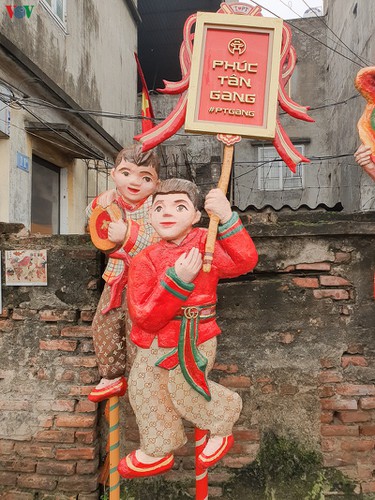 Each of the pieces on show have been made using recycled materials such as tires, cans, and barrels.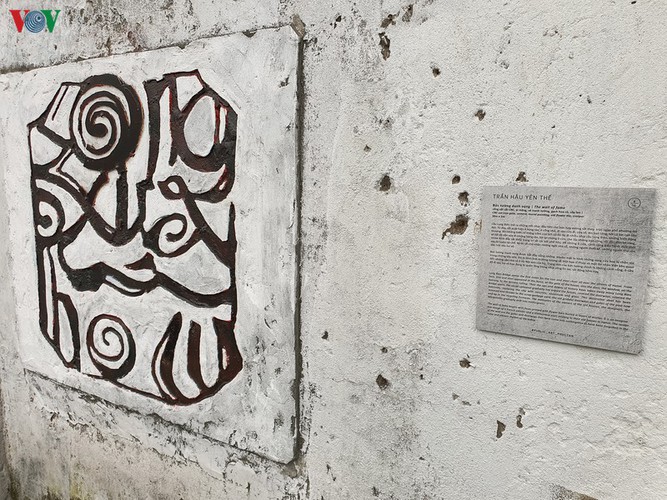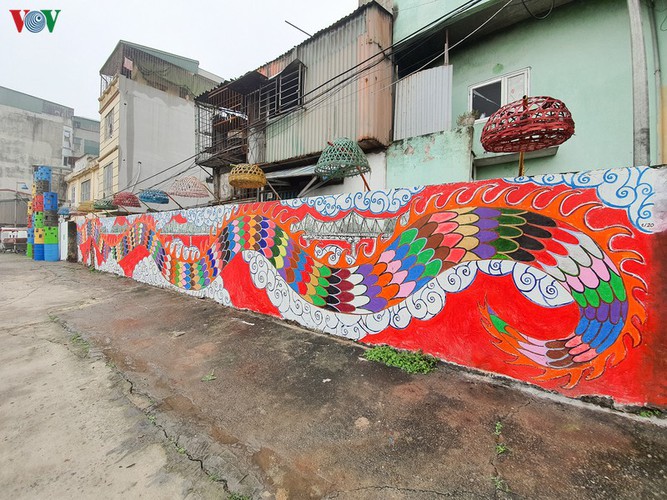 An eye-catching mural created by Spanish artist Diego Cortiza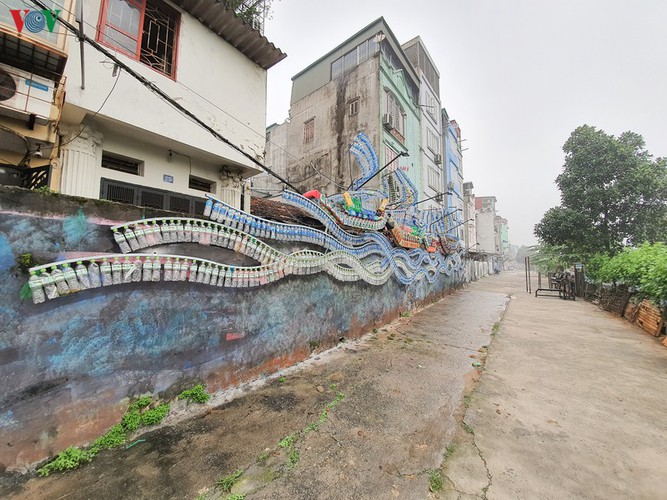 Made of recycled bottles, "Boats" by artist Vu Xuan Dong's is a unique piece.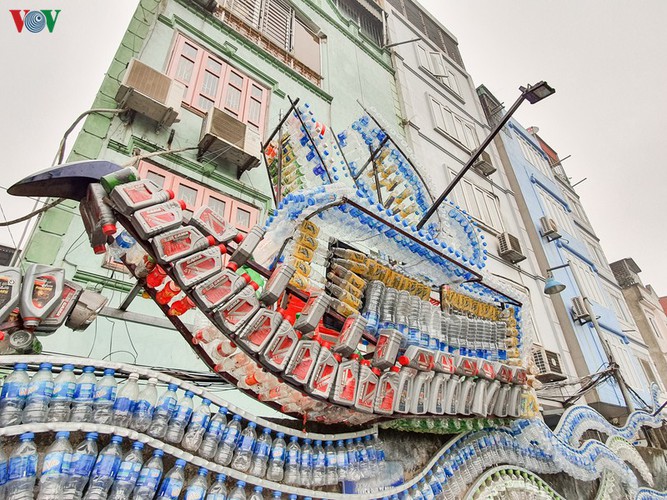 In total the artwork utilises 10,000 recycled bottles.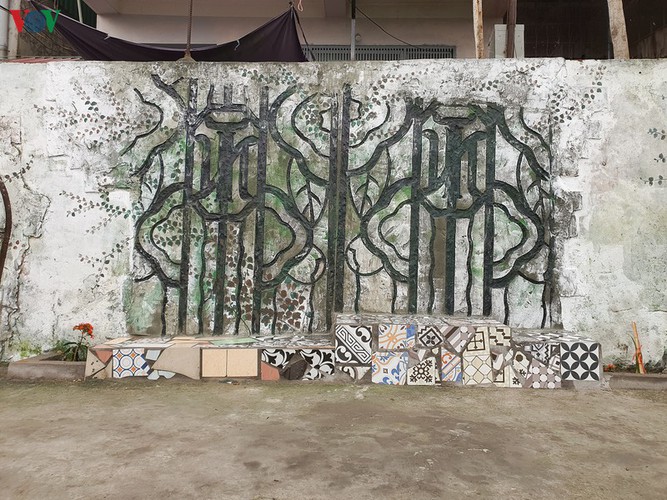 An abstract artwork by painter Tran Hau Yen The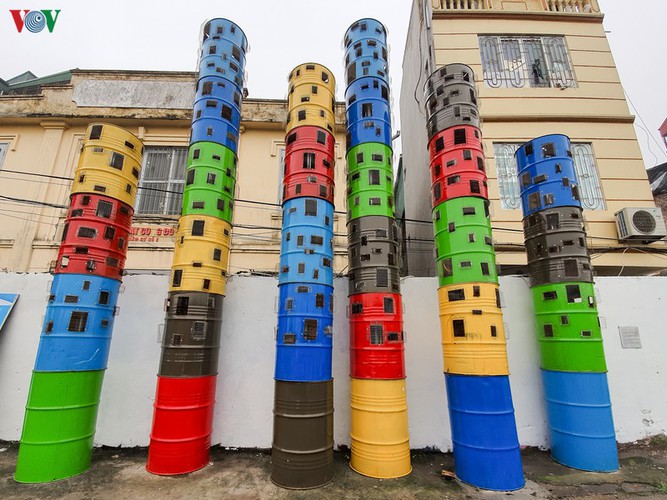 Using old barrels of different sizes and colours, this artwork by artist Nguyen Ngoc Lam proves to be exciting for visitors.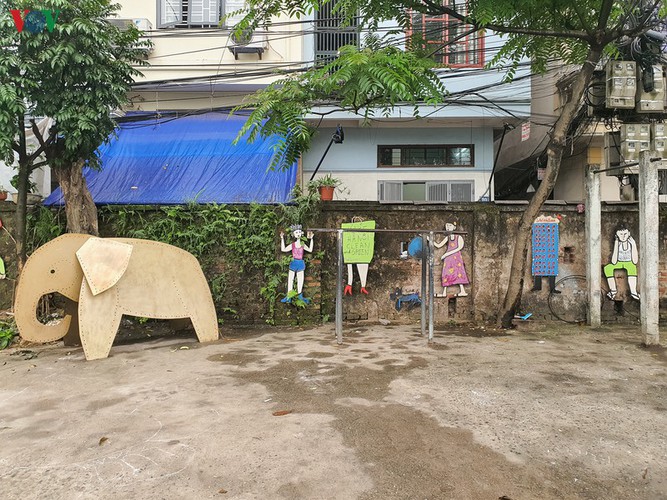 A piece by artist George Burchett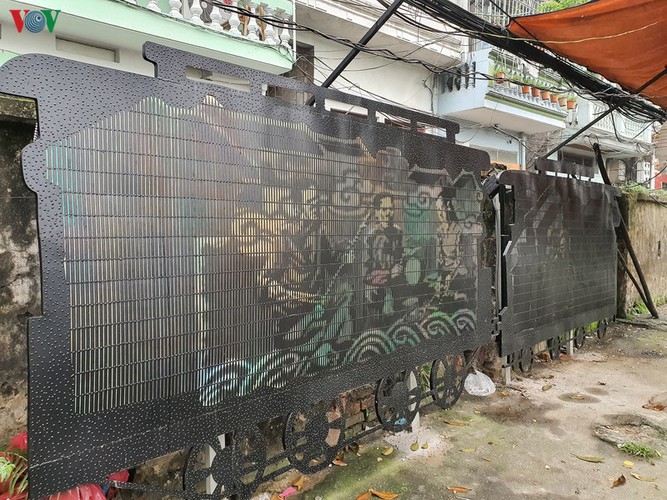 This artwork by artist Pham Khac Quang uses steel welding and laser cutting techniques to create an image.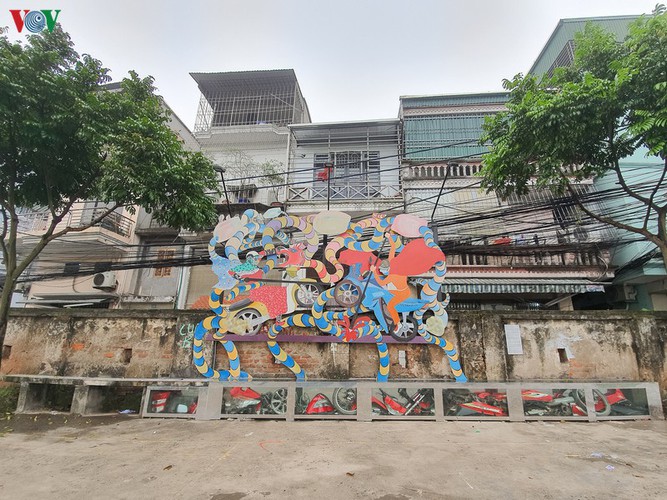 A piece by artist Nguyen Tran Uu Dam features Saint Giong from legendary Vietnamese tales.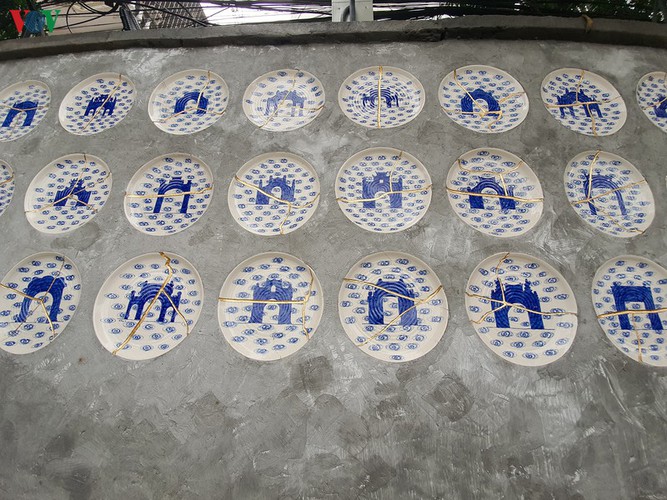 Bespoke ceramic plates are decorated with the gates of villages.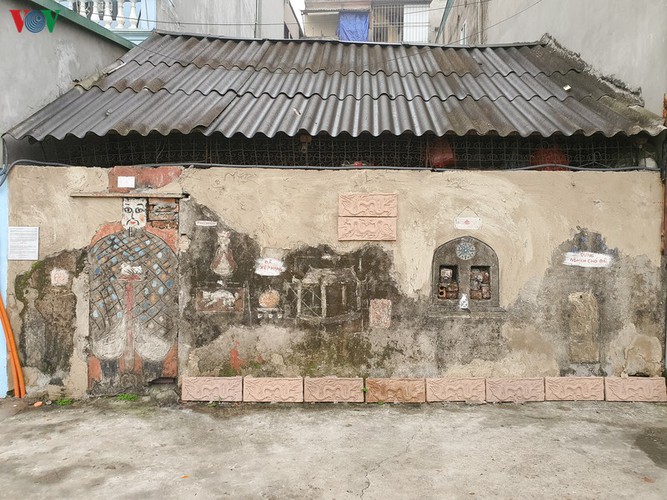 A mural painting by Nguyen Duc Phuong covers a wall.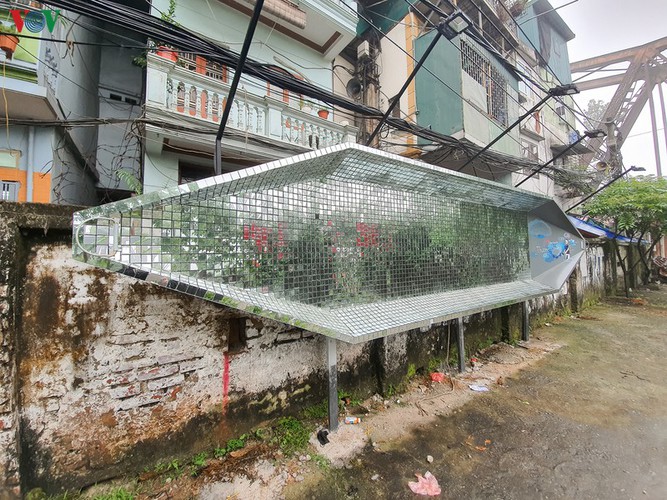 A seven-metre-long boat by artist Can Van An is created using thousands of small pieces of mirror.
VOV