Hanoi's Van Chuong is a special lane, where you can easily get lost when coming there for the first time.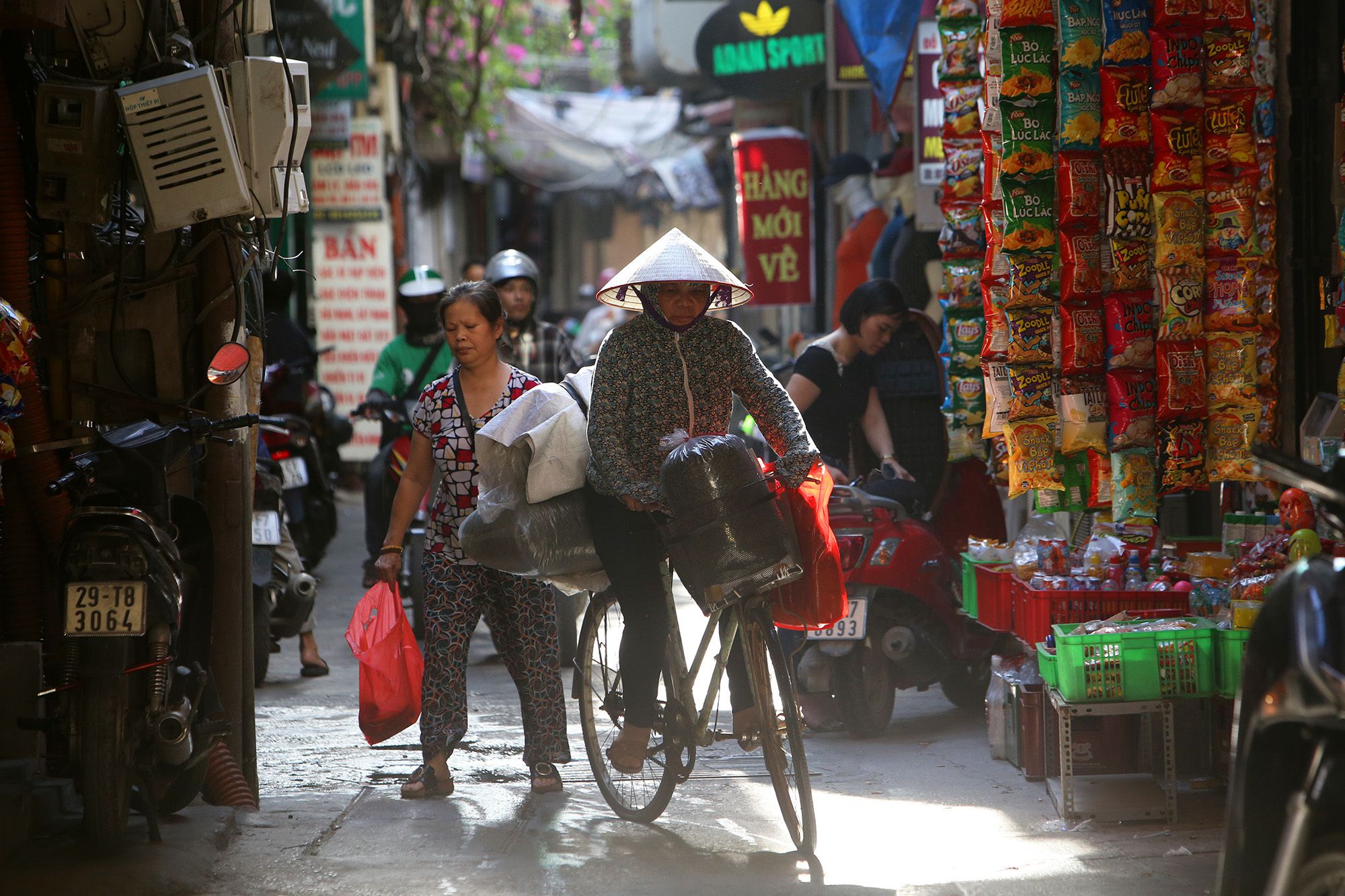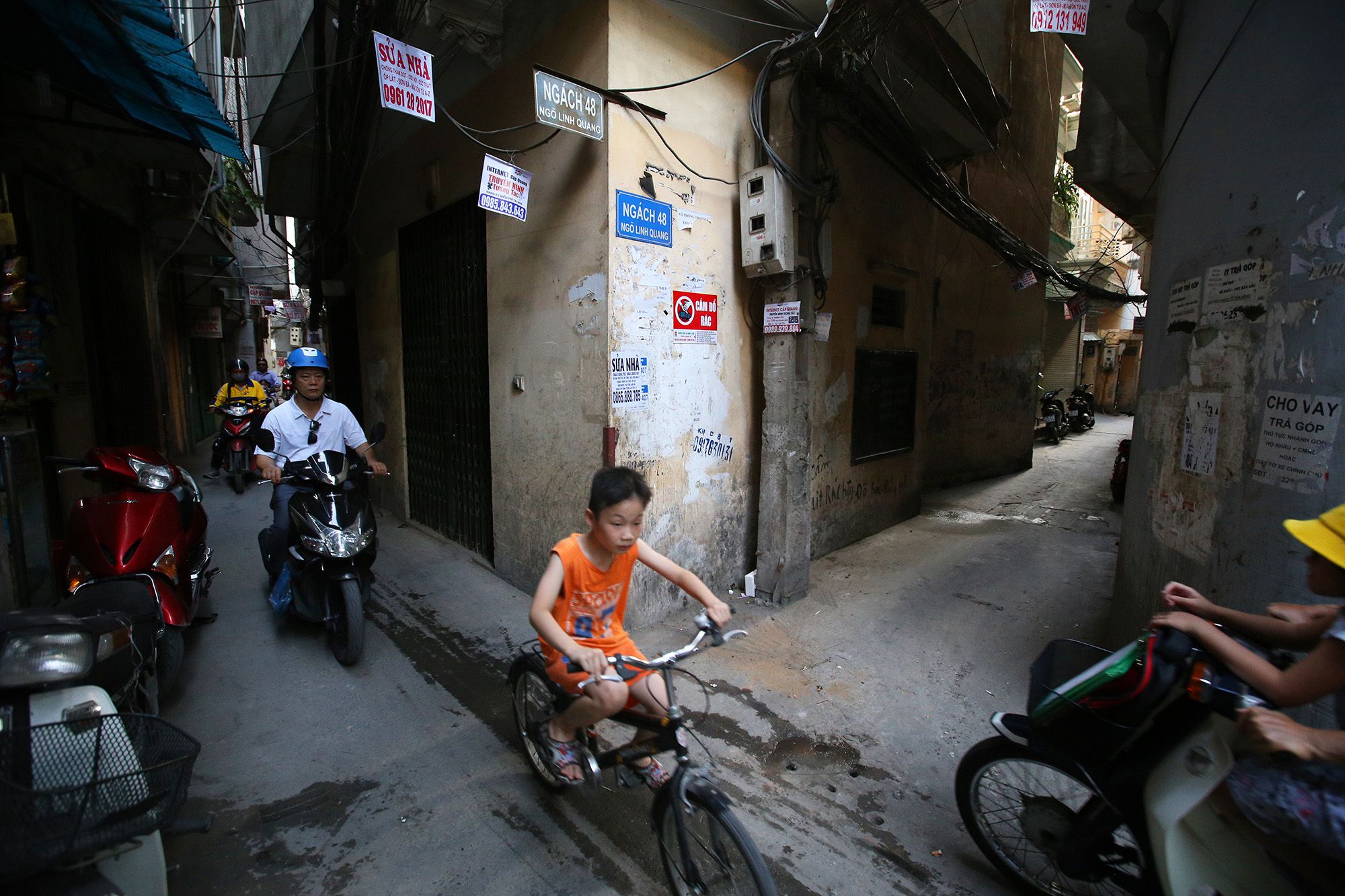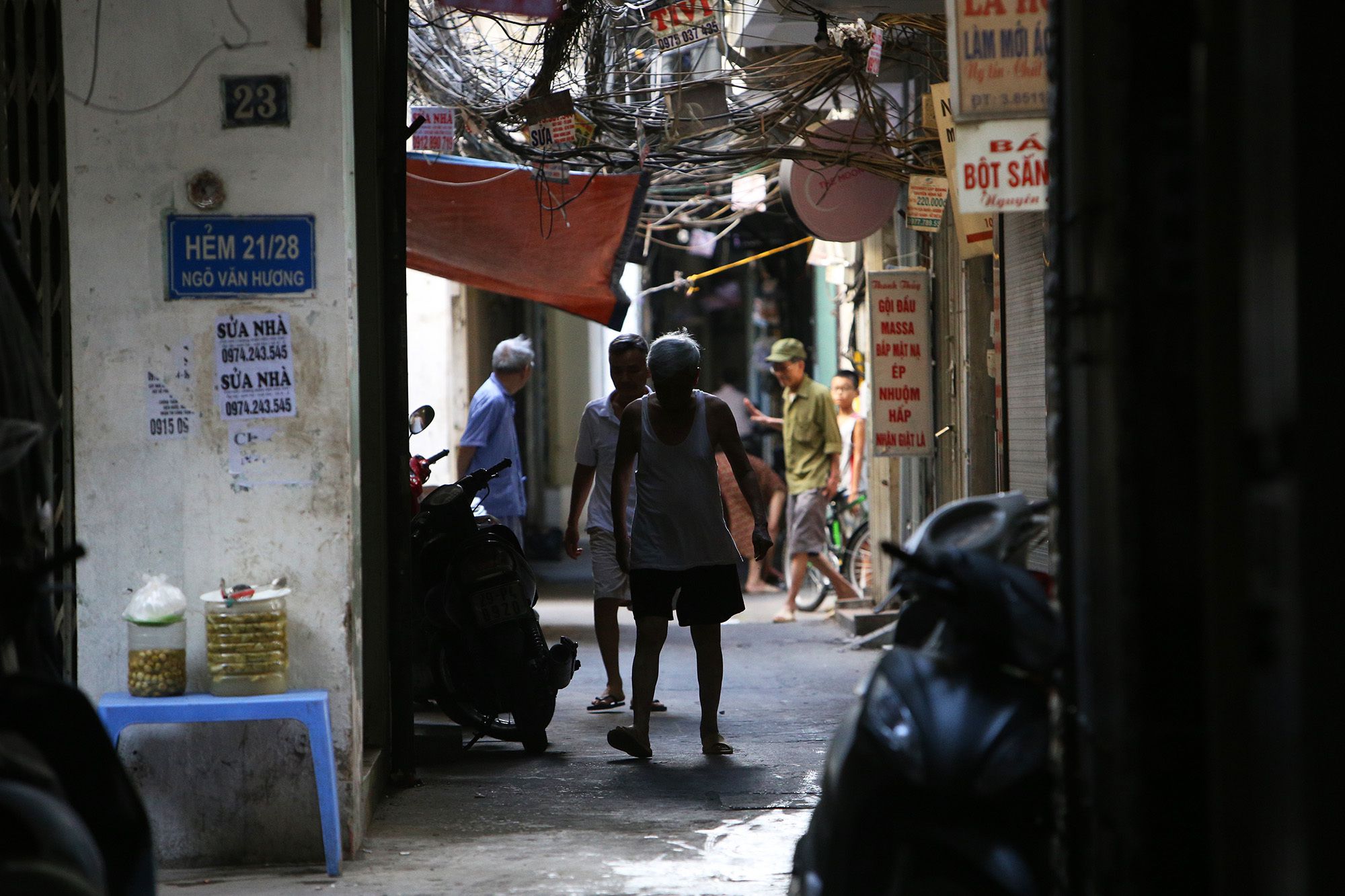 The lane in Dong Da District is home to many old apartment buildings and dozens of tiny alleys which are then separated into branches.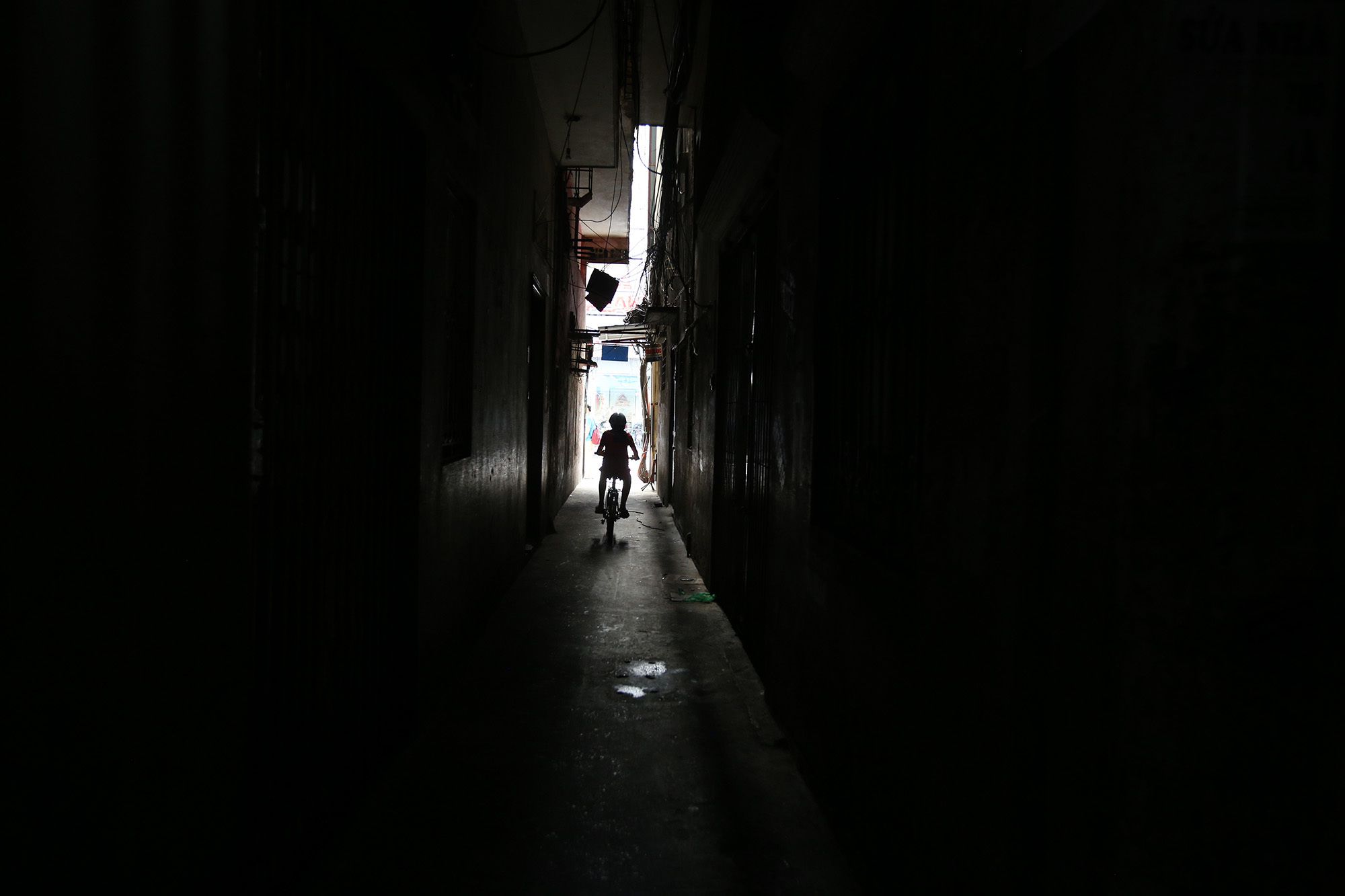 Many people who come to the lane for the first time find it hard to find the house whey want. They would return the place where they leave after travelling around.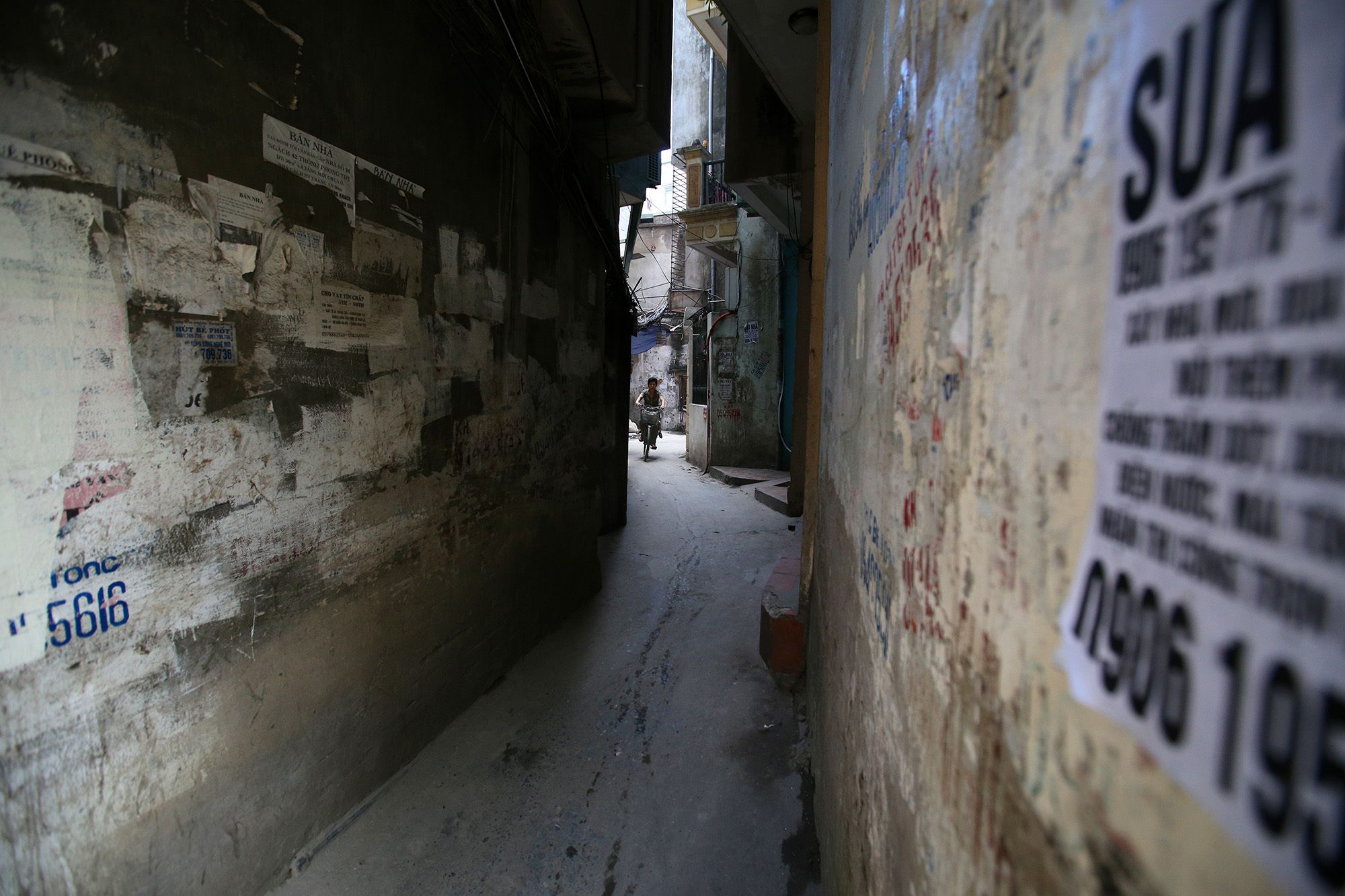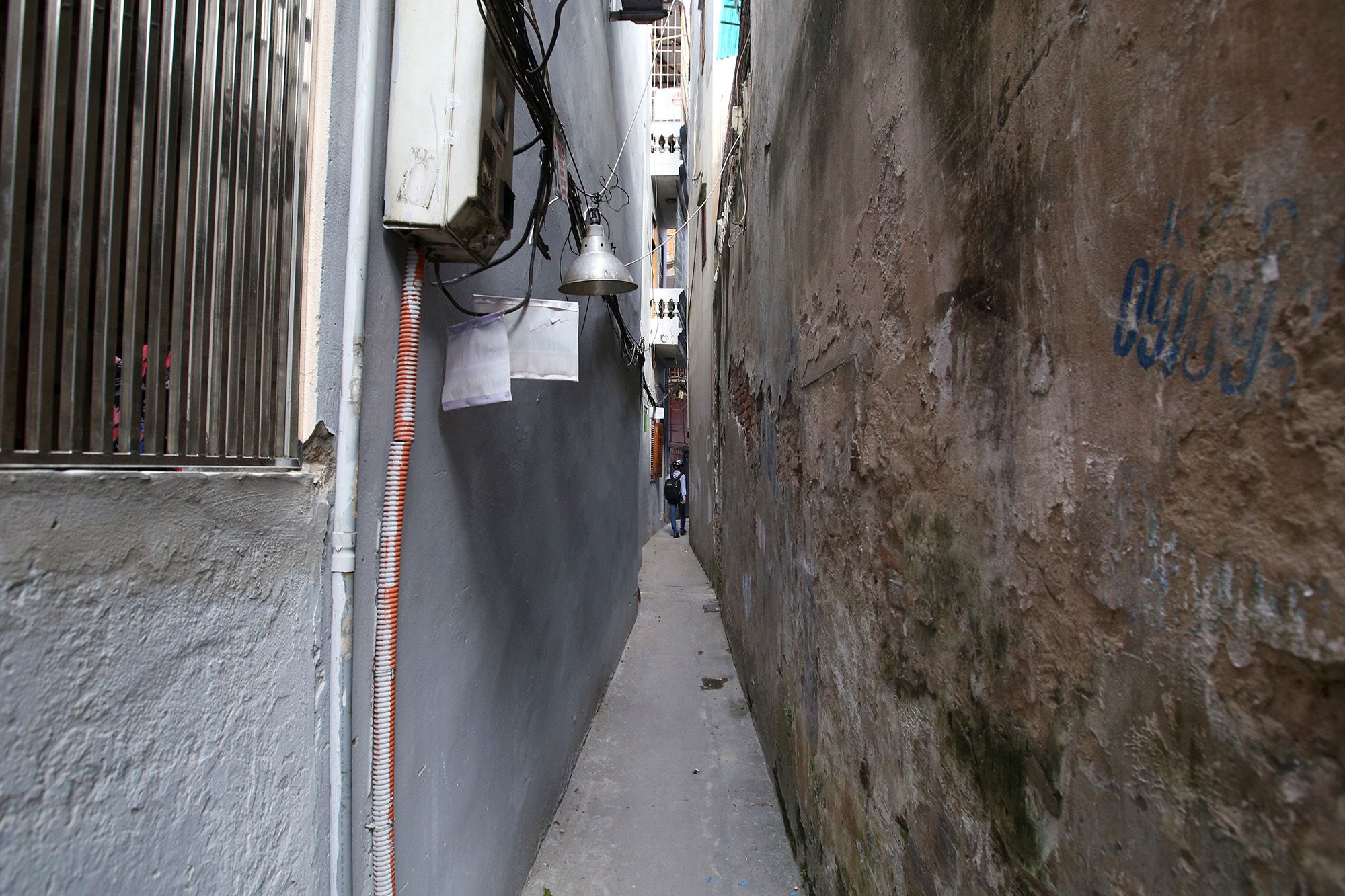 Inside the lane are populous residential areas while the roads are very narrow. In many sections, two motorbike drivers can't avoid each other.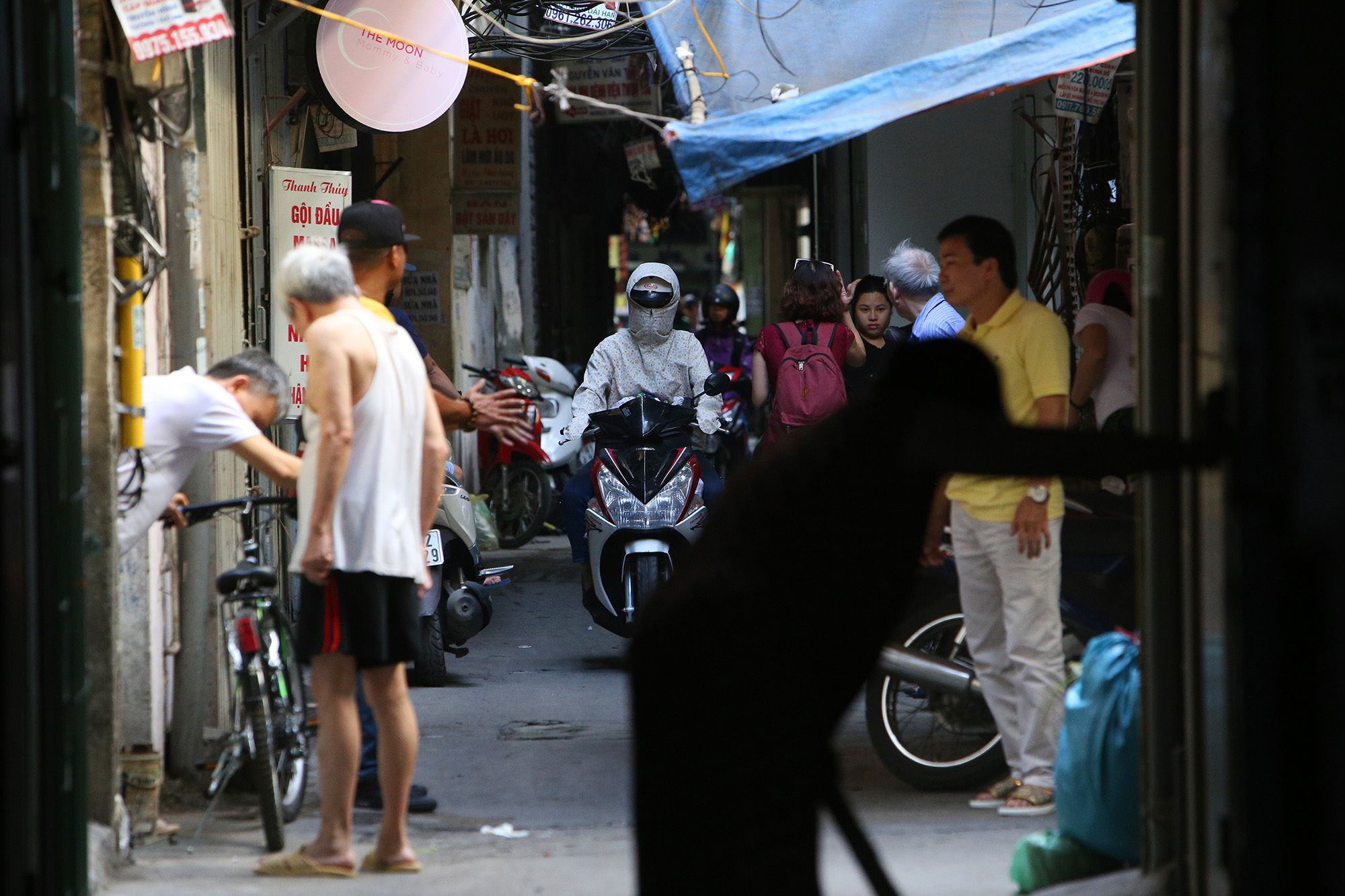 Some sections of Van Chuong Lane are connected to other lanes such as Linh Quang and Thong Phong.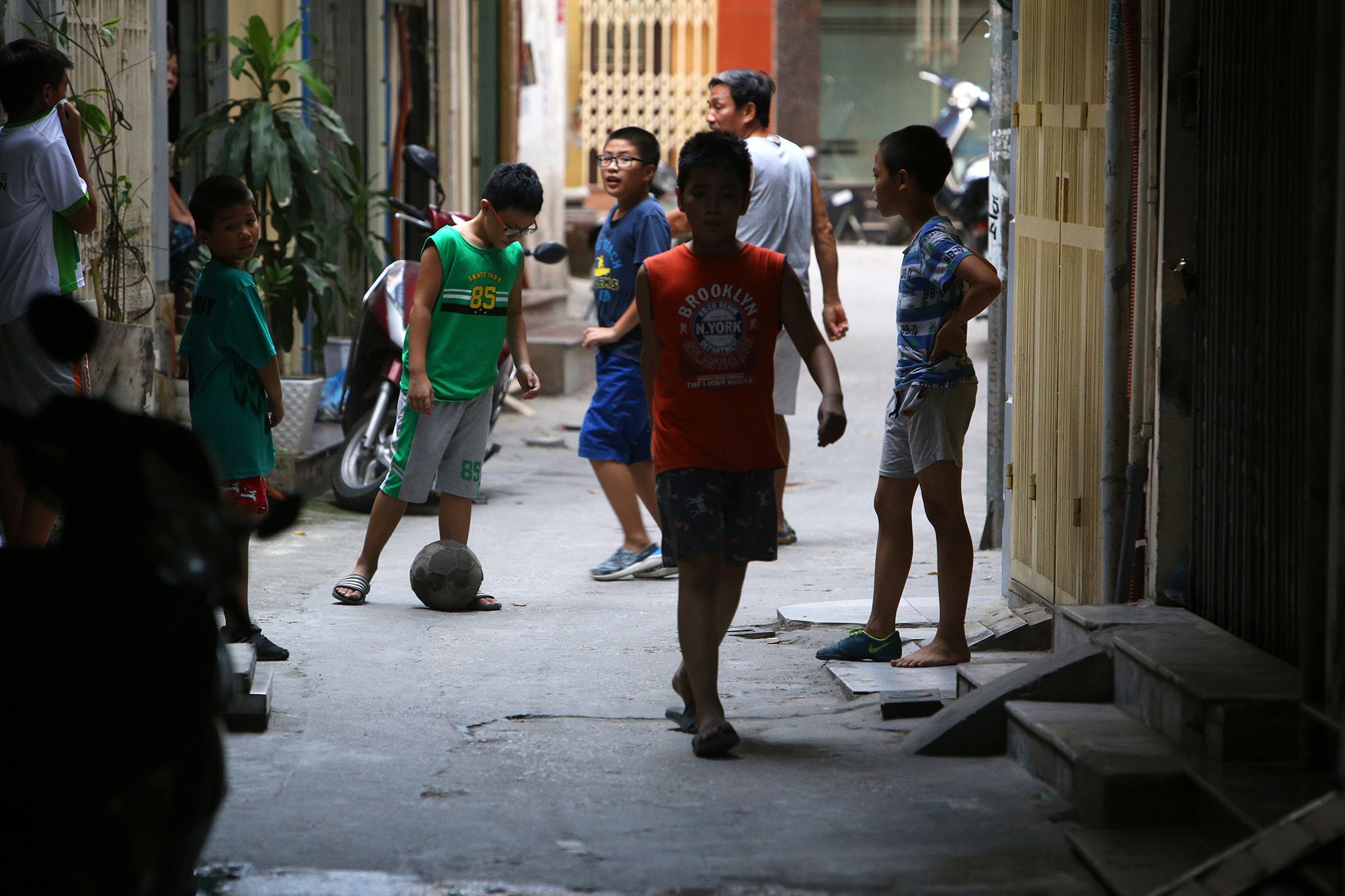 Children play football in the lane
Small lanes are common in Hanoi, including Hanoi's Old Quarter. Many are just 70 cm wide and there are more than 10 such lanes on 300 metres long Hang Buom Street.
They are so small so sometimes passers-by do not even notice them.
These small lanes are also home to various businesses, ranging from food to clothes, offering quite good incomes. Dtinews
Huu Nghi

The complicated network of small lanes and alleyways is a signature of Hanoi's Old Quarter, hiding all kinds of businesses.