Shopping malls and churches throughout Hanoi have got into the festive spirt by brightly adorning their buildings with colourful decorations to mark Christmas Eve.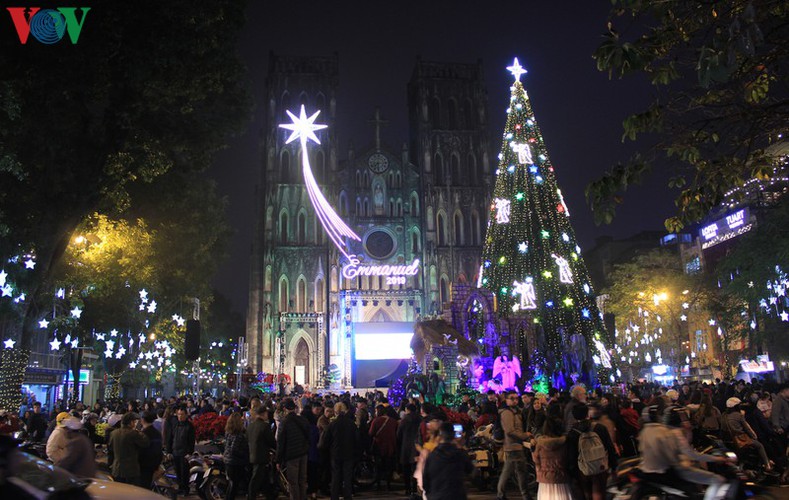 Close to the centre of the capital, Hanoi Cathedral proves to be a popular destination as hordes of residents and visitors visit the site on Christmas Eve.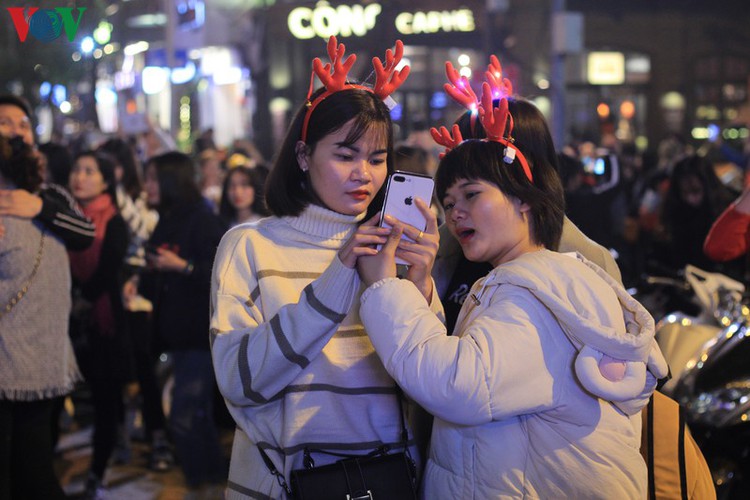 A group of young people snap beautiful photos together to serve as memories for the occasion.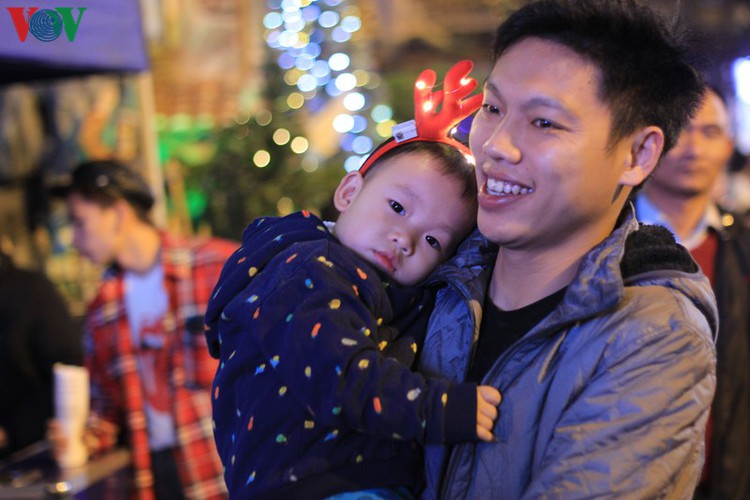 Children join their parents in getting in the Christmas spirit.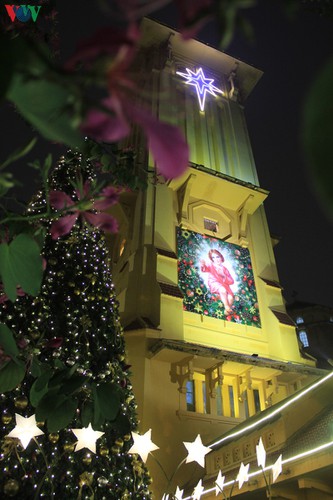 Cua Bac church is adorned with decorations such as colourful lights and flowers.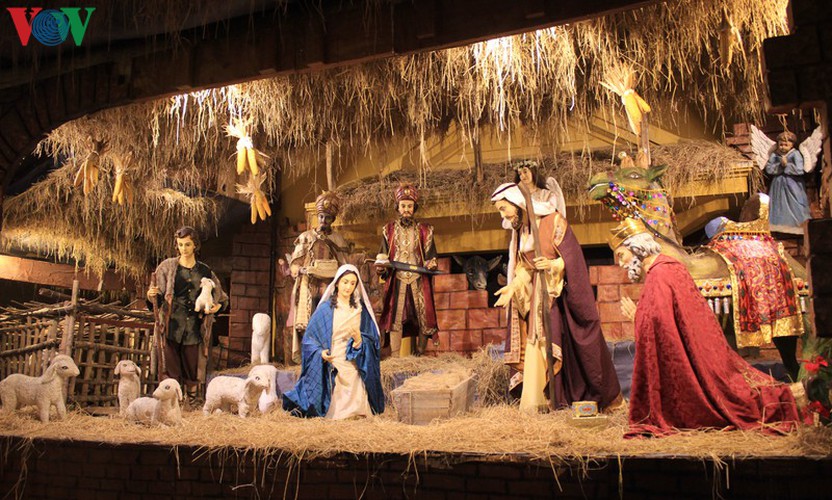 An interior view of Cua Bac church shows a display of the nativity scene.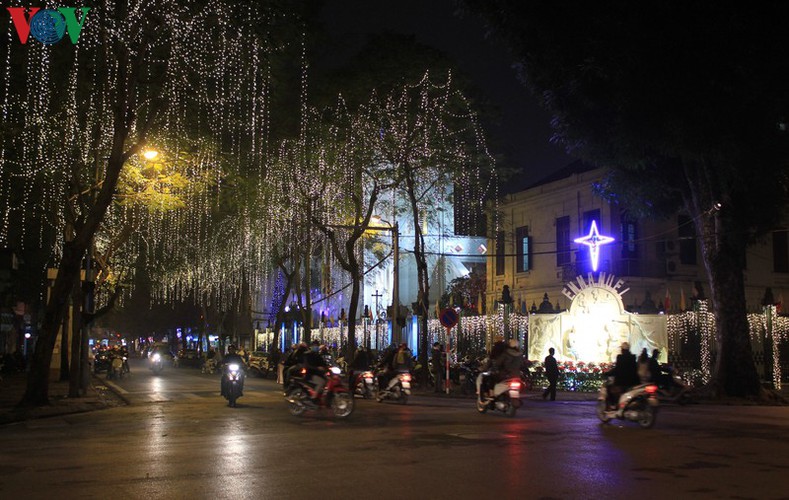 An exterior view of Ham Long church with the sides of the road covered in bright lights for Christmas.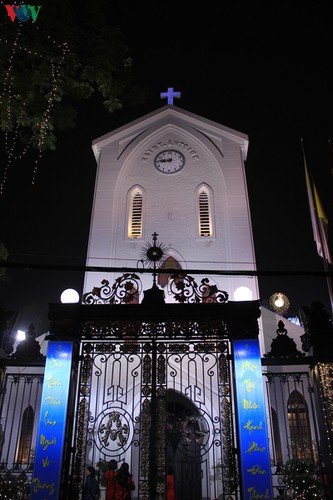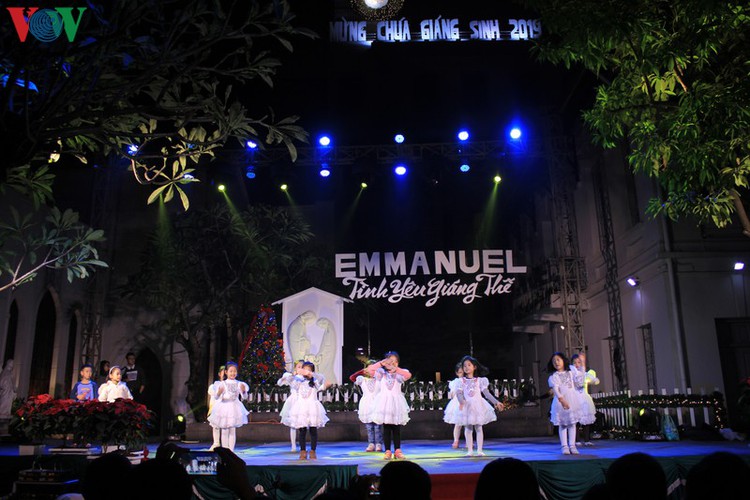 Children take part in festive art programs as Christmas approaches.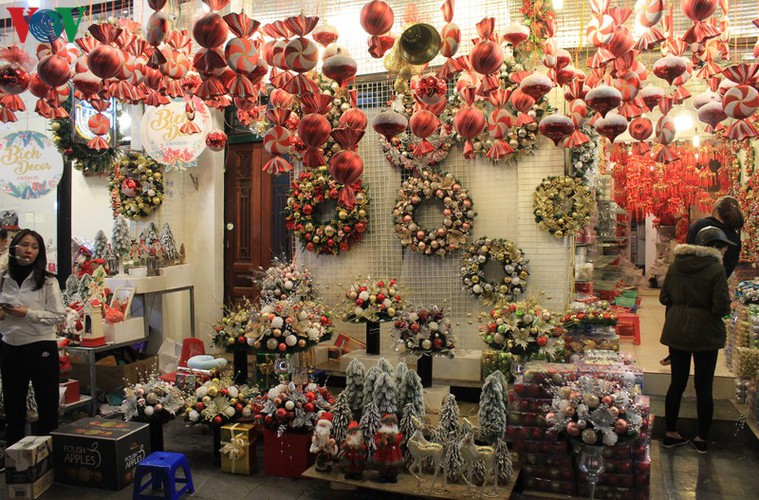 Hang Ma street is filled with decorative items and Christmas gifts.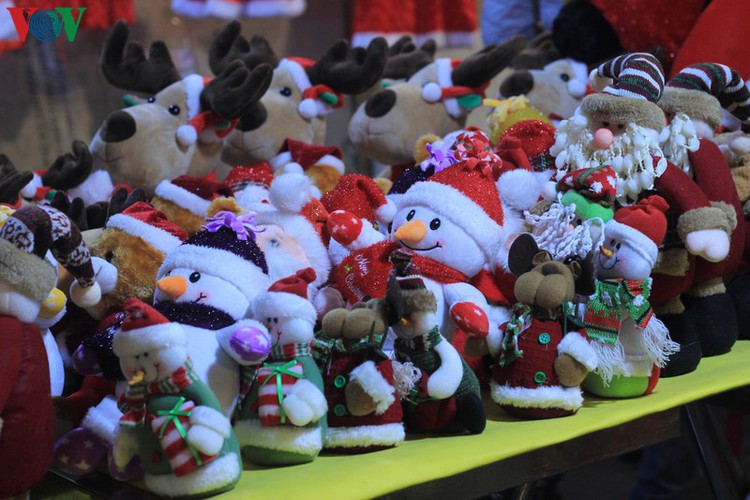 Throughout the street Santa Claus, snowmen, and reindeers can be seen for sale.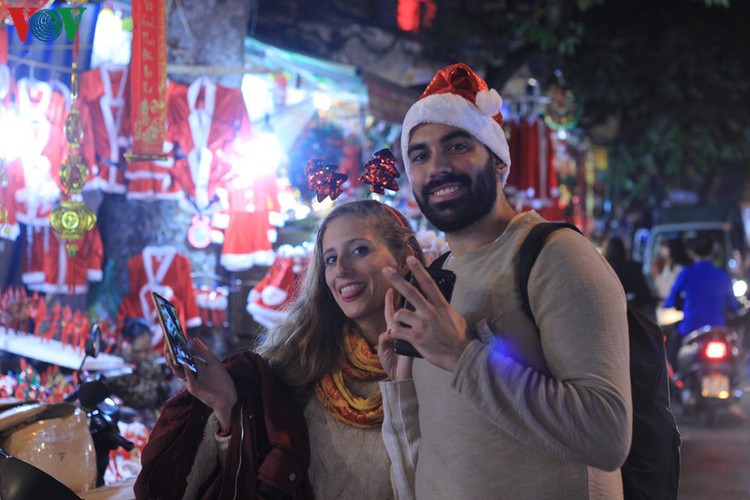 Foreign tourists enjoy the Christmas atmosphere as they purchase gifts on Hang Ma street.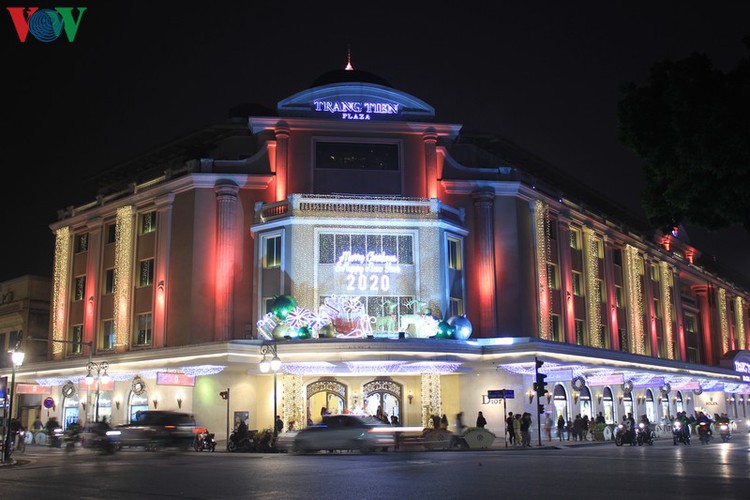 Several shopping malls throughout Hanoi have also been brilliantly adorned for the occasion.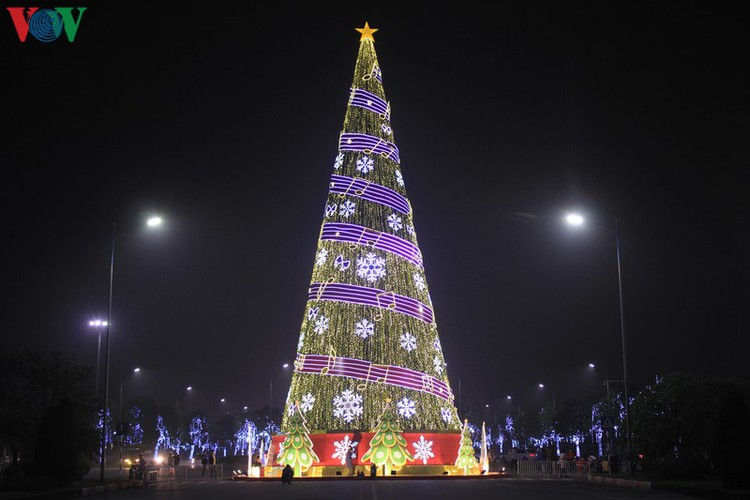 Standing at a height of over 20 metres, the Christmas tree at Vincom Long Bien shopping mall impresses visitors.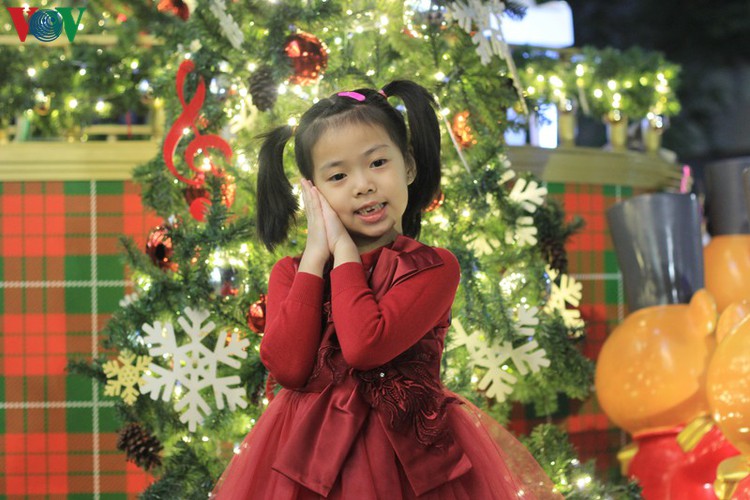 Children and their families come together to enjoy the special Christmas atmosphere.
VOV