The ongoing Hue Traditional Craft Festival 2019 has become a popular attraction among both local people and tourists. The festival features a wide range of cultural activities that are perfect for all ages.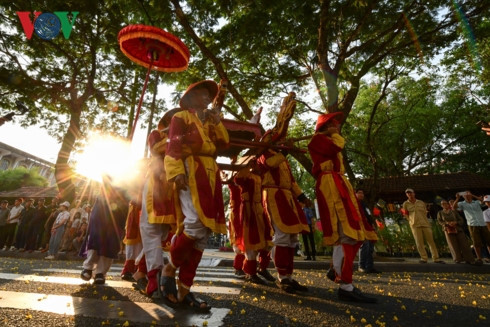 A procession was held in Tu Tuong park in Hue on April 29 to honour artisans, craftsmen, and traditional Vietnamese craftsmanship.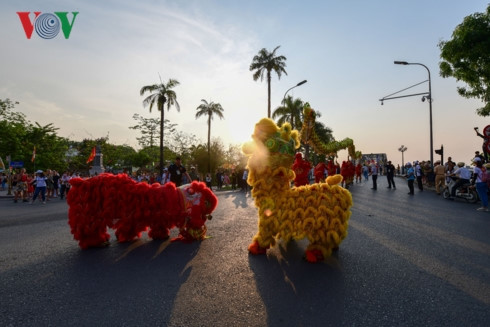 The event helps to raise awareness among young people about the cultural values of the local area that have developed as traditions through generations.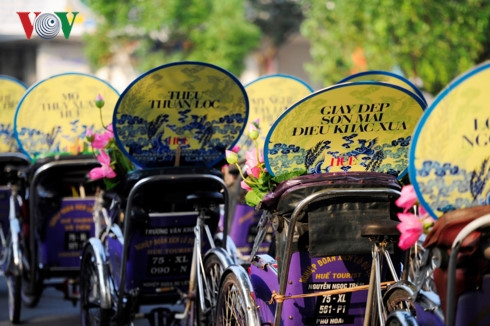 The procession began from Tu Tuong park, before making its way across Trang Tien bridge and finally reaching Bia Quoc Hoc square.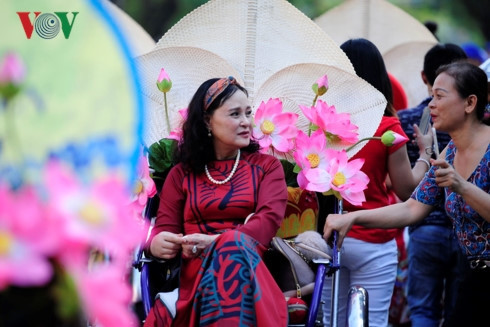 A large number of celebrities were in attendance for the the procession.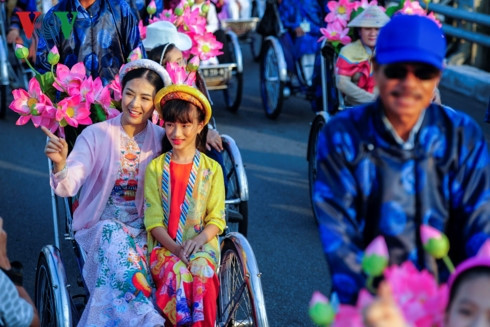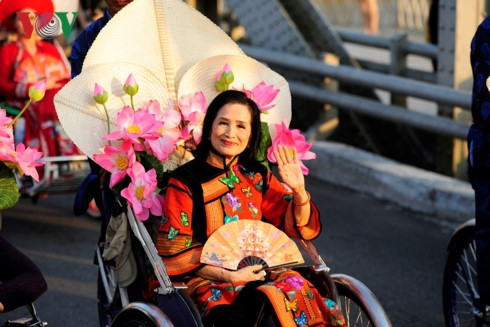 Artist Tra Giang takes part in the procession.
Artist Minh Chau on a cyclo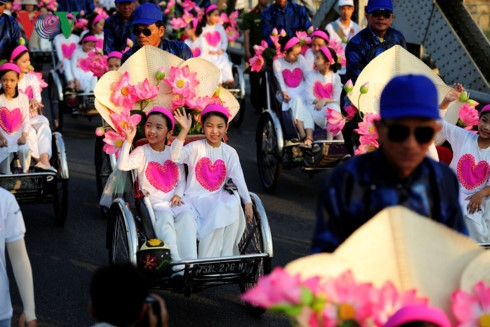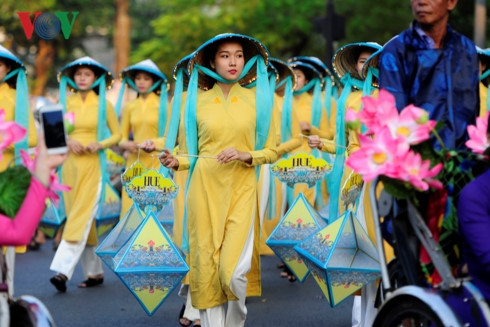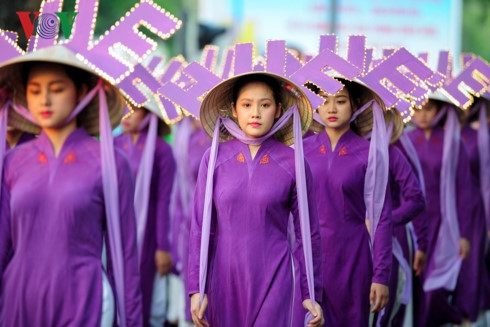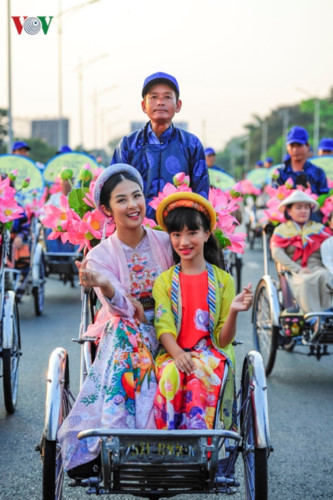 Miss Vietnam 2010 Ngoc Han was also spotted at the event. Here she poses with a young girl on a cyclo.
hue festival 2019 full of cultu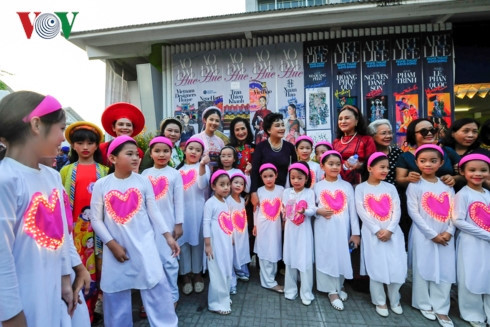 The eighth edition of the festival opened on April 26 and is set to last until May 2. The event features a wide range of cultural activities.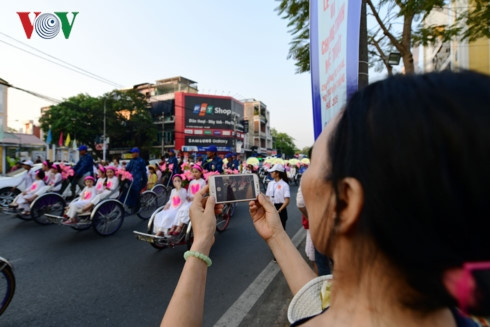 VOV