Miniatures of world landmarks are lit up with colorful lights at the Light Festival 2019 in District 7, HCMC.
Thousands of local people and tourists flooded Phu My Hung urban area in District 7 of Ho Chi Minh City to attend the city's first-ever light festival.
Taking place from now until June 2 on Tan Trao Street, this is the first such Light Festival in the city. Tickets cost VND100,000 per adult, VND60,000 per student, and free for children under 0.75 meter tall.
Visitors can also take part in various cultural activities such as art shows, virtual reality games, and family-friendly events.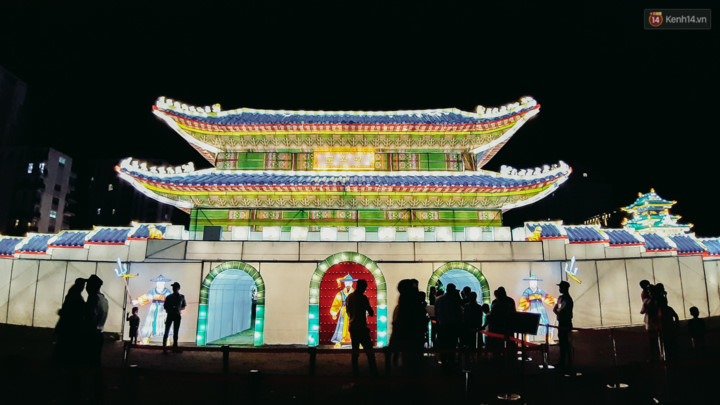 The festival aims to promote Korean culture within Vietnam. The entrance gate was designed in a Korean feudal style.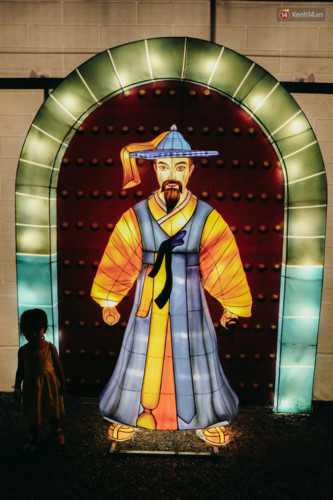 Tickets to the event cost VND100,000 per person. At the gates, many visitors excitedly took pictures alongside the models of medieval Korean guards.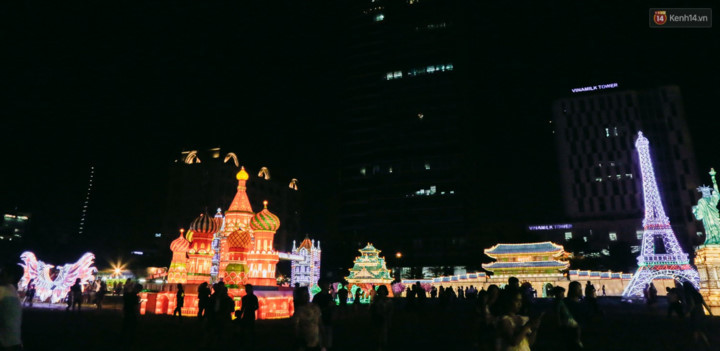 In total twenty-four giant lanterns, each over 10 metres high, will be on display throughout the festival which is set to last until June 2.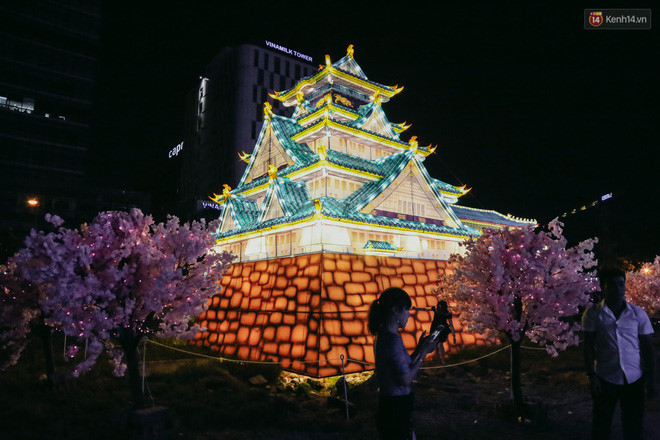 Many light models of the world's most famous landmarks are on display at the event.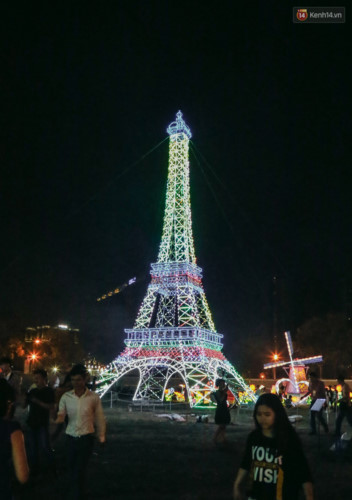 A model of France's Eiffel Tower is lit up.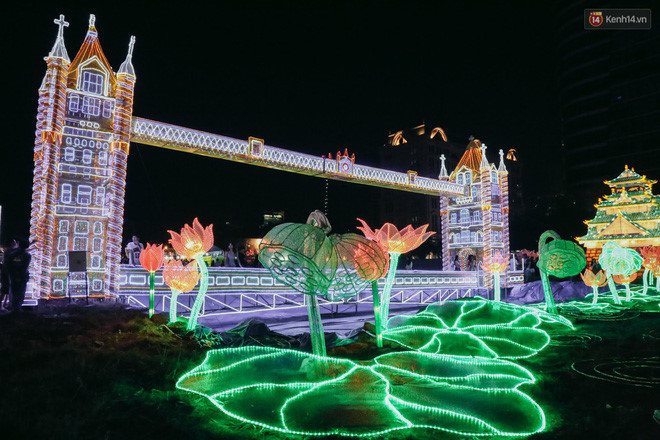 A model of London's Tower Bridge sparkles at night.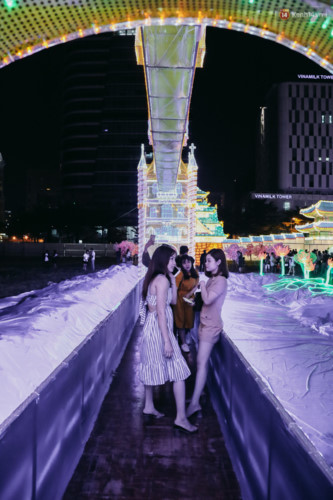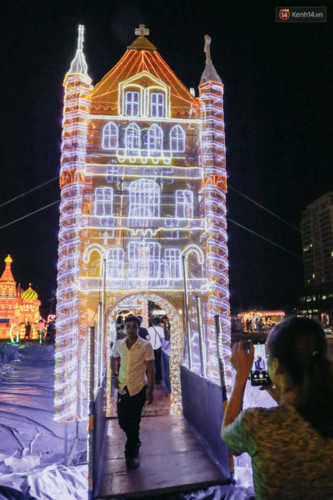 The bridge has proved to be a popular check-in spot among young people.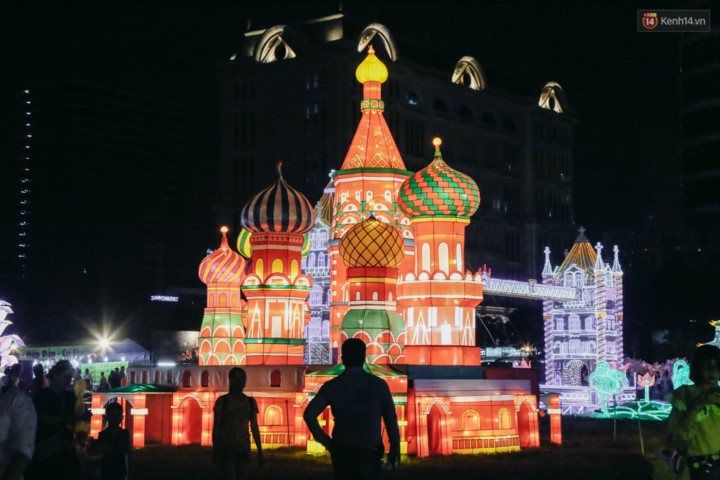 Saint Basil's Cathedral in Moscow's Red Square is one of Russia's most famous sites. Here a model is lit up in HCM City.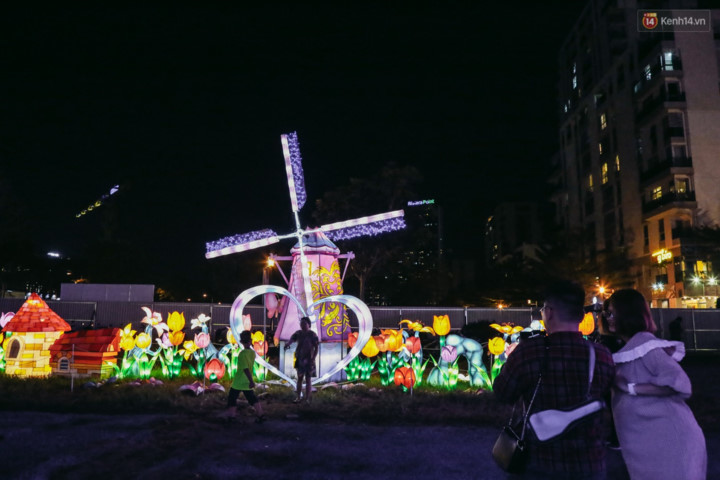 This model depicts a Dutch windmill standing among a field of tulips.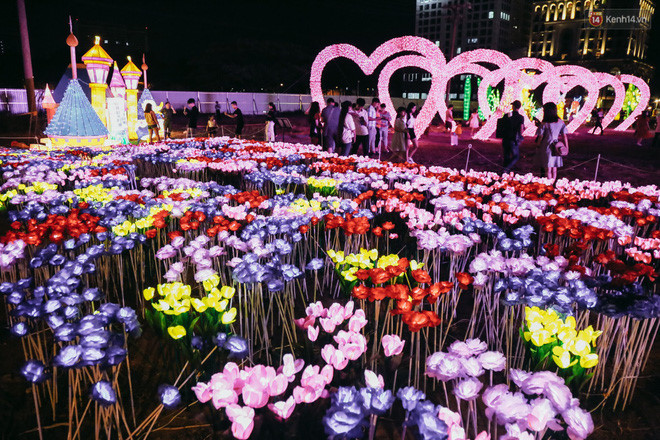 A road formed with love hearts overhead is illuminated.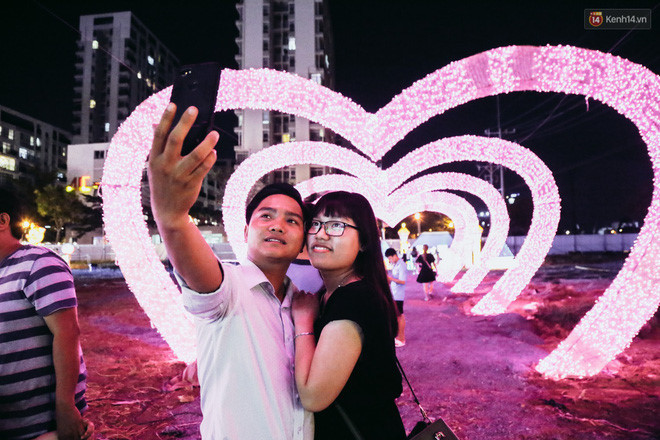 The display is a favourite spot for young couples to take selfies beside.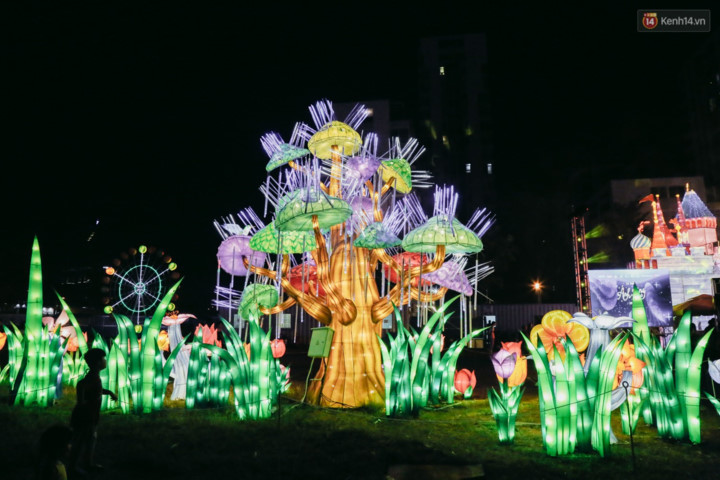 A giant mushroom is lit up with an array of colourful LED bulbs.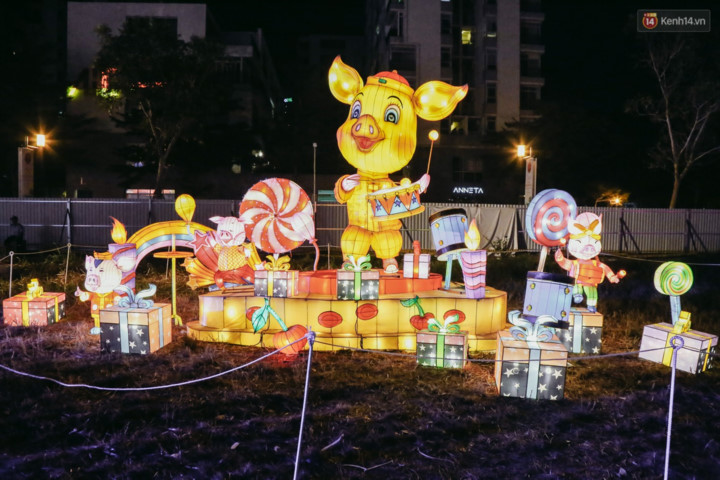 A display showing a merry band of animals was a hit among children.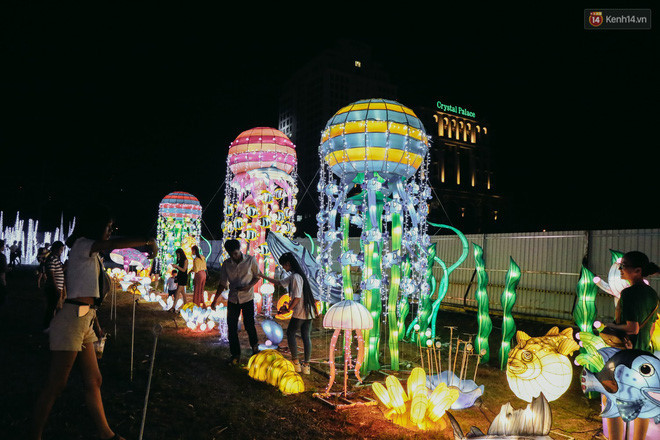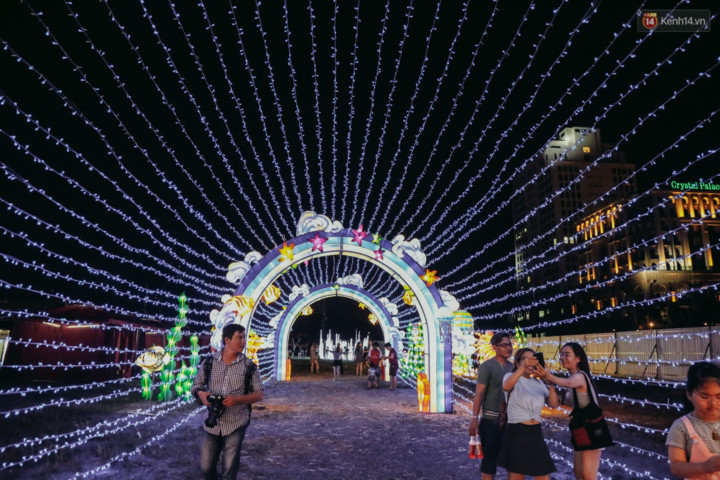 A blue ocean path covered in LED bulbs.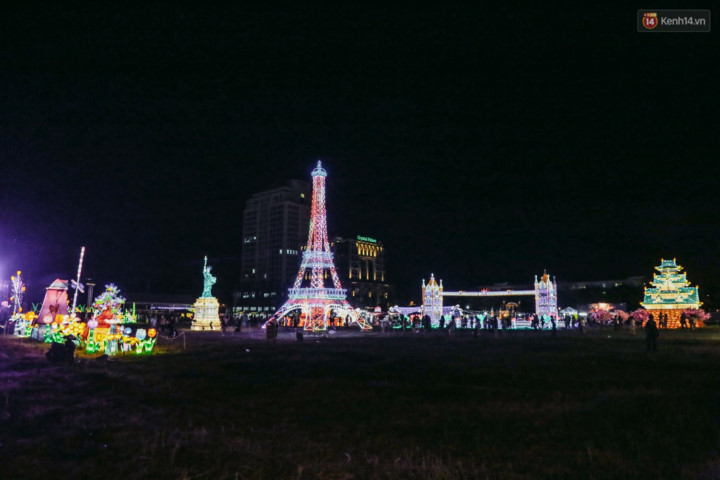 The festival features a number of exciting activities to entertain the crowds, including a circus, art performances, and various games.
A miniature of the Saint Basil's Cathedral on display at the Light Festival 2019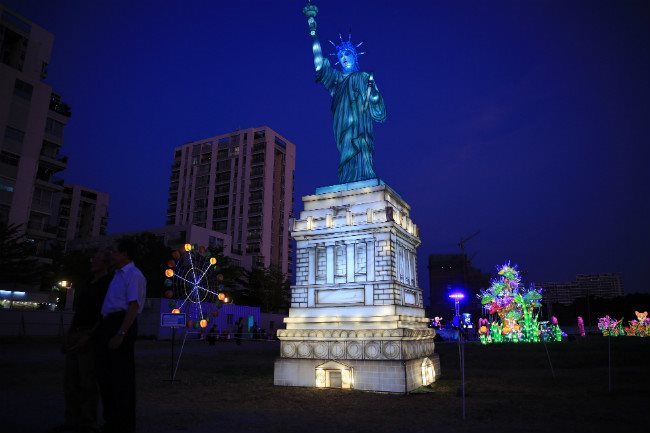 The Statue of Liberty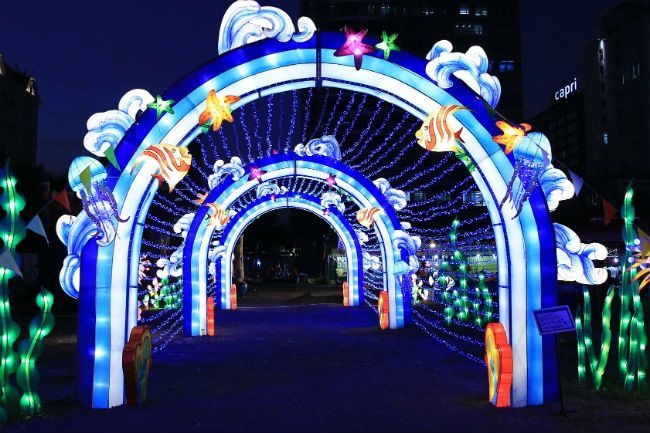 A giant lantern with the theme of ocean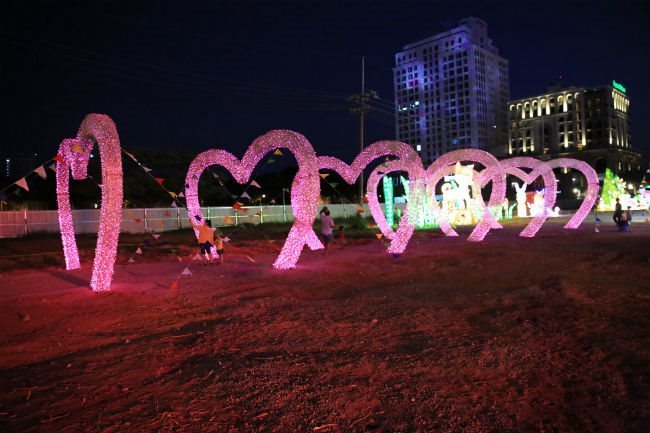 Giant heart-shaped lanterns lit up with pink lights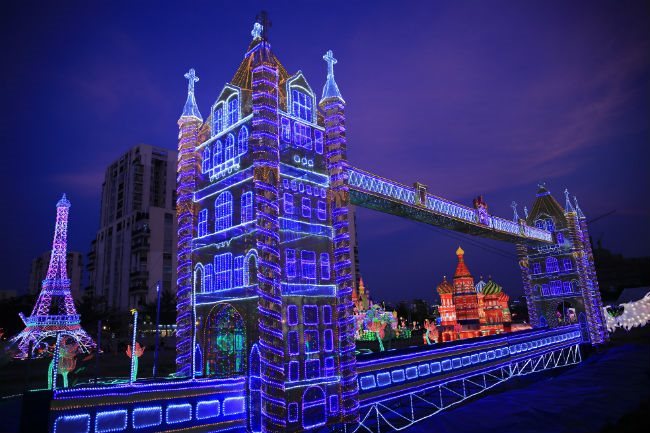 London Bridge (front) and Eiffel Tower

Kenh14/VOV/SGT